Saving Suzie and Bubloo: Endangered bears rescued, rehomed in Jordan sanctuary
After years of campaigning, the infamous Marghazar zoo has been closed for good as DHL helps relocate the last of its residents to a new home.
After years of campaigning, the infamous Marghazar zoo has been closed for good as DHL helps relocate the last of its residents to a new home.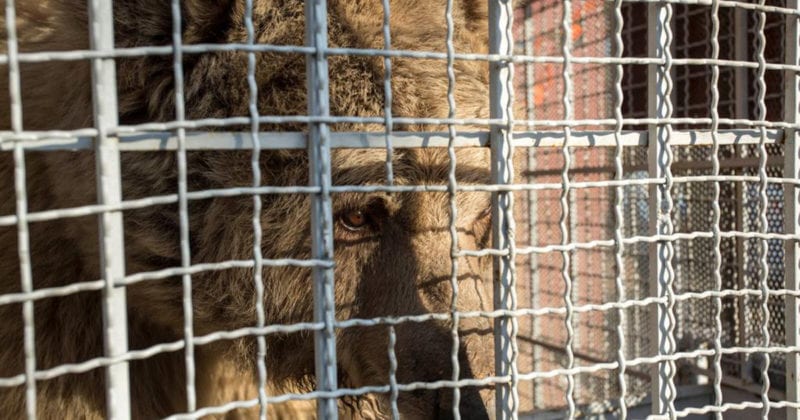 2020 was a gloomy year for many. But for seasoned veterinarian Dr. Amir Khalil and his team at FOUR PAWS, an international animal welfare organization, it was one for the books — for all the right reasons.
After the widely celebrated rescue of Kaavan, dubbed the "world's loneliest elephant", the FOUR PAWS team returned to the now-shuttered Marghazar Zoo in Islamabad, Pakistan. There, two Himalayan brown bears awaited their turn at salvation.
17-year old female Suzie and male Bubloo were the last animals to be evacuated from Marghazar Zoo. After years of mistreatment, the verdict that saved Kaavan also promised the bears a better life. Their new forever home is the wildlife sanctuary Al Ma'wa for Nature and Wildlife in Amman, Jordan, a 110-hectare sanctuary run by the Jordanian non-profit Princess Alia Foundation in partnership with FOUR PAWS. The sanctuary also houses other endangered species.
Christmas was in the air for rehomed Himalayan brown bears
On 16 December 2020, a Qatar Airways flight was specially booked for the bears' move. The rescue team worked with DHL Global Forwarding to ensure a smooth journey with seamless transfers and customs clearance. Weighing in at 120 and 90 kilograms respectively, Bubloo and Suzie traveled from Islamabad International Airport in cages custom-built according to the International Air Transport Association's (IATA) regulations. After a short layover in Doha, the bears arrived in Jordan just in time for lunch the next day.
"Being able to leverage our logistics expertise, temperature-controlled capabilities and customs clearance solutions to help animals, such as Bubloo and Suzie, brings another perspective to our mission of 'Connecting People, Improving Lives'," said Kelvin Leung, CEO, DHL Global Forwarding Asia Pacific.
"The successful move, like many others that we have done, required elaborate planning, but brought our teams much satisfaction. We are glad that the bears are settling in their new home in time to ring in the New Year."
Amadou Diallo, CEO, DHL Global Forwarding Middle East and Africa also commented on the bears' move to the Jordan sanctuary. "Not many people know that it's not as straightforward to help animals relocate," he noted. "Big kudos to our teams in Asia and Middle East for coordinating everything and bringing on another level of excellence, simply delivered."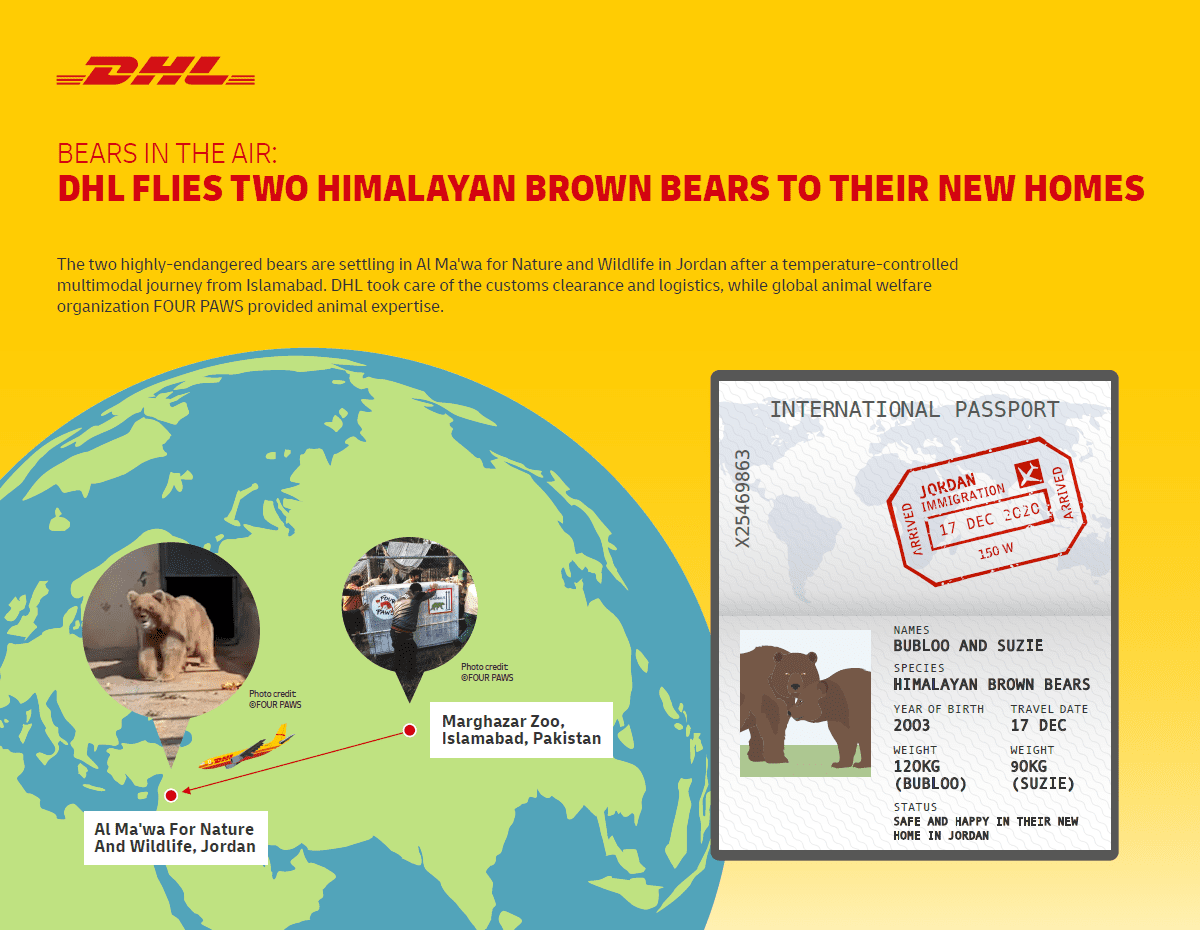 Much-needed care and rehabilitation for bears' new lease on life
For the bears to fully enjoy their new home, the FOUR PAWS veterinarian team had to nurse them back to health. Himalayan brown bears have an estimated life span of 20 to 30 years in the wild, but Suzie and Bubloo, both 17, were found in an ailing state.
At a young age, both bears had had most of their teeth removed by their past handlers. Furthermore, the bears initially displayed serious behavioral issues typical of animals kept in prolonged captivity in dismal conditions. At the start of the rescue mission, the vets also discovered that Suzie had a badly infected chest wound that required emergency surgery before she could be transported.
"With their departure to Jordan, we can give the bears the medical treatment and care they desperately need," said FOUR PAWS veterinarian Dr. Khalil, who led the rescues of both the bears, and Kaavan the elephant. As with any jet-setting traveler these days, the bears had to be tested negative for Covid-19 before settling in for their flight. But it was not all smooth sailing for the rescue team.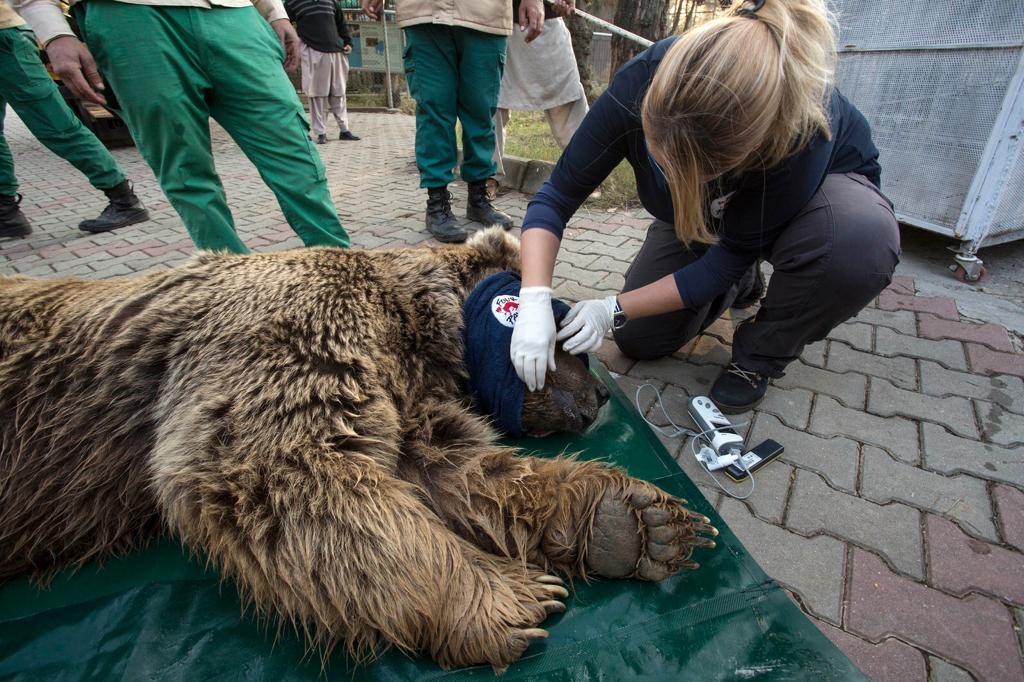 "The last-minute cancellation of the bears' export permits was a brief setback," Dr. Khalil revealed. "Thankfully, the Islamabad High Court and IWMB (Islamabad Wildlife Management Board) ruled once again in favor of animal welfare. The transfer would also never have been possible without the support of the Pakistani community, as well as the financial help of American businessman Eric S. Margolis."
The rescue of all the former animal residents of Marghazar Zoo and the zoo's eventual closure was the culmination of years of prolific campaigning by animal lovers and conservationists, including U.S. popstar Cher.
"We are pleased to report that, after their first-class flight experience that ended at the Queen Alia International Airport, Bubloo and Suzie are thriving in their new home," said Dr. Khalil.
"The months of detailed planning with DHL, in coordination with local Pakistan officials, have paid off as the bears begin to build their new lives at Al Ma'wa for Nature and Wildlife."