MORE FROM THIS COLLECTION

Why China is expanding its footprint in the Middle East
China's growing presence in the Middle East is facilitating greater trade with the region.
China's growing presence in the Middle East is facilitating greater trade with the region.
Around a decade ago, China paid minimal attention to the Middle East. It mostly kept the region on the periphery of its foreign interests even as oil from Arab states fueled its rapid growth.
But this has been changing as China grows its economic influence and tries to secure its energy resources, most notably since the launch of its ambitious foreign investment program, the Belt and Road Initiative (BRI).
China has embarked on efforts to establish itself as a key player in the Middle East, and is already the second-largest trading partner of the Gulf Cooperation Council (GCC) states. It has built partnership agreements with 15 countries in the region and shares particularly close ties with the oil-rich GCC states: Bahrain, Kuwait, Oman, Qatar, Saudi Arabia, and the United Arab Emirates.
With its trade war with the United States (U.S.) still ongoing, China might keep the Middle East even closer as it protects and expands its interests in the region.
Energy as a major driver
China's engagement in the Middle East — its main source of crude oil — has traditionally revolved around its demand for oil and natural gas. But as its need for energy has skyrocketed, it has also deepened its interests in the region.
"As China's energy-related presence grew, a secure region became increasingly important – energy needs being a key pillar of Chinese national security," said Nicholas Lyall, an Amman-based researcher.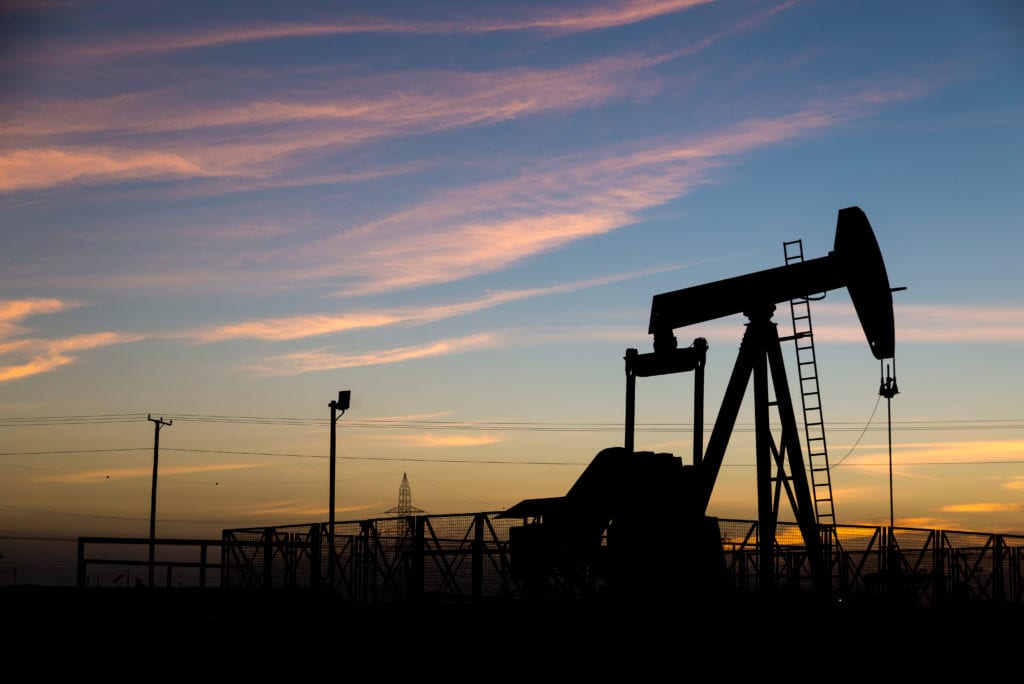 But China's interests in the region remain largely economic, according to Degang Sun, Professor of International Studies at Fudan University in Shanghai. "As the largest foreign investor in MENA [the Middle East and North Africa], China regards the region as a potential market rather than an important security environment."
China's investments and contracts in the Middle East and North Africa have reached nearly US$190 billion (€171 billion) since 2005 and are only expected to grow.
BRI at the core
Driving this rise in investment, and significantly expanding China's engagement in the region, is the BRI. Under this program, China has commenced a slew of infrastructure projects in about 65 countries along the BRI's overland and maritime corridors. These routes pass through the Middle East to Africa and Europe, making the region a critical part of the program.
Since launching the BRI in 2013, China has grown its infrastructure projects in the Middle East, investing more than US$123 billion over the past six years under the program.
Compared to other regions, the Middle East has been receptive to the BRI. Its countries are hungry for investment, and leaders have been welcoming of Chinese outreach, helping China make further economic inroads in the region.
"The BRI addresses their domestic development concerns and, at the same time, signals Beijing's intention to become more invested in the region," said Jonathan Fulton, Assistant Professor of Political Science at Abu Dhabi's Zayed University.
Diversifying trade
While trade between China and the Middle East has centered mainly on energy, there are efforts to diversify it. China, for example, has committed to supporting imports of non-oil commodities from Arab nations and developing its two-way trade with them. Within the energy sector, it has expressed interest in boosting cooperation with Arab states in nuclear power and new energy.
China has also become an increasingly important player in Arab countries' efforts to diversify their economies, according to Naser Al-Tamimi, a political economist and expert on Arab–Asian relations. "As an economic superpower, China has an ever more strategically important role for Gulf states."
China is not only an investor and oil buyer in the Middle East, but also sells substantially to the region. Its exports to the Middle East and North Africa reached more than US$124 billion in 2017, according to World Bank data. And with Arab states, its bilateral trade doubled in the past 10 years to hit nearly US$163 billion in 2018.
Trade with China will only grow as it builds more economic cooperation in the region and the BRI facilitates more significant trade. And as its trade war with the U.S. slows its economy, China will look to strengthen its alliances with other markets, including those in the Middle East.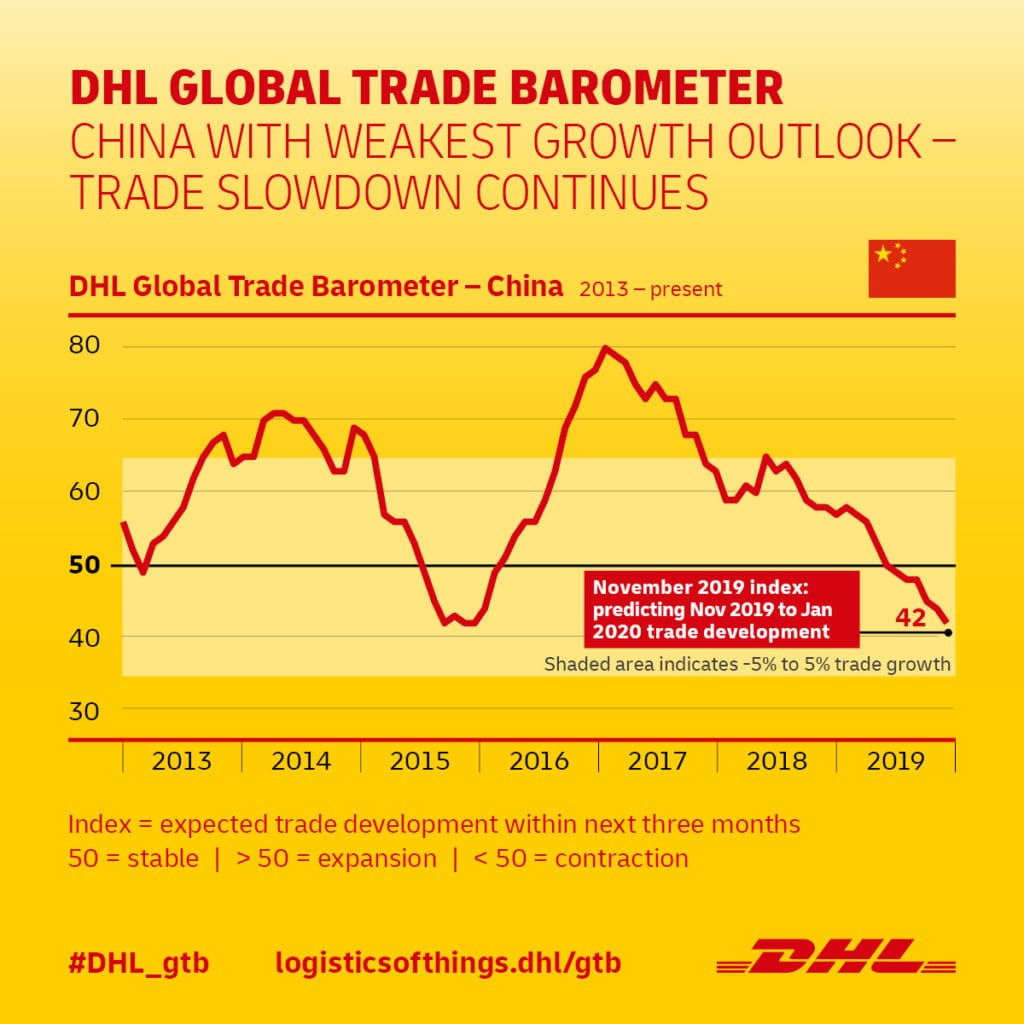 Chinese trade has been showing signs of deterioration. DHL's latest Global Trade Barometer, for example, predicts an extended slowdown in Chinese trade growth as its index fell to its lowest in four years to 42 in November 2019.
Still, the Chinese economy is continuing to expand; its GDP growth is expected to remain at around 6 percent in 2020.
"With economic growth still holding at 6 percent in Q3 2019, China's economy appears to have enjoyed significant resilience even in the face of prolonged uncertain global trading conditions," said Steve Huang, CEO of DHL Global Forwarding Greater China.