MORE FROM THIS COLLECTION

Timeline: How the U.S.–EU trade dispute took shape
The trade dispute brewing between the United States and the European Union has shown no sign of abating.
The trade dispute brewing between the United States and the European Union has shown no sign of abating.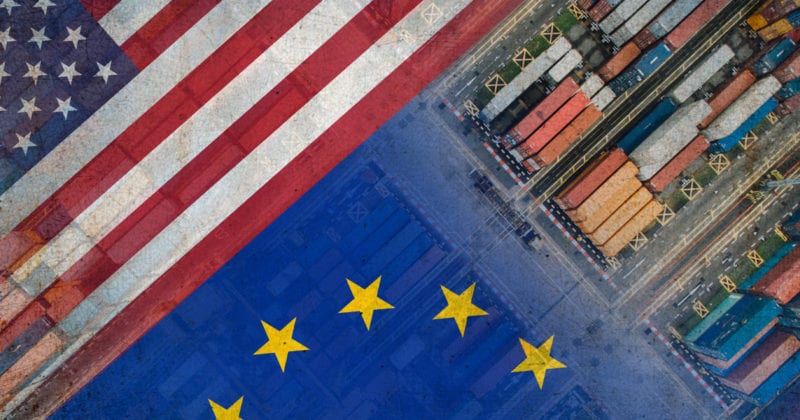 The European Union and the United States have the world's largest bilateral trading relationship.
In 2018, US$575 billion (€514 billion) worth of U.S. goods and services were sold into the EU. During the same period, Europe sold US$454 billion in goods and services to the U.S.
However, tensions between the two allies have been simmering since early that same year.
That was when U.S. President Donald Trump announced steep tariffs on billions of dollars' worth of EU goods to rectify what he described as a problematic trade imbalance. Here is a timeline of the dispute so far.
2017
April 20: The U.S. announces an investigation into whether steel and aluminum imports from the EU, China, and elsewhere compromise national security.
2018
February 16: The U.S. Department of Commerce recommends that President Trump boost American production either by imposing a tariff of 24 percent on all steel and aluminum imports, imposing higher tariffs on imports from specific countries, or setting a quota on imports.
March 1: Trump tweets that 'trade wars are good' as he announces the U.S. is preparing to impose metal tariff plans.
When a country (USA) is losing many billions of dollars on trade with virtually every country it does business with, trade wars are good, and easy to win. Example, when we are down $100 billion with a certain country and they get cute, don't trade anymore-we win big. It's easy!

— Donald J. Trump (@realDonaldTrump) March 2, 2018
March 3: Jean-Claude Juncker, President of the EU's executive arm, the European Commission (EC), responds. He announces that retaliatory measures to put tariffs on U.S. products such as Kentucky bourbon, Levi jeans, and Harley-Davidson motorcycles are under discussion.
March 8: Trump signs an order for a 25 percent tariff on steel imports and a 10 percent tariff on aluminum to come into effect on May 1, but says exemptions will be negotiated.
March 22: The U.S. grants temporary exemptions from the aluminum and steel tariffs to the EU, among others.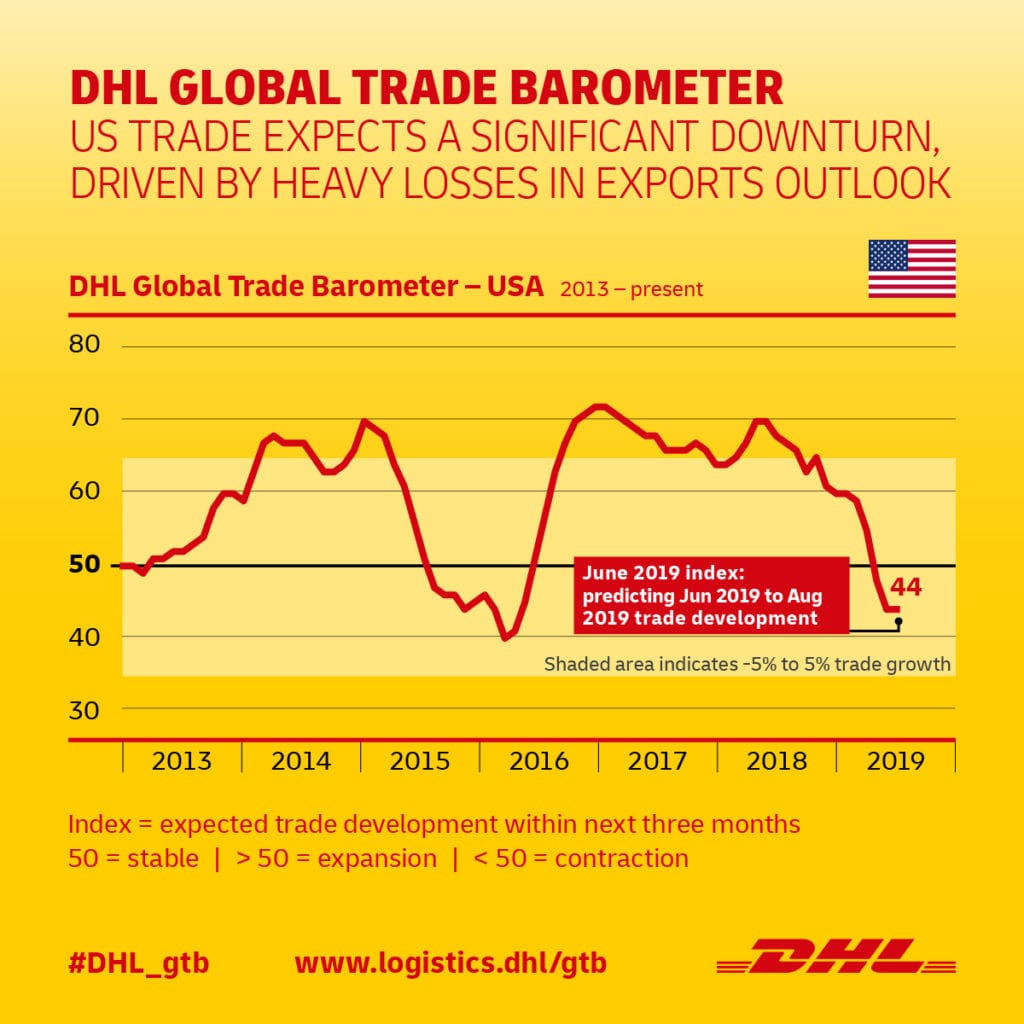 May 1: The White House says the Trump administration will extend negotiations with the EU and others on exemptions from the steel and aluminum tariffs for 'a final 30 days,' until June 1.
May 22: The U.S. Department of Commerce investigates whether imports of cars, including trucks and car parts, threaten national security (the EU's tariff on cars is 10 percent, while the U.S. tariff is at 2.5 percent).
June 1: The EU fails to reach an agreement with the U.S. Department of the Treasury on permanent exemptions from steel and aluminum tariffs.
June 6: The U.S. imposes tariffs on the EU's steel and aluminum products. The EU says it expects to retaliate in July. Officials leading the bloc's response say nations have given broad support for a plan to set duties on about €2.8 billion (US$3.1 billion) of U.S. exports. These are expected to target U.S.-produced metals, among other industrial and agricultural products.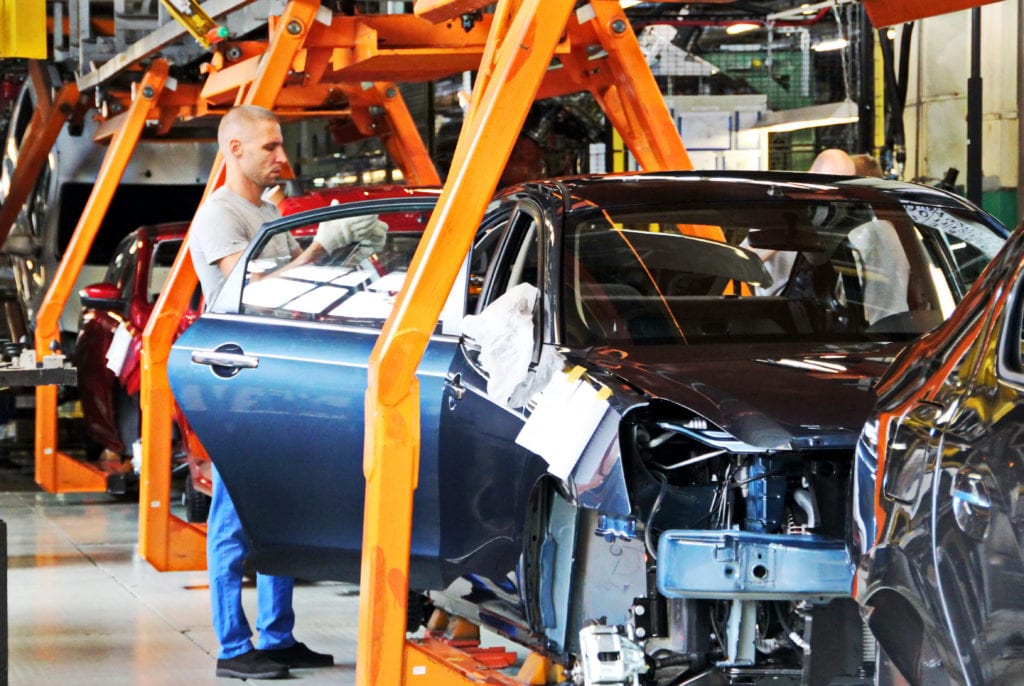 June 21: The U.S. threatens to place a 20 percent tariff on cars assembled in Europe if the EU does not remove its own car-related tariffs and trade barriers.
July 1: The EU warns that nearly US$300 billion of U.S. exports could be hit by retaliatory tariffs if the Trump administration decides to penalize car imports from around the world.
July 25: At a White House meeting between Trump and Juncker, the U.S. lifts the metal tariffs on Europe and promises to hold off on further tariffs. In return, Juncker says Europe will import more American soybeans and facilitate imports of liquefied natural gas. The pair also vow that the U.S. and EU will work together toward 'zero tariffs, zero non-tariff barriers, and zero subsidies on non-auto industrial goods.'
August 30: EU trade chief Cecilia Malmström says Brussels is willing to scrap tariffs on all industrial products, including cars, if the U.S. agrees to do the same.
If the E.U. wants to further increase their already massive tariffs and barriers on U.S. companies doing business there, we will simply apply a Tax on their Cars which freely pour into the U.S. They make it impossible for our cars (and more) to sell there. Big trade imbalance!

— Donald J. Trump (@realDonaldTrump) March 3, 2018
August 31: The Trump administration rejects the EU's offer to scrap car tariffs.
2019
Feb 24: At a meeting with U.S. governors, Trump renews his threat to Brussels that the EU should 'play ball' in trade talks, or 'we're going to tariff the hell out of you.'
April 9: The U.S. announces plans to target US$25 billion of European exports with tariffs, as part of a dispute over what it says are unfair EU subsidies to large European civil aircraft manufacturers, such as Airbus. Targeted items include cheeses and wine, as well as helicopters and planes.
April 15: EU ambassadors finally authorize the EC to start trade talks with the U.S., following the Juncker–Trump agreement in July 2018. The scope of agreed negotiating directives includes seeking to eliminate duties for industrial goods, excluding agriculture.
April 16: Trump responds with a demand that trade talks with the EU open markets to U.S. farmers, or the U.S. will impose tariffs on European car imports.
April 17: The EC says it wants to impose tariffs on about €20 billion (US$22 billion) of U.S. exports in retaliation for what it says are 'unlawful' subsidies given by the U.S. to American aircraft manufacturer Boeing.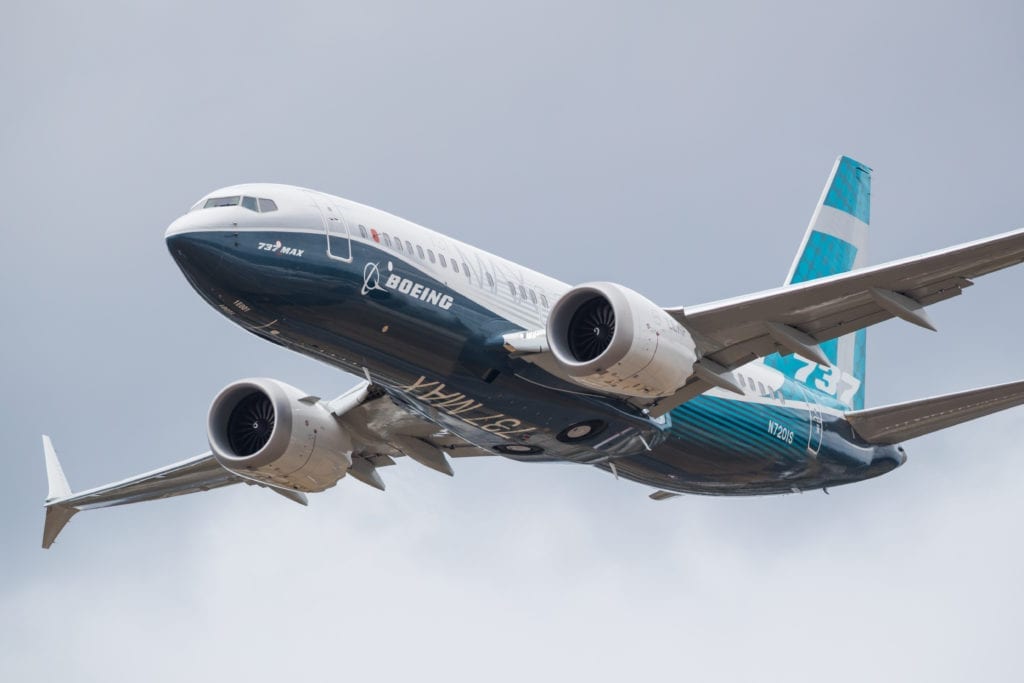 July 2: The U.S. announces it may impose new tariffs on about US$4 billion in goods from the EU. These primarily target agricultural products, including coffee, cheese, meats, pasta, olives, and whiskeys.
July 26: Trump threatens to impose tariffs on French wine in retaliation for France's decision to adopt a digital services tax. The U.S. believes this tax will disproportionately hit leading American technology companies such as Amazon, Apple, Facebook, and Google.
August 27: On the sidelines of the G7 summit in Biarritz, France, German chancellor Angela Merkel and U.S. President Donald Trump both express confidence that a trade deal between the U.S. and the EU, excluding tariffs on Germany's car industry, will be reached soon.
September 4: European Trade Commissioner Cecilia Malmstrom reiterates that cars produced in the EU do not pose a threat to U.S. national security and should therefore be excluded from American tariffs.