MORE FROM THIS COLLECTION

Can Asia's next trade pact make a difference to global trade?
The proposed Regional Comprehensive Economic Partnership (RCEP) would create the world's largest free trade zone.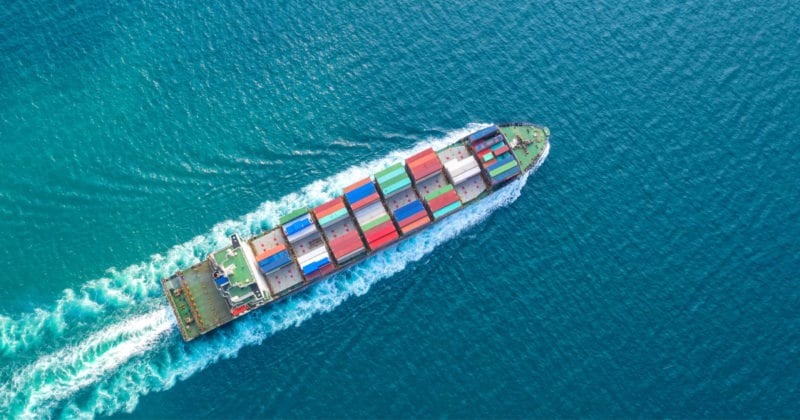 Seven years and 27 rounds of meetings later, negotiations for Asia's next trade pact are heading for the final stretch, according to some RCEP leaders.
They claim members of the proposed free trade agreement between the Association of Southeast Asian Nations (ASEAN) and six other nations — Australia, China, India, Japan, New Zealand, and South Korea — will finalize and strike a deal by the end of 2019.
But observers have cast doubts on this. After all, it is not the first time that officials from member countries have insisted on final scenarios for the trade pact.
Even so, the potential of the proposed agreement makes it difficult to ignore. If formed, RCEP will boost market access to products and capital, and create the world's largest regional trading bloc that will account for more than 29.1 percent of global trade.
Its potential to increase global real incomes will be massive — an estimated US$286 billion (€259 billion) a year — when the accord moves into full swing in 2030.
Can the bloc influence global trade?
The RCEP will be a powerful boost to the global trading system, according to economics professors Peter Petri and Michael Plummer. Once created, the bloc is projected to increase global trade by 1.9 percent.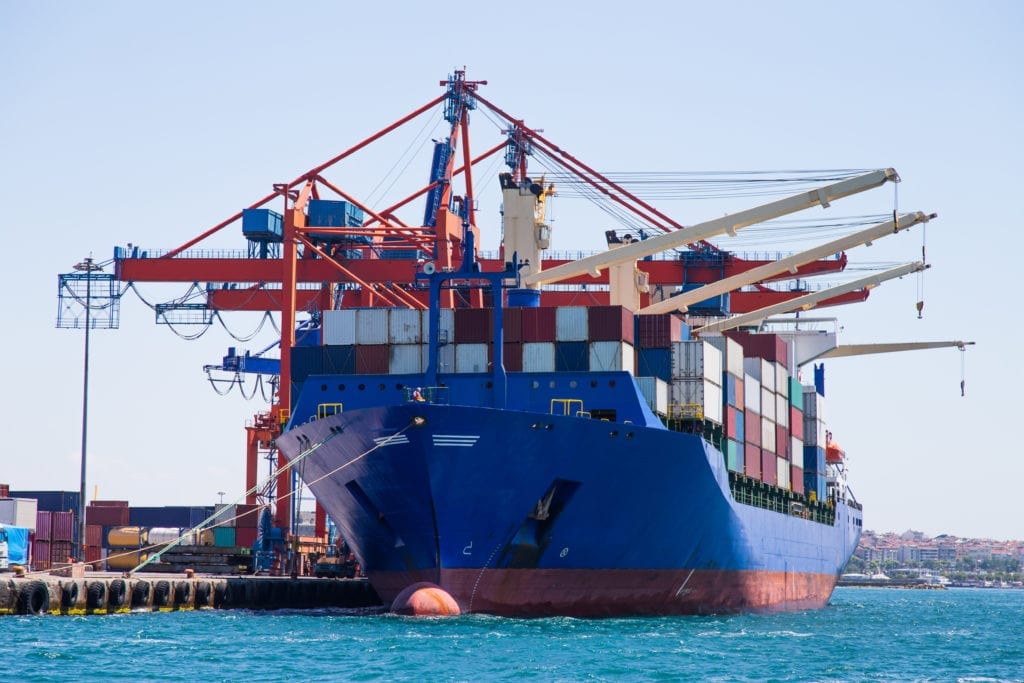 "Trade diversion is estimated to be small," said Petri and Plummer. "Some non-members may in fact benefit due to the multilateral nature of the liberalization that RCEP requires and spillovers from members' increased productivity."
But RCEP will not provide a quick fix for the impact of the U.S.–China dispute on trade, as many hope, said Maxfield Brown, Head of Business Intelligence for ASEAN at professional services firm Dezan Shira & Associates.
Giving the example of a potential China–India free trade agreement, Brown said the nature of the demand for Chinese products in India does not align directly with current Chinese exports to the U.S.
"Any scaling up of Chinese sales in India will also require time to identify effective partners and distribution channels," said Brown. "Similarly, the less-developed state of contract manufacturing in India will require many companies relocating to India to establish their own factories."
The proposed pact will likely contribute to regional trade growth in the medium term, added Brown.
But can member countries get out of the cycle of delays and reach an agreement soon?
A shot in the arm
There is an impetus to act quicker with global trade and economic growth slowing, as observed in the latest DHL Global Trade Barometer, a growth index that provides an early indicator of the trade outlook based on key import and export data.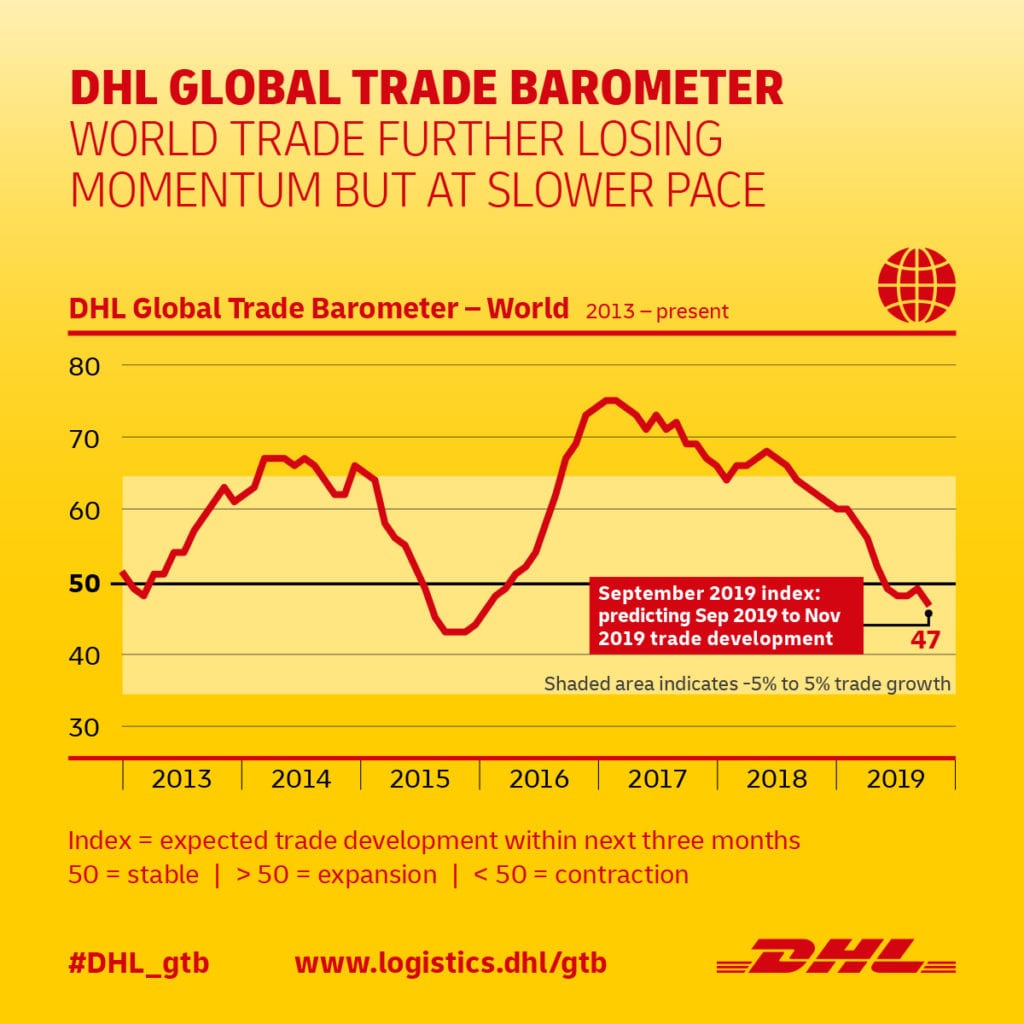 The RCEP member countries recognize that a pact could potentially buffer them against worsening trade woes — and some hope this would move the group to arrive at a deal soon.
China has been particularly keen to seal a deal as it seeks new markets for goods hit by American tariffs. But this has raised concerns in India, which does not have a free trade accord with China.
India is averse to any deal that would create a de facto trade agreement with China for fear that it would flood its market with Chinese goods. It also wants free movement of labor, which other member countries have opposed.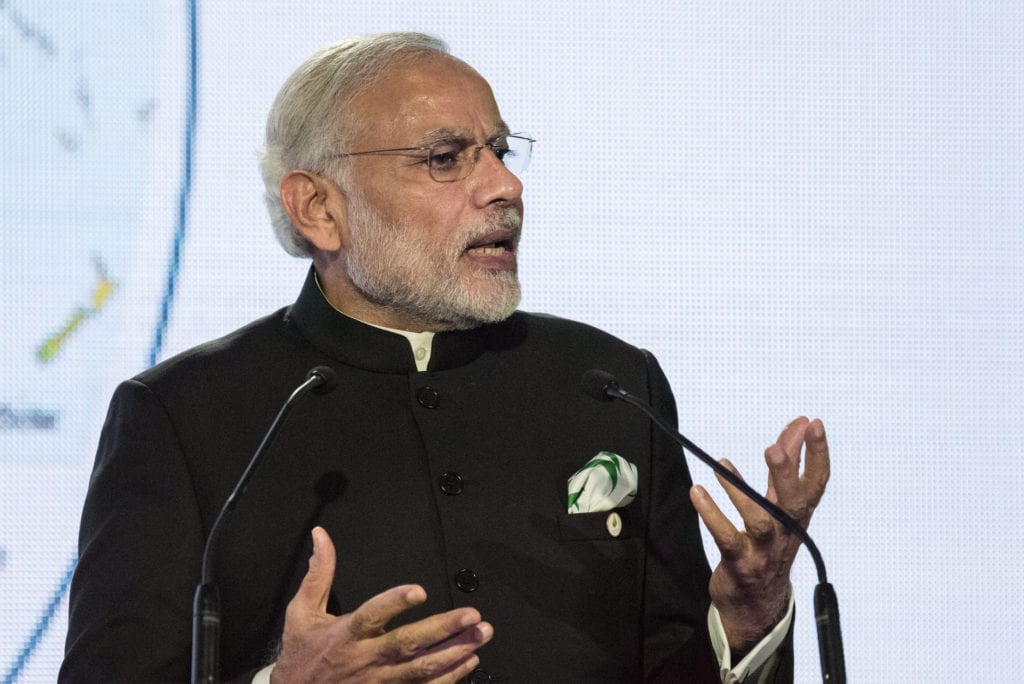 Political tensions are also making it increasingly difficult to conclude RCEP this year, according to Brown.
"China's recent support of Pakistan over Kashmir tensions has increased pressure on the Modi administration [in India] to take a hard line on Chinese investment in India and threatens to derail already sensitive negotiations," he said.
Then there is the worsening tension between Japan and South Korea, which Brown believes will make RCEP a politically difficult sell on either side.
Importantly, member countries have yet to resolve several negotiation issues. These include setting rules of origin, investment restrictions, e-commerce rules, and intellectual property protection.
A deal without India?
To get the process going, China proposed creating an agreement without India, Australia, and New Zealand. Though Australia and New Zealand have raised concerns over environmental and labor issues, both are on board with the deal.
China's proposal also found support in Malaysian Prime Minister Mahathir Mohamad, who said he would prefer creating a 13-nation deal "for the time being".
"It's quite difficult because we are competing economies ... we're competing with each other and from there, to go on to work together requires some radical change in our mindset. That will take time," said Mahathir.
But India's exclusion from an agreement would deal a blow to RCEP, according to Brown. "RCEP without Indian involvement would help to create a common set of trading standards among remaining economies but would fall well short of capturing 30 percent of global trade."
As talks are slated to conclude by the end of the year, the member countries have much to sort through to make the partnership come to fruition.