Agricultural wastage is turning into a huge problem for India. Here's why
Economically reliant on agricultural exports, India is stepping up to the plate to reduce food wastage by revamping cold storage infrastructure in their farm-to-fork supply chains.
Economically reliant on agricultural exports, India is stepping up to the plate to reduce food wastage by revamping cold storage infrastructure in their farm-to-fork supply chains.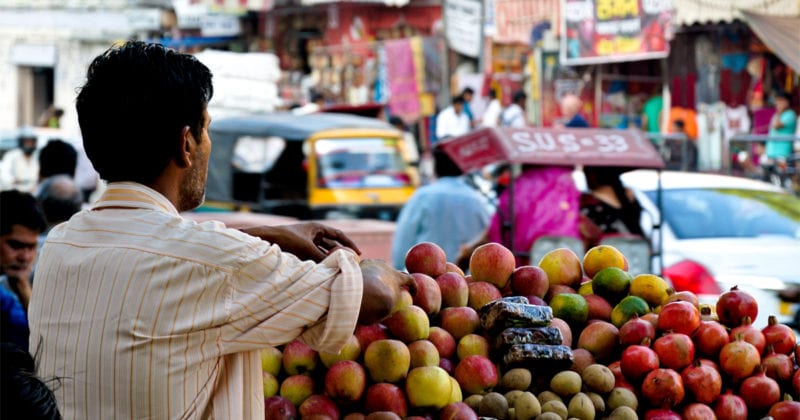 Home to a wide array of landscapes, from mountains to deserts to delta floodplains, India is blessed with rich, arable land.
Some of the world's best teas, rice and grains hail from India's bountiful harvests.
And the country's 46 soil varieties also means that a diverse range of crops are produced, many of which are exported to the rest of the world. In terms of global production, India leads with milk, wheat, pulses, rice, spices as well as plantation crops.
The food generated from India's fields has such high yield that according to the World Economic Forum, the country has already attained food self-sufficiency.
Farm output in 2015 exceeded 270 million tons, well over the estimated 225 to 230 million tons of food needed to feed its population in a year.
Yet, for all its agricultural wealth, the country is struggling to feed its own.
India ranks 103rd out of 119 countries in 2018's Global Hunger Index, a worldwide study that measures and tracks hunger at global, regional, and national levels.
The key reason for the discrepancy? Agricultural food wastage.
Wasting away under the sun
Some 194 million Indians go hungry every day, according to estimates by the United Nations' (UN) Food and Agriculture Organization (FAO).
The organization attributes this problem to massive food wastage — about US$14 billion (€12.42 billion) worth of food is wasted in India every year.
In fact, the UN estimates that more than 40 percent of food produced in India is wasted before it reaches the consumer.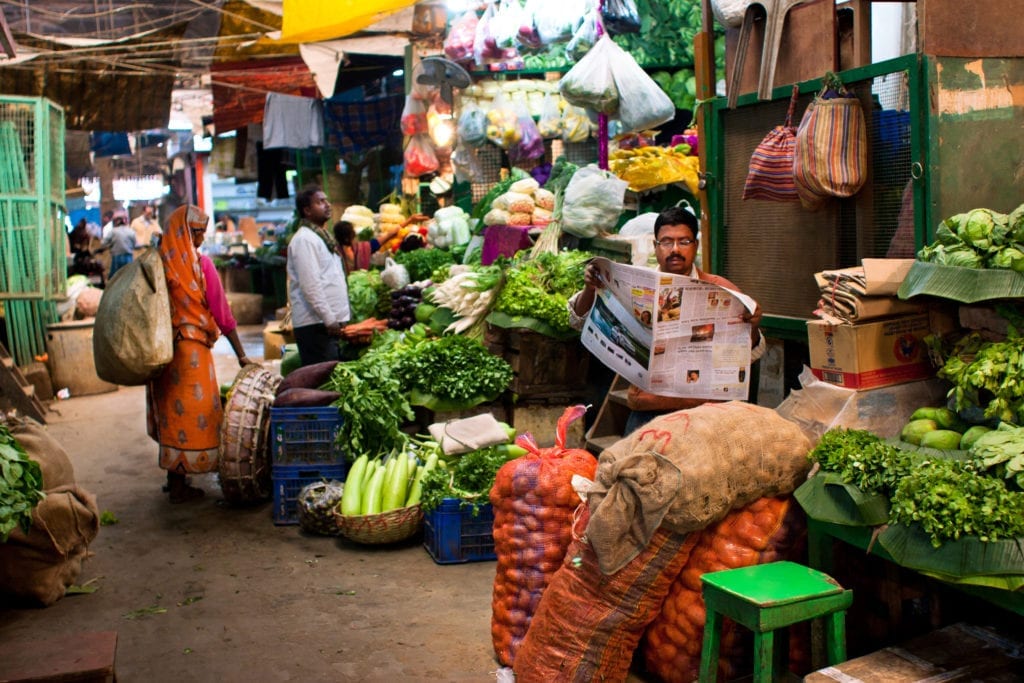 Both the government and the private sector have been grappling with food wastage for years, but at the crux of the issue lies a fundamental problem of logistics and infrastructure, said observers.
Chief Executive of the Quality Forum of the Federation of Indian Chambers of Commerce and Industry Sanjeevan Bajaj said the issues that India has with food security are "traceable to issues we have around supply chain bottlenecks, transport, and storage."
For one thing, the harsh heat of India's summers makes it near impossible for perishables to naturally survive long haul transport. This is compounded by the fact that a piece of fruit has to make multiple journeys, from farms to processing units to temporary storage areas and then to retail stores.
Secondly, cold storage infrastructure, a key pillar of the agricultural industry, is woefully inadequate in India. The wide variety of produce requires different storage conditions that the country's infrastructure cannot currently support.
Cold storage infrastructure is also poorly distributed — farmers in rural areas have limited access to cold storage facilities, most of which are located in large cities.
This situation, in turn, has resulted in food inequality, said Rosa Rolle, a senior officer at FAO's regional office. India's modern food supply chain is "only addressing those who are at the higher level of income," she added.
Making haste with waste
Experts believe that the solution to the massive amounts of wastage is a combination of government policy, technology, and infrastructure improvements.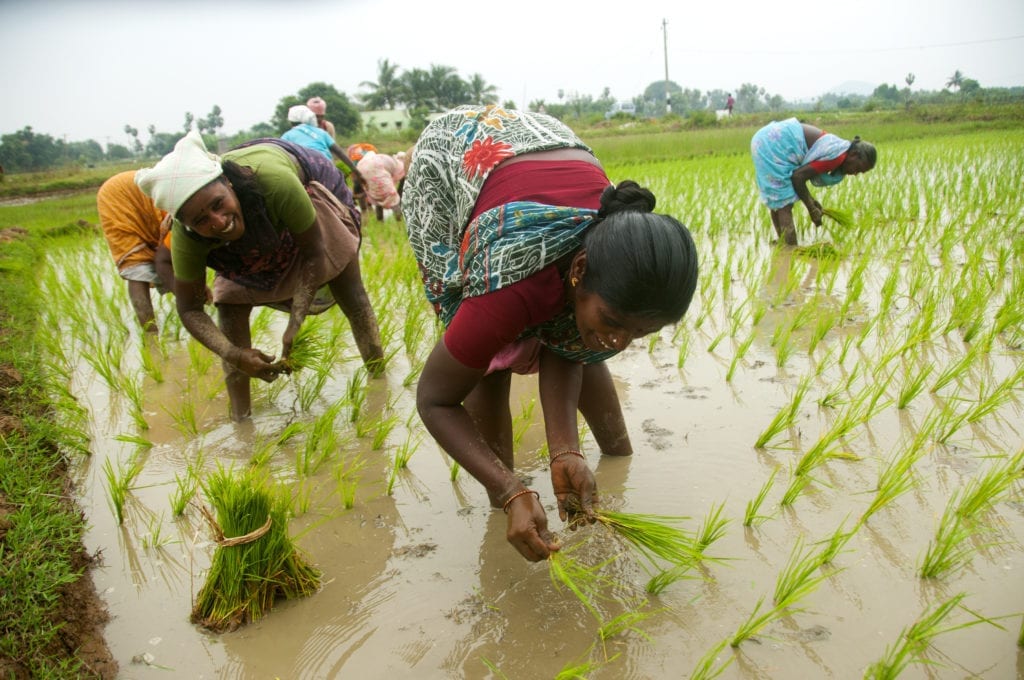 The Indian government is exploring a range of possible solutions.
One is to consider the transportation of produce by rail, which can be more time-efficient due to minimal disruptions. This could help slash transportation times, according to an inter-ministerial committee that aims to raise farmers' incomes by 2022.
Another focus is to build a better network of cold chain facilities in the country. Harsimrat Kaur Badal, India's Minister of Food-Processing Industries, said that the Indian government's target is to build a national food grid consisting of cold chains and food parks, where the transfer of perishables is done seamlessly with minimal wastage from production to consumption.
To this end, the Indian government has embarked on an ambitious 60 billion rupee (€764 million) project called Sampada, a national scheme to develop an integrated supply cold chain for agricultural products.
Alongside these government initiatives, the private sector can also play a significant role in accelerating the move to better and more efficient cold chain solutions.
Technology is a key enabler. DHL SmarTrucking, for instance, taps on data analytics to help its drivers determine the fastest route to reach its transport destination.
"With technology-driven logistics, we are equipped to make more informed decisions with higher levels of safety and regulatory compliance, faster transit times, and real-time visibility into the status of consignments," said Manav Verma, Chief Digital and Marketing Officer, DHL SmarTrucking India.
To further offset food spoilage, DHL also provides temperature-controlled storage environments, enabling real-time, tracking services to monitor product inventory round the clock. This increases reliability and efficiency while reducing transit time.
Further down the line, new modes of transportation could also solve many of the problems that occur in transit.
Plans are in place to build the Hyperloop, which utilizes propulsion through a vacuum tunnel, between Indian cities Mumbai and Pune. If successful, the Hyperloop will be capable of ferrying passengers or light cargo from one city to the other in under 25 minutes, which is 10 to 15 times faster than traveling by traditional rail.
With the adequate infrastructure, India stands a real chance at alleviating the wastage situation and propelling its agriculture industry onto its next wave of growth.