How Senegal is feeding its economy with a focus on agriculture
Senegal has its sights set on becoming an emerging economy by 2035 — a goal that will rest heavily on the development and success of its agricultural sector.
Senegal has its sights set on becoming an emerging economy by 2035 — a goal that will rest heavily on the development and success of its agricultural sector.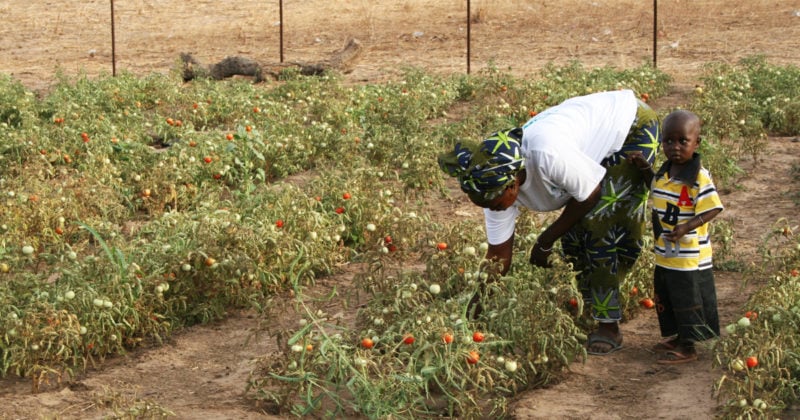 Ceebu jen, or Thieboudienne in French, is the national dish of Senegal — a hearty one-pot dish made of spiced rice topped with fish, tomato and vegetables.
Yet for decades, its primary ingredient, rice, has mostly been imported, rather than domestically produced. The country depends on imports for many other agricultural commodities as well, such as wheat, corn, sugar, onions and potatoes.
All of this is rapidly changing for the former French colony.
In recent years, Senegal has demonstrated its huge potential to develop into an agriculture powerhouse in West Africa. Paddy rice fields, for instance, are emerging on what was formerly barren land in the Senegal River Valley across Northern Senegal. Rice production has risen by 71 percent compared to the past five years' average.
This drastic improvement, also seen in various other food industries, comes on the back of President Macky Sall's vision to transform the Senegalese economy by 2035.
He introduced the 20-year Plan for an Emerging Senegal (PES) in 2012 to drive the country toward becoming a middle-income country, of which strengthening Senegal's food self-sufficiency is a key pillar.
For Senegal to achieve its economic goals, the continued development and success of its agriculture sector will be essential.
Digging deep for growth
With major reforms, efforts to accelerate targeted sectors, and greater support for micro family farming projects, the PES is beginning to bear fruit.
Besides rice, the production of peanuts — an essential cash crop for most rural families — surged 268 percent in the six years to 2017, according to government data. High-value farming exports such as melons and other fruits nearly doubled from 56,778 tons in 2012 to 106,200 tons in 2017.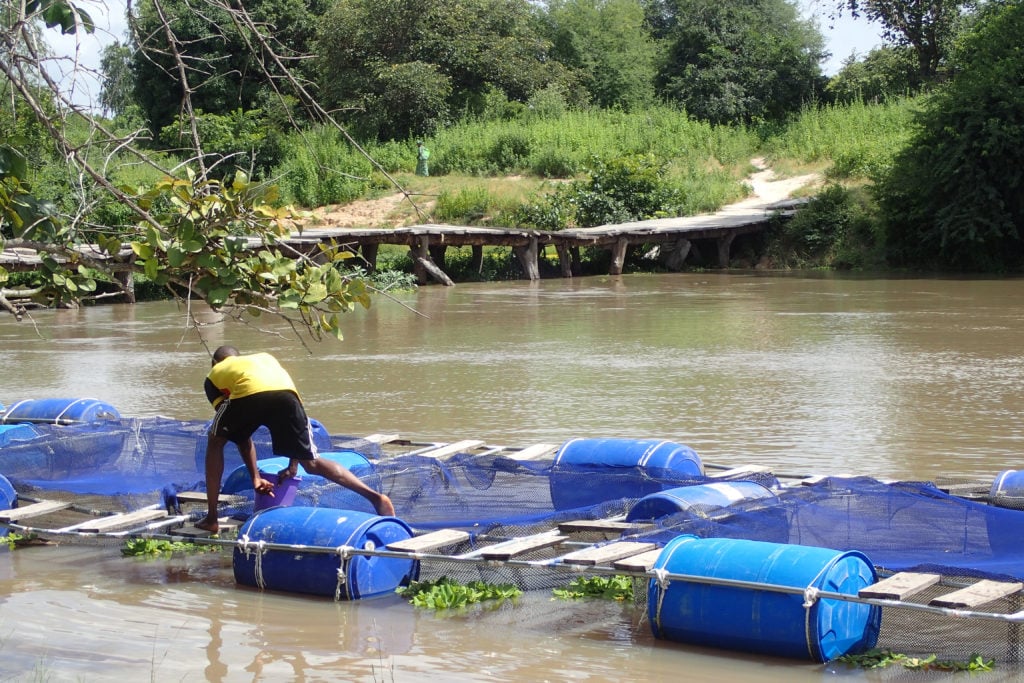 "Using our air freight solutions, local farmers and growers can ship their fresh produce to countries as far as Netherlands, Italy, Gabon, and the United States," said Lamine Junior Cisse, Country Manager, DHL Global Forwarding Senegal.
Due to the nature of perishable goods, DHL Global Forwarding processes the exports by express release, which expedites the customs clearance of the goods. "Saving time leads to saving customer capital and contributes to a better conservation of perishable goods. The faster the goods reach their final destination, the better for our customers," explained Cisse.
The business currently handles agricultural exports like green beans, melons, onions, mangoes, maize and fish.
In a country where cash crops are a vital engine of economic growth, opening new export markets play a crucial role in boosting revenues and livelihoods. Despite the challenges arising from the Covid-19 pandemic, Cisse remains optimistic in achieving a 20 percent growth in the perishables sector for DHL Global Forwarding within the next year.
However, Senegal still faces several pressing challenges. In particular, the excessive use of chemicals by farmers over the years has been degrading soil quality.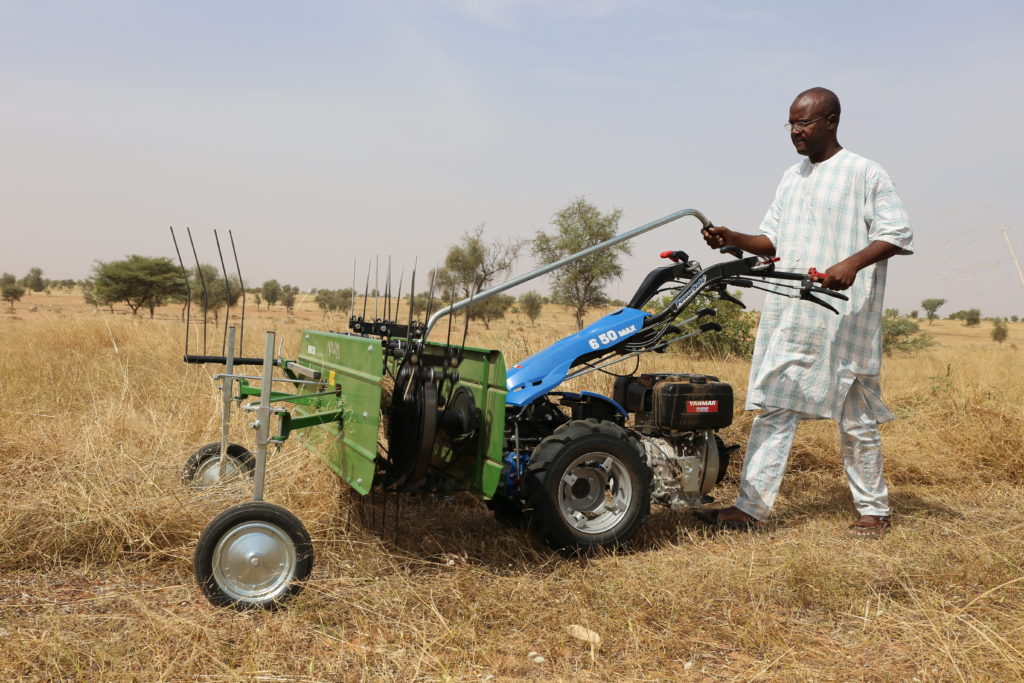 Land degradation is estimated to cost Senegal US$996 million (€908.5 million) yearly, which amounts to roughly 9 percent of Senegal's annual GDP — a situation exacerbated by climate change, as rising temperatures and higher occurrences of droughts threaten crop growth.
Despite contributing up to 16.6 percent of Senegal's gross domestic product (GDP) and employing 77 percent of the country's labor force, the agriculture, forestry and fishing sector does not offer attractive career prospects. Many young people are not keen to work in agriculture, as they perceive it to be unprofitable, backbreaking and traditional.
Farming for the future
To secure a viable future, it is not just agriculture Senegal has to look at — but sustainable agriculture.
As Senegal's Agriculture Minister Moussa Balde said at a recent agroecology event in the capital city of Dakar: "The goal is to improve family farming to increase the food supply, raise incomes and become more resilient to climate change.
"We can't destroy our fields by farming. Sustainable agriculture ... is the president's vision."
Senegal is embarking on eco-farming on a national scale to boost its resilience against the effects of climate change. This means turning to agroecology, the use of natural methods to address existing land degradation, with measures that range from planting trees on farms to using organic fertilizers and rotating crops.
At the same time, organizations like the Syngenta Foundation for Sustainable Agriculture are stepping up to increase employment opportunities among young men and women in rural communities, such as by providing access to mechanization for rice farmers.
Technology will play a big role as well. A project developed by the French Agricultural Research Centre for International Development and the Senegalese Institute for Agricultural Research adopts advanced modeling software to help farmers estimate the value of their potential crop production just by taking photos of their trees.
Within the start-up space, digital networking platforms like Bayseddo connect investors and farmers to optimize agricultural productivity and encourage entrepreneurship, while Saloodo!, DHL's digital freight marketplace, brings real-time visibility, greater transparency and efficiency to the road freight network in Africa. Farmers will stand to benefit from a wider market reach regionally and internationally at cost-effective prices.
For Senegal and many of its people, creating a sustainable future in agriculture will be what helps to bring growth and progress from farm to table.