Australia seeks closer trade ties with India amid rising China tensions
A new strategic agreement signed by Australia and India could potentially boost bilateral trade, though there are more than commercial concerns at stake.
A new strategic agreement signed by Australia and India could potentially boost bilateral trade, though there are more than commercial concerns at stake.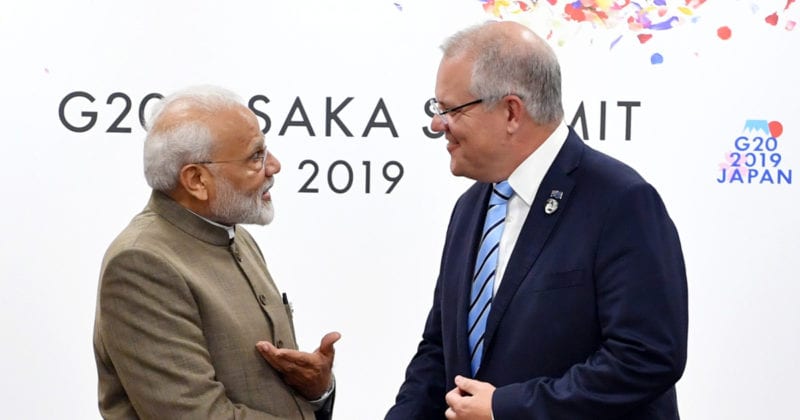 At a time when relations are deteriorating between Australia and China, Australia's relations with India seem to be looking up. The island nation has long sought to expand economic ties with a rising India as part of efforts to strengthen its Indo-Pacific partnerships.
Huge progress was made in June when the two countries agreed to work together on areas ranging from science, maritime and defense to critical minerals and agriculture. The comprehensive strategic partnership comes at a critical time for Australia.
China's decision to put in place an 80 percent tariff on Australian barley and issue a travel warning for international students have exposed Australian industries to the threat of rising trade tensions. For some of these industries, the alliance with India opens a new window for trade — an alternative to China.
Exporters in Australia have particularly been enthusiastic about India's potential for Australian produce, especially barley. Although India is Australia's fifth-largest export market, coal and other commodities have long dominated exports to the South Asian economy.
The strategic partnership — along with Australia's new biosecurity arrangements with India to use phosphine fumigation for malting barley and in-transit cold treatment — paves the way for Australian agriculture exports to make inroads into the Indian market.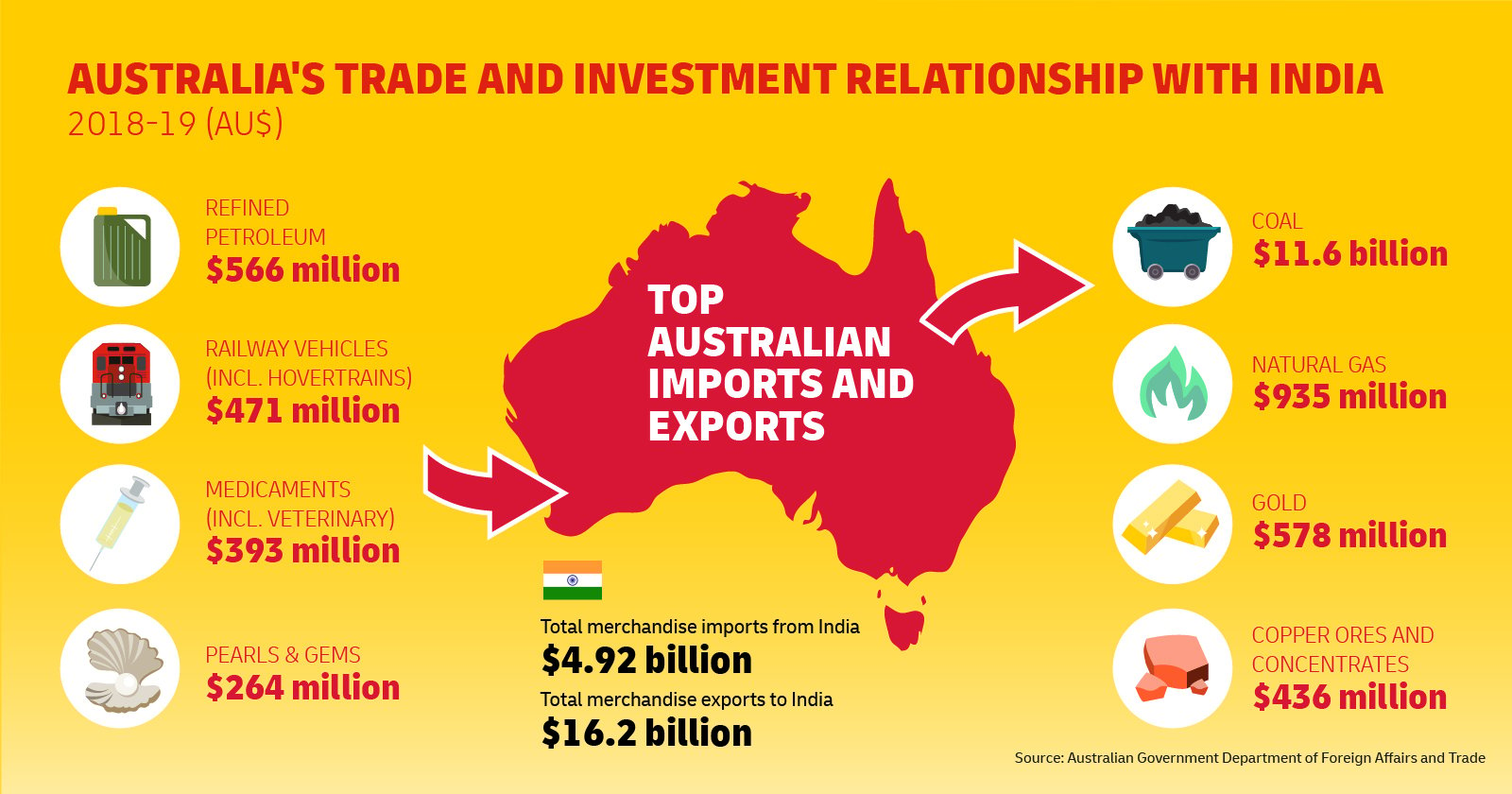 "While Australian exports have traditionally focused on minerals and services, the opportunities in India are in fact broad, with growing sectors such as healthcare, cosmetics, food and beverage, infrastructure and engineering among others," said George Lawson, Country Manager, DHL Global Forwarding Australia.
"Exporters can only be successful if they are prepared to do the ground work to understand what it takes to do business with India, its states and customers," he warned.
However, while trade is part of the new partnership, it is not an immediate priority. The agreement is for the two countries to work together, but any binding deal will have to be negotiated separately.
"The partnership between India and Australia gives some issues priority, particularly maritime security and defense, science and technology cooperation, and institutional cooperation at multilateral bodies," said Dhruva Jaishankar, Nonresident Fellow at the Lowy Institute.
He added that while minerals are a highly promising area because of the strong demand in India, expectations for agriculture trade should be modest. This is because Indian farmers have long been concerned about competing with foreign producers.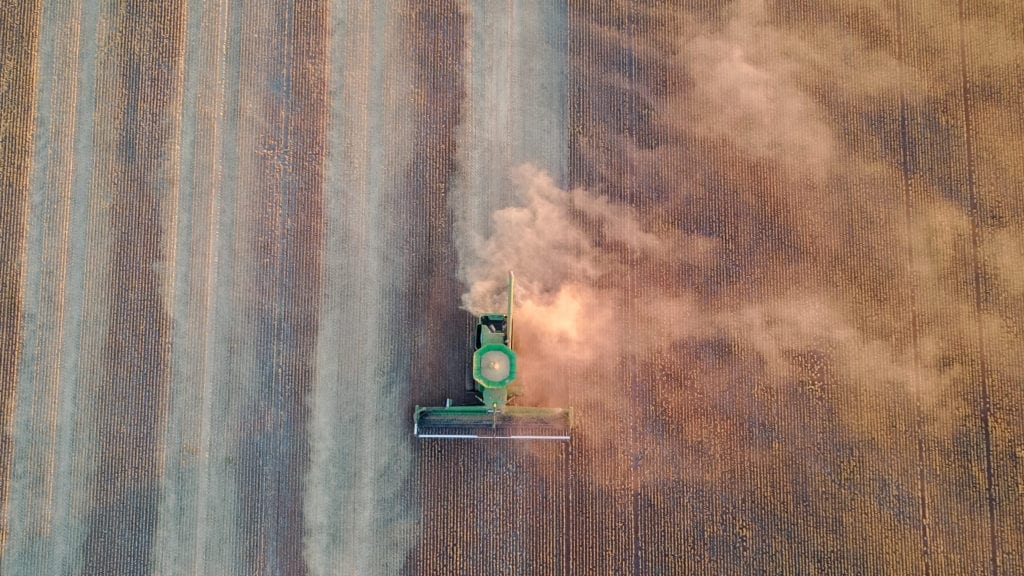 Certain agriculture sectors, such as seasonal fruit, might open up trade deal opportunities, according to Ian Hall, International Relations Professor at Griffith University. "But elsewhere, I can't see that New Delhi will drop its protection of agriculture any time soon," he said.
Hall believes there is little chance for a comprehensive trade deal between Australia and India, particularly under the Narendra Modi administration.
Australia and India started negotiating a free trade deal in 2011, but talks were suspended in 2015. He pointed out that the Modi government has not agreed to a single free trade deal since 2014, mainly due to the protectionist thinking of the ruling party.
Where the trade opportunities are
Still, Hall expects Australian–Indian trade to grow in niche areas where Indian tariffs are relatively low, and regulations are manageable.
"It will also grow because India's economy is on an upward trajectory and because Australian firms, supported by government, are looking to diversify from China to manage the risks emerging in that market," he added.
Indeed, Australia's tiff with China — its largest trading partner — makes the strategic agreement with India particularly crucial as it seeks to diversify its trade alliances. Australia is aiming to strike a free trade deal with the European Union this year and has recently kicked off formal trade talks with the United Kingdom. In Asia, it also signed an economic partnership agreement with Indonesia in 2019.
"Trade tensions and the current economic downturn mean that Australia needs to lower its dependence on the Chinese economy," said Nandini Sarma, Junior Fellow at Observer Research Foundation, a think tank based in India. "Stronger ties with India will help Australia tap India's growing consumer market."
"The trend toward more bilateral agreements between countries, as compared to multilateral deals, was already increasing pre-Covid-19 with the rise of national interests and populist leaders. The pandemic will only speed up this trend," shared Lawson.
"We expect Australia will play both ways, using pre-existing multilateral agreements while working on markets like UK and India to further its trade agenda." Reducing barriers to trade, such as cost and time, would be key in the negotiations of trade agreements which would ultimately drive economic growth, he explained.
In particular, Jaishankar sees trade opportunities in services, investment, technology, and resources. "But other aspects of trade and commercial activity may face difficulties, particularly given a recessed global economic environment following the Covid-19 pandemic."
Sarma also sees opportunities in renewable energy production as India tries to meet its climate change targets. "The partnership with Australia could help reduce India's dependence on coal for power and replace it with greener and cleaner fuels. Here, India could also benefit from Australia's superior technology know-how," explained Sarma.
With or without a free trade deal, Australia and India will benefit from working together. "The strategic partnership would help identify the obstacles and strengths in their trade relations, and address issues on a deeper level with greater government engagement," said Sarma.
There had been a lot of historical baggage between the two countries — from geopolitics and India's nuclear program to a lack of economic opportunities — according to Jaishankar. "I think the time has come for a relationship grounded in greater trust and understanding between India and Australia."