Batam's technology and manufacturing strategy could draw $60b of investments
Tech manufacturing companies are being drawn to Batam, the largest city in the province of Riau Island, Indonesia, for its potential as an export hub.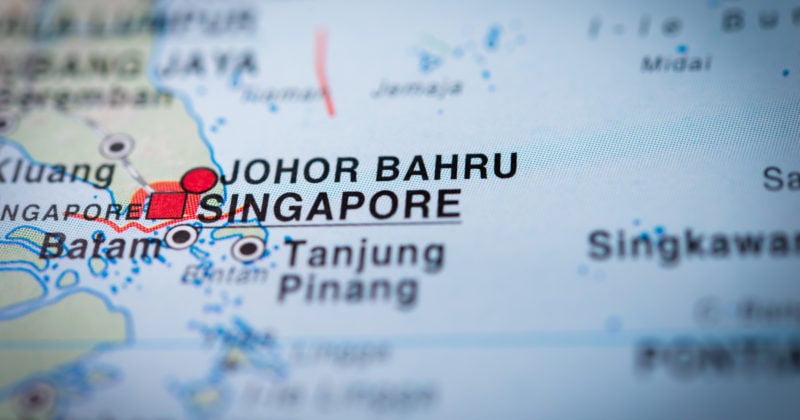 Batam's manufacturing sector scored a big win in July 2019 when Pegatron, a Taiwanese supplier for Apple products, opened its first factory worth US$40 million on the Indonesian island. The move came as a result of the US-China trade war,  leading to several companies moving their production bases out of China, to avoid hefty import tariffs.
Pegatron's move has the potential to lead the Indonesian island towards becoming a hub for electronic exports and support the growth of the country's electronics industry, according to Indonesia's Ministry of Industry. It is expected to provide up to 1,800 jobs involved in the production of smartphones, computers and telecommunication devices.
"With the presence of Pegatron, we hope the export of electronic products will increase significantly," said Janu Suryanto, Director of Electronic and Telematic Industry, Ministry of Industry.
Leveraging on its strategic location
An island of Indonesia, Batam has traditionally been the country's industrial hub, with shipbuilding, oil and gas, and electronics manufacturing as its main pillars. Located just south of Singapore, its favorable location along major shipping routes supports an export-oriented industry.
In 2016, Batam's economic growth stalled, with GDP sliding to a low two percent in 2017, compared to the national average of five percent, before inching up to 4 percent in 2018. Exports had also dipped in 2016-2017, recording US$8bn, before reaching US$9.5bnin 2018.
But that is all primed to change as the Indonesian government announced plans in 2019 to reposition the island as an alternative shipping and manufacturing hub to neighboring Singapore — a move expected to attract investments worth up to US$60bn.
To further encourage investment in Batam, the government in February 2019 introduced a one-stop service to speed up and simplify the process of issuing business permits for interested companies.
The Indonesian government is trying to increase exports to reduce its current-account deficit and leveraging Batam's location in Singapore's backyard could be the key.
Plans are underway to create two enclaves into Special Economic Zones which would offer more significant tax breaks to companies — one at the Nongsa resort area and Hang Nadim International Airport, which will include a facility for aircraft maintenance and repair.
"We aim to develop enclaves of special economic zones in Batam with dedicated clusters for tourism and logistics among others," Edy Putra Irawady, the acting head of Batam Indonesia Free Trade Zone Authority said. The authorities plan to launch the SEZs sometime this year.
Aiming for peak port performance
One way to increase the island's competitiveness in logistics is to enhance its port operations. Indonesia's state port operator Pelindo, announced funding of US$85m last year to upgrade the Batu Ampar port. This injection of funds goes towards enhancing cargo handling capabilities with more container cranes to facilitate loading and unloading of goods for larger ships.
Batu Ampar Harbor is already one of the busiest on the island. From January to September 2019, it saw the largest value of cumulative exports at US$2.8bn.
Earlier this year, the Indonesian Port Corporation (IPC) also announced during a press conference, that the revitalization of the Batu Ampar port would involve improving infrastructure.
This involves increasing the loading and unloading capacity up to 600 to 800 Twenty-foot Equivalent Unit (TEU) in the first phase and deepening the pier pool to 12 meters to allow larger ships.
"The main objective of the revitalization of Batu Ampar Port is to be able to improve logistics competitiveness and participate in developing Batam as a whole and in improving the quality of port management," said Elvyn G. Masassya, President Director, IPC.
For freight forwarders like DHL Global Forwarding (DGF), this will expedite processes, as most of its customers export their products directly after production.
"Batam is an excellent manufacturing hub for companies looking to diversify from China due to rising costs. Upgrading its port infrastructure enables businesses to take advantage of the island's strategic location and its special Free Trade Zone status in the region," said Vincent Yong, President Director, DHL Global Forwarding Indonesia.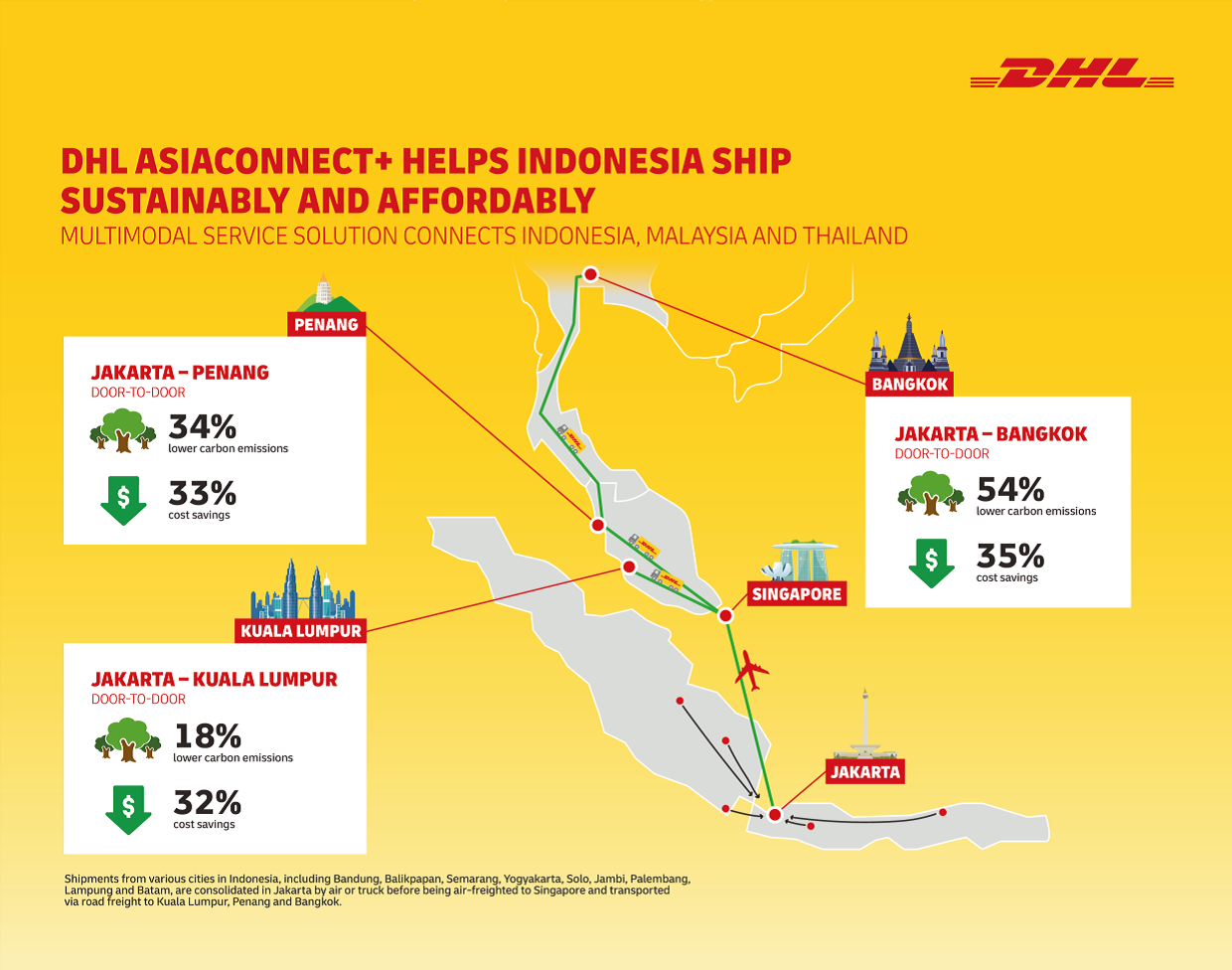 In addition, DHL's ASIACONNECT+ service — a less-than-truckload (LTL) scheduled service that connects Indonesia to DHL ASIACONNECT, its road freight network — of which Batam is part of - serves to provide a cheaper, multimodal freight option for customers.
DGF is currently one of the few freight forwarders that provide direct full-container load and less-than-container load service for its customers, without going through the commercial and additional booking process in Singapore, which reduces costs and time.
Drive for digitalization
Batam is also looking to draw new investments to build a digital industry, and the 100ha Nongsa Digital Park (NDP), operated by Indonesian conglomerate Citramas Group, holds promise for that.
The park aims to be a "digital bridge" between Singapore and Indonesia and currently houses around 100 technology companies and startups in sectors such as e-commerce, blockchain, and film and animation. A data center will also be established at the park.
One of its key focuses is to build capabilities in digital technology by grooming talent. Companies such as Infinite Learning, Glints Academy and the Apple Developer Academy have launched training programs to build up the talent pool.
Nongsa D-Town, a digital hub within the existing park, also aims to boost these numbers with tech campuses as well as co-working and co-living spaces.
Its second phase of commercial development is expected to be completed in 2024 and aims to house more than 8,000 digital workers by then.