MORE FROM THIS COLLECTION

Trump's auto tariff threat is adding to South Korea's car industry woes
Trade tensions and a global economic slowdown have weighed on the Asian nation's struggling automotive industry.
Trade tensions and a global economic slowdown have weighed on the Asian nation's struggling automotive industry.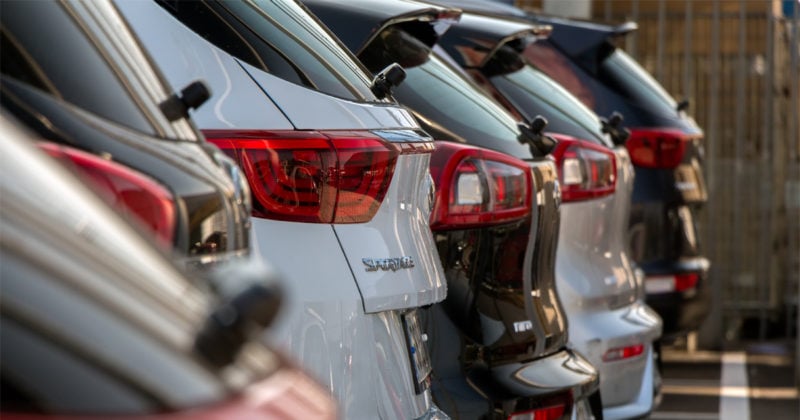 As the global auto industry heads into a major slowdown, driven in part by the U.S.–China trade war, car manufacturing plants in South Korea are feeling the pinch.
The car industry — a pillar of the Asian nation's export-driven economy — has been struggling, with production down 7.9 percent in October 2019 compared to a year earlier.
The mounting difficulties faced by the country's carmakers may be compounded if U.S. President Donald Trump makes good on a plan that would see duties of up to 25 percent added to all U.S. imports of cars and car parts, in line with the so-called Section 232 tariffs.
The White House says such tariffs are necessary to protect the U.S. from strategic threats from its trading partners. However, the prospect of South Korea's carmakers soon becoming a direct target of U.S. trade policy is prompting concerns in Seoul over the broader bilateral relationship.
An export-reliant car industry
South Korea's car industry accounts for more than 7 percent of the country's gross domestic product annually. A vital indicator of the nation's economic growth, the industry is heavily driven by exports. The biggest carmaker, Hyundai, for example, exports about 60 percent of its domestically produced cars.
Although South Korea exports its cars to several major markets, including China and Europe, its exports to the U.S. are especially important. In 2018 alone, it exported US$18 billion worth of cars and car parts to the U.S., its second-largest trading partner after China. Roughly 42 percent of total vehicle exports in that year went to the U.S., according to data from the Korea Automobile Manufacturers Association.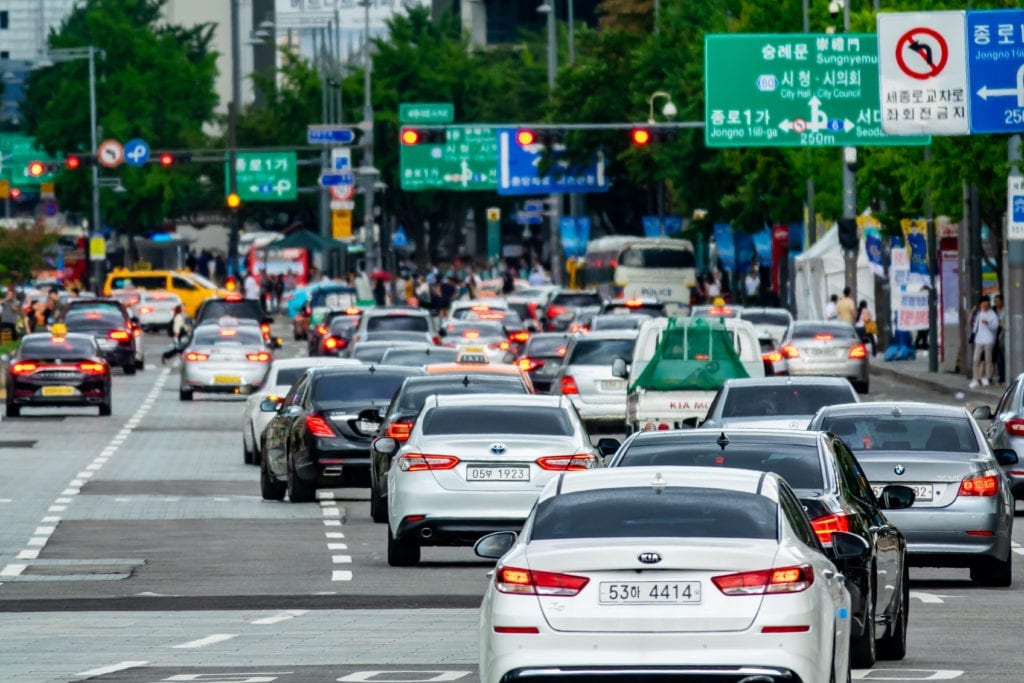 The significant export to the U.S. leaves the industry with a marked degree of single-market exposure, meaning it is especially vulnerable to trade pressure from the U.S. and import restrictions.
A slump in U.S. exports in 2018 saw a drop in Hyundai's operating profit for the sixth successive year, down to US$13.6 billion from US$15.7 billion in 2017. The company subsequently moved some its production to Mexico and India. General Motors subsidiary GM Korea also shut down one of its three domestic plants that year, citing poor sales at home and underperforming exports.
At the same time, Japan's current restrictions on exports to South Korea have highlighted the risk of relying on the Japanese market for critical manufacturing materials.
Economic malaise
The slowdown in the car sector and falling prices for semiconductors, the country's top export, are contributing to a faltering economy. South Korean exports fell by 10.3 percent from January to November 2019, compared to the same period the year before. The Bank of Korea, meanwhile, has warned that it may now be difficult for South Korea to achieve the 2.4 percent growth it had forecast for 2019.
That sentiment is echoed in the DHL Global Trade Barometer (GTB), which predicts a slowing growth outlook for South Korean trade. The GTB reveals that trade decreased by two points to 43 in November 2019.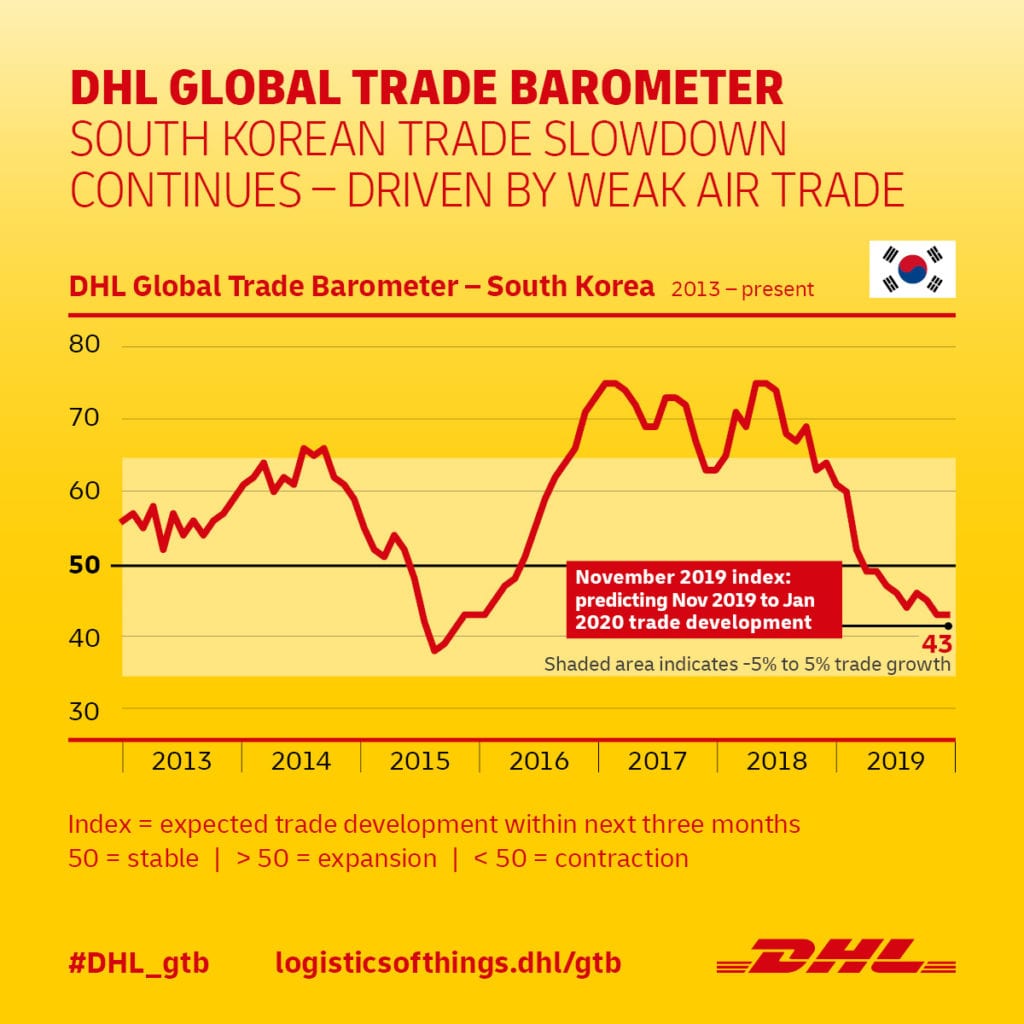 "The bottom line is that rising protectionism has led to a drastic cut in South Korea's exports," said Kim Doo-un, an economist at KB Securities.
A challenge to bilateral relations
Meanwhile, the South Korean government has been lobbying hard to address U.S. trade surplus concerns in the hopes of shielding its economy from Trump's proposed car tariffs. South Korea wants to win an exemption from the tariffs because it made concessions on cars in a revised bilateral free trade deal that went into effect in January 2019.
The two countries signed an updated version of the Korea–U.S. free trade deal, known as KORUS, in September 2018. A key part of the deal involved South Korea agreeing to allow U.S. carmakers to double their exports to the Asian nation.
South Korea was the first country to agree to renegotiate its bilateral trade deal with the U.S. and remains the only one to have concluded and implemented an updated agreement.
In November 2019, The Korea Herald reported that South Korea's trade surplus against the U.S. had decreased by nearly 7 percent since the two countries kicked off their revised free trade agreement.
Despite such efforts, officials in Seoul have not received any indication from the U.S. that South Korea would win its hoped-for exemption from the proposed tariffs.
Brighter prospects
On a more positive note, South Korea's Trade Ministry recently released figures showing that between January and October 2019, exports of electric vehicles (EVs) doubled, rising 103 percent compared to the same period in 2018.
The country has now unveiled plans to speed up the adoption of EVs, self-driving vehicles, and even flying automobiles in the coming years to help kick-start growth in this sector.
President Moon Jae-in recently announced that the government will spend 2.2 trillion won (US$1.84 billion) over the next decade to help develop related EV technology and lay the groundwork for the infrastructure needed for things such as robocars.
The hope is that such investment will spur the car sector's overall recovery and create jobs. There is also cautious optimism from some analysts that the economy will improve in 2020.
"Expectation is high for a deal between the U.S. and China, and if the improvement in relations continues, South Korean exports should rebound in the first quarter," said Mun Byung-ki, a researcher at the Korea International Trade Association.