MORE FROM THIS COLLECTION

Digitalization and e-commerce turning the page for manga and Japanese artists
Japan's manga is massively popular overseas, but getting the artwork safely to fans required some original thinking.
Japan's manga is massively popular overseas, but getting the artwork safely to fans required some original thinking.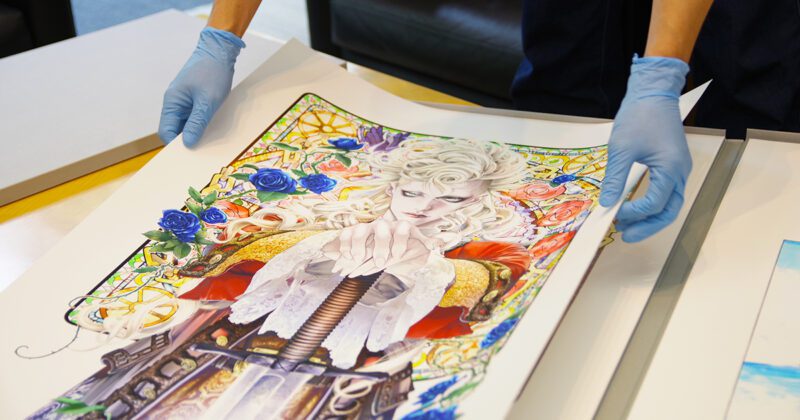 Image: "Innocent Rouge" ©2021, Shin-ichi Sakamoto / Shueisha Inc. All rights reserved.

Earlier this year, the manga-inspired film Demon Slayer broke U.S. box office records for foreign language films, opening to USD20 million (€16.9 million) in sales. In 2019, the British Museum held perhaps the largest manga exhibition outside of Japan, attracting 180,000 visitors, many of whom belonged to a new, younger demographic.
Despite being a global phenomenon, manga (Japanese comics or graphic novels) has gained relatively little recognition in the entertainment industry, much less in the art world. However, with the launch of the first-of-its-kind Shueisha Manga-Art Heritage project, all that looks set to change.
The project is the brainchild of Masashi Okamoto, who leads Japanese publisher Shueisha's digital business division. For over a decade, Okamoto has pioneered the digital archival and production of manga for well-known titles and Shonen Jump, one of the longest-running and most successful manga publications in the world.
Now, the Manga-Art Heritage project is mining its rich archives to turn original manga illustrations into collectible art, leveraging a host of digital tools and an international e-commerce network.
"We created our archive with the objective to preserve original manga art, but I (didn't) want to just digitize it and be done with it," said Okamoto. "I want to pass on the comics and the creations of the artists through different experiences."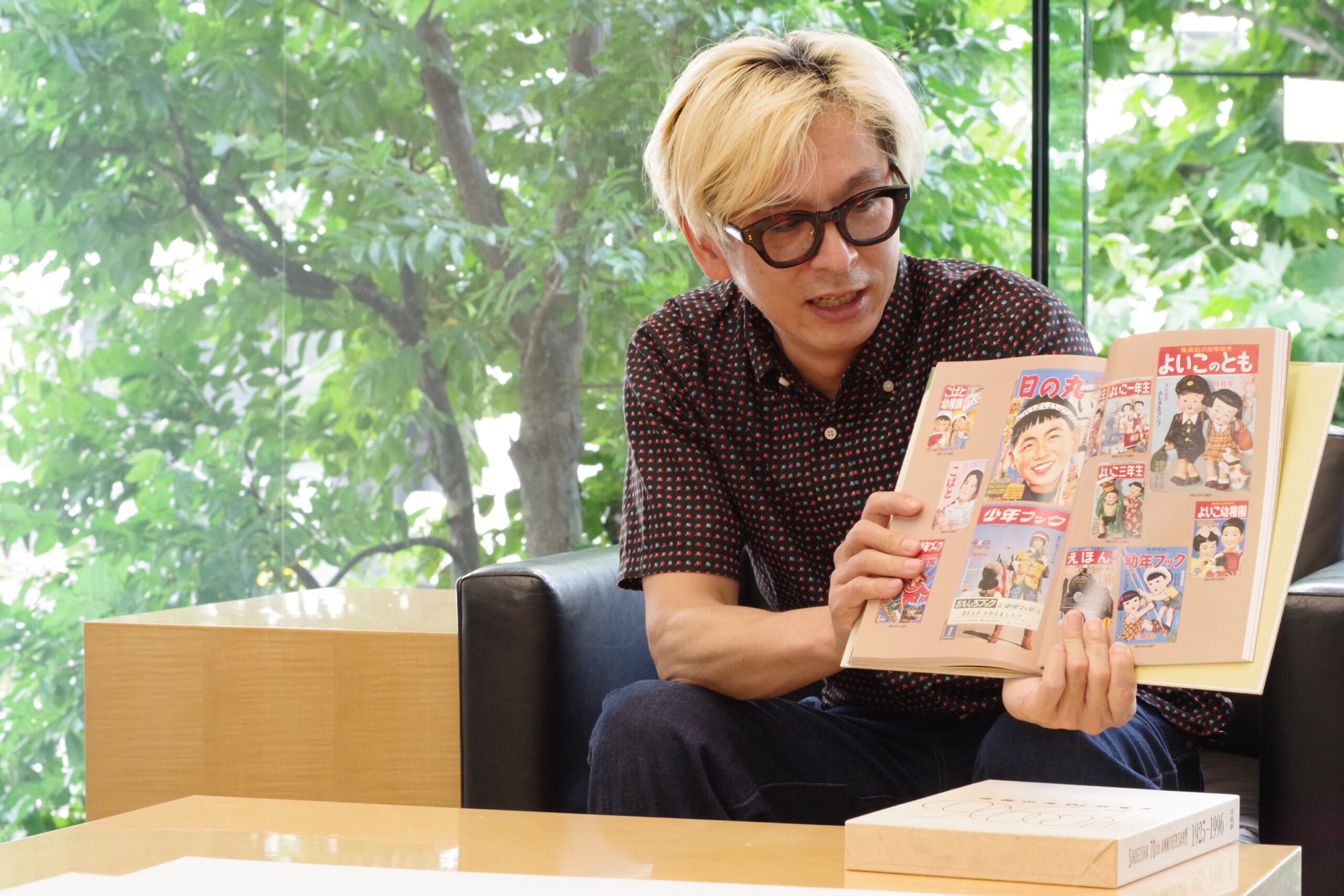 A new chapter for manga
 Original manga illustrations, submitted under tight deadlines to be printed in the millions, are not made to last. Yet, artists pour their heart into every page, breathing life into stories with intricate drawings. It is an art not lost on countless manga fans around the world, including Okamoto himself.
Over the years, increasingly advanced digital capture technology made it possible to preserve original artworks in fuller detail. Through Okamoto's heritage project, Shueisha will work directly with artists to reprint their original illustrations with light-resistant, pigmented ink on museum-quality 100% cotton paper. But that's just the beginning.
"I believe quality printing brings out the hidden details in the works otherwise wasted in digital publishing," said Okamoto. "You just can't appreciate the artists' detail, skill and enthusiasm through a smartphone screen. Furthermore, capturing key scenes from manga stories freezes them in time and gives fans a new experience to fully appreciate artists' detailed work."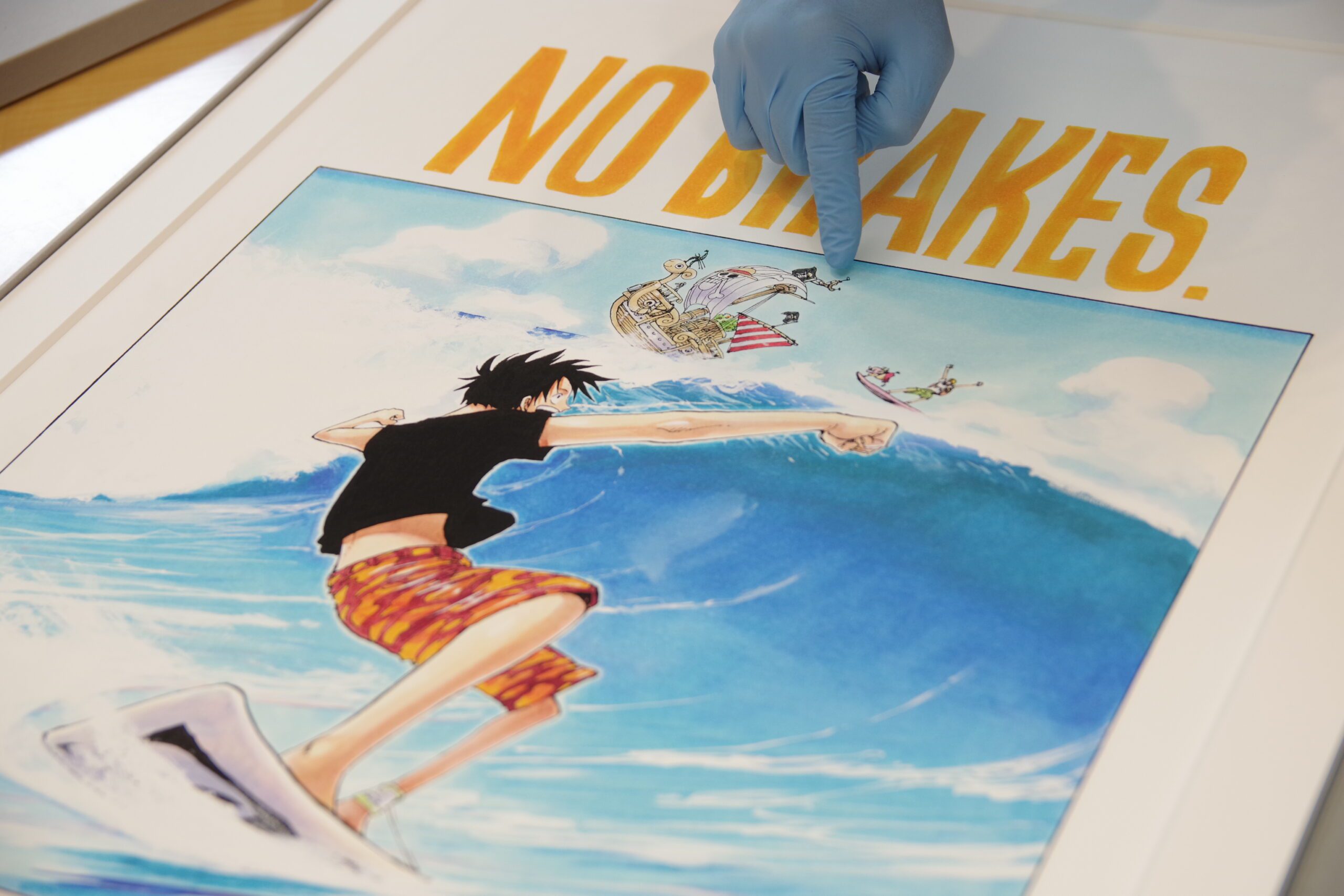 Collaboration with the right partners key to success
Venturing into the art world, Okamoto knew he needed the right partners to make his project a success. The project lead consulted with Tai Iguchi, CEO and founder of TRiCERA, an online contemporary art marketplace, to gain insight into setting up an e-commerce platform and distribution network.
One of Okamoto's pertinent concerns was ensuring that the project's prints could be verified as valuable original artworks. Only five to 20 copies of each manga art piece produced by the Shueisha Manga-Art heritage project are made available to buyers. To ensure their authenticity, the pieces are certified using blockchain technology by Startbahn that records the pieces' history and ownership information.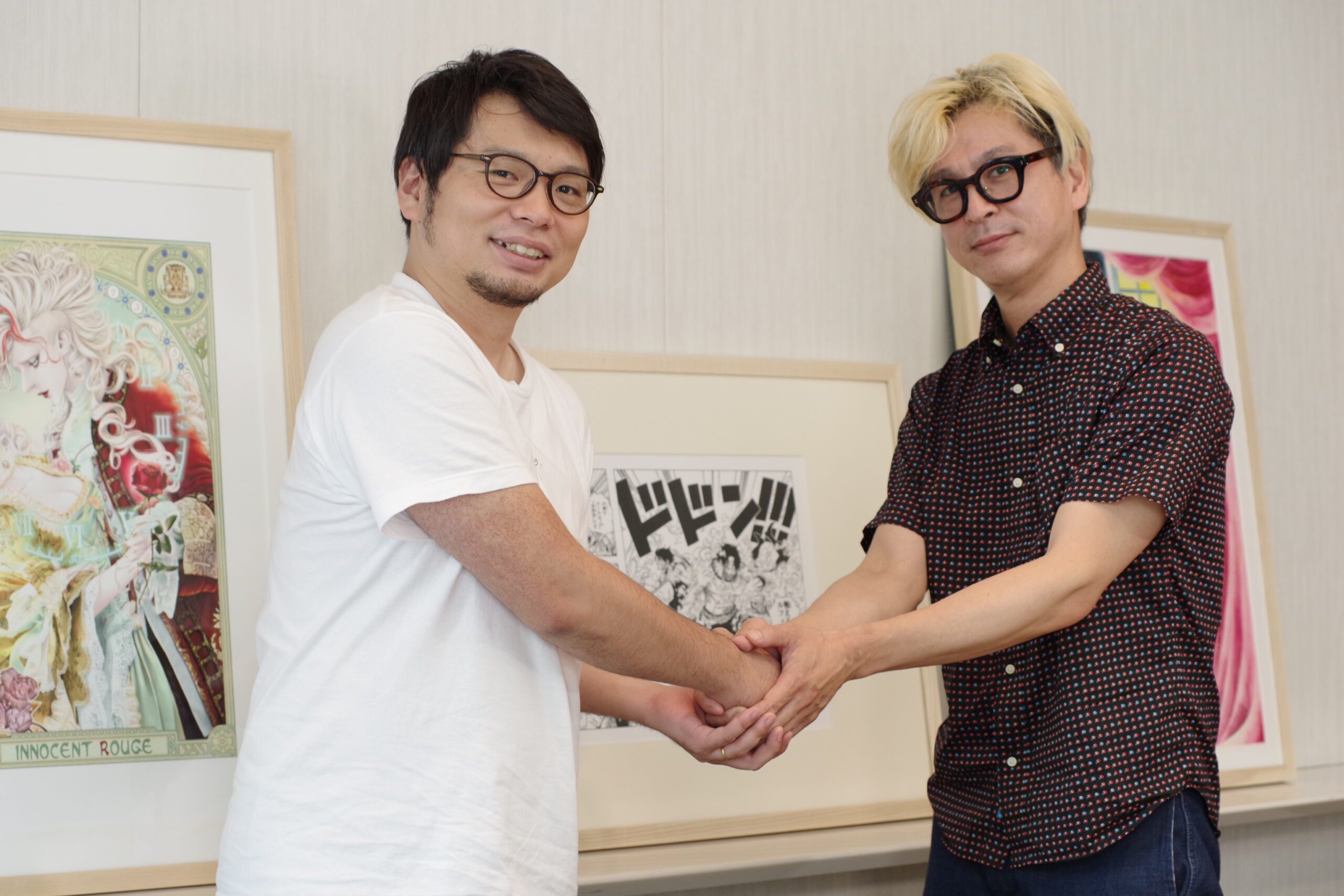 The next link in the chain was a reliable logistics partner.
"In the art business, logistics is key," said Iguchi. "With TRiCERA, we wanted to create a marketplace where everyone can buy art from anywhere. DHL's global network and service quality made it the ideal partner for our business. Many of our buyers specifically requested delivering their orders with DHL."
For Okamoto, it was a keen understanding of the nature of his products that helped him decide on a transport partner.
"These pieces are valued around JP¥200,000-500,000 (up to around €4,000) each and only a fixed number will be printed," he said. "DHL gave us timely advice, from customs regulations to packaging tips. It was very assuring and even helped us to save our own resources on customer support."
Hiroshi Kida, Major Account Manager at DHL Express Japan worked closely with the Shueisha team, advising on suitable packaging and customs regulations for the specialty items.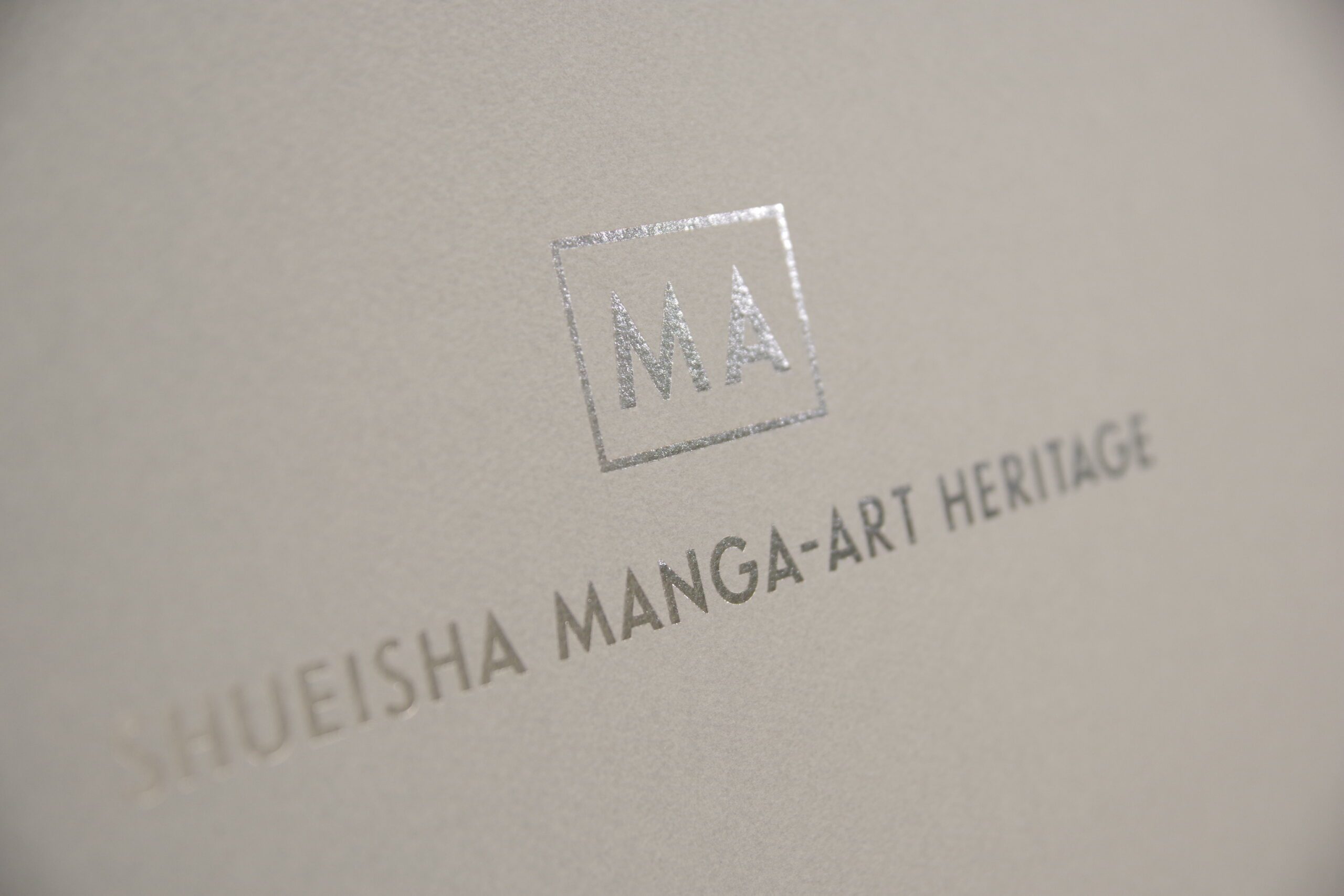 According to Kida, auto-sorting operations often dent box corners, while customs inspections can cause damage if boxes are difficult to open up. Hence, the team designed a strong yet simple package that would weather these transport processes.
"On demand delivery, which allows for personalized shipment scheduling and secure collection options, also benefits shippers transporting high-value items like art work," Kida noted.
Art and cultural items often face customs regulations unique to each country. For example, importing original works of art into the U.S. is generally duty-free. However, importers need to fill different forms if the item's value exceeds US$2500 (€2111.40).
As such, logistics partners play an important advisory role to ensure e-commerce shipments — especially valuable items like art — face minimal roadblocks in transit.
"I am heartened to see businesses finding new markets and opportunities even in a volatile landscape. We aim to do all we can to minimize logistics challenges as shippers work their way through these game-changing times," said Tony Khan, President and Representative Director of DHL Express Japan.
E-commerce a vital lifeline for emerging artists around the world
Founded by CEO Tai Iguchi, TRiCERA has grown from supporting emerging Japanese artists to stocking over 30,000 artworks by artists from all over the world.
"Art is a competitive market but what drives us is our purpose to help young artists get discovered and get their work sold through our platform," said Iguchi. The former child actor empathized with the challenges faced by aspiring artists and quit a corporate job to start his business.
"In the beginning I would drive to studios around Japan to discover artists myself. These days we get hundreds of applicants a week. When artworks get sold, we send a logistics team from DHL to pick up the pieces from artists' studios and deliver them directly to buyers, no matter where they are in the world," said Iguchi. "I firmly believe that creativity knows no borders."
Beneath Okamoto's artistic venture lies a deeper purpose. The director hopes that his project will help create more opportunities for manga artists in an increasingly competitive space.
"Today, we print close to new 1,000 comic books annually. Manga artists face stiff competition in pursuit of their passion. That is why it's important to create more opportunities in this industry," said Okamoto, who plans to channel proceeds from the Manga-Art Heritage project towards supporting emerging artists.
"If we can successfully help artists to use their original illustrations as valuable works of art, they may be able to see different possibilities."