MORE FROM THIS COLLECTION

Building Mighty Jaxx from a hobby into a multimillion-dollar business
Not child's play: Singaporean grows top-of-mind global figurine brand from the ground up.
Not child's play: Singaporean grows top-of-mind global figurine brand from the ground up.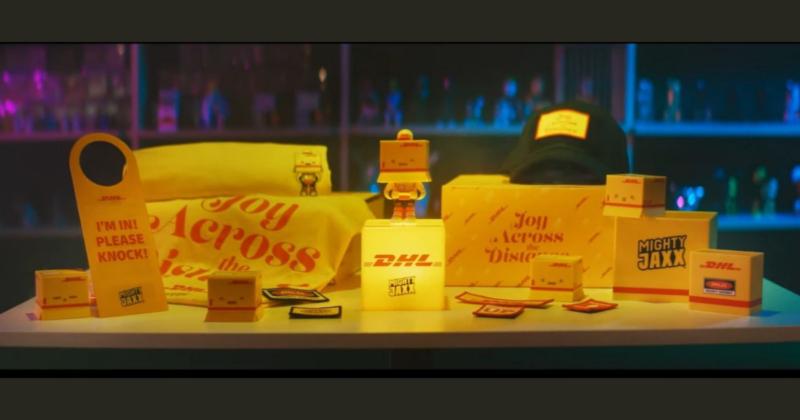 In 2015, Jackson Aw sat across the table from a senior executive of Warner Brothers in Burbank, California.
Mighty Jaxx, the company he founded, was only three years old then. At that moment, he only had one shot and a few precious minutes to convince one of the biggest media companies in the world to partner up with a small company from Singapore.
Getting that face-to-face meeting in the U.S. was equal parts luck and due to his pro-activeness. The former came about when someone accidentally copied him in an email with the company's Global Head of Toys.
Seizing the opportunity, Aw sent an email pitch to the top guy and surprisingly managed to get an invitation to the Warner Brothers headquarters.
"I went to the U.S. for the first time and almost died. It's just so scary, you know," he said.
But instead of a horror show, that meeting turned out to become a blockbuster for Mighty Jaxx, which was started on a budget of S$20,000. Jackson walked out of that 15-minute meeting with an agreement to produce collectibles of some of the most famous characters in the DC Comics universe.
View this post on Instagram

Since then, big brands such as Hasbro, Formula 1, Nickelodeon, Cartoon Network, Toei Animation, and Looney Tunes have signed up.
Today, Mighty Jaxx is a multimillion-dollar company that produces some of the most sought-after phygital collectibles in the world. And they did it through passion, drive, and a deep understanding of the people they make products for.
Learning the tricks of the trade from scratch
The company began life as a passion project of its founder, who used to work in digital media, developing and writing code for digital market spaces.
But his real love was in figurines and collectibles, a hobby he had kept since he was a young boy. That hobby grew over the years, and he has his eyes especially on the items made by his favorite artists.
In 2012, he decided to turn his passion into a career and left for Shenzhen on a one-way ticket to learn how collectibles are manufactured.
He spent a month knocking on the doors of factories, learning everything from molding, painting, and assembling the item, to shipping them out.
 "The people there were nice enough to allow me to stay in their factories to understand the whole manufacturing process," he said.
After he came back to Singapore energized, he founded Mighty Jaxx. He had to learn how to build everything from scratch and, because he has only ever been a creative, found the process to be very challenging.
For instance, he spent most of his time talking to people and staff instead of running a business. That realization led him to hire people to handle the administrative work, and he could focus on growing the company.
View this post on Instagram
The efforts paid off. Best known for their anatomical dissection style, which they worked on with Jason Freeny, a New York-based sculptor and toy designer, Mighty Jaxx now ships an array of fresh, new, and quirky collectibles to over 80 different countries worldwide.
Building global touchpoints with good logistics
Another key lesson he learned in his entrepreneurial journey was that good partners are invaluable. This was the case when it came to logistics.
In the early days of 2012, Jackson moved the company's warehouse back and forth between China, Hong Kong and Singapore. The company did this to find the most affordable shipment routes through ad hoc deliveries on their own and smaller-scale delivery partners.
This approach, however, was riddled with problems. Customers were not able to track their items and would receive them late.
He said it was only by partnering with DHL that they solved their supply chain issues.
"After a few years, we needed to go with someone reliable like DHL to provide the right information to the right people and to deliver our products in a timely fashion," he said.
In 2019, DHL Express Singapore became Mighty Jaxx's logistics provider for import, export and return shipments, all over the globe. This formed a bridge for the brand to venture out at scale.
The company did encounter a stumbling block with Covid-19, when the virus forced a halt on operations at their production facility in China. But a reliable supply chain and a turnaround in operations helped successfully double their revenue over the past year and a half.
"As a global online business, last-mile delivery is actually a crucial step in our experience-driven approach. The partnership with DHL makes a lot of sense as their ​​extensive global network allows us to connect with our customers in major cities worldwide with speed and reliability," added Jackson.
Creating a partnership of joy
Building on this partnership, Mighty Jaxx and DHL Express have collaborated on a capsule collection, "Joy Across The Distance". Inspired by the iconic yellow and red DHL boxes, the "Joy Across The Distance" features a myriad of collectibles that include a t-shirt, baseball cap LED box lamp, and many more that can be stored in a modular collapsible crate.
View this post on Instagram
"It is a joy to partner with Mighty Jaxx and witness first-hand the idea-to-creation ingenuity that the Mighty Jaxx team brings into the collection. We may operate in very different business sectors, but through this partnership, our shared pursuit of delivering excellence and joy finds a most creative union that breathes new life into both brands," said Christopher Ong, Managing Director, DHL Express Singapore.
The highlight of the capsule collection is Joy the Delivery Kid, an emotive figurine with multiple faces that embodies the hard work and joyful expression at the end of a delivery. Mighty Jaxx, with its years of experience in the collectible business, knew exactly how these emotions can be personified in a figurine.
"This capsule collection is both a great opportunity and a bold statement for us to lend our innovation and styles to showcase a different side of DHL and help both brands connect creatively to our audiences' everyday lives," said Jackson.
A collection fueled by technology
A keen understanding of the technology space has also helped Mighty Jaxx carve out a niche that engages the community. Mighty Meta, its platform for tech-enabled figures, integrates interactivity between the collectors and collectibles.
The idea is to merge the physical and digital realm, allowing collectors to get more out of their collectibles through gamification.
For example, Mighty Jaxx's Nubbies: Sesame Street collection is more than just a bite-sized figure. By tapping them to a mobile device equipped with near-field communication (NFC), collectors can play mini games with the Sesame Street character on the Mighty Jaxx app.
More importantly, there is an identification tagged to these NFC-enabled figures, allowing collectors to prove the authenticity of their collectibles, thus translated to their valuation.
The company has also moved into the digital space by creating Non-Fungible Tokens (NFT). Its NFT, the Huntress Gaze, sold for 1.1 Ethereum, or about US$2,163, in April 2021.
Tapping into global fandom
The value of partnerships is also clear when it comes to how Jackson approaches creative tie-ups.
Besides exclusively creating new characters, the company also leverages characters from globally popular brands and reimagines them to create a unique product. And the company did this by focusing on one thing: the fans themselves.
"In doing so, we bring in all their fandom onto our platform, onto our brand. That's why we can grow rather quickly," said Jackson.
But beyond the creative process, Jackson noted that the company's success is driven by a deep understanding of what it means to be a fan and the nostalgia that comes with it.
View this post on Instagram
For instance, one of their most sort after collectibles is from the anime One Piece. The popular Japanese manga already has 20 years of history, and a following that numbers millions of fans across the globe.
"Anytime a fan sees or hears the opening theme song, they will immediately associate it with One Piece, right? So that's the power of fandom we are looking for."
The most exciting part about his job is that Jackson gets to work with artists and heroes he loves such as Mr James Jean, a Taiwanese-American visual artist.
"These are the little wins that money can't buy," he added.
Reflecting on his journey as an entrepreneur so far, he channels one of his favorite DC Comic characters, Green Lantern. The Green Lantern is only as powerful as his will and imagination, which Jackson takes to heart.
Said Jackson: "How far you go with that depends on how broad you are willing to think and visualize. That's exciting because it naturally creates no barriers to what one can do."