MORE FROM THIS COLLECTION

New possibilities brewing for Papua New Guinea coffee with express logistics
The man behind specialty coffee producer Banz Kofi spills the beans on staying true to his craft and community while breaking new ground in specialty coffee.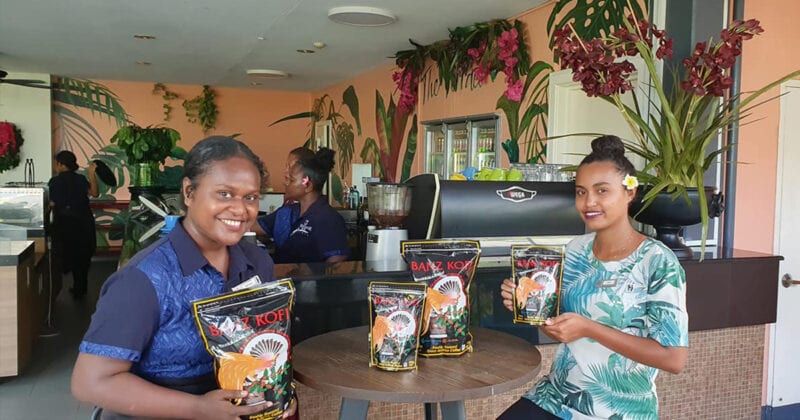 In the quaint villages sprawled across the lush Waghi Valley highlands in Papua New Guinea, thousands of locals line up by the roadside to auction off their home-grown coffee cherries. Only the cream of the crop is bought by Banz Kofi, a local coffee business on a mission to empower farmers and share the taste of their hard work with coffee lovers worldwide.
"You've got villagers picking their own coffee and auctioning it off to the highest bidder. Now that's quite unheard of elsewhere in the world," explained Patrick Killoran, hobbyist turned business owner and founder of the specialty coffee brand.
In the midst of a global pandemic, Banz Kofi has kept on grinding. Its e-commerce platform and a strong partnership with DHL Express has kept the brand's products traveling from the remote Mount Hagen highlands across the world in a matter of days.
It all began with Killoran's love of the local product. Having first discovered and immersed himself in the Highlands' coffee scene, Killoran began sharing his hand-picked coffee hauls with friends and family. Banz Kofi was established in 1990 as a coffee cherry and parchment company producing green beans, before evolving into a coffee roaster in 2010.
Parchment coffee is an intermediate stage in coffee bean processing after removing the pulp of the coffee cherry. Further removing the coffee parchment layer produces green beans, which are then ready to roast.
Respecting tradition to ensure quality and fair trade
As he built stronger ties with the community, Killoran's vision soon turned more strongly towards supporting local growers. "Since commercial plantations slowly disappeared by the 1980s, selling their home-grown coffee roadside has been the way of life for locals who might own anything from a couple of coffee trees to several hectares of land," he said.
"It's mostly smallholder coffee. In the highlands, coffee is the biggest source of income for the population," said Killoran. Papua New Guinea's coffee industry involves roughly three million citizens— about a third of the population of the island nation.
"I think the less people involved in the supply chain the better for the farmers, hence they will get the full returns of their work," Killoran added. "Down-stream manufacturing has to be the future for Papua New Guinea."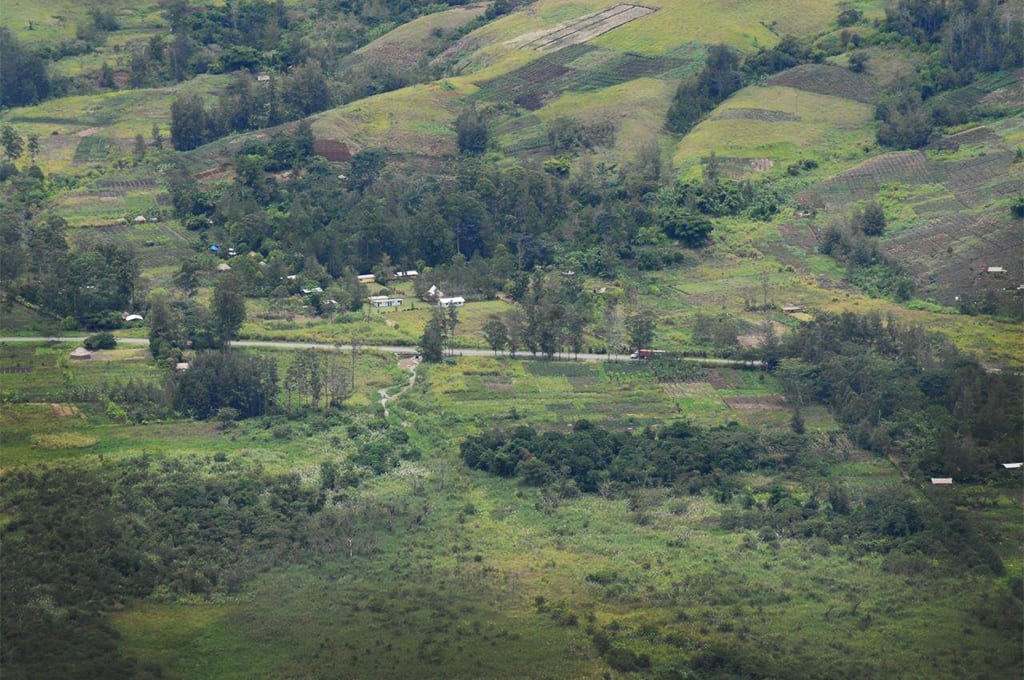 "Typically, you'd sell to exporters, who would sell to importers, followed by wholesalers, green bean traders, and finally roasters. By then, your coffee has gone through about 10 pairs of hands. My idea was to take that raw coffee and roast it right here," he said.
Unlike mass-produced coffee, Banz Kofi supports only local farmers who do not use chemical fertilizers and pesticides that threaten natural ecosystems. "We begin with the local women hand-picking the best coffee cherries in the Western Highlands and Jiwaka Provinces, where the beans are grown and cultivated at high altitudes over 4,000 feet, under ideal temperatures, humidity, rainfall levels and in the perfect soil," explained Killoran.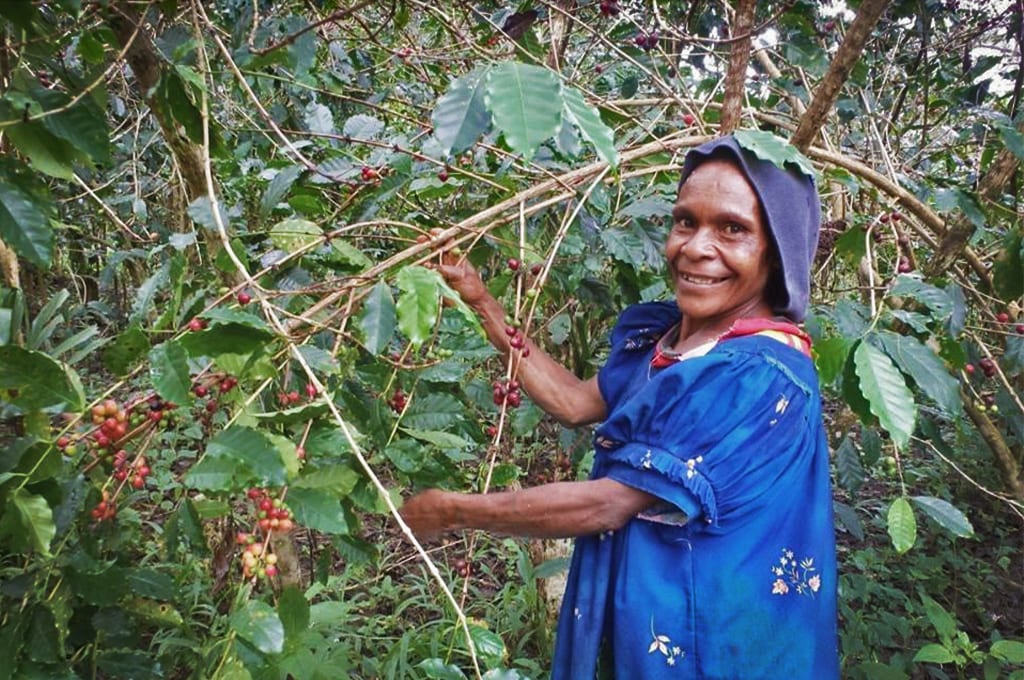 The coffee beans are then processed, roasted on demand and packed at the Banz Kofi factory located in the Western Highlands Province of Papua New Guinea. Killoran even hinted at a secret recipe for roasting the beans to perfection.
The goal, according to the founder, was this: "Because our coffee is single-origin organic and hand-picked, we have full control. The idea is that if you had a cup of Banz Kofi coffee today and again in 10 years, it would be the same — day in, day out. And our customers have come to expect that level of quality."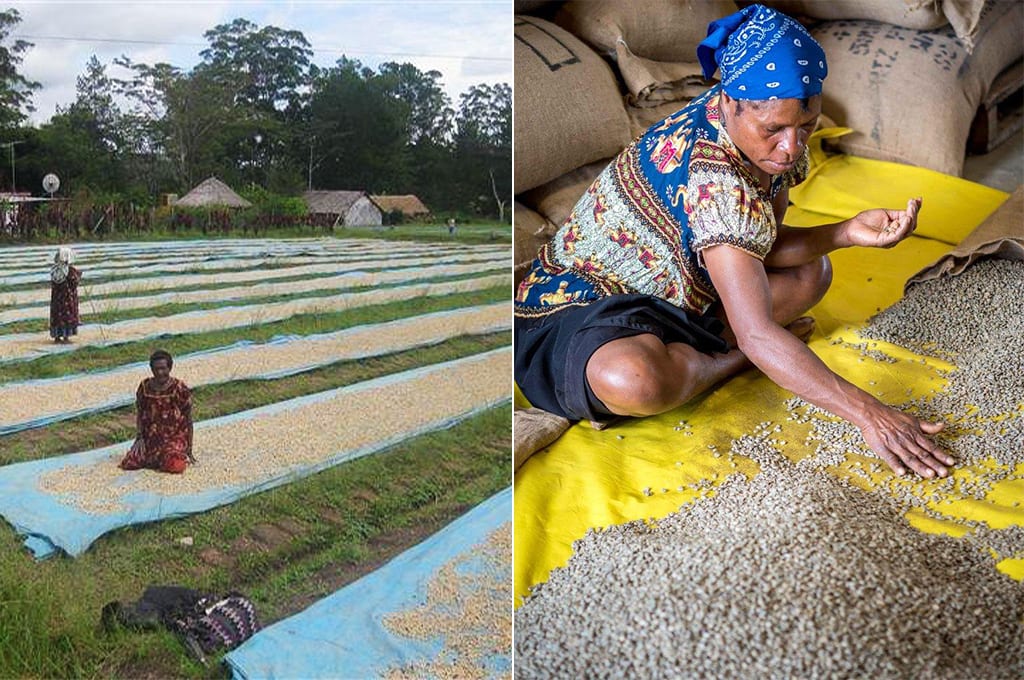 Growing into a global seller of specialty coffee
While insisting on traditional methods of picking their premium Arabica beans, Killoran's less traditional business model energized Banz Kofi's growth. Leveraging the speed of express logistics, Banz Kofi freshly roasts its hand-selected beans on demand, shipping them to coffee lovers worldwide in just a few days to brew up a fresh cuppa.
With the global pandemic driving consumers online and a growing taste for ethically sourced coffee, Banz Kofi's unique selling point seems right on point.
"Getting freshly roasted coffee around the world in the ideal amount of time (4-5 days) would not be possible without DHL Express' very efficent and cost effective air freight network," said Killoran.
"Our record is that we had coffee go from Mount Hagen, in the middle of the Papua New Guinea Highlands to Tallinn, Estonia in three days," said Killoran. The founder noted that integrating their website with Shopify and DHL has allowed Banz Kofi's products to reach international consumers at lightning speed, and at cheaper rates than they can buy specialty coffee locally.
Even in Victoria, Australia, where there was a complete shutdown for Covid-19, Banz Kofi still managed to deliver its coffee to customers within four to five days, according to Killoran.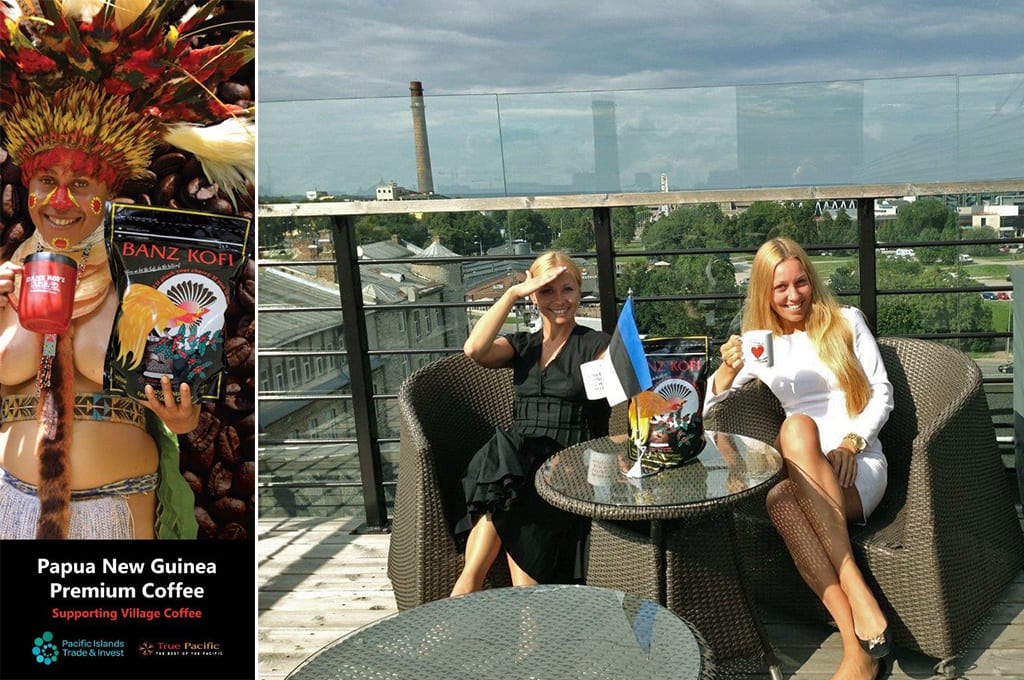 "Papua New Guinea's small-to-medium enterprises, like Banz Kofi, are the future," said Cameron Taylor, Country Manager of DHL Express Papua New Guinea, himself a self-professed fan of the brand's specialty coffee.
"As a global logistics provider, we're committed to nurturing and supporting local businesses to grow from start-ups operating in remote parts of the country into successful global business," Taylor added.
To achieve this, DHL Express has been equipping Papua New Guinea's small businesses with web development support, online shipping tools like MyDHL+, and cost-effective freight rates. Helping to integrate shipping information onto e-commerce websites has improved transparency for online buyers. On the ground, the logistics provider traverses the island with a reliable network of service locations, as well as a schedule of up to 10 flights a week from Singapore and Brisbane even throughout the pandemic.
"Though trade volume from countries like Papua New Guinea may be smaller, goods are high quality and exotic with many brands being shared simply through word of mouth. Business owners like Patrick are not only supporting the local community, but are also showcasing what this incredible country has to offer on a global stage," added Taylor.
True to the quality of its brew, Banz Kofi has built a loyal customer base all over the world from Europe to Asia, from North America to the Pacific Islands. They are also the only Papua New Guinean coffee roaster with a HACCP Australia (Hazard Analysis and Critical Control Points) and food safety certification from the United States Food and Drug Administration (FDA), which is required for Banz Kofi to ship its coffee products to the U.S. The brand's beans have even made the long-haul trip to the White House.
For this recognition and for helping Banz Kofi to gaining exposure through international trade shows, Killoran credits entities like the Australian Agency for International Development (AusAID), Pacific Trade Invest (PTI), and the Pacific Horticultural and Agricultural Market Access (PHAMA) Plus Program.
Sowing the seeds of sustainability
Banz Kofi advocates sustainability through its ethical coffee-farming methods and the use of HACCP certified packaging. The brand also uses fully biodegradable Nespresso©-style pod capsules.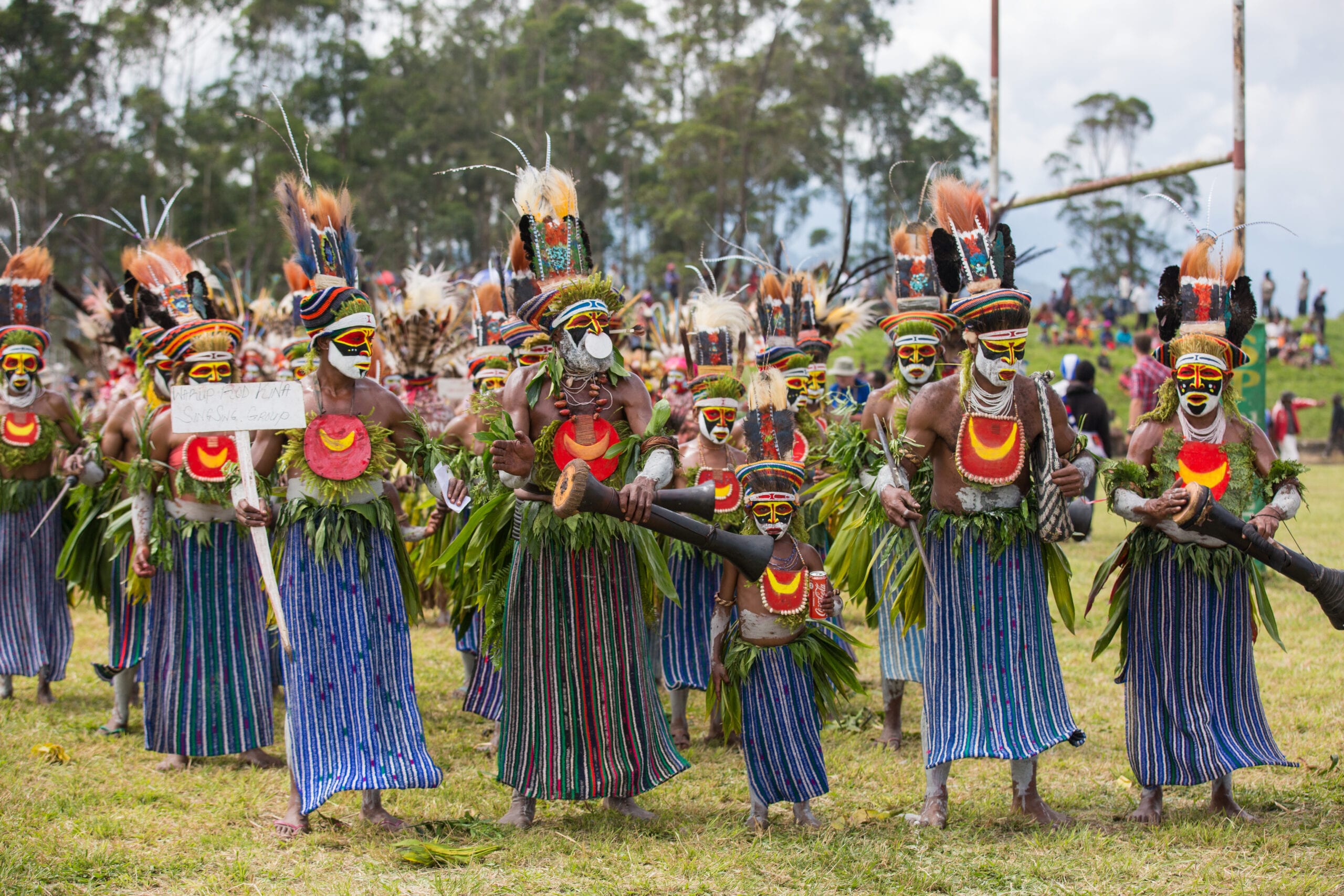 "Over ninety percent of the people we employ are Papua New Guinean women from the local community," said Killoran. "We run a coffee shop called the Kofi Kave that only employs women who, for various reasons, find it difficult to be employed elsewhere. Many of them didn't finish school or have few marketable skills, so we hire and train them, hoping they can move on to better employment in the future."
By doing so, the company is helping to tackle the gender employment imbalance in the community. And as Banz Kofi continues to expand, more women and local farmers will benefit from its success.
From a DHL perspective, "seeing Banz Kofi helping the growers and pickers in the community, putting their children through school and stabilizing families with employment opportunities — these positive outcomes are exactly what our purpose of connecting people and improving lives is all about," said Taylor.
The next frontier for Banz Kofi, said its founder, is to strengthen its Internet presence. "We want to use all the tools we can to get our brand out there," Killoran said.
"If we can do that, I'm really confident that we can achieve some great things together."