MORE FROM THIS COLLECTION

Championing Muay Thai: A local manufacturer's journey to becoming a global brand
As Muay Thai grew in popularity, so did one of the sport's apparel brands Yokkao Boxing — by focusing on the connections between the people and the sport.
As Muay Thai grew in popularity, so did one of the sport's apparel brands Yokkao Boxing — by focusing on the connections between the people and the sport.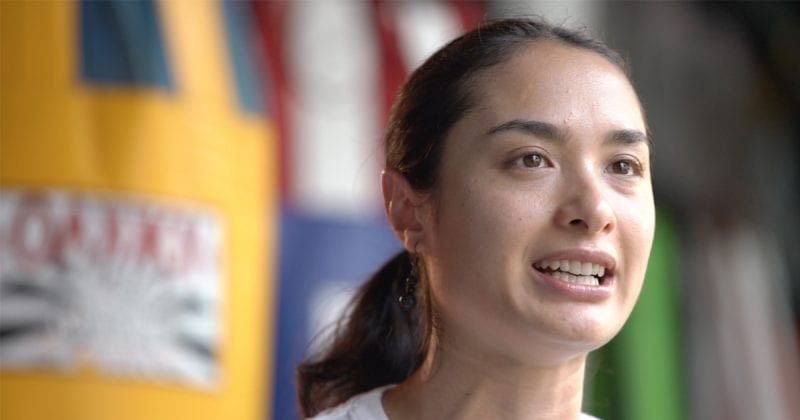 Stefania Picelli's first brush with the Thai traditional martial art started when she was just a young girl.
She followed her father to watch the fights which were gritty, and often, bloody affairs. It was not the kind of entertainment one would usually associate young girls with, she admitted.
But for the half-Italian, half-Thai Picelli, Muay Thai has always been in her blood. Her uncle is a professional Muay Thai fighter while her mother used to tell her bedtime stories about Muay Thai fantasy warriors.
About 10 years ago, she took up the martial art as a recreational sport.
"I was kind of a tomboy when I was a kid, so I loved to do boys' stuff," said Picelli, who grew up in Italy but frequently went back to Thailand.
As her passion for the sport grew, she also discovered a real business opportunity. Muay Thai's global appeal had been rising steadily over the years and there was a huge demand for the sport outside Thailand, especially in Europe.
She decided then that it was a good idea to organize Muay Thai fights overseas. That hunch proved to be a brilliant one.
Growing the brand
When Picelli organized her first fight in 2010 for Muay Thai equipment company Yokkao Boxing in Milan, she had no idea what to expect.
For five months, she worked tirelessly to put together the event which featured some of the top fighters on the circuit. The fight turned out to be a massive success, selling out to a 12,000-strong crowd.
The success convinced her that overseas events were the right way to go for Yokkao, a household name for premium Muay Thai products in Thailand.
The sport has global appeal for several reasons, she believes.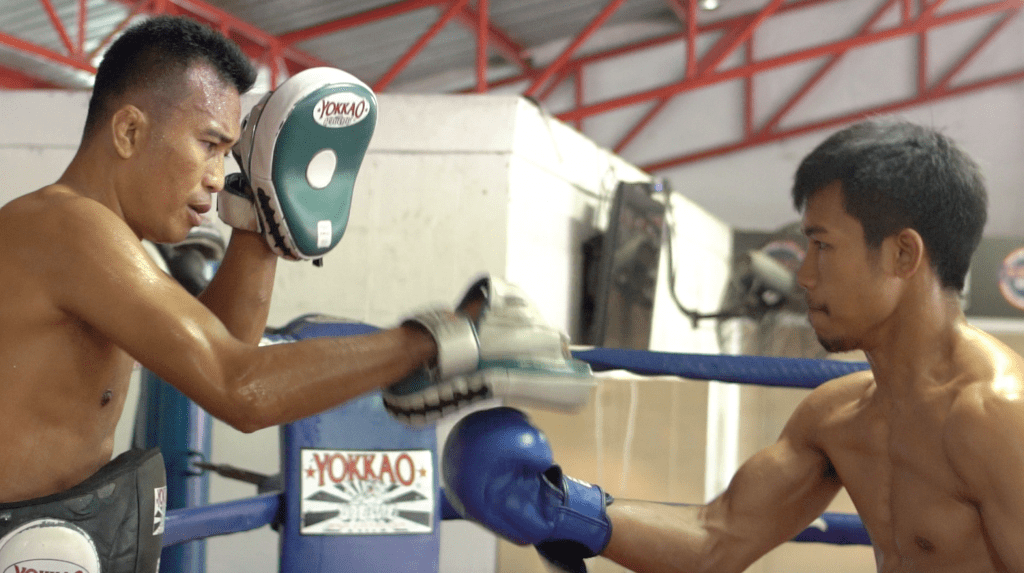 One is that the fights are extremely exciting. Unlike mixed martial arts, where many fights end up with both fighters brawling on the ground, Muay Thai features swift kicks and punches.
"It's a tough sport. There's a lot of blood and people compare it to the gladiatorial fights in Ancient Rome," said Picelli, who heads product design and fight promotion for Yokkao.
The second reason is that many of the fighters are men from humble backgrounds who work hard at the sport as a means of supporting their families.
"There is much humility and respect. So for these factors, people find the sport appealing," she added.
Muay Thai has become increasingly well-received in other formats, particularly in mixed martial arts, one of the fastest-growing sports today. It is also gaining recognition from the International Olympic Committee, which has set in motion its journey towards becoming an Olympic sport.
As of 2018, Yokkao has held over 40 fight events in Europe and beyond, including Argentina, Mexico, Hong Kong and Australia.
To further promote the sport, Yokkao has teamed up with Muay Thai legend Saenchai to hold seminars and fight tournaments. Saenchai ranks as one of the sport's greatest fighters in history — the equivalent of Pelé in football and Michael Jordan in basketball.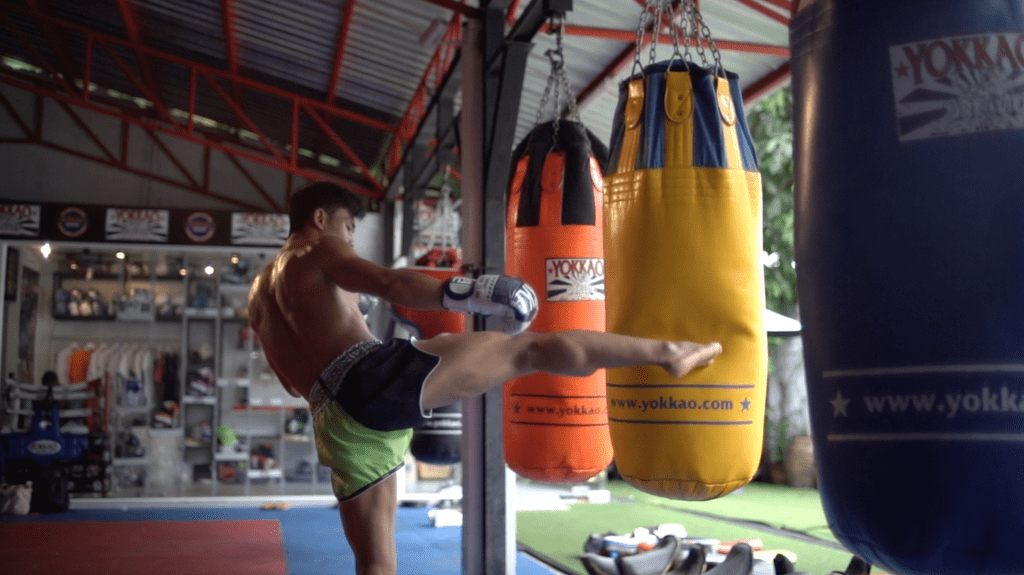 Said Picelli: "We are known for our premium, high-quality Muay Thai gear. But we are also promoting a lifestyle around Muay Thai, connecting fighting fans around the world and (inviting) boxing enthusiasts to come to the game."
From local to international
As Muay Thai spread across the world, Yokkao's own products grew more popular overseas and online.
Some 70 percent of their product sales take place online today, with the bulk of their orders coming from the US and Europe.
"At the beginning in 2008, our factory produced just a few items, mostly boxing shorts," said Picelli. The brand now manufactures a wider range of around 5,000 items. Its online store carries an extensive catalog of its products, including kick pads and head guards.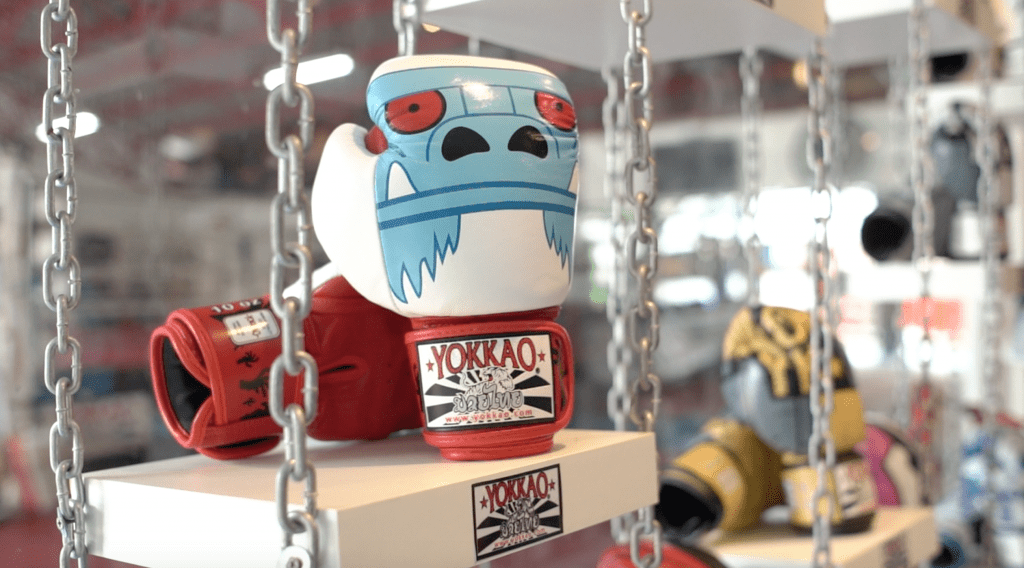 The design process of each product is focused on one thing: catering to the needs of users. That is why Yokkao's products are constantly put to the test by professional fighters under their wing, including Jirapart Waiprakorn, more commonly known as Manachai.
"If the fighters don't approve, the factory has to redesign and rework the whole product," said Waiprakorn.
Since Yokkao first started out as a local manufacturer of Muay Thai products, the brand has been partnering with DHL to deliver its logistics needs across the world.
Yokkao currently has product warehouses in Thailand and Italy, with another slated to open in the United States by the end of 2018.
And the Muay Thai brand will only grow further as the company's e-commerce business continues to take off. The brand is aiming to expand their community of Muay Thai fighters and fans with more quality gear, overseas seminars and fight promotions.
In doing so, they aspire to spread the awareness of the quintessentially Thai sport and create a larger global community of Muay Thai enthusiasts.
"The company's vision is to build up value and a better life for all the people who decide to join our community, as a worker, a fighter or a fan," said Picelli.
For a Muay Thai aficionado like Picelli, that is a vision worth fighting for.