MORE FROM THIS COLLECTION

How e-commerce logistics helped Japan's Toudoukan grapple with Covid-19
Tokyo's professional wresting paradise put up a fight against global travel and shipping restrictions with stronger e-commerce logistics.
Tokyo's professional wresting paradise put up a fight against global travel and shipping restrictions with stronger e-commerce logistics.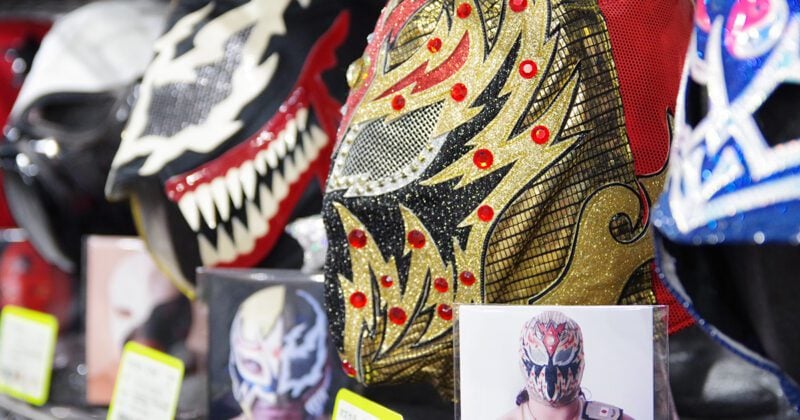 After two decades of running his business, Toudoukan's owner and director Takashi Izumi faced an empty store and a concerning backlog on his online orders.
And it's no ordinary store. Along a nondescript alley in Sugamo, a shopping district in Tokyo, Japan, Toudoukan (闘道館) has long been a gathering place and must-visit for fans of professional wrestling. When Covid-19 hit, it threatened a knock-out blow.
Covid-19 has cast Japanese businesses like Toudoukan into dire straits, with at least a thousand closing up to February. Footfall also took a huge hit due to the travel bans that have emptied sports stadiums at the Tokyo 2020 summer Olympic games.
Izumi knew that survival meant strengthening his online business, until then a smaller sideline to the main retail business, to maintain ties with his shop's loyal following.
Improved e-commerce logistics to lay the Smackdown on transport troubles
Challenges with a former logistics partner, however, put a chokehold on Izumi's ambitions. Manual data logging processes caused frequent delivery errors that led to costly return orders. During the pandemic, international shipping services got suspended due to restrictions on cross-border shipments— a major problem considering most of Izumi's online customers were based in the U.S.
Still, Izumi refused to tap out.
"It was difficult to respond to the increasing number of unfulfilled orders and inquiries," said Izumi. "But most of all, it was hard not to respond to the wishes of our fans."
It was in July 2020 that Izumi turned to DHL Express.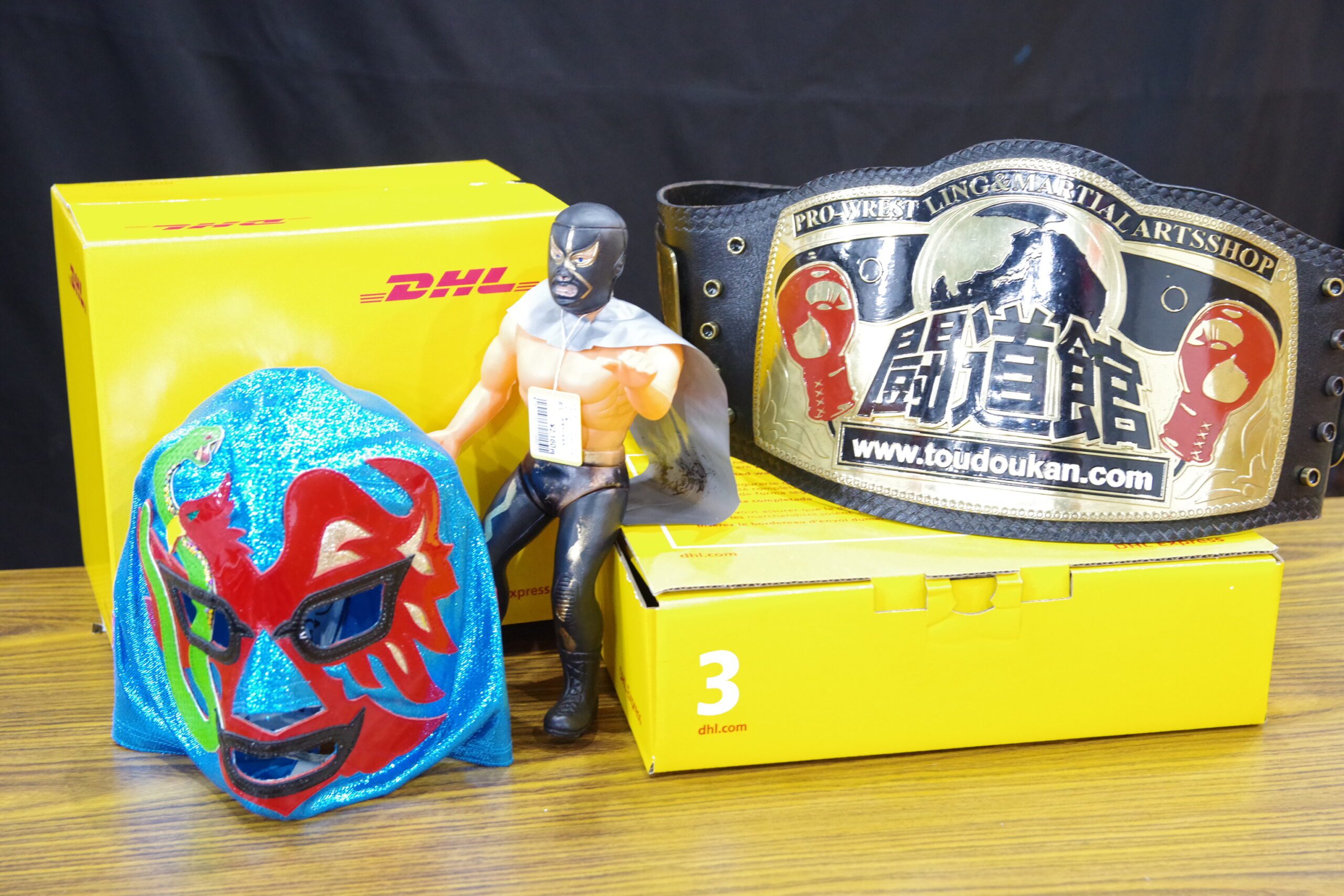 Announcing the partnership on his website, Izumi reassured his waiting customers that their purchases would reach them in due time. A global logistics network and DHL's urgent efforts to secure freight capacity with partner airlines during the pandemic helped to maintain stable international shipping services for Toudoukan's fans worldwide.
Furthermore, the digitalization of Izumi's shipping processes made deliveries more accurate and efficient. Where previous shippers had required him to fill out forms by hand, increasing the chance of errors and returned packages, DHL's digital waybills reduced the man-hours it took to write out shipping labels and ensured international addresses were correctly formatted.
This simple process improvement, Izumi said, helped to resolve major pain points that had plagued Toudoukan with delayed shipments, additional costs, and disgruntled customers in the past.
"Now that we're used to these processes, such as creating air waybills online, we feel we can't go back," the owner added.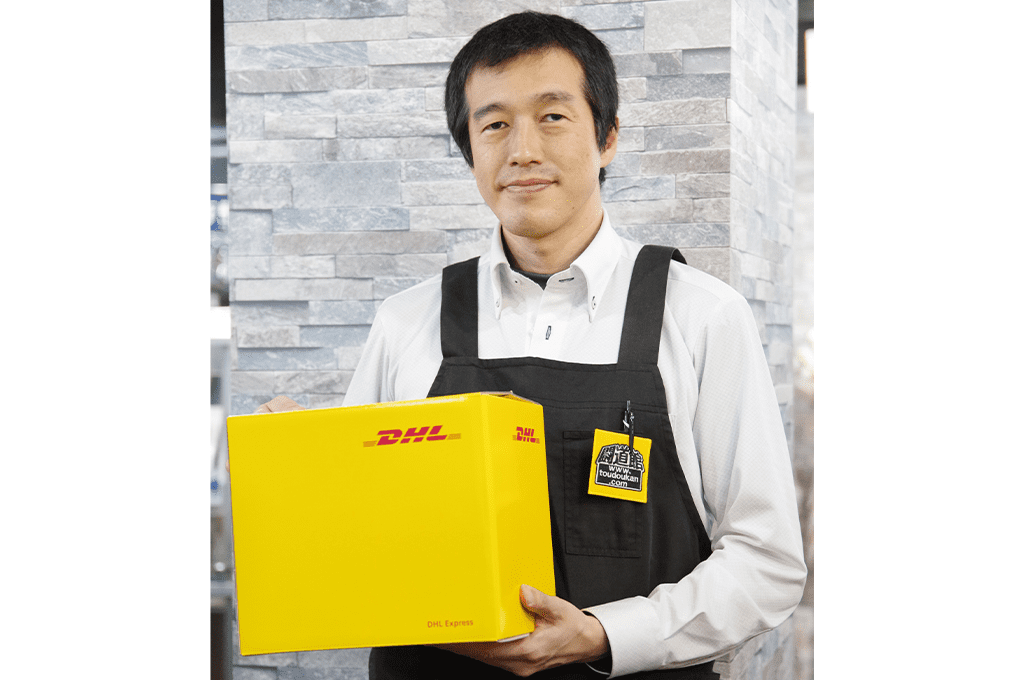 Moreover, Toudoukan's faster deliveries have garnered positive feedback on the business' social media platforms, where the shop's fans have expressed their surprise and gratitude. What used to be a four-day wait for deliveries to the U.S. now took half the time.
"Seeing these kinds of responses is very rewarding and important to me," said Izumi.
"Covid-19's impact on tourism and transport has affected countless Japanese businesses," said Tony Khan, President and Representative Director of DHL Express Japan.
"I am proud that we have been able to support passionate business-owners like Izumi-san in bringing their goods and joy to their customers around the world. Our investments in building our regional and global network, as well as strong partnerships with freight providers, have truly paid off."
From an ancient arena to the modern battleground
Like its array of specialty merchandise, Toudoukan has a colorful history.
It was a trip to Rome that inspired Izumi to establish the business. Standing before the historic Colosseum, the ancient amphitheater where gladiators used to battle, a revelation hit him.
"At that moment, I vividly recalled the scenes of heated professional pro-wrestling matches that I was so passionate about as a child, and I was convinced this is the path I would take," said Izumi, who had begun watching the sport with his grandfather at the age of four.
Having always aspired to be entrepreneur, Izumi immediately formulated a business plan, resigning from his day job to put his plan in motion.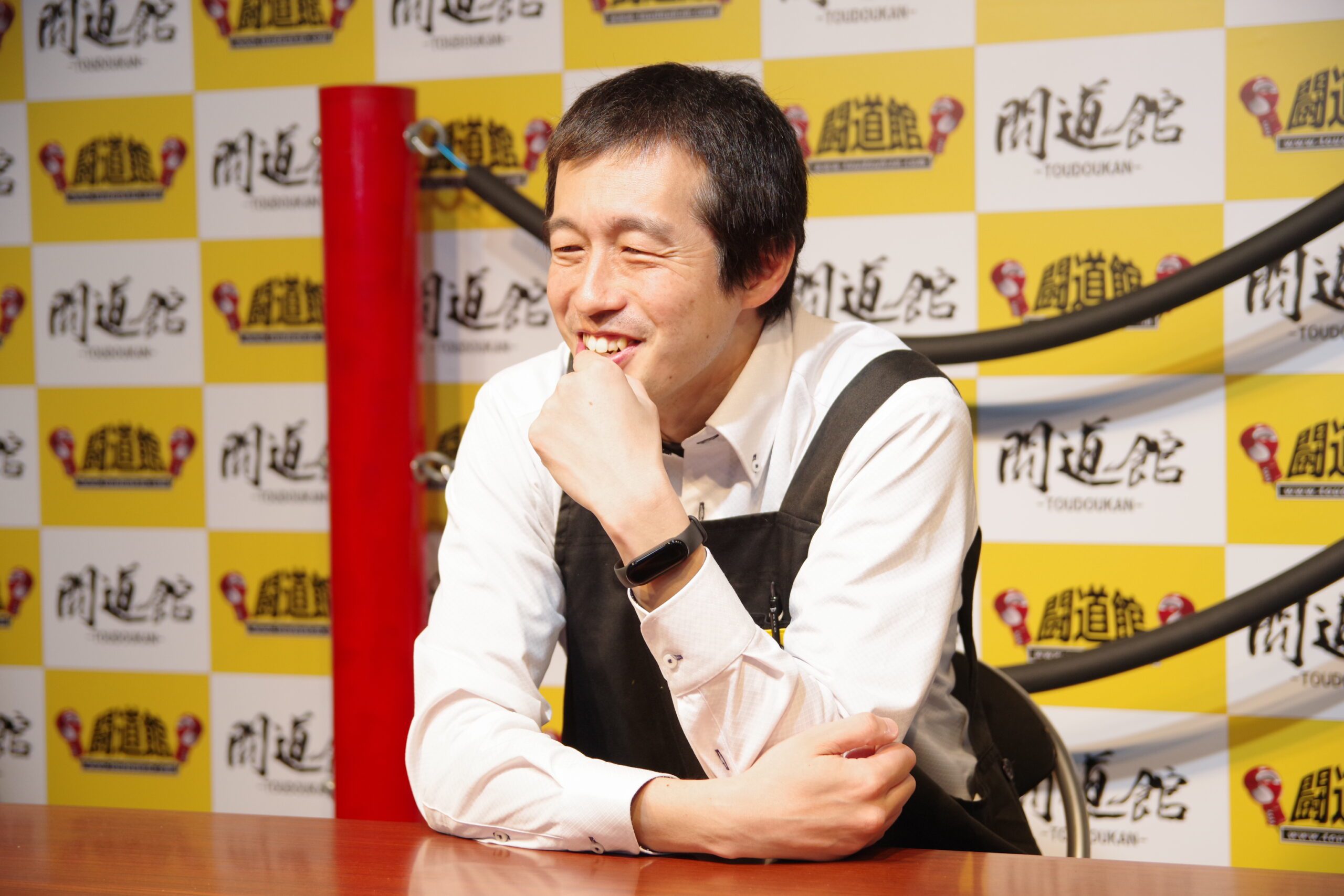 In its early days, Toudoukan was a simple coffeeshop where wrestling fans could gather and browse pro-wrestling magazines and manga (Japanese comics or graphic novels). Fueled by his passion, Izumi sourced his ever-growing library from second-hand bookstores around the country.
Over the years, the business grew as more memorabilia such as costumes, figurines, and masks filled the shop's shelves. Soon, fans and even wrestlers themselves were bringing in their collectibles to sell. Some of them have been especially unique; Izumi shared that the store stocks wedding favors of famous wrestlers and even pipe chairs that were used in historic matches.
Fighting strong for the fans
Today, Izumi's store is unmistakable. A huge poster etched with the iconic lucha libre Mexican wrestling mask hangs above its entrance. Its outer walls are plastered with dynamic fight posters of grappling men and women.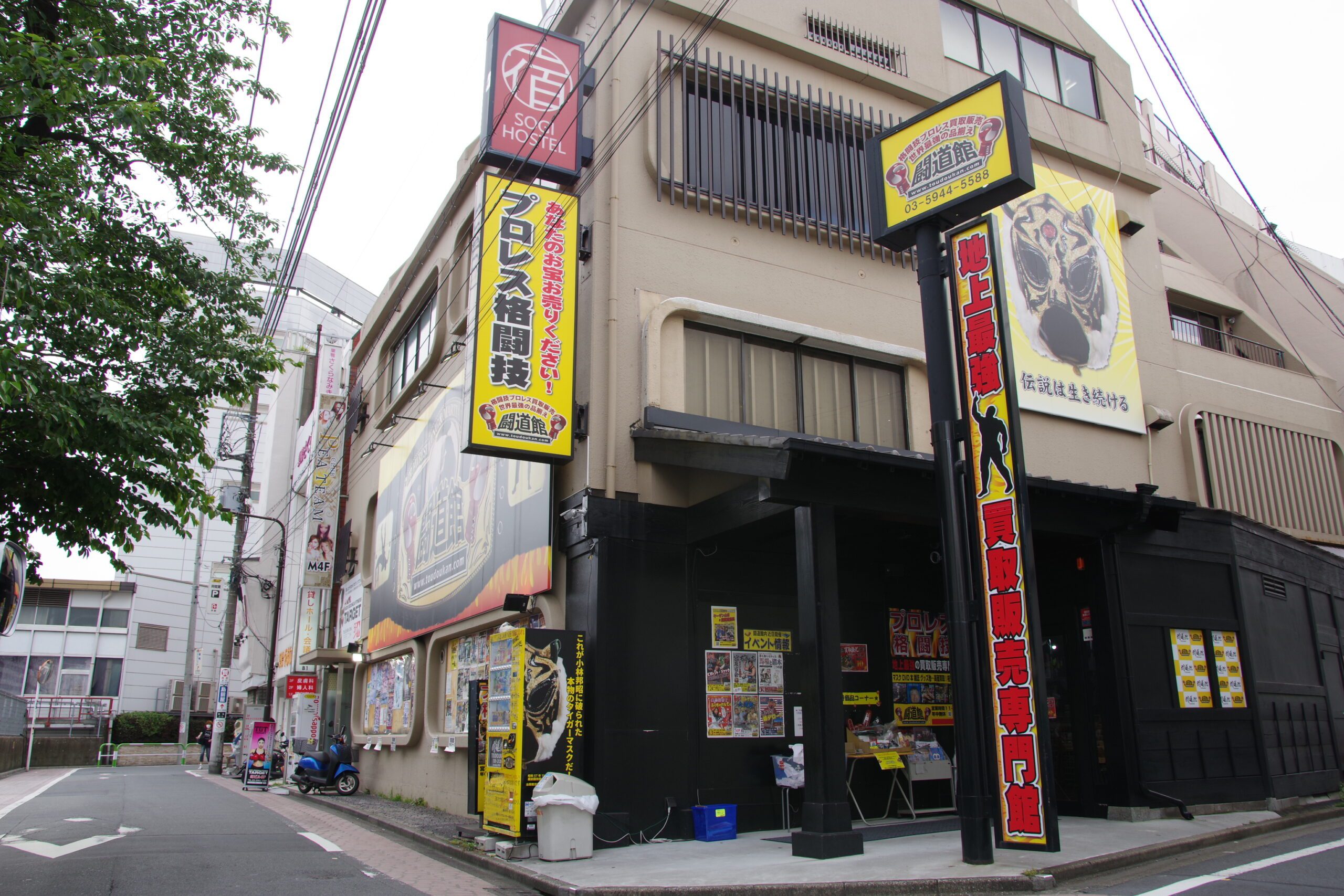 Inside, bright white spotlights shine upon a Royal Rumble of wrestling memorabilia. More lucha libre masks made famous by Mexican wrestlers hang off shelves, while mint-condition action figures of classic American wrestlers such as The Rock and Hulk Hogan stand proudly on display alongside glittering championship belts.
Some of the store's specialty items are close to 80 years old, according to Izumi. And these vintage collectibles leave him in awe to this day.
"When I look at old commemorative items with historic value, there is a sense of wonderment that they exist," he said.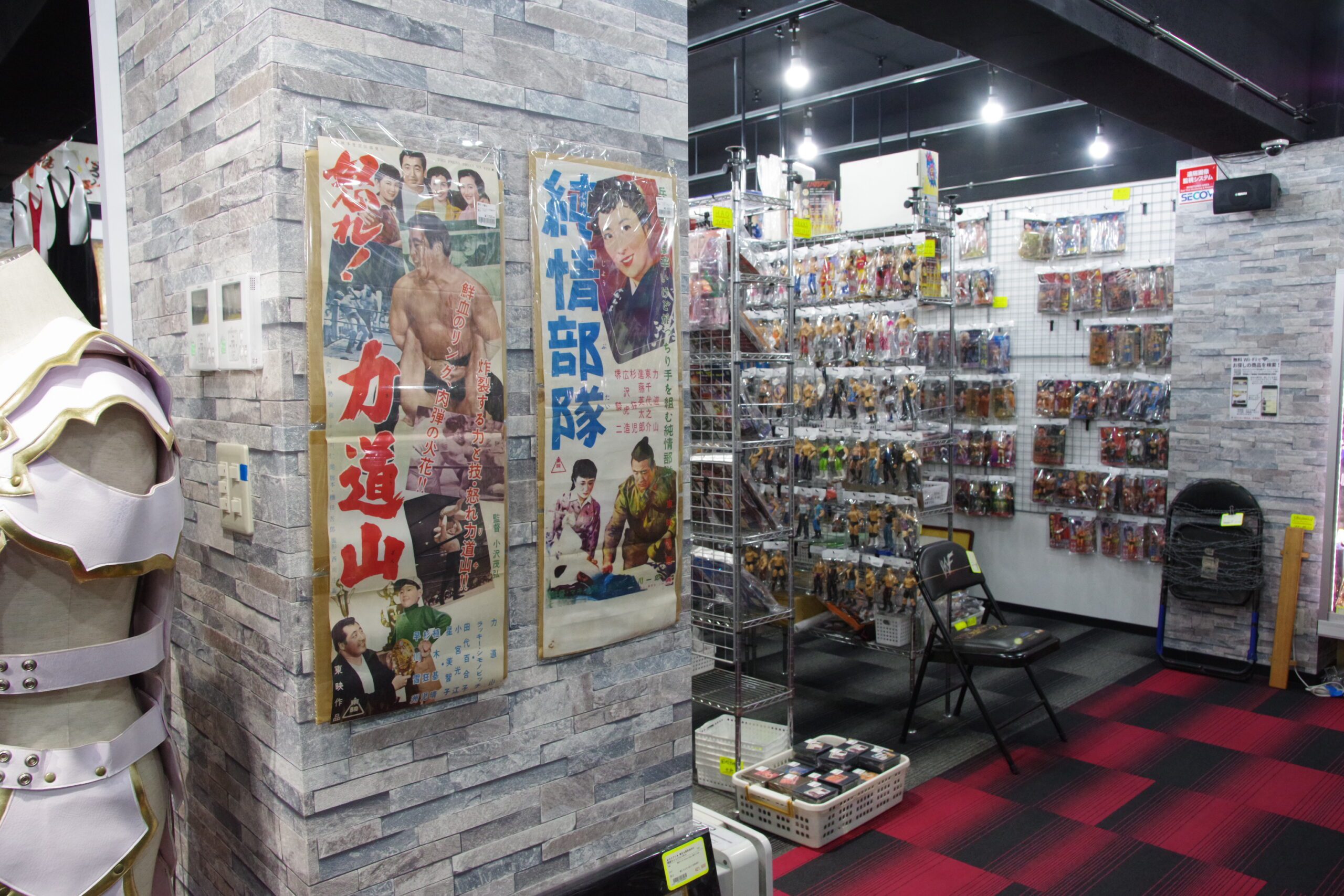 "The amount of passion that pro-wrestling fans put into each item of merchandise cannot be overlooked," Izumi observed. "Fans collect items with special meaning to them, and sellers come to sell their carefully stored items as if they are entrusting them to the next generation."
Propelled by coverage on platforms like YouTube, where professional wrestlers have documented their store visits, Toudoukan has increasingly garnered worldwide attention. While most of its orders these days are headed for the U.S., it was fans in European countries like Italy, France, and the United Kingdom who placed the earliest orders for the store's specialty merchandise.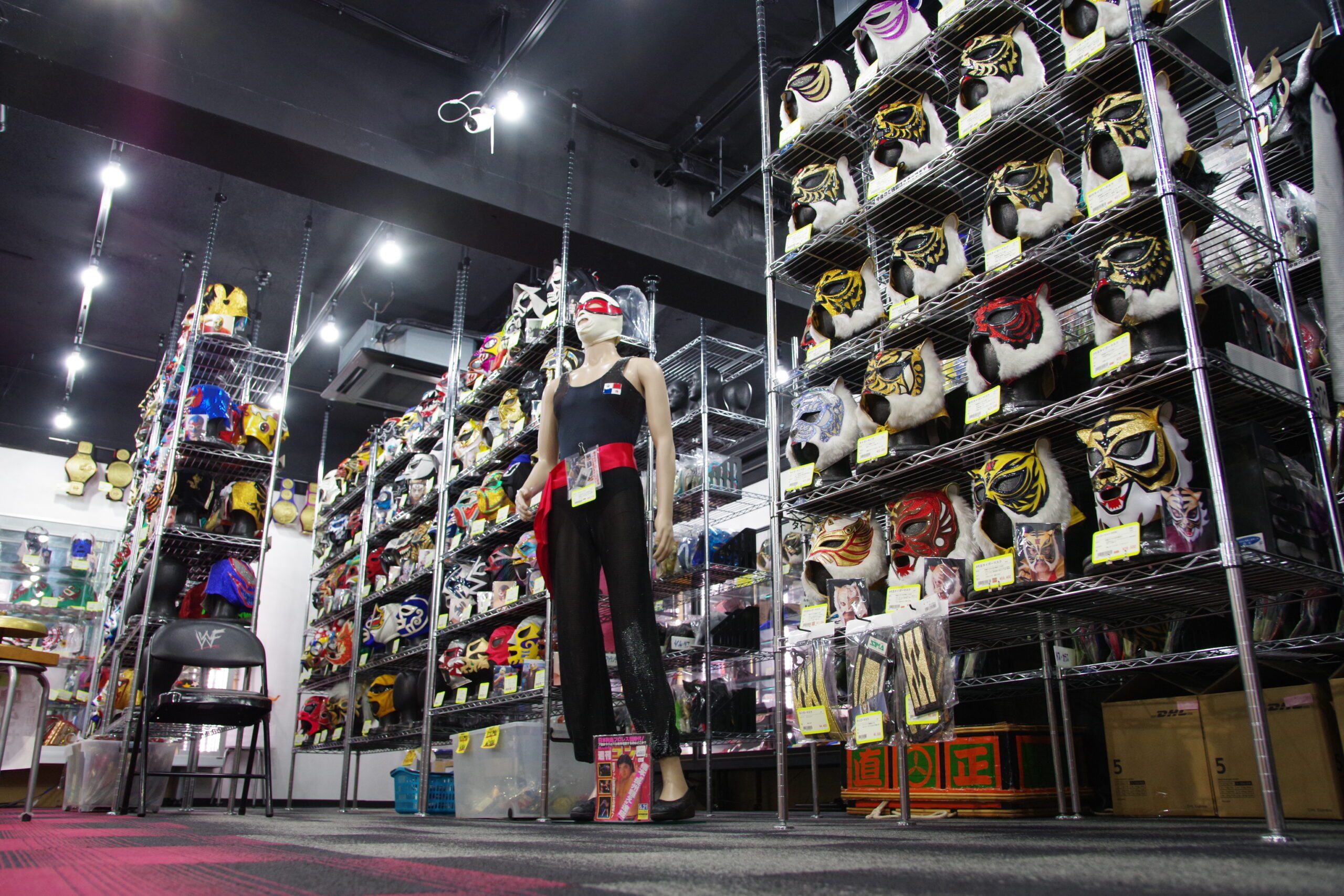 As he felt the fervor of fans around the world, Izumi realized that their love for Pro-wrestling was "more than words can describe".
"Through mail order, I've always been able to connect with fans overseas," said Izumi, whose online business has nearly doubled throughout the pandemic period. "Now, even in difficult situations like the Covid-19 pandemic, I know I can still maintain my bond with them."
"I hope that fans in distant countries such as Australia, England, and Mexico, where orders have been increasing in recent years, will feel free to order from us (with the knowledge) that they will receive their orders in just a few days," Izumi said.
And while e-commerce will continue to be his go-to move for now, the business owner hopes that Toudoukan's online customers will one day visit the store in person, and that fans will "continue to value real stores as an important place to support the pro-wrestling culture."