MORE FROM THIS COLLECTION

Changing tides: The Australian fashion brand taking global strides
For Richard Jarman, the pandemic's halt to international travel presented an unexpected opportunity to review the sustainability strategy of his resort wear brand, COMMAS.
For Richard Jarman, the pandemic's halt to international travel presented an unexpected opportunity to review the sustainability strategy of his resort wear brand, COMMAS.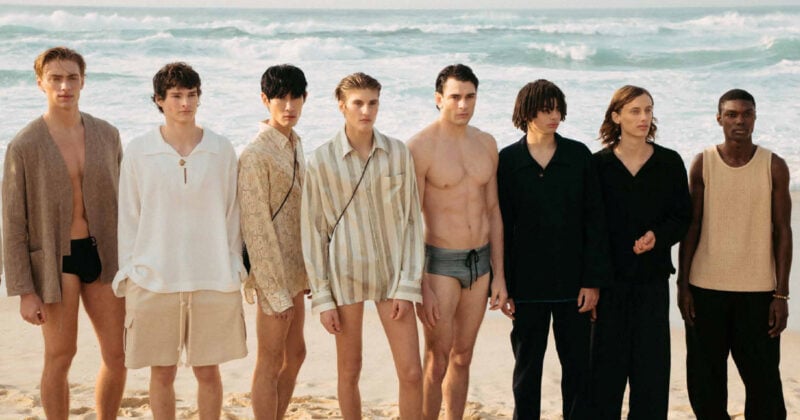 It's sunrise on the first day of winter in Sydney, Australia. The city's fashion industry figures have gathered at Tamarama Beach on day two of Afterpay Australian Fashion Week (AAFW), one of the first global fashion weeks to return to in-person shows since the pandemic began.
Above the serene setting, Richard and Emma Jarman have been busy since 2 am coordinating the final touches for their AAFW runway debut.
The crowd takes their seats and it's time for the show to commence. Descending the stairs to the beach, the models begin to walk one-by-one along the water's edge.
Following the show, we sat down with Richard, the Founder and Creative Director of COMMAS, to discuss what it takes to mindfully build an international business and produce an outdoor runway show.
What's the origin story behind COMMAS?
Jarman: It all started in 2016 with the concept to create the perfect pair of swim shorts, and from there fully developed into this resort wardrobe. At the time I was studying economics and working full time and wanted a complete change from it all to explore either architecture or fashion.
For me, the perfect pair of swim shorts didn't exist. I would always find myself wearing something that was so disconnected from my style. Often guys end up in these floral and fluro print swim shorts which might not necessarily cohesively fit with their everyday wardrobe — I wanted to offer something different.
View this post on Instagram
At what point did you realise the brand was gaining traction internationally?
Jarman: We got thrown into the deep end straightaway. Early on we were invited to show at Pitti Uomo in Florence, Italy. Emma, my wife, and I got over there in 2017 to set up our showroom, kind of having no idea what we were doing. We were there with some of the biggest stores in the world, not even knowing who they were.
Through Pitti Uomo we were then picked up by MatchesFashion and they held our hands through the start so we could learn really quickly about the industry. A few weeks after we'd launched with MatchesFashion, Emma and I were sitting on the beach having this little picnic for Valentine's Day when I got a call from one of the buyers — we freaked out thinking that something had gone wrong.
Thankfully they told us everything was selling really well and they wanted to reorder product as fast as possible. Today, most of our customers are based in Europe and the Middle East.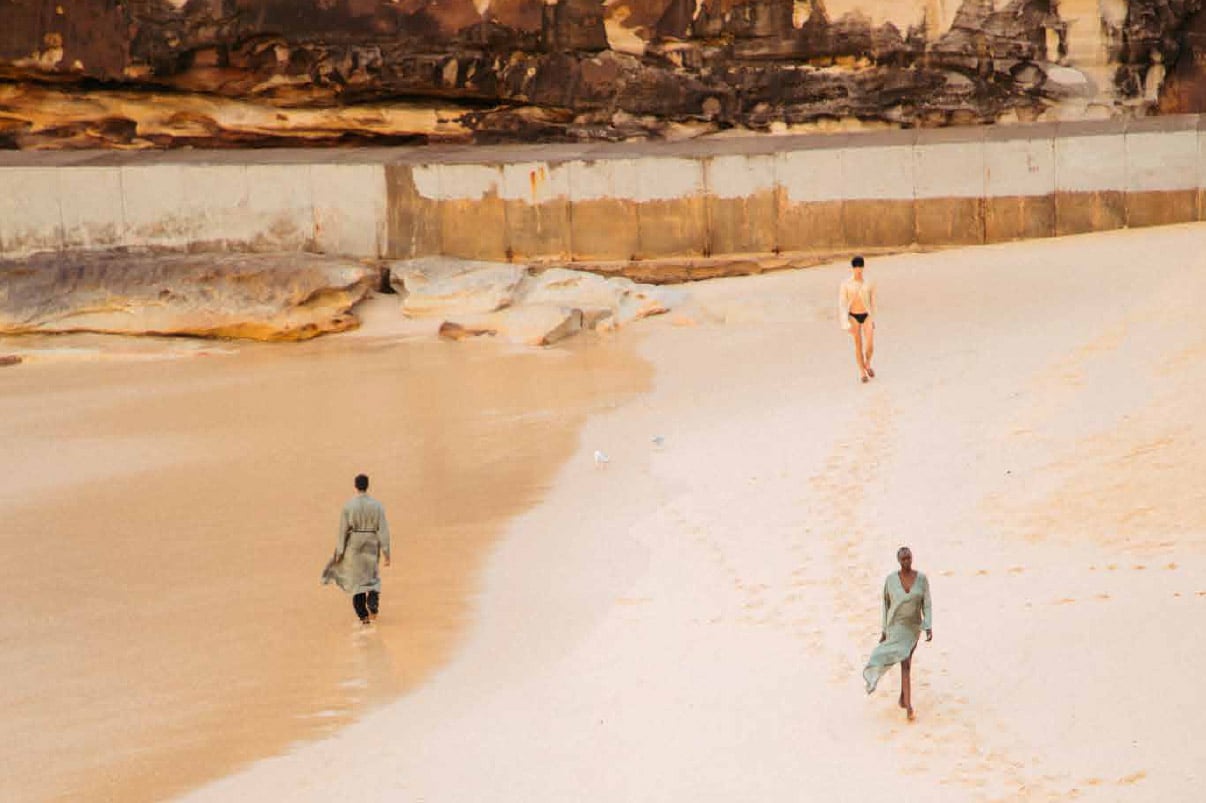 So what was involved in producing not only your first runway show at Afterpay Australian Fashion Week, but also a show on the beach and at sunrise?
Jarman: It's been months and months of work putting this Spring/Summer 2022 collection together. We usually show about a month later in line with Paris Menswear Week, so even shifting our timeline ahead four weeks this year was so critical.
With a runway show, everything from the product to the seating needs to be perfect. You literally can't hide anything, there's no retouching — it's all there to the naked eye for everyone to witness. As we chose Tamarama Beach as our set, we were really vulnerable to the elements and completely subject to that first day of winter. We were lucky to have a beautiful natural backdrop, and so many people and partners involved to help bring this together.
As we were able to do some of the first in-person fashion events since the pandemic, the world really turned their eyes to AAFW. In the 48 hours surrounding the show, we saw the pieces fall into place and the global presence of AAFW really crystallized, with our sales increasing not only in Australia, but literally from all over the world and the U.S. in particular.
View this post on Instagram
What role does sustainability play in the design process for COMMAS?
Jarman: The brand is so inspired by the natural world, so we started with sustainability in mind from day one. There's a couple of different aspects of the design process where we focus on this.
Firstly, the silhouettes we use. We want to make something really classic enough to stand the test of time. It's not this item that you buy for a season and after the season is over it's gone to the back of your wardrobe never to make an appearance again. Secondly, it's also having the fabrics that can last. Unless you're making a quality product, people can't keep it if it's not going to be able to withstand continual use. We offer a five-year repair warranty for all original swimwear pieces, with the aim to help keep textiles out of landfill.
We are also lucky to have access to these innovative family-owned fabric mills overseas who are at the cutting edge of textile innovation. Most of our fabrics are sourced from Italy and Japan, and our swimwear is made from recycled polyamide.
Our product is made ethically here in Sydney by an amazing community of local Australian makers. As I'm in the factory each week it's easy to ensure that everything is being conducted according to the right processes.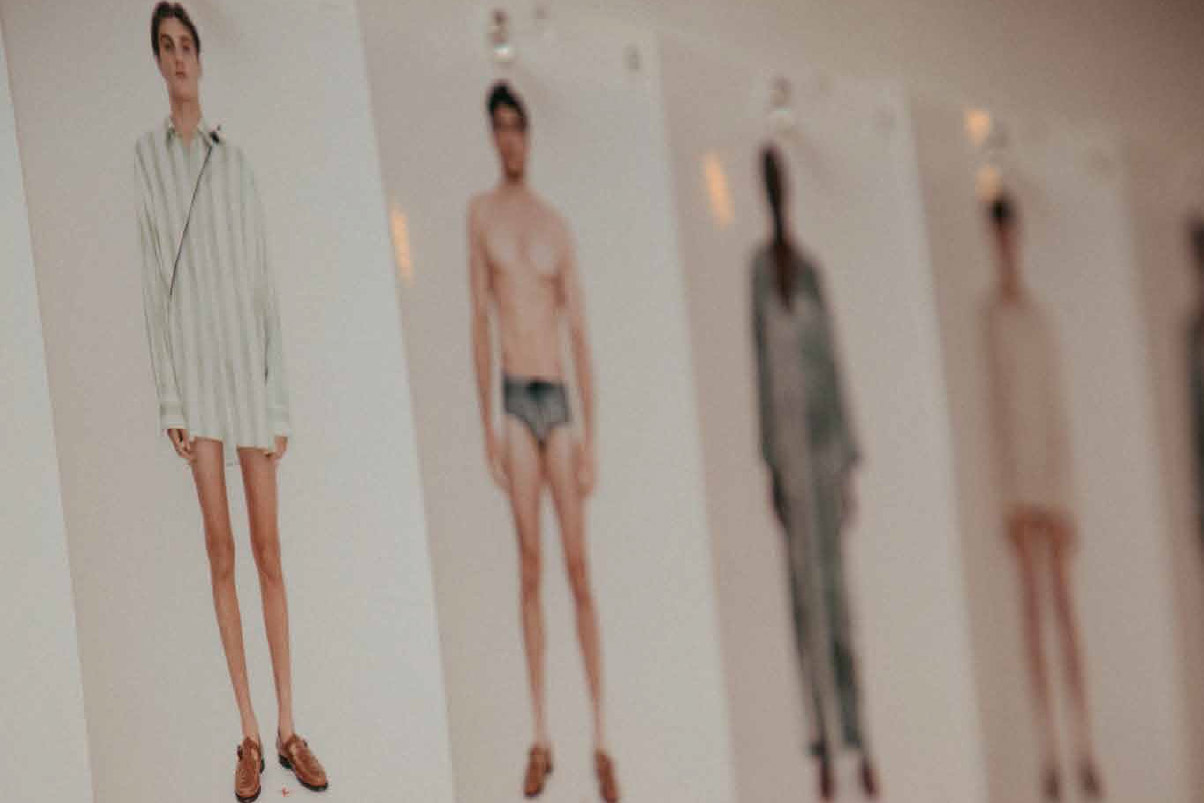 During the pandemic, how did you continue working to this sustainable ethos?
Jarman: We did a full overhaul of the business. With no travel planned, I had the time to sit down and analyze absolutely everything to work out where we could do better.
For me, GoGreen carbon offsetting was really the answer. As we operate an international business from Sydney, logistics is such a significant part of our supply chain. If we could have the ability to go carbon neutral for our international deliveries with DHL Express, we were going to do that.
As a business, there are so many decisions in that space of sustainability that you can make and it can be overwhelming. I think the more companies you can partner with who are doing the right thing like DHL Express, the better. It makes it so much easier and takes your business in leaps and bounds in the right direction.
How does the brand utilize international express delivery services?
Jarman: To have a viable business your global supply chain has to be as tight as possible and you have to be regularly reviewing it.
As a fashion brand, at times you may encounter issues at some point in your supply chain — even key fabrics for this latest collection only arrived the week of Fashion Week due pandemic-related delays in Europe.
With express delivery, knowing that our goods will make it from the other side of the world to Sydney safely in a matter of days — and often arrive even before the estimated delivery date — is unbelievable. So having express delivery on hand gives us the reassurance that we can overcome supply chain issues and get back on track with our fashion season schedule.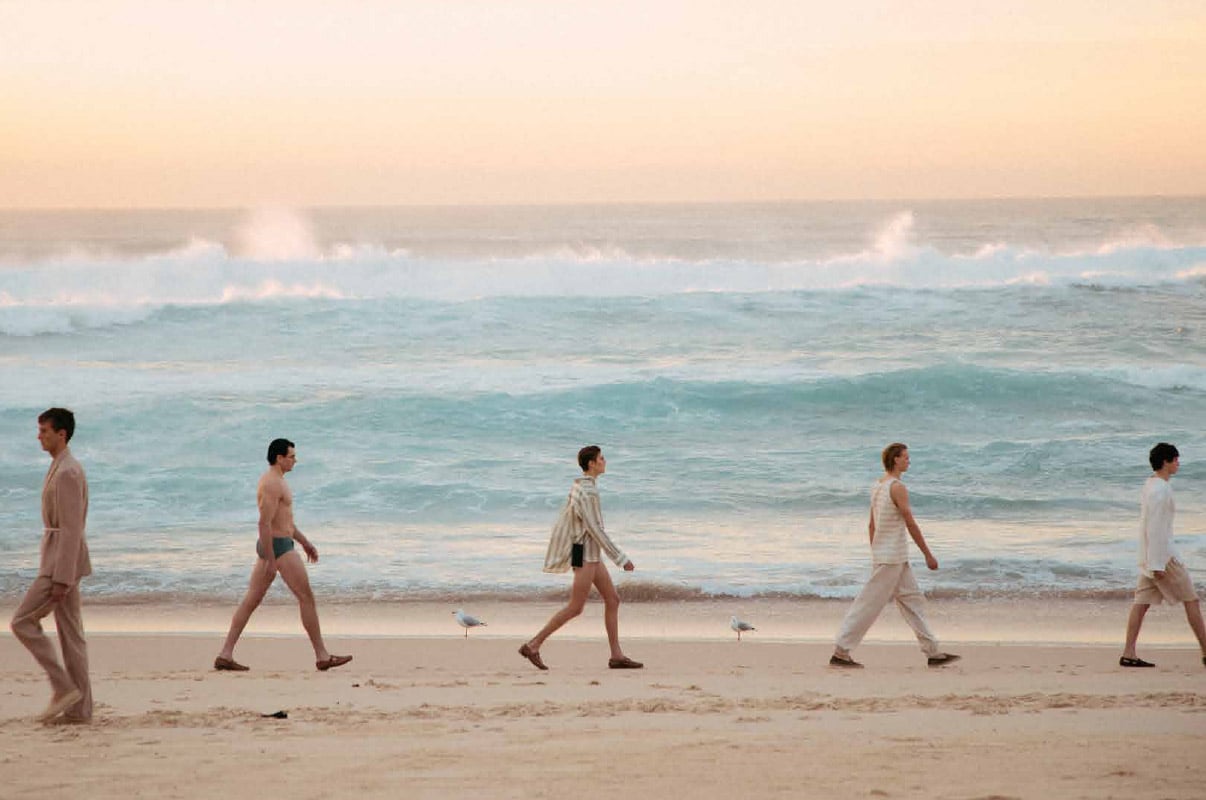 Being quite far geographically from your customers must present a few challenges for you — how do you engage and connect with them?
Jarman: Social media has enabled us to connect and receive direct feedback from our customers. We often have people express over Instagram direct message how surprised they are that something so sustainable can be equally as luxurious. Getting that feedback is amazing for us because it just means that what we are doing is the right thing. On the wholesale side, we continue to build a portfolio of the right partners who have a clear message and direction, and are going to communicate our brand properly.
AAFW has been an opportunity for us to showcase the beauty of this country with our followers overseas, while also further connecting with the local market in Australia.
Where do you see the fashion industry heading in the months ahead?
Jarman: I think it's just a start with sustainability. In the last 18 months, it has really come under the microscope. People looked at who was claiming to be sustainable and who was actually doing the right thing.
The more sustainability becomes part of the conversation, the more we'll see the industry shift to integrating environmental solutions into the products and services on offer, as people come to play their part.
We do feel a real responsibility for the natural world we've been entrusted with and we hope future generations get to experience the Australia we do today. Thankfully, people care about what we are creating and the processes we are using to make it.
DHL was a sponsor of COMMAS' Spring/Summer 2022 show and Official Logistics Partner of Afterpay Australian Fashion Week 2021. This article first appeared here and was republished with permission.