MORE FROM THIS COLLECTION

China casts a pall over air cargo capacity
Flight cancellations due to Covid-19 outbreaks across various Chinese airports will further impact operations in 2022.
Flight cancellations due to Covid-19 outbreaks across various Chinese airports will further impact operations in 2022.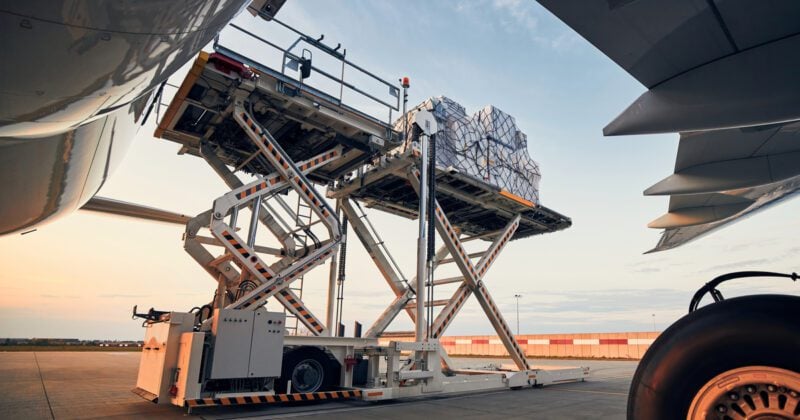 China's strict Covid-19 quarantine and lockdown policies are casting a cloud of uncertainty over global air freight markets in early 2022.
Ports, airports and trucking operations across the country were subject to drastic local shutdowns throughout January as Beijing, which has one eye on the smooth running of the Winter Olympic Games in early February, took stringent steps to prevent the spread of the Omicron Covid-19 variant.
Last minute flight cancellations by Chinese authorities added to supply chain uncertainty, hitting intercontinental bellyhold capacity and prompting the U.S. to take retaliatory action.
With many airports struggling to keep cargo flowing due to personnel travel and quarantine rules, pilot quarantine rules have further limited freighter operations.
As the January DHL Air Freight Market Update notes, outbreaks had a huge impact on Cathay's freighter operations out of Hong Kong. From the start of January, Chengdu, Chongqing, Guangzhou and Shanghai airports saw passenger and freighter capacity cuts of 50 percent, 50 percent, 25 percent and 48 percent, respectively.
Kelvin Leung, CEO, DHL Global Forwarding Asia Pacific, said DHL was monitoring the situation and working closely with customers to determine the best course of action for any air freight shipments affected.
"We are seeing intermittent, regional disruptions in China due to Covid-19 and when that happens, we are sourcing alternative capacity from across our broad range of partner carriers," he said. "We are also running additional charter flights on the transpacific route. And we are trucking some Hong Kong cargo to alternative airports due to pilot quarantines at Hong Kong International Airport."
The timing of the outbreak has been particularly poor for exporters. Workers in China traditionally take far longer breaks than the Chinese New Year holiday, which this year falls on the first week of February.
To compensate for the prolonged slowdown in OEM output, shippers usually have a bumper month, with a sharp spike in air cargo demand as goods are shipped out of China in the weeks leading up to the holiday.
This year, however, there was no spike, and average prices to Europe and North America actually softened in mid-January, albeit from bullishly high levels, according to TAC Index.
Analysts suggested the dip was an anomaly and rates would recover at the end of January once more cargo reached hubs and more personnel and services came back online. This proved the case later in January, at least on services from Asia to Europe, when rates rallied.
However, the blip was reflected to some extent in the latest findings of the DHL Hong Kong Air Trade Leading Index (DTI), which softened in Q1 2022 to 45.5 points from 49.0 in Q4 2021, even though local air traders reported a much better outlook on Chinese New Year-related orders.
Edmond Lai, Chief Digital Officer of the Hong Kong Productivity Council (HKPC) which conducted the research, said the resurgence of Covid-19 globally, allied with high fuel costs and continued supply chain disruption to transportation networks, had resulted in all indices falling slightly in Q1 2022, "indicating that air traders have become more cautious towards the business environment this year".
With the Beijing Olympics taking place in early February, it is unlikely China will abandon its Covid-19 strategy any time soon. Indeed, short-term lockdowns with little notice in China could threaten the efficiency of "already stressed" global supply chains throughout the year, according to John Ferguson, practice lead for globalization, trade and finance for think tank Economist Impact.
"China's zero-Covid-19 strategy is key as further outbreaks will result in more closures or lockdowns in key areas," he told CNBC.
"Given that China has the Winter Olympics coming up, as well as important political events later in the year, it is unlikely that China will abandon its Covid-19 strategy in 2022."
As the January DHL Air Freight Market Update has noted, the disruption and loss of bellyhold and freighter capacity in China comes at a critical period for global trade, when the "lack of cargo capacity still remains a key obstacle" in the face of rising demand.
Overall schedule capacity was 17 percent lower in December 2021 compared to December 2019, the only meaningful comparison. "Any improvement seen versus 2020 is due to that year's very low base," added the Update.
The message for the months ahead: anticipate demand as far ahead as possible, and laser-focus on inventory. "With more flight cancellations and regulation changes due to the surge in Omicron cases, it is essential for businesses to act fast and in advance to meet the demand, while ensuring that inventory and supply are managed well," said Thomas Mack, Global Head of Air Freight, DHL Global Forwarding.
"While freighter capacity is expected to grow, it will remain restricted amidst strong demand, thus rates will most likely remain high in 2022."