MORE FROM THIS COLLECTION

Positive signals for air freight capacity
A relaxation of Covid-19 restrictions leads to more air travel, but China remains a concern.
A relaxation of Covid-19 restrictions leads to more air travel, but China remains a concern.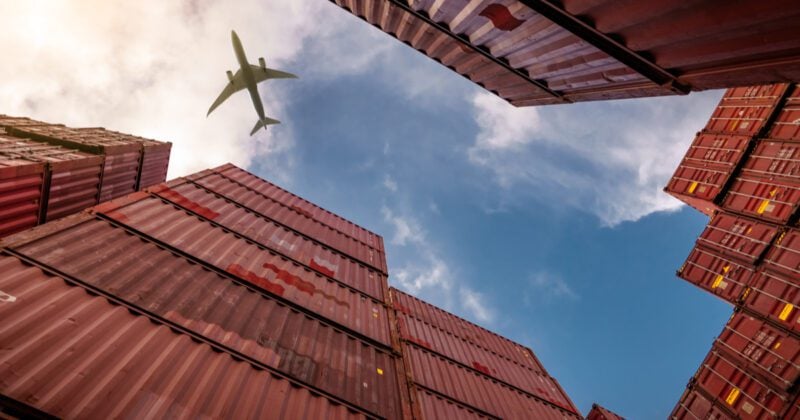 Bellyhold capacity is finally beginning to show potential signs of improvement as more countries relax travel restrictions amid the weaker Covid-19 Omicron variant.
And while China's strict lockdowns remain an obstacle to any broader recovery, there are hopes that restrictions may ease now in the coming months.
High vaccination rates, the end of winter and the less severe nature of the Omicron variant have seen the E.U. and U.K. relax rules, according to DHL's Air Freight State of the Industry. The UAE has also lifted a ban on passenger travel and is likely to restore flights.
But China's severe zero-Covid policy – forcing local lockdowns that dislocate transport and airport networks – is continuing to disrupt air cargo markets and global manufacturing.
"China's Covid-19 policies do add to the risk in terms of manufacturing output and overall capacity of the air cargo logistics pipeline," said Kelvin Leung, CEO, DHL Global Forwarding Asia Pacific.
"We are constantly monitoring outbreaks and their impact on production and logistics. And we are hopeful we'll see some relaxation of those policies in the coming months," adds Leung.
Capacity for recovery
Elsewhere, the signs are largely positive. Across the world, IATA recorded an 11-percentage point increase in international tickets sold between late January 2022 and early February 2022, as more passenger services returned to the skies.
Tracking seven day moving averages, IATA reported on 25 January that the number of air tickets sold was 38 percent of those during the same period in 2019. However, around 8 February 2022, the number of tickets sold was 49 percent of the amount sold during the same period in 2019.
IATA notes that the 11-percentage point improvement between the January and February periods is the fastest such increase for any two-week period since the crisis began. This is due in part to a spate of border restrictions being relaxed around the world.
"With these factors in play, and a general relaxation of Covid-19 restrictions around the world, we are expecting a recovery in bellyhold capacity in the near future," said Thomas Mack, Global Head of Air Freight, DHL Global Forwarding.
Cancellations and a slow return to work
Obstacles, however, remain. In China, authorities continue to execute strict anti-pandemic measures, resulting in lower productivity in cargo handling and processing at key airport hubs.
China Cargo and China Southern airlines cancelled 31 flights into the U.S. until mid-February, which were mostly scheduled to carry Covid-19 test kits on charter flights. In Hong Kong, Cathay Pacific cancelled 80 percent of its freighter capacity into the U.S. and the South West Pacific until end of March 2022 due to new quarantine requirements.
Covid-19 outbreaks and lockdowns also continue to blight China's internal logistics and manufacturing output. On 17 February 2022, analyst firm Nomura noted there were five major Covid-19 clusters. This includes manufacturing centers such as Shenzhen and Suzhou, where tech companies were reported to have shut down factories as part of the containment process.
Nomura also found that for this year, only 58 percent of workers had returned to work by 17 February after the Lunar New Year holidays. This is 4.4 percentage points lower than in 2019.
More broadly, while the momentum towards normalizing traffic is growing, IATA said 13 of the top 50 travel markets still did not provide easy access to all vaccinated travelers, including major economies such as China, Japan, Russia, Indonesia, and Italy.
Breathing space
On the other hand, the brief slowdown in cargo demand after the Lunar New Year has allowed businesses to catch up and be more prepared to balance their inventory to sales ratio.
This has helped to reduce some of the load, but with cargo continuing to convert from ocean to air freight, and e-commerce demand continuing to grow, capacity will remain tight for a while.
The nascent recovery in capacity still lags behind ongoing strong demand. Airports across the E.U. are also experiencing labor shortages, affecting warehouse activities and leading to delays in operations that will further affect transit times.
This month, and next, will see some more positive signs. Australia and New Zealand are opening up international borders and allowing domestic travel for those who are vaccinated from 21 February 2022.
A number of carriers, including Emirates, British Airways, Etihad and Auckland-based Go Air Land Sea Logistics, are restarting flights, which will add to overall freight capacity. Air New Zealand also plans to relaunch 24 international routes in March 2022.
"With these positive market signals, we are hoping to see further improvements in the second half of 2022," said Leung.
Ongoing challenges beyond border restrictions
In the face of this, businesses should be cautiously optimistic, and should always bear in mind that the situation is always evolving as the ongoing labor shortage in major airports is still being resolved.
"It is imperative that businesses match their inventory, and demand, as far ahead as possible with the available capacity, even as we are seeing some signs of recovery," said Mack.