Temper expectations of quick recovery after end of China lockdowns
Freight rates are expected to normalize in 2023, but unlikely to return to pre-pandemic levels.
Freight rates are expected to normalize in 2023, but unlikely to return to pre-pandemic levels.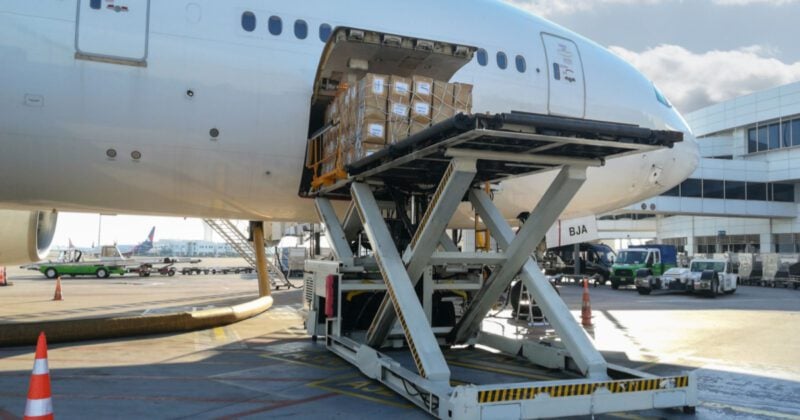 The relaxation of most Covid-19 restrictions in Shanghai and many other cities in China during June failed to significantly boost export freight volumes. The anticipated surge of cargo backlogs largely failed to materialize almost immediately after strict lockdowns were lifted.
Even as jet fuel prices remain at highly elevated levels, air freight rates from Shanghai to both Europe and the U.S. edged down throughout June, although they remain far higher than a year earlier.
Aside from weaker than expected exports out of China, another factor explaining weaker rates ex-Asia is that global capacity is gradually creeping upwards. Capacity in June was just 12 percent lower than in June 2019, according to the June DHL Air Freight Market Update.
In Asia, notes the Update, Cathay Pacific has returned to a full freighter schedule into key destinations. Meanwhile, carriers have resumed services from Shanghai and more origins have re-opened with less Covid-19 restrictions.
There is also now some optimism that AirBridgeCargo's freighter fleet might return to the skies which would further increase the options available to shippers.
A combination of the northern hemisphere summer and removal of Covid-19 travel restrictions around the world have also prompted a sizeable increase in demand for seasonal passenger services. This has added more bellyhold capacity to the global mix as carriers bolster summer schedules.
Aviation's hangover
However, the uptick in passenger demand has also unveiled a hangover effect faced by many airlines and airports after two years of lockdowns. Having reduced workforces during the lean years, labor shortages are stymying passenger services, with hundreds of daily flight cancellations in Europe and the U.S. common during June.
Labor shortages are also hampering the free movement of cargo from China into Hong Kong, reports the June DHL Air Freight Market Update.
"There remains inefficiencies in air cargo supply chains linked to labor shortages in multiple jurisdictions," said Kelvin Leung, CEO, DHL Global Forwarding Asia Pacific. "With Shanghai's Pudong airport still under a closed-loop arrangement, coupled with the challenges for cross-provincial trucking, the logistics landscape is not normalized yet."
It should be noted that most carriers have suffered substantial losses over the last two years due to the pandemic, leading to various labor cuts to stay afloat. As carriers now enter a recovery stage, there is a struggle to employ enough people, and also provide security clearance for new employees in time for the summer season.
"We expect many of these blockages to be cleared as the aviation sector returns to a normal footing, and this journey will take a good number of weeks," added Leung.
Economic headwinds
On the economic front, there are increasingly worrying indicators, as seen in Chinese manufacturing orders which are reportedly down by as much as 20 to 30 percent.
The World Bank now expects China's real GDP growth to slow down sharply this year, not least due to "prolonged economic disruption" due to Covid-19 lockdowns. It expects growth this year of 4.3 percent in 2022, 0.8 percent lower than projected in its December outlook and significantly short of the government's growth GDP forecast of 5.5 percent for 2022.
Rampant inflation is also hitting the growth prospects of key import markets in the U.S. and Europe, resulting in higher product prices and borrowing costs. The U.S. Federal Reserve chair Jay Powell pointed to the "possibility" of a recession, while fears of a major downturn are also growing in Europe.
However, Willie Walsh, Director General  of the International Air Transport Association (IATA), struck a relatively positive note in June despite reporting that air cargo demand fell by 11.2 percent year-on-year in April.
"The combination of the war in Ukraine and Covid-19 lockdowns in China have pushed up energy costs, intensified supply chain disruptions, and fed inflation," he said. "The operating environment is challenging for all businesses, including air cargo. But with China easing lockdown restrictions, there is cause for some optimism and the supply/demand imbalance is keeping yields high."
Demand contraction
The latest May data from CLIVE Data services suggested the demand contraction is continuing. It reported that general air cargo market volumes fell 8 percent year-on-year in May as the aviation industry's stuttering recovery was "compounded again by macroeconomic events which show no sign of abating".
CLIVE reported that air cargo market performance in May was impacted by "the continuing war in Ukraine, the 'cost of living crisis' causing consumers to watch their spend more carefully, stock market declines, higher interest rates, Covid-19 restrictions in China, and more warnings of global recession".
Niall van de Wouw, founder of CLIVE, said: "We sense an anticipation of a slower summer market, followed by hope for growth in Q3 as is traditionally the case, but the market does not look great right now. There are more clouds on the horizon than there were two months ago."
One cause for optimism for air cargo volumes is ongoing labor negotiations at the U.S. west coast ports which could further disrupt trans-Pacific supply chains. Van de Wouw describes dockworker negotiations as "another example of an external event that has nothing to do with airfreight that could still have a profound impact on the market".
Where next for rates?
"There are signs of freight rates softening in the EURO-ASPA trade lanes, and rates are expected to ease by 2023. Rates, however, are unlikely to return to pre-pandemic days, as demand will continue to grow in the coming months," noted Leung. He also adds that additional factors, such as the "weakening consumer sentiment, especially in Europe, and the ongoing port union negotiations in the U.S.", have contributed to the uncertainty.
"Pricing will normalize, especially as we think about the continued recovery of international belly capacity and a robust long-term order pipeline for freighters," said Bruce Chan, Director & Senior Analyst, Global Logistics & Future Mobility Equity Research at Stifel, in a report for the Baltic Exchange.
"However," added Chan, "the timeline will likely be protracted and shippers are well-advised, in our view, to manage toward resiliency versus freight spend efficiency, at least for now."