MORE FROM THIS COLLECTION

Dual disruptions put a damper on air freight movement
More uncertainties abound due to war in Ukraine and lockdowns in China.
More uncertainties abound due to war in Ukraine and lockdowns in China.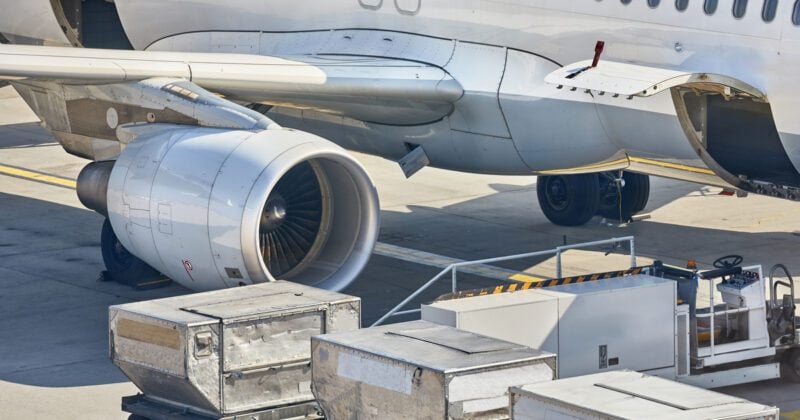 Global air cargo is currently dominated by two major disruptions – one to the supply of capacity and the other to demand, or at least to the availability of cargo.
Firstly, Russia's invasion of Ukraine has resulted in air space restrictions and closures that have prompted a number of carriers to pull out of services to Asia due to the increased cost. A wave of sanctions has also effectively removed the Russian freighter fleet as an option on most trade lanes. The cumulative effect has been to reduce global freight capacity.
The second market disruption is, of course, ongoing Covid-19 lockdowns in China. This has affected airport operations, most notably in Shanghai, but also in other parts of the country.  Even where carriers are flying, the closure of trucking services, warehouses and factories is preventing cargo from being presented for loading. "The rise in cases in cities surrounding Shanghai could lead to extended lockdowns into May," notes the April DHL Air Freight Market Update.
The DHL Hong Kong Air Trade Leading Index (DTI) suffered sharp declines in both exports and imports in Q2 "due to the latest Covid-19 pandemic wave in Hong Kong". More than half of local air traders reported delays in shipment and lower shipment volume due to manufacturing disruption during the Omicron outbreak.
"The Shanghai Pudong Airport (PVG) situation is still difficult and the spillover effect to other airports is now getting more apparent," said Kelvin Leung, CEO, DHL Global Forwarding Asia Pacific.
However, underlying demand out of China remains undiminished and many economic indicators, including a global Purchasing Managers' Index (PMI) of above 50, suggest the medium-term outlook is positive.
"We see lockdowns likely continuing in the first half of May but once they are eased – an outcome which increases in likelihood as we approach summer - then factories and export markets will bounce back.
"There are plenty of indications that there is unmet demand at the moment. So backlogs are likely and we suggest customers book space early," said Leung.
Rates remain high even as it softens from low demand
Such has been the loss of export cargo from China that air cargo rates, mirroring ocean spot rates, lost some of their steam in April on East-West trades despite the decline in capacity due to war in Europe.
However, even though rates out of China have fallen substantially since the peak season in late 2021, they remain high and extremely volatile. This is especially so with fuel prices reaching as high as USD 152 per barrel in April 2022, according to the April DHL Air Freight Market Update.
The same update also notes that in February 2022, rates globally were +105 percent higher, or more than double, than the 2019 baseline. This is expected to remain high for the foreseeable future due to rising oil prices, reduced capacity and war surcharges. Moreover, transit times are expected to get longer as re-routings due to war in Europe further impact service schedules.
"Other market factors such as the labor shortage across major airports in Europe are further affecting transit times," added Leung. "In light of these developments, it would be prudent to add more buffer time in movement plans."
More pressure on air freight capacity
Bruce Chan, Director & Senior Analyst, Global Logistics & Future Mobility Equity Research at Stifel, believes armed conflict in Ukraine will continue to put upward pressure on air cargo pricing in the near term by limiting capacity.
"Other events and developments like Covid-19 resurgence may push near-term demand lower temporarily, but ultimately produce volatility as Chinese production and operations snap back," he noted in a report for the Baltic Exchange.
"Further outbreaks in major consumption geographies could also swing pricing and capacity further."
Chan said that while events of the past few years suggested it was wise to consider as many angles as possible, he argued it was important to remember that, despite micro swings in the market, a cataclysmic world event – Covid-19 – had created the current market situation and it may require an equally sharp shift in demand to push the market back to what it was pre-pandemic.
"We can talk about sequential, month-over-month, week-over-week, or year-over-year changes in the data," he added. "But on a multi-year scale, current pricing is still multiples of pre-pandemic levels: 2.5× higher on Shanghai to Europe, 2.7× higher on Shanghai to North America, 2× higher on Hong Kong to Europe, and 2.3× higher on Hong Kong to North America.
"With no quick fix on the supply side, we believe we will need to see an equally cataclysmic shift in demand to the downside to see a rapid return to prior levels," said Chan.