Air cargo sector hoping for 'Sweet November' recovery
Mixed signal and opinions, however, are splitting views on how the market will move.
Mixed signal and opinions, however, are splitting views on how the market will move.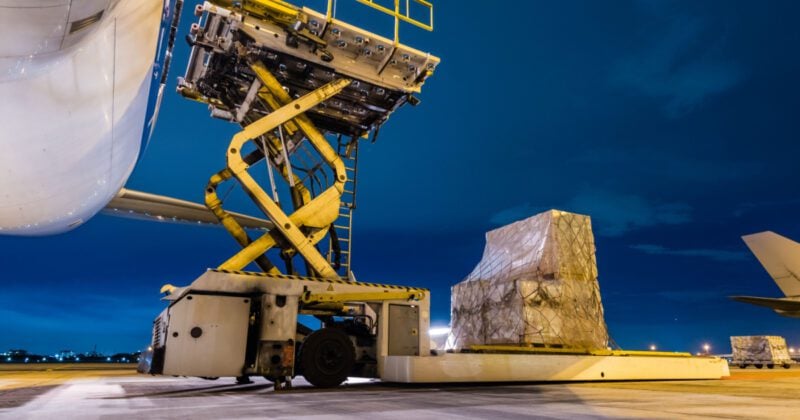 What is next for air cargo markets? To put it in musical terms, the market is aiming for a 'Sweet November', as SZA once sang, rather than a gloomy 'November Rain'.
Commentators, analysts, and operators, however, are still divided on whether the air freight sector's glass is half-full or half-empty.
The optimists see an economic upturn around the corner and point to strong consumer spending and signals of global economic expansion as they confidently predict a traditional fourth quarter peak season.
The pessimists look at the weakness of China's post-lockdown 'bounce', forecasts of a U.S. recession and excess uplift capacity. They believe the sky is falling.
As ever with extremes, reality will probably end up lodged somewhere between. "We remain confident that Asian demand will pick up later in the year and that any dips in the U.S. and Europe will be shallow," said Kelvin Leung, CEO, DHL Global Forwarding Asia Pacific. "But there is no doubt that there are mixed signals in the market right now."
The optimists' take on the half-full glass
Those with a positive take on the rest of 2023, such as Brandon Fried, executive director of the Airforwarders Association, believe rates are currently sagging "artificially" due to carriers adding additional capacity to prepare for the summer passenger surge.
"We're coming down from the lofty volumes seen during the pandemic, which we all know were not sustainable long-term, but we're not crashing, we're normalizing," said Fried. "We need to be bullish in the second half; consumers are still out there spending, and passengers are flying."
Meanwhile, the J.P.Morgan Global Composite Output Index rose to 54.2 in April, when growth of the output and new orders sub-indexes hit their highest levels since December 2021 and March 2022 respectively. Bennett Parrish, Global Economist at J.P.Morgan, noted that global economic activity continued to gather momentum at the start of the second quarter, with manufacturing recovering and last year's "extreme price pressures" starting to fade.
The latest financials from large U.S. retailers also suggested that inventory overhangs have been reduced and restocking could soon boost trade volumes. Meanwhile, shortages of key manufacturing inputs, particularly in the tech sector, continue to create opportunities for critical shipments.
The optimists also point to encouraging consumer confidence indices and spending data, lower jet fuel prices, and the fact that supply chain disruptions are inevitable - and will result in shippers turning to air freight.
A less positive view
The pessimists have their ammunition. They rightly point out that even though various PMIs rose in April, much of this was driven by growth in service sectors as consumers switched spending from goods to services, reversing the trend that drove freight markets during the chaotic pandemic years.
DHL's May Airfreight State of the Industry notes that volumes remain low and global air cargo capacity is 14 percent higher than a year ago. Higher flight frequencies resulting from increased passenger demand have pushed up belly capacity by 22 percent year-on-year, leaving most airlines with "available capacity at hand".
With ample capacity in place, the concern stems from soft export levels. Financial analyst firm Nomura's leading index of Asia ex-Japan's aggregate exports (NELI)is pegged at 80.3 for June 2023. Nomura notes that after increases in April and May, the dip signals a likely modest and bumpy recovery, with the risk of a double dip in the export cycle due to faltering final demand from the US and Europe.
Bruce Chan, director of investment banking firm Stifel, noted to the Baltic Exchange that the base case for 2023 and early 2024 is that any freight recovery will likely be drawn out and muted. This trickles down from the continued goods-to-services rotation and pressure from inflation – especially food and energy – on consumer discretionary spend.
All of which means the outlook is a lukewarm air freight recovery later this year.
Taking a balanced approach
A fourth quarter peak for air cargo remained a possibility but was by no means certain. "If you listen to their earnings calls, you'll hear shippers pushing back on expectations of a big inventory replenishment later in the year," said Niall van de Wouw, Chief Airfreight Officer at Xeneta.
But it is crucial for the shippers to remain nimble and be ready for the potential year-end peak. "There are ample opportunities for market recovery, and the air cargo market needs to re-adjust swiftly to navigate the challenging months ahead," added Leung.