Air freight balance between volume and rates continue
The second half of 2023 will likely see a rebound amid a healthy capacity outlook.
The second half of 2023 will likely see a rebound amid a healthy capacity outlook.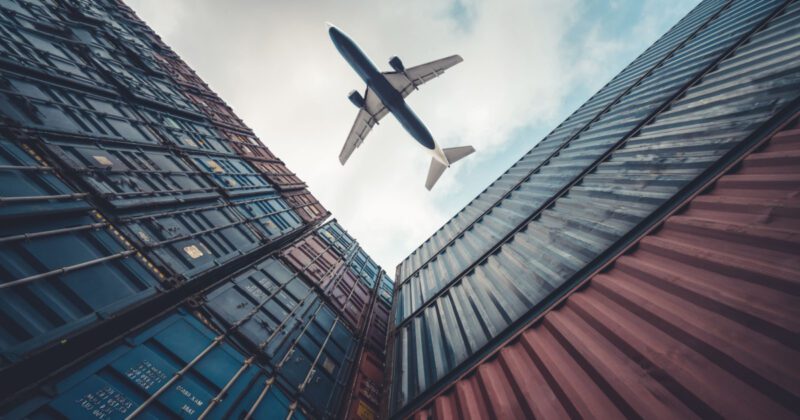 Despite several indicators suggesting that the air cargo market's early 2023 downturn might not be finished just yet, there are signs of encouragement for those hoping for a rebound later this year.
Expectations, however, should be tempered. The latest data from the Association of Asia Pacific Airlines (AAPA) released in late April 2023 also points to weak global demand. The region's carriers recorded a 10.9 percent year-on-year decline in international air cargo demand in March as measured in freight tonne kilometers (FTK).
The AAPA reported that offered freight capacity remained relatively stable, supported by the ongoing restoration of bellyhold capacity on passenger flights. As a result, the average international freight load factor declined by 7.5 percentage points to average 63.2 percent for the month.
Subhas Menon, AAPA Director General, said that air cargo markets had retreated by 13.1 percent over the first quarter, "reflecting weakness in consumer demand amidst general inflationary pressures and rising economic uncertainty".
DHL's April Airfreight State of the Industry reports that low export orders from Asia Pacific contribute to air freight volume decline, while high inflation continues to impact global demand.
"There is no denying that air cargo markets are not as strong as they were," said Kelvin Leung, CEO, DHL Global Forwarding Asia Pacific. "But we are also seeing a growing e-commerce sector that could inject much-needed demand into the market."
Downturn by region
A detailed examination by analysts at WorldACD revealed that worldwide air cargo chargeable weight flown in the first quarter of 2023 dropped -11 percent below that of the equivalent period last year.
The drop-off varied heavily by region. Air cargo volumes originating from Africa and Central and South America increased one percent over the period, while a decline of -18 percent from North America and a -16 percent drop from Asia Pacific were recorded.
Jason Miller, interim chairperson of Michigan State University's Department of Supply Chain Management, said in the latest episode of the Freight Buyers' Club podcast that air freight commodities such as electronics and garments had declined the most this year on the Asia to U.S. route.
Shipments of traditional personal computers fell 29 percent year-on-year in the first quarter ago due to weak demand, excess inventory and worsening macroeconomic conditions, said International Data Corp.
Diverging thoughts on recovery
What happens next is subjected to much debate. Logistics professionals and freight analysts are unsure whether freight patterns have normalized or will improve later this year.
China's official manufacturing PMI disappointed market forecasts as it moved into contractionary territory with a reading of 49.2 in April. Within the manufacturing PMI, the new orders sub-index proved a major drag as it shifted to 48.8 in April from 53.6 in March. Financial analyst firm Nomura noted that the insufficient demand is a major bottleneck for the current recovery, in line with Beijing's assessment at the April Politburo meeting.
Key import markets also showed declining metrics. The eurozone manufacturing sector saw operating conditions worsen at the start of the second quarter. HCOB survey data compiled by S&P Global revealed that production volumes fell for the first time since the beginning of the year.
Real U.S. GDP growth decelerated to 1.1 percent quarter-on-quarter from 2.6 percent in Q4, according to Nomura, with equipment investment declines "reflecting the ongoing industrial recession".
Despite the underlying strength of domestic demand in Q1, Nomura maintains its expectation of a recession starting in Q3 this year, given these upcoming headwinds and slowing momentum in the later portion of Q1.
Optimism for late 2023
There are causes for optimism amid the negativity, however. IATA said February demand, measured in cargo tons flown, was 2.9 percent ahead of 2019.
The latest DHL Hong Kong Air Trade Leading Index (DTI) reported "a promising rebound to the level before the pandemic's fifth wave" across all indices with the Overall Air Trade Index reaching a five-quarter high of 45.6. This follows the Hong Kong government's lifting of all social distancing measures and inbound travel control arrangements.
Both imports and (re-)exports showed significant recovery even though the concerns over China-U.S. tension returned to a high level, with 51 percent of air traders expecting China-US tension to impact their businesses negatively. The report highlighted that all sub-indices uplifted simultaneously, with Sales Volume Index showing the largest increment of 11 points.
DHL's April Airfreight State of the Industry is also optimistic about the second half of the year. It states that major economies will show more resilience against high inflation as the year progresses with a "recovery in volumes expected".
"There is global economic weakness, but this needs context," added Leung. "The situation resembles pre-pandemic norms in many ways. And I think there is ample cause to believe that demand will improve towards the end of the year."