MORE FROM THIS COLLECTION

The future of EVs goes beyond vehicles
Infrastructure, incentives and the right skillsets are vital to long-term adoption.
Infrastructure, incentives and the right skillsets are vital to long-term adoption.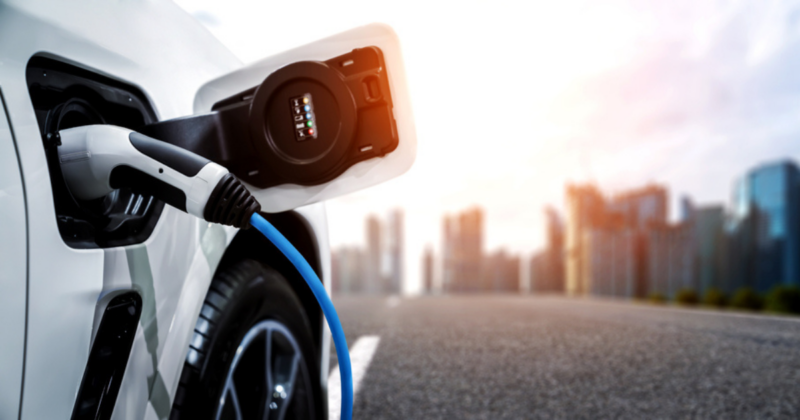 Electric vehicles, or EVs, play a key role in any zero-carbon future. But, while global sales for EVs doubled last year, increasing the number of vehicles in itself won't be enough.
To smoothly transition to EVs, governments need to examine the drawbacks of EVs and design different solutions specific to their country's needs. This includes factors such as the average length of car journeys (in both miles and hours), the ratio of chargers to vehicles, and the availability of expertise in maintaining the vehicles and stations. 
As a small island city, Singapore's compact road network and short commuter distances, which average at 55km per day, are well within the limits of an EV's average 250km range on a full charge. These factors, coupled with a developed infrastructure and strong government support, help explain why EVs made up 8.4 percent of all new car registrations in Singapore for the first five months of 2022, more than twice the rate in all of 2021.
But Singapore's advantage is unique, in that it is modern and small. Other countries are not faring so well. IEA's Global EV Outlook 2022 highlighted that 2021 saw many countries facing a growing EV-per-charger ratio, with the speed of EV stock growth outpacing the deployment of charging infrastructure. 
So how can countries overcome infrastructural challenges to create a sustainable EV ecosystem in the long run? 
Different countries have different needs for charging infrastructure
The key to successful EV adoption lies in the ratio of EV cars per charger. However, each country has different target ratios set, depending on factors such as housing stock, the average distance traveled, and population density.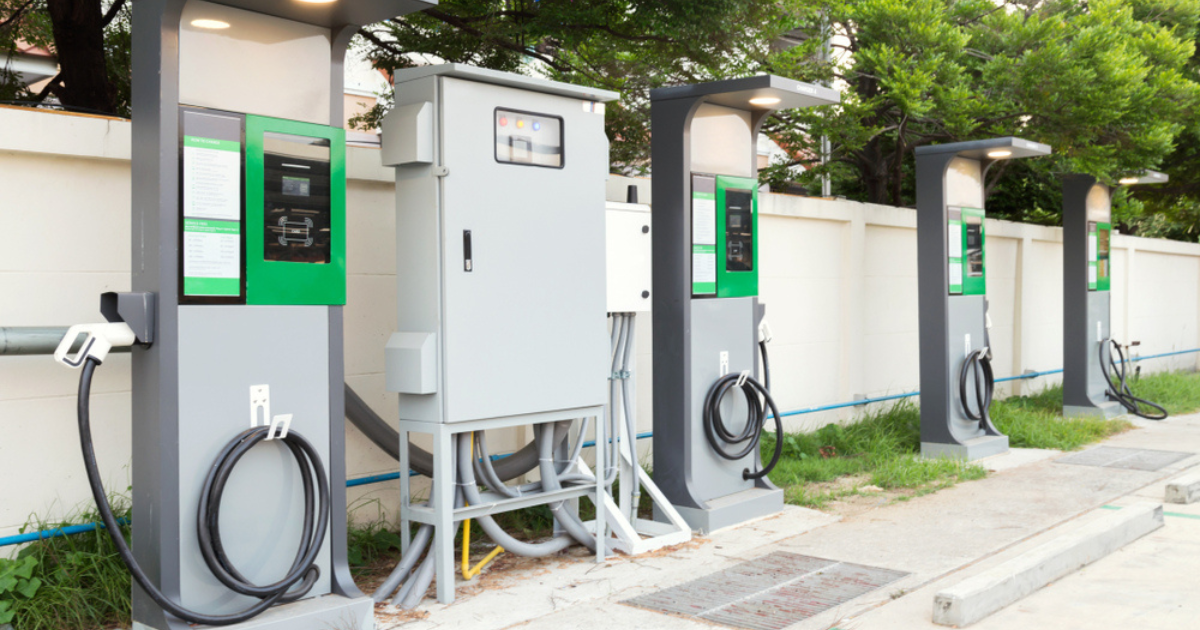 Cities in Europe and the U.S. have high shares of residential charging, and hence rely less on public charging. But even so, their ratios are behind government targets. Far from the ideal pace of 10 EVs per charger recommended by the European Union's Alternative Fuel Infrastructure Directive (AFID) for European countries, Norway hit an average of 29 EVs per charging point in 2021. 
Similarly, the number of EVs on U.S. roads outpaced the number of public charging points, with about 18 EVs per charging point in 2021, three times more than the recommended ratio of six EVs per charging point. 
As EV adoption grows, the reliance on public charging solutions is increasing. For countries to move forward with the expansion of EV adoption, governments need to start providing a wider range of charging options. 
Tailored solutions for charging infrastructure
Government policies
One approach to address the lack of charging infrastructure is for countries to grow a strong network of public charging points. Corresponding with the demands of its densely populated urban landscape, China has the greatest number of public chargers available, accounting for 85 percent of the world's fast chargers and 55 percent of slow chargers. 
Regulations also help by creating an environment that is more conducive to EV adoption. In Singapore, under proposed laws to regulate EV charging, all new buildings with carparks are required to install EV charging points in at least one percent of their total car and motorcycle parking lots. 
The same laws apply for developments that increase their gross floor area by 50 percent or more, or increase their approved electrical load to 280 kilovolt-ampere (kVa) or more. The charging points will also have to provide sufficient electrical load to support EV charging with 7.4 kilowatt (kW) fast chargers for 15 percent of the total parking spaces.  
Companies
Beyond government campaigns and policies, companies can also play their part in adapting to the EV trend. 
"We are on a journey towards achieving net-zero emissions by 2050 with a focus on clean operations. As a leader in express logistics, we have a responsibility to guide and influence the industry to reduce carbon footprint across logistics operations," said Ken Lee, CEO, DHL Express Asia Pacific.  
Aligned with Singapore's plans to green its land transport, DHL Express Singapore recently announced the addition of 80 electric vehicles (EVs) to its Singapore fleet, in partnership with ComfortDelGro.
Building an efficient charging network
On the logistics front, DHL Express Singapore will install 105 charging points across its service centers to match its commercial EV fleet. Smart charging points at the service centers will provide daily charging with special functions, such as an anti-EV-hogging monitoring system, and an EV model or license plate recognition system, to optimize the charging process.
International Organizations
The transition from Internal Combustion Engine Vehicles (ICEVs) to EVs is a critical solution to climate change. However, it is, at present, not a universal one. The adoption of EVs is an expensive undertaking. Upgrades to a city's electrical systems may be necessary to power more or faster EV chargers. Rural cities also require further development to their roads and public transport systems before electrification can be considered.
Which is why international organizations are stepping in to help developing nations, where progress is slower. Cambodia, for instance, is receiving funding support from the United Nations Development Program, which built the country's first charging station at the Ministry of Public Works and Transport in March.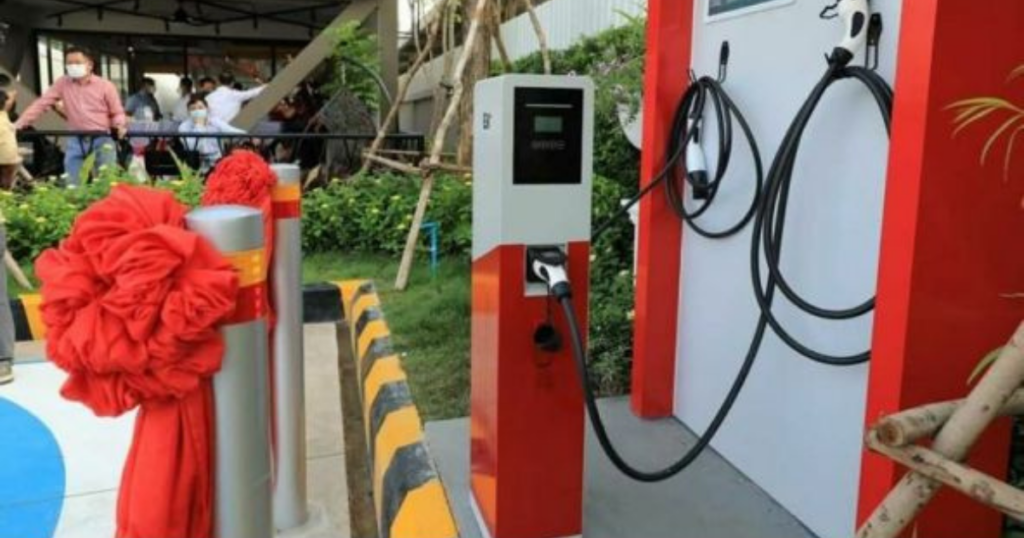 The nation's poor traffic conditions and weak infrastructure have caused the nation to be left behind in the early phases of the EV adoption race. Its EV scene, which saw 47 electric vehicles registered in the first three months of 2022, is nascent in comparison to the 920,000 registered cars and 5.2 million motorbikes on its roads. 
With help from the UN, Cambodia recently announced the opening of its first public EV charger in Phnom Penh, with plans to roll out a handful of public charging stations in the future. While it remains to be seen whether Cambodia will be able to maintain its newly built infrastructure, the UN's financial support has at least allowed Cambodia to meet its current charging infrastructure needs. 
Slow charging times and range anxiety
As EV adoption grows, so does the reliance on public charging solutions. For countries to move forward with the expansion of EV adoption, governments need to start providing a wider range of charging options. 
But apart from the increasing the number of charging stations, other factors such as slow charging times, poor battery performance in colder climates and the shorter range of EVs are deterrents to EV adoption. 
Compared to the five minutes it takes to fill up a gas tank, the fastest chargers in the world require 15 minutes to add 320 kilometers of range. This problem is even more pervasive in colder climates which could reduce battery performance and EV range by up to 20 percent.
The average charging range of 250km for most EVs is enough for small countries, but not for big ones with longer commutes and greater distances between charging points. Densely populated cities with heavy traffic congestions create anxieties of its own. In Bangkok, where commuters spend over 90 hours a year in traffic jams, consumers fear that EVs have insufficient power to reach their destinations.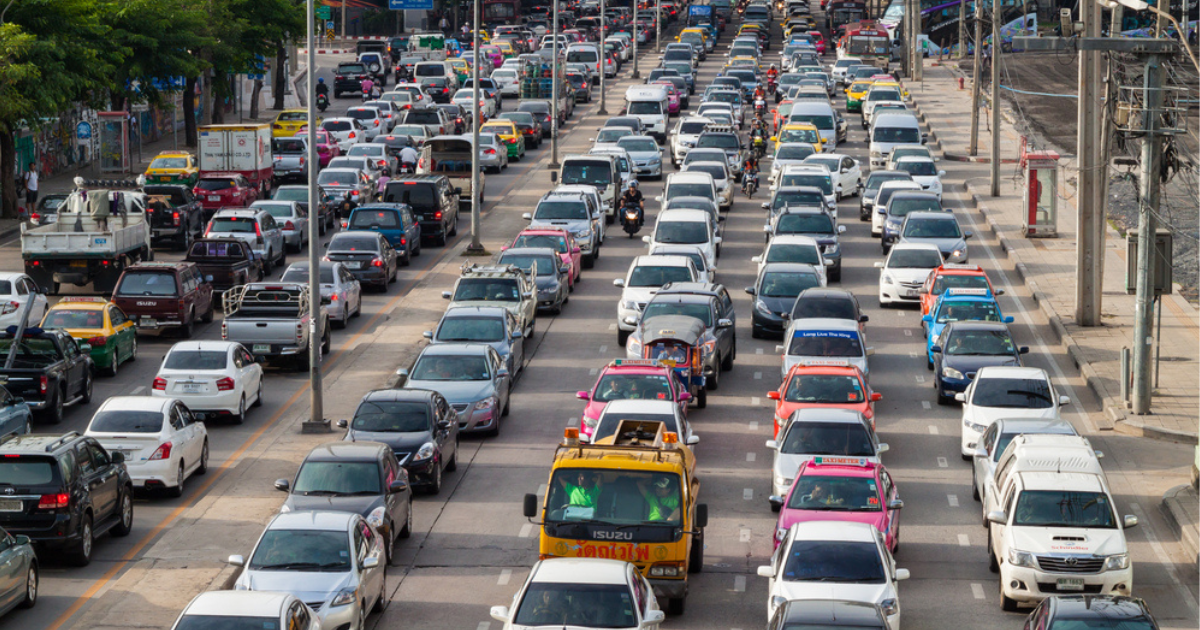 At least 50 percent of Thai buyers think that 80 percent or more charging station coverage is needed in comparison to gas stations to make EVs feasible for them.
To tackle the issue of range anxiety, the Thai government has dedicated the first phase of its EV plan to infrastructure development. As of June 2022, the Thai government estimates that about 900 public fast chargers have been installed throughout the country, with forecasts expecting the rise to 4,400 by 2025, and 36,500 by 2035.
Overcoming these challenges will be key to gaining critical mass in EV adoption as connectivity and commuter distance are crucial factors affecting the consumer decisions to transition to EVs. Hence, public charging stations need to be placed in key locations and distances apart to provide sufficient charging support for users.   
Maintaining the EV ecosystem in the long run
With the proliferation of EVs comes questions on how countries are supposed to maintain their EV infrastructure in the long term. This includes the vehicles' servicing needs and the associated fueling infrastructure.
EV maintenance, however, is still a niche occupation, growing too slowly to match the rapid rise in demand for EVs, and at present, not many governments have pushed out measures to tackle the labor shortage.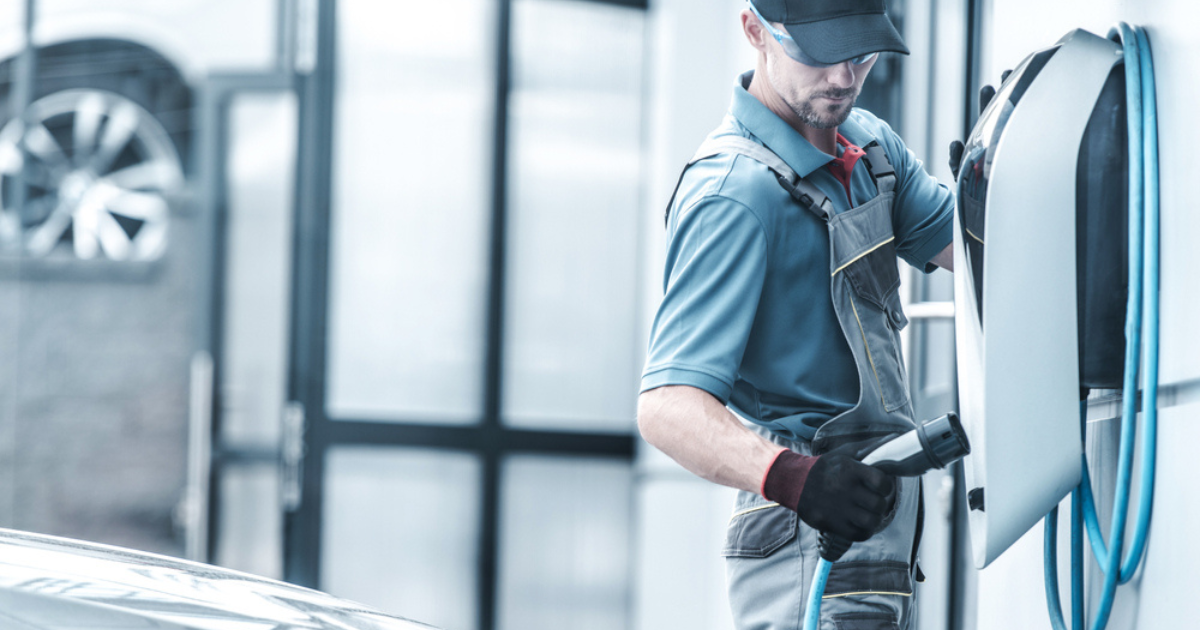 Singapore is one of the first few countries in Asia to start actively working with organizations to increase its pool of skilled EV-maintenance labor. The nation recently announced that its Land Transport Authority (LTA) would be working with organizations to train and certify automotive technicians in safety-related areas of EV maintenance and servicing, to tackle the potential shortage of EV technicians.
As countries progress towards cleaner energy transport systems, governments need to think strategically about the roadblocks ahead. And ensuring a steady pipeline of qualified professionals is an essential step to supporting the transition.
Coasting towards net-zero emissions in the last mile
For the shift to zero-carbon emissions transportation, a lot still needs to happen, but there are signs of EVs reaching critical mass. 

"By transitioning to electric vehicles, DHL Express Singapore is set to eliminate a total of 323 tons of CO2 emissions yearly, and this is just the beginning for us," said Christopher Ong, Managing Director, DHL Express Singapore.
EVs, through economies of scale due to demand, is also starting to match ICE vehicle prices. This bodes well for rural and developing nations, for whom EVs will become a lot more affordable.
But first, nations will need to match the growth of their EV markets with a robust and stable EV infrastructure. Beyond engaging with EVs, countries should work toward planning ahead for the future to build and maintain a sustainable EV ecosystem.