Japan: All charged up for deliveries by electric vehicles
Electric vehicles are becoming the new norm for consumers in Japan, but can the same be said for all-electric commercial vehicles?
Electric vehicles are becoming the new norm for consumers in Japan, but can the same be said for all-electric commercial vehicles?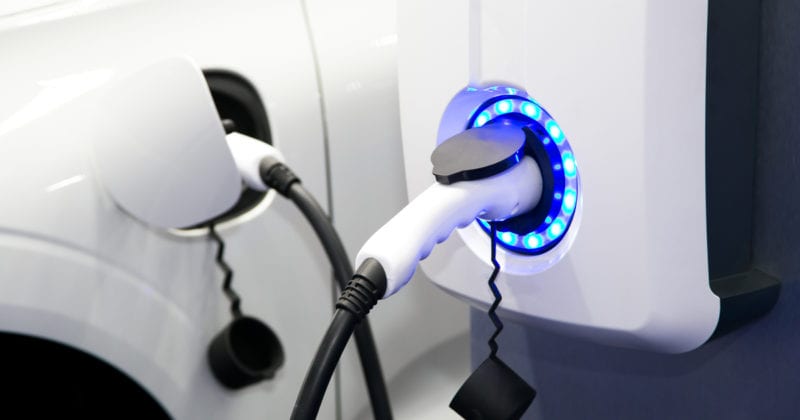 At the assembly line of a car manufacturing plant in Yokosuka, Japan, workers carefully put the finishing touches to the world's best-selling electric car, the Nissan Leaf.
Despite fierce competition from Tesla and other Chinese automakers, the Leaf has been the undisputed icon in the electric vehicle (EV) industry, selling over 360,000 units in Japan and around the world since 2014.
The success of EVs in technologically advanced Japan did not happen overnight. Instead, it has been the government's continuous support in policymaking that has spurred the growth of the country's EV market share.
From as early as 2016, there were telltale signs that the country was gearing up for an all-electric future.
A survey that year revealed that Japan's network of EV-charging infrastructure was far superior to other EV markets — there were more battery recharge points than petrol stations across the country, with further plans to install fast chargers every 15 kilometers along the highway or within every 30-kilometer radius.
In the European Union, for instance, the lack of investment in charging infrastructure reflected directly on its car sales volumes — electric vehicles accounted for just 1.4 percent of EU car sales in 2018.
The situation in China, on the other hand, is a complete contrast. Sound policies and generous subsidies at the national, regional and municipal levels have fueled the nation's rapid ascent to become the world's EV market leader through 2040.
Roadblocks to success
To keep pace, the Japanese government has set ambitious goals for the country.
When signing the Paris Agreement in 2015, the government pledged to reduce vehicle emissions by about 80 percent per vehicle by the year 2050.
Said Hiroshige Seko, Japan's minister of economy, trade and industry, at an industry panel: "It is a goal that can only be set by Japan, a country that boasts the world's top-level auto industry."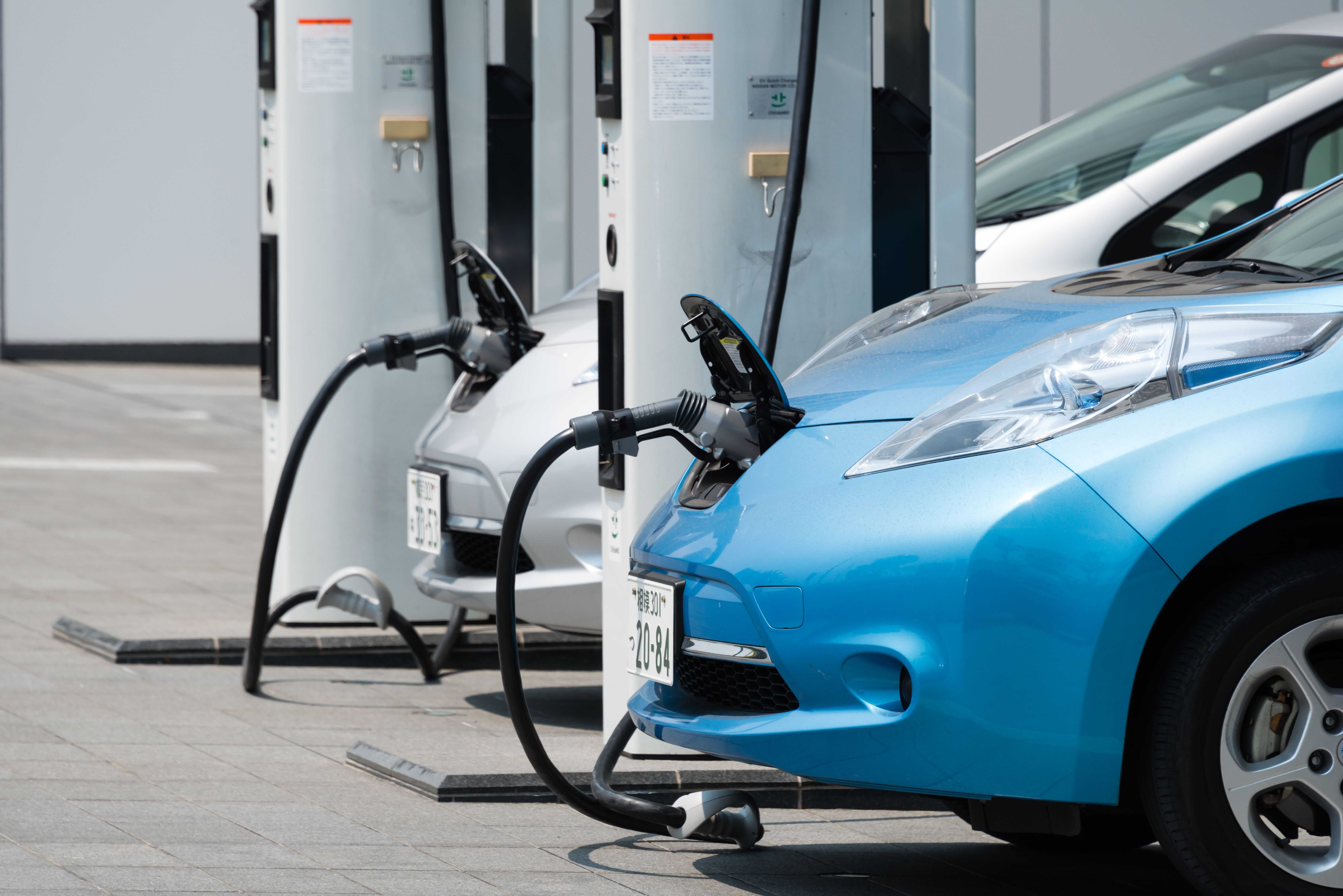 Doing so would require a radical shift in automotive production, to focus exclusively on the production and sale of Japanese EVs globally by 2050. "It will send a message that will have a great impact on the global market," Seko added.
While many Japanese automakers have jumped on the bandwagon to ramp up EV production, a recent slump in sales of EVs in Japan seems to tell a different story.
Not everyone is sold on the idea of a green future with electric vehicles.
The future of Japanese automotive parts manufacturers, in particular, hangs in the balance. Considering how electric vehicles make use of fewer parts than vehicles with internal combustion engines, the threat of cost-cutting and down-sizing looms large for the once-thriving industry.
"We don't know how we're going to deal with the new kinds of demand," said Tetsuo Agata, President of automotive component manufacturer Jtekt Corp., in an interview. "Everyone is worried."
A study by financial analysis company S&P Global warned that the level of preparedness of suppliers to manage the transition to electric mobility could have "significant credit implications" that would determine the company's future.
When that transition takes place and the demand for electric vehicles surges, another question arises: are there enough batteries, and also sufficient materials that make the batteries?
According to Bloomberg's Electric Vehicle Outlook 2018 report, the need for lithium-ion batteries used in EVs will exceed 1,500 gigawatt hours (GWh) by 2030, putting pressure on the battery supply chain to deliver.
The increase in demand for nickel, alongside materials such as cobalt and lithium used in EV batteries, is also expected to push prices higher and put the battery sector "on track to become the second-largest consumer of nickel after the stainless steel market".
Due to this price volatility, most carmakers are realistic about turning a profit from EV production in the near term, economies of scale notwithstanding.
Unless alternative sources emerge, or battery technologies evolve, the supply of raw materials should be managed with caution to prevent over-reliance on a single source, or price fluctuations.
Delivering the goods
The myriad challenges have failed to hinder competition on the consumer front, but it has largely overshadowed the considerable progress in introducing all-electric commercial vehicles into various markets.
Nowhere is this more apparent than in China.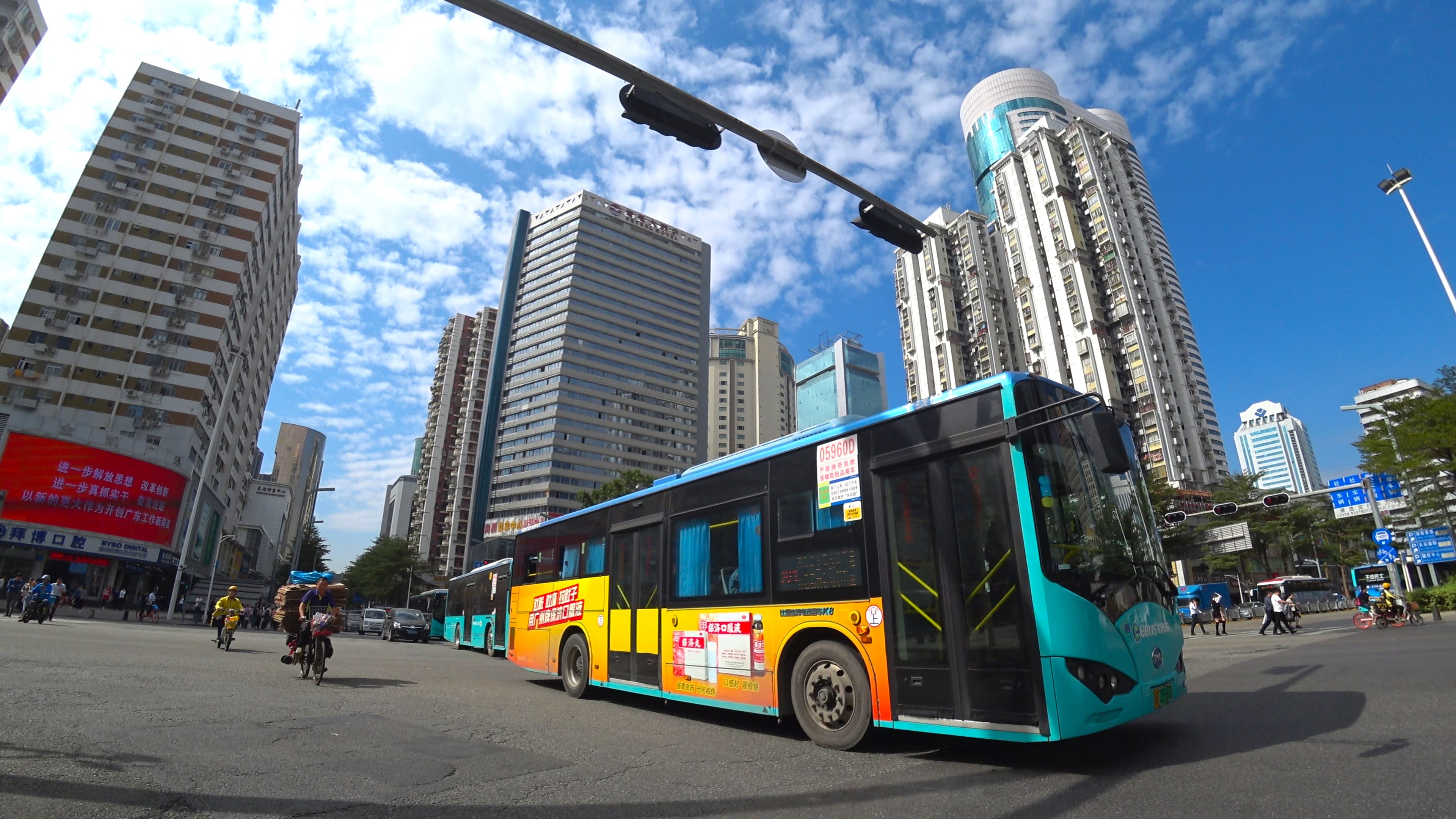 More than half of the public buses plying Shanghai's roads are fully electric, and these buses operate alongside a fleet of 7,300 other EVs including electric mail delivery vans and cleaning trucks. Yet, it still pales in comparison to Shenzhen, also known as China's Silicon Valley, where its electric bus fleet is three times the size of New York's at 16,259.
The reason for its success boils down again to the readily accessible charging infrastructure, something that Japan also possesses.
Other than transportation, logistics is another carbon-intensive industry that all-electric commercial vehicles could make an impact on by keeping emissions low.
To date, logistics company Yamato is the only provider in Japan to have pumped a large-scale investment — a new fleet of 500 electric vans, also known as StreetScooters — for commercial deliveries.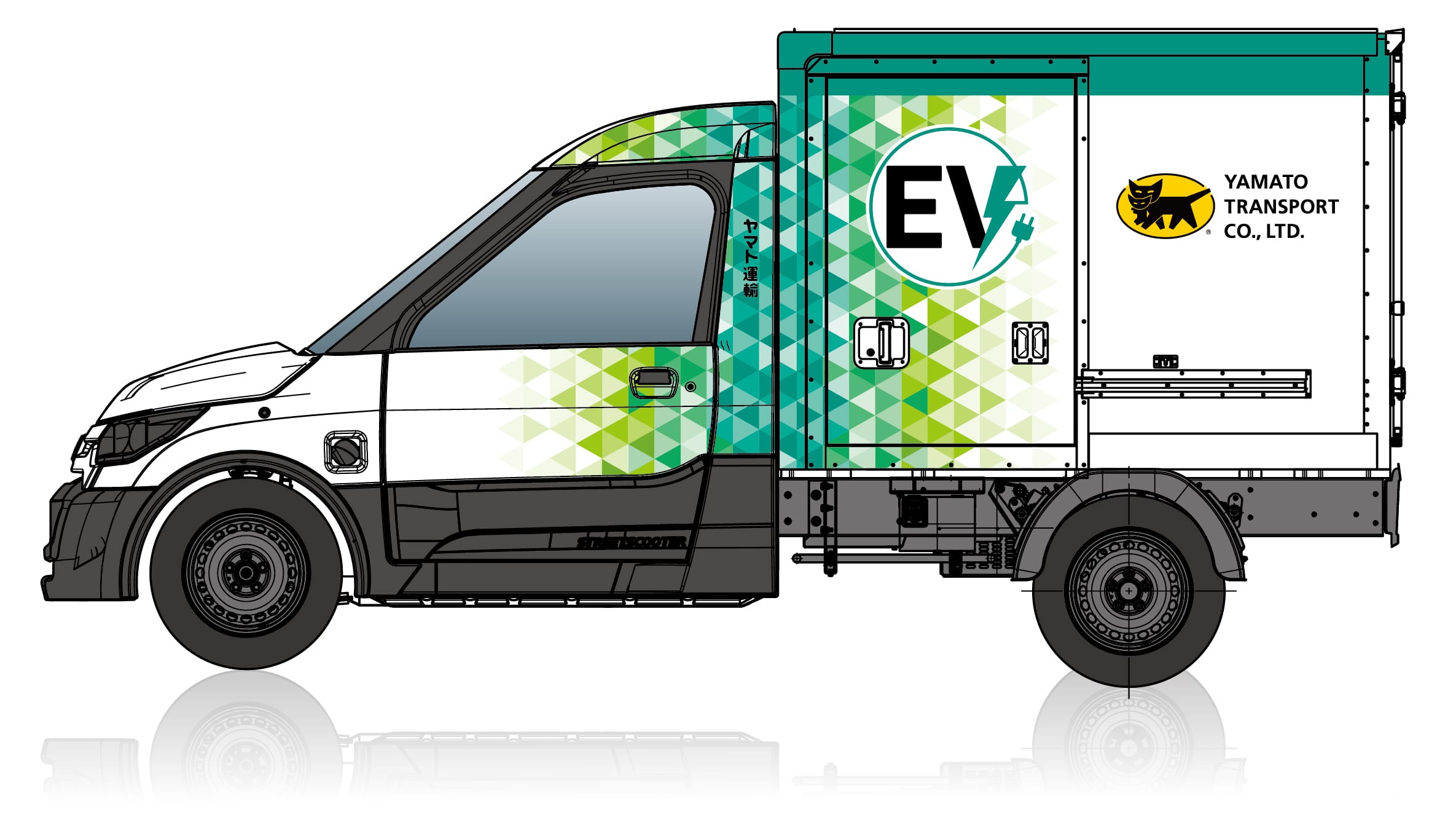 In a joint partnership with StreetScooter, a subsidiary of Deutsche Post DHL Group, Yamato will develop a variant of the German electric van for local use. StreetScooter will be responsible for the production of the electric van, while Yamato will equip the vehicles with cold chain capabilities.
"It has been a massive challenge for us to develop new delivery vehicles while restructuring a sustainable last-mile delivery network for our TA-Q-BIN service," said Yutaka Nagao, Representative Director, President and Executive Officer of Yamato Transport, the market leader of the domestic parcel market.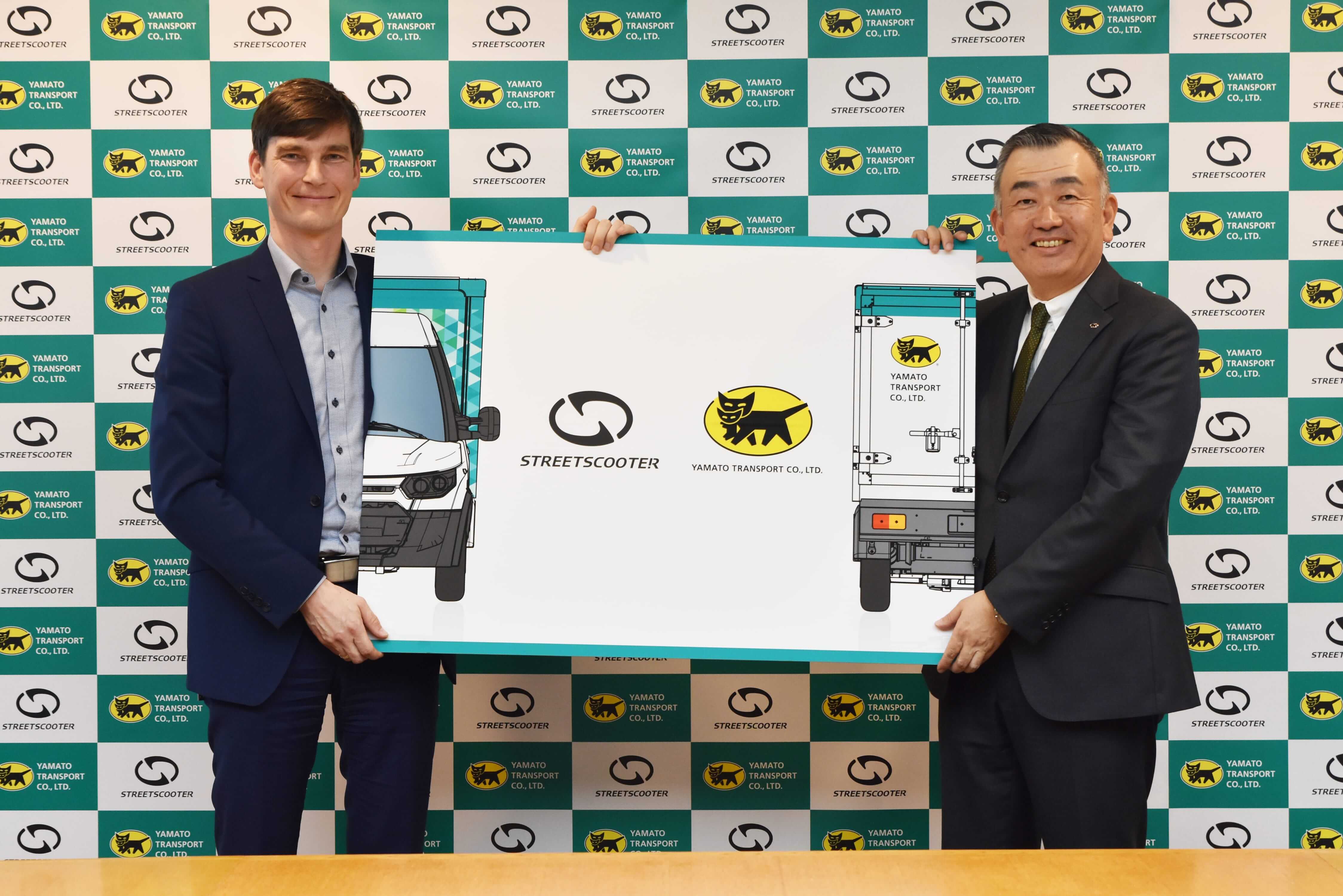 "This is why the partnership with StreetScooter is truly exciting to us, and we're looking forward to developing a solution together," Nagao added.
The strategic cooperation with Yamato is an important step to tap the Japanese market for electric light utility vehicles, shared Achim Kampker, CEO of StreetScooter.
As the advent of EV technologies continues, it will open the door to new possibilities for the use of EVs across other industries in Japan, and around the world.