An air of optimism for ocean freight on transpacific route
Port disruptions might end with potential conclusion of negotiations between ports, carriers, and unions.
Port disruptions might end with potential conclusion of negotiations between ports, carriers, and unions.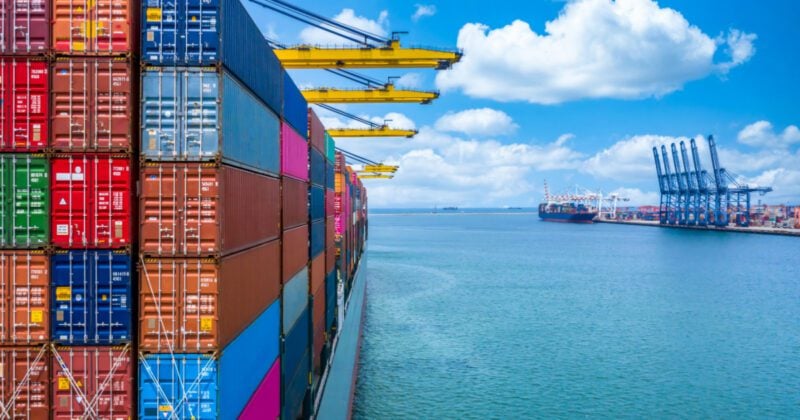 For the best part of this year, the U.S. to Asia route, via the U.S. west coast terminals, has operated under a cloud of ongoing contract negotiations between port and carrier interests, and their union counterparts. This has prompted the mass re-routing of cargoes by many shippers fearful of cargo snarl-ups at ports.
But there are now promising signs that the negotiations could be concluded ahead of the peak shipping season in the third quarter.
The effect of U.S. negotiations on Asia
Negotiations between the International Longshore and Warehouse Union (ILWU) and the Pacific Maritime Association (PMA) have cast a shroud of uncertainty for shippers. Fears that failing to reach an agreement would see terminal operations impacted by union disruptions were widespread among shippers.
The ILUW represents a sizeable labor force of 22,000 port workers in California, Oregon and Washington State. The said force is employed by shipping lines and terminal operators at 29 west coast ports, represented by the PMA.
Previous disputes between both parties have resulted in productivity losses. Although mass strikes have been avoided, the concerns of shippers were valid. Operations at various west coast terminals have been disrupted by localized dockworker actions over the past year. The uncertainty of the west coast situation has led to the diversion of liner services and cargo to U.S. east coast and Gulf ports as shippers sought to avoid any disruptions.
Expected relief with end of negotiations in sight
While there are still unresolved issues between the ILWU and PMA, there are signs that a deal is in sight ahead of the critical Q3 peak season. Several local issues are understood to have been resolved with ILWU chapters, while reports suggest a tentative deal on automation has also been reached. This leaves pensions, pay and contract length outstanding, creating the possibility that a deal could be agreed as early as June.
"An end to the uncertainty around the contract situation for dockworkers at ports on the U.S. west coast would be a big boost for trade on the Asia and global stages," said Kelvin Leung, CEO, DHL Global Forwarding Asia Pacific. "Having direct routes via the U.S. west coast back in full force could be the tipping point to handle China's export levels during the upcoming peak season."
The swinging balance among rates, demand and capacity
A deal removing union risk from west coast shipping options into the U.S. from Asia ahead of the peak season would be timely. Shipping analyst MSI now reports evidence that major U.S. importers are reducing inventory holdings which could boost volumes during the latter part of 2023.
But removing port congestion from the supply-demand balance in the container market adds to overall available capacity. With a glut of new ships due for delivery this year and softening demand, this leaves carriers in a weak position for the rest of the year, according to Lars Jensen, CEO of Vespucci Maritime.
Meanwhile, container lines proactively manage capacity through a slew of blank sailings, leading to the rise of spot freight rates. The May DHL Ocean Freight Market Update notes that carriers successfully implemented a trans-Pacific General Rate Increase (GRI) on 15 April and would attempt to push through a second GRI on 1 May.
Despite this imbalance, the data indicates a leveling off in freight rates, suggesting prices could already have hit rock bottom. "This [upturn in rates] can only be achieved through an increase in blank sailings by the carriers, which also indicate a reversal to pre-pandemic normality," said Jensen.
Falling inventories could, therefore, see an upturn in demand and prices during the Q3 peak season. "However, if this peak demand surge fails to materialize the pressure mounts on the carriers' ability to manage the overcapacity and we might once more see a sustained decline in rate levels," he added.
Cautious outlook still recommended
MSI added, however, that it remained "cautious about the scale of any upswing in trade" given its belief that the world economy will slow later in 2023.
The latest Global Port Tracker report released by the National Retail Federation (NRF) and Hackett Associates found that import volumes at U.S. ports climbed back from a nearly three-year low in February.
"Consumers are still spending, and retail sales are expected to increase this year, but we're not seeing the explosive demand we saw the past two years," said Jonathan Gold, Vice President for Supply Chain and Customs Policy, NRF. "Congestion at the ports has largely gone away as import levels have fallen, but other supply chain challenges remain, ranging from trucker shortages to returning empty containers to terminals."
"We were pleased by recent reports of progress related to the West Coast port labour negotiations but will continue to monitor the situation closely until there is a new agreement ratified by both parties."