MORE FROM THIS COLLECTION

Early positives give way to uncertainties for air freight
Further disruptions and increased air freight rates are expected as the Ukraine situation evolves.
Further disruptions and increased air freight rates are expected as the Ukraine situation evolves.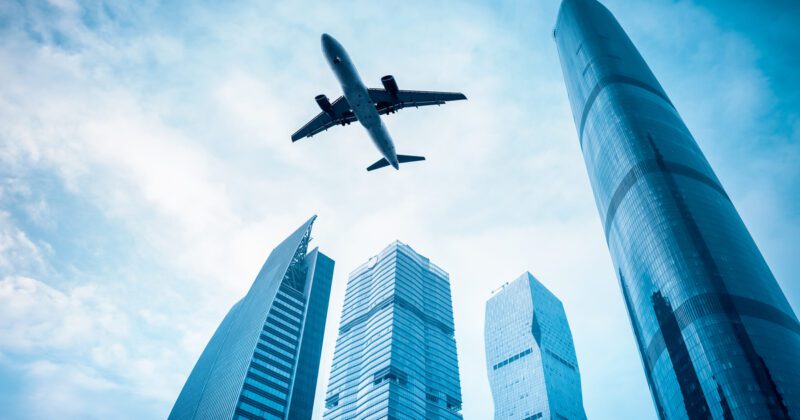 With parts of China under strict Covid-19 lockdowns, and the evolving situation in Ukraine causing overflight issues as well as bumping up surcharges and fuel costs, the air freight market tightened considerably in March.
Despite a number of bright signs in the early months of this year, further disruptions are now to be expected as geopolitical uncertainty clouds the economic and trading outlook.
Even as some markets in Asia are starting to open up, there are still tremendous operational challenges and capacity remains far lower than pre-pandemic days. This leaves the market open to supply chain disruptions.
"It's been two years since we really started seeing how this pandemic was impacting global freight markets and the supply side limitations it caused are still pronounced," said Kelvin Leung, CEO, DHL Global Forwarding Asia Pacific.
China's Covid-19 policy puts a damper on recovery
As this column has recounted previously, China's severe zero-Covid-19 policy is putting a handbrake on national economic growth, on top of regional and global supply chain efficiency.
A string of extensive lockdowns in southern China in response to an outbreak of the Omicron variant again disrupted ports, airports, manufacturing output and export capacity in early March. Strict rules have since closed Shanghai's Pudong airport to inbound passenger services for six weeks from 18 March, with flights diverted to 13 other cities in a bid to stop the spread of new Covid-19 cases.
Shenzhen airport, which picks up cargo usually handled at Hong Kong, is also struggling with a surge in Covid-19 cases, which led to the airport's closure in mid-March.
"While we were expecting some signs of recovery in bellyhold capacity, the reality is that businesses have to be prepared for ever-changing global situations," added Leung.
Uncertainties from developing situation in Europe
Meanwhile, the situation in Ukraine is also a major shock to the supply chain. The market has lost access to swathes of air space, leading to longer routings. There are also a number of Russian carriers that are no longer active in the market, causing further global capacity headaches in such a tight market.
"The war in Ukraine is another example of an external event of which the air cargo industry has no control over, but which is having a profound impact, as happened with Covid-19," said Niall van de Wouw, Managing Director of CLIVE Data Services.
Air cargo trucking services might also be affected as numerous Ukrainian drivers - which form an important share of the truck drivers in Europe - have decided to go back to their home country.
"When we consider the recovery of the aviation industry from the pandemic, the return of passengers is still a big question mark. The war in Ukraine presents another big question mark," added van de Wouw.
Another market factor to consider is the energy price increase, which translates to higher fuel costs. This has in turn led to an increase in fuel surcharges (FSC) and security surcharges (SSC) to cover the higher cost of jet fuel and additional operational costs due to rerouting.
All of this puts upward pressure on rates which is seen on most lanes out of Asia to the U.S. and Europe. Costs have also been rising as carriers introduce a range of war risk surcharges.
"Airspace closures because of the conflict in Ukraine have resulted in a 25 percent drop in direct air cargo capacity between Europe and North East Asia," notes the March DHL Airfreight State of the Industry report.
The report also noted that additional air cargo capacity to Japan was taken out of the market due to the Ukraine situation. However, freighter capacity on other trade lanes has thus far seen only a minor impact,  but space remains very tight.
Goodbye to normality?
The dual shocks of more lockdowns in China and war in Europe came just as there were signs of normality returning to the market this year. A number of Asian countries have lifted travel and transport restrictions, along with key global markets opening up once more.
The global air cargo market had continued trying to catch up with pre-pandemic levels in February as freight volumes, capacity and load factors stabilised close to 2019's performance. This was also accompanied by rates also slowly trending downwards, according to the latest data from CLIVE Data Services.
According to analysis by CLIVE, global chargeable air cargo weight in February 2022 was -0.7 percent compared to the pre-Covid-19 level in 2019, and +2.6 percent compared to February 2021. Meanwhile, market capacity for the same period in 2022 stood at -5.4 percent and +6.9 percent compared to 2019 and 2021 figures.
The analyst firm reported that after the peak season in November 2021 and December 2021, quieter market conditions at the start of the year saw overall rates ease for a second consecutive month. "Rates, while still very high, were seen to be slowly winding down in February as capacity returned to the market and the stress on supply chains seen over the past two years began to ease," it added.
However, the ongoing situation Ukraine means the market will remain uncertain for a while, with the loss of Asia-Europe capacity, overflight issues and higher fuel prices casting a lengthy shadow.
"A fragile global air cargo supply chain is already sensitive to minor shocks. War in Europe and its resulting sanctions could turn the industry upside down once again, just at the time when the Covid-19 impact was looking more under control. We remain in volatile and uncertain times," said van de Wouw.
Customers are advised to check on the viability of using other routes. "We are monitoring the situation and constantly advising customers on alternative routes to meet their shipping needs," said Leung.