MORE FROM THIS COLLECTION

Ukraine war impacts ocean freight, but limited to European region
Global factors, including further Covid-19 restrictions in China, will continue to put a damper on the supply chain.
Global factors, including further Covid-19 restrictions in China, will continue to put a damper on the supply chain.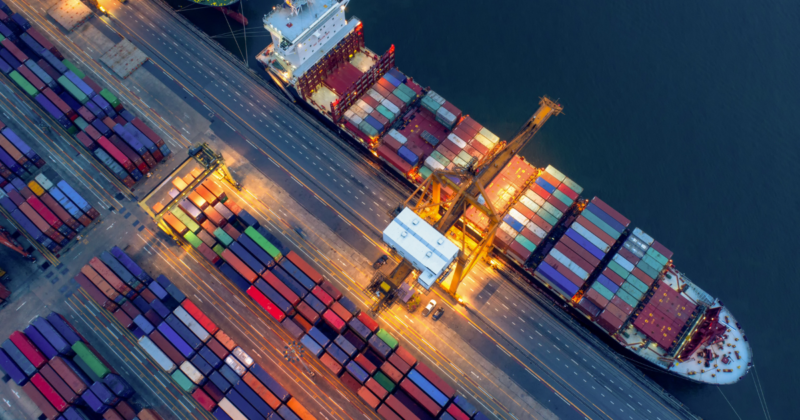 In northern Europe, container traffic to and from Russian ports has fallen dramatically due to sanctions imposed on Russia.
Meanwhile, Ukraine's Black Sea ports are closed, prompting cargo to be diverted to ports in Romania, Turkey, Greece and Italy.  The result is port congestion in the region, further complicated as operators and carriers seek to confirm how they should handle Russian shipments under the sanctions regime.
With Russian imports and exports left stranded on quays and in storage, or stuck on vessels, ocean carriers have been forced to re-organize schedules and restrict services to avoid vessel delays in the region.
"For our part, DHL no longer accepts cargo to and from Ukraine, Russia and Belarus. Meanwhile, many major ocean carriers have suspended their services to Russian ports," said Dominique von Orelli, Global Head, Ocean Freight, DHL Global Forwarding.
Despite port congestions looming on the horizon, the ocean freight situation is less severe than its air counterpart, which has seen significantly longer transit times due to airspace closures.
"Contrary to the situation in airfreight, the impact on the ocean freight market due to the ongoing situation in Ukraine is largely limited to the European region," added von Orelli.
The war in Ukraine, however, is only part of an evolving global situation. The ongoing Covid-19 pandemic is still very much disrupting the global supply chain, which is facing further restrictions outside of Europe.
China affected by further Covid-19 restrictions
Port congestion is blighting container ship scheduling beyond northern Europe, with delays globally soaking up shipping capacity. In China, strict lockdowns and Covid-related absences from work continue to disrupt exports, factory output, warehouse and distribution centre operations, and trucking service availability.
"Even with ports formally open, the lack of terminal handling staff and the expected trucking delays could force carriers to skip numerous Pearl-River Delta calls or keep vessels waiting, thus causing major delays," said Kelvin Leung, CEO, DHL Global Forwarding Asia Pacific.
The lockdown of Shanghai is also disrupting cargo flows and it is not clear at this stage how long the city's terminals and transport network will try to operate under these conditions.
Port congestion and vessel delays persist
According to supply chain analyst firm Sea-Intelligence, some 13.7 percent of the global container fleet was "not available" in January due to port congestion and vessel delays. This figure is expected to improve between 11.7 percent to 11.8 percent in February when final datasets are available.
Sea Intelligence's terminal congestion index saw a gradual improvement in February and March in the U.S. but the index remained at an elevated level. The analyst firm also notes that there has been no improvement in the past three months in terminal congestion in Europe, with no sign of improvement any time soon.
On the intermodal side, the level of congestion in North America is not as high as compared to Europe, suggesting that the problems for the latter are more heavily focused specifically on terminals rather than capacity.
Economic impact from further Covid-19 restrictions in China
The above events continue to impact the world's economy significantly, especially for China and its exports. The latest DHL Ocean Freight Market Update notes that China's economic growth is likely to fall short of the country's 5.5 percent target for 2022. The forecast is revised to 5.1 percent, reflecting the impact of higher energy prices and slower growth in European export markets. Furthermore, new outbreaks of Covid-19 variants could dampen industrial activity and consumer spending this spring.
Analyst firm Nomura's leading index of Asia ex-Japan's (AEJ) aggregate exports, made up of eight forward-looking components with a three-month lead time, is now predicting a modest slowdown in total export growth from AEJ, although export growth of around 15 percent year-on-year is still expected between March to April 2022.
Expecting a major rebound in demand
With the ongoing Covid-19 restrictions in China, and developing situation in Europe, demand for Asia Pacific to Europe is likely to soften for the next few weeks. This, however, will most likely see a major rebound.
As space in various regions remains tight, the prudent approach is to place a higher emphasis on advanced booking to secure space. "Customers are advised to stay ahead of the situation, and consider booking up to four weeks in advance in anticipation of a revival in demand," added Leung.