Continued Shanghai lockdown poses a huge question for cargo backlog
The supply chain challenge lies in whether it is ready to cope with the likely upswing.
The supply chain challenge lies in whether it is ready to cope with the likely upswing.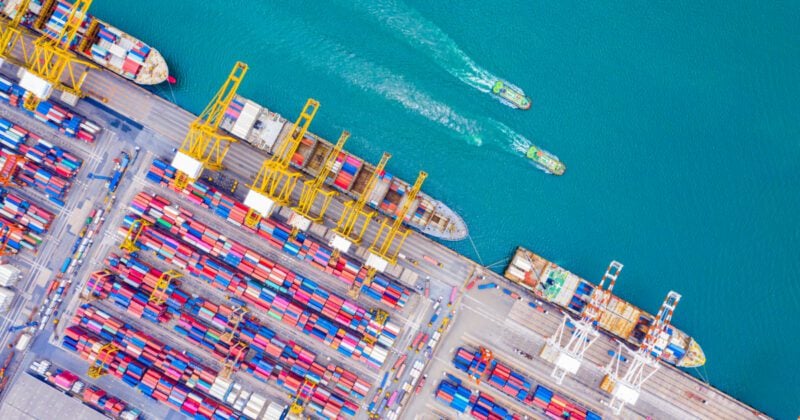 The fast-evolving nature of China's Covid-19 lockdowns is still preventing significant volumes of cargo reaching ports. And while backlogs will need to be cleared when logistics networks in China re-open, there are signs that demand from key import markets in North America and Europe is faltering.
Unlike the closure of the port of Yantian in 2021, which caused substantial disruption of ocean supply chains, lockdowns in China this year are mostly affecting hinterland operations rather than terminals which have remained open.
Beijing has issued strict orders that provincial-levels government should keep highways, harbors and other transport arteries open and must not erect roadblocks or put healthy truck drivers into quarantine. Even so, logistics networks and manufacturers continue to be affected by a chronic lack of labor, while trucking capacity shortages are stymying central efforts to get freight moving.
Cargo backlogs will need to be cleared
With cargo backlogs building in warehouses and factories, any relaxation of China's zero-Covid-19 policy is expected to result in a brief uptick in trade as production resumes and logistics networks move into top gear.
"This is not like Yantian in 2021 and other shutdowns when terminals were closed to prevent the spread of Covid-19. While ports in China are open, strict Covid-19 measures are preventing truck drivers from delivering freight to terminals," said Kelvin Leung, CEO, DHL Global Forwarding Asia Pacific.
Warehouses and factories are also facing labor shortages, which in turn leads to delays for exports. Manufacturers in China are finding it harder to receive materials and components sourced elsewhere in Asia, and vice versa. This has led to a slowdown in intra-Asia trade.
"With a backlog of cargo building up, demand is expected to return later in the year, or just as soon as freight flows resume," added Leung. "But at what level is not yet clear."
The availability of cargo in key ports in China including Shanghai continues to dampen spot shipping rates, particularly on the Asia-Europe trade lanes. Forward export bookings are reported to be 40 percent or more below expectations prompting carriers to consolidate loads and blank more sailings.
China lockdown contributing to macro-economic fallout
The macroeconomic fallout from lockdowns is also proving significant. The Caixin manufacturing PMI, which surveys SMEs located in eastern coastal regions, dipped further into contractionary territory in April, falling to 46.0 from 48.1 in March, due to coastal logistics disruptions including at Shanghai, Jiangsu and Fujian. This "significantly weighed on manufacturing activity and exports in those regions," according to analyst firm Nomura.
The supplier's delivery time sub-index of the official manufacturing PMI dropped to 37.2 in April from 46.5 in March, meaning it took much more time to deliver goods. Meanwhile, the new orders index dropped to 42.6 in April from 48.8 in March, and its new export orders sub-index fell to 41.6 in April from 47.2 in March.
Nomura's leading index of Asia ex-Japan's aggregate exports also plunged by 3.8 points in April, the largest drop since June 2020 at the height of the Covid-19 pandemic. The index is made up of eight forward-looking components and has a three-month lead time. Nomura said prolonged lockdown measures in China, related weaker import demand, and the ongoing Russia-Ukraine war risk were exacerbating global supply chain disruptions.
The analyst also said a decline in orders for North American semiconductor equipment could herald a downturn in the global tech cycle, while the April drop in the index "could also be a harbinger of cooling global aggregate demand, as a result of tightening monetary and fiscal policies and the cost-of-living crisis".
DHL's May Ocean Freight Market Update also noted that with inflation pressures building, Western Europe's real GDP growth will likely slow from 5.6 percent in 2021 to 2.6 percent in 2022 and 1.7% in 2023.
Taking stock of the volatile situation
While global ocean reliability schedule has seen a marginal month-on-month improvement, standing at 35.9 percent,  levels still remain low for most carriers. This is -4.4 percent from the numbers in 2021. The lowest reliability was recorded on the Europe-Oceania trade, at 13.2 percent in March 2022 versus March 2021.
Vessel congestion in Los Angeles/Long Beach has subsided in recent months, although container dwell times still range between five and seven days due to rail infrastructure shortcomings, notes the Update.
However, as pressure has subsided on the West Coast, congestion on the East coast has been building as carriers shift capacity across. Indeed, Asia-US East Coast capacity is up 28.1 percent over the last year, compared to 20.5 percent on the Asia-US West Coast trade lane.
"Berth utilization remains high at all [East Coast] ports and congestion is expected to worsen again as soon as China suspends the Covid-19 restrictions," said Dominique von Orelli, Global Head, Ocean Freight, DHL Global Forwarding.
The Update also notes that truck and especially chassis availability remain a concern, adding to the congestion of the intermodal system. Port omissions continue as carriers are aiming to compensate vessel delays caused by the congestion.
"Overall, with the lockdowns in Shanghai and situation in Ukraine, the months ahead are expected to be volatile and require careful monitoring," added von Orelli.