Air capacity improves but still vulnerable to price hikes and disruption
Inflation and fuel hikes cast a shadow ahead of peak season.
Inflation and fuel hikes cast a shadow ahead of peak season.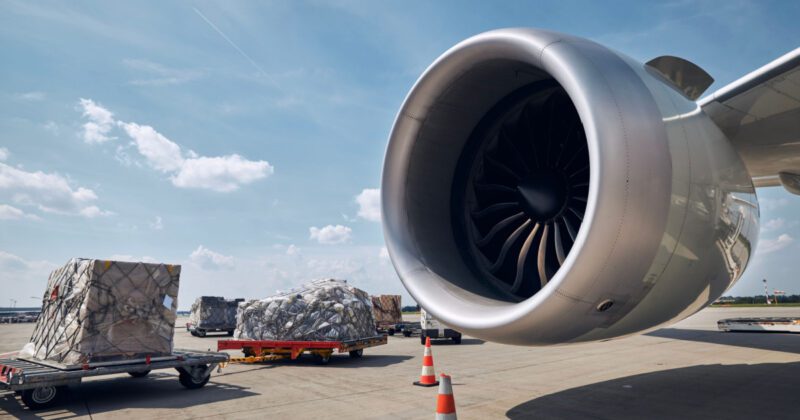 Economic uncertainty and high inventories have softened air cargo rates on key lanes from China to the U.S. and Europe in recent months.
But with capacity improving and a slight uptick in demand for certain sectors such as electronic products, the industry is hopeful that this will help lift the approaching peak season.
"It's worth noting that rates on most lanes are still higher than pre-pandemic," said Kelvin Leung, CEO, DHL Global Forwarding Asia Pacific.
DHL's September Airfreight State of the Industry notes that while month-on-month reduction in rates continued since May, it is still 23 percent higher year-on-year for July 2022 versus July 2021. A myriad of factors, including air space closure in Europe, jet fuel price hikes and Covid-19 lockdowns in China continue to have an effect on rates normalization.
While new Covid-19 cases in Chengdu saw flights to the U.S. suspended, global capacity still rose by 16 percent year-on-year in September, aided by more passenger flights.
On the demand front, August saw global economic activity contract as new order inflows declined, international trade volumes fell and signs of excess capacity grew.
"The balance between capacity and demand is a delicate situation. Despite a softer consumer demand, we still see positives in the market," added Leung.
Global economy slows
A softer consumer demand, however, is a clear sign that the global economy is weakening.
The J.P.Morgan Global Composite Output Index fell to 49.3 in August from 50.8 in July, with manufacturing and services output falling concurrently for the first time since June 2020.
"Incoming new business declined in August, ending a 25-month sequence of expansion," reported J.P. Morgan. "Manufacturing new orders fell, while growth of new work at service providers eased to a 25-month low. International trade flows also continued to retrench. New export business fell for the sixth straight month and at the quickest pace in over two years."
This is most visible in Asia, where Nomura's export leading indicator (NELI), a composite index made up of forward-looking indicators of Asian exports covering 10 economies - China, Hong Kong, India, Indonesia, South Korea, Malaysia, the Philippines, Singapore, Taiwan and Thailand - is now signalling a sharp downturn in Asia's export growth. The latest NELI readings suggest exports from the region have the potential to turn negative in year-on-year terms as soon as October.
Asia's slowdown drivers
"NELI is being driven down by several indicators of the global tech cycle, China's import growth and a plunge in Shanghai's Shipping Exchange Freight Index," said a note from Nomura. "This is consistent with our observation that industrial inventory shipment ratios in the region have risen sharply, setting the stage for an inventory destocking cycle."
So far, Asia's export slowdown has mostly concentrated on the electronics sector. However, Nomura expects it to "become more broad-based as developed market central banks continue to front-load rate hikes and as the global synchronized economic downturn gathers steam".
Softening demand and recovering capacity is likely to result in an aggressive spot market on most trade lanes, according to DHL's September Airfreight State of the Industry. Rates are likely to remain affected mostly due to jet fuel price hikes and service disruptions, while fuel surcharges are likely to fluctuate amidst oil price fluctuations.
Historical perspective to inform capacity needs
Compared to the previous year, the softening demand, and better preparation by shippers, will likely ensure improved capacity.
Bruce Chan, Director & Senior Analyst, Global Logistics & Future Mobility Equity Research at Stifel, noted in a report for the Baltic Exchange that in late summer 2021, demand was strong, supply chains were very congested, and inventories remained low. As a result, air cargo markets saw a "notable and steady rate build into the middle of the fourth quarter".
Chan added: "Trends in 2022 point to looser capacity on all three of those counts, with some softening in consumer demand and consumer demand indicators, more supply-chain fluidity, albeit in a still-constrained system, and better and more preparation from shippers - especially large ones, with earlier build-up of inventory."
August optimism for demand
CLIVE Data Services, part of Xeneta, found room for optimism in global air cargo market performance data for August which it claimed "offered a glimmer of hope for volumes in the upcoming peak season".
CLIVE said the declines in demand seen over the previous four months slowed.  After -8 percent and -9 percent year-on-year falls in demand in June and July 2022, August volumes were a more modest -5 percent adrift of the August 2021 level, and -4 percent compared to the pre-pandemic 2019.
"In many respects, this latest data is quite remarkable relative to the two previous months because volumes in August – traditionally the quietest summer month due to the holiday season – levelled out and out-performed June and July when compared to last year's volumes," said Niall van de Wouw, Chief Airfreight Officer at Xeneta. "The strong dollar and its parity with the euro clearly boosted demand from Europe to North America, with westbound load factors remaining above average for the month at 61 percent and rates stabilizing on these lanes."
Inflation, and subsequent reduction in spending, have also raised a few questions in demand for the months to come. "Shippers have to stay focused on managing their inventories to anticipate a further drop in demand," added Leung.