Demand, rates for air freight continue to soften
A muted air cargo peak season, however, also gave breathing space for capacity recovery.
A muted air cargo peak season, however, also gave breathing space for capacity recovery.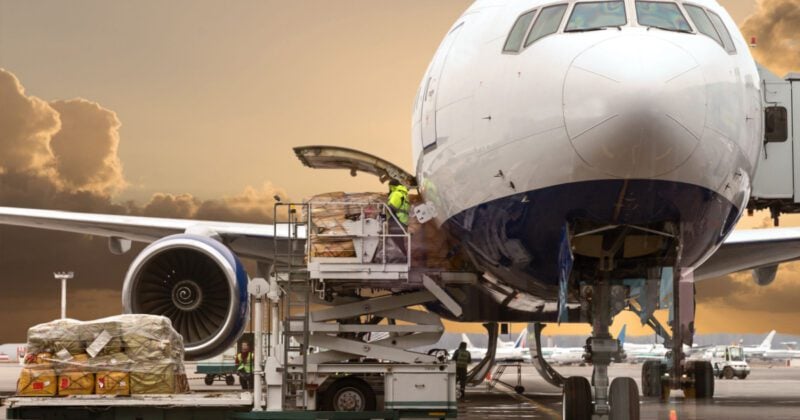 All eyes were on China in November, with indications from officials that zero-Covid policies might be relaxed in the second quarter of next year. Instead, aggressive lockdowns across the country were imposed in a bid to curtail new Covid-19 outbreaks. This had an apparent impact on the global trade outlook, lowering any hopes of a late 2022 Q4 air cargo peak season.
The combination of lockdowns and protests was causing distribution and production disruption across key industrial centers in China in the last week of November. Apple warned earlier in the fourth quarter that deliveries of its latest iPhone models would be delayed due to production challenges in China. Worker protests in late November over conditions, pay and lockdowns at Foxconn's iPhone factory campus in Zhengzhou, the capital of the central province of Henan, prompted analysts to warn that iPhone 14 sales would be further affected.
"We are seeing a range of lockdowns in industrial centers around the country on top of various local Covid-19 testing obstacles which are causing some shipment delays," said Kelvin Leung, CEO, DHL Global Forwarding Asia Pacific. "The situation is being continually monitored, as we deploy the learnings from the last two years to keep supply chains resilient and cope with any further challenges."
Softening demand and rates
Events in China, however, are not the sole reason for a muted demand outlook.
The Association of Asia Pacific Airlines (AAPA) reported a 13.9 percent year-on-year drop in international air cargo demand in October as measured in freight ton kilometers.
"Declining business confidence, against a backdrop of rising risks to the global economy, led to a slowing in orders for manufactured goods, in turn driving a 5.5 percent year-on-year decline in air cargo demand for the first ten months of the year," said Subhas Menon, AAPA Director General.
Judah Levine, Head of Research at Freightos, said the air cargo peak season had simply failed to materialize, with part of the year-on-year decline in demand due to improvements in ocean freight. "Shippers who opted for air last year to avoid ocean delays have now shifted back to ocean as container rates and transit times fall," he reported. "Freightos' Air Index data show that air cargo rates from China to the US and Europe have dropped by 50 percent compared to the start of the year."
DHL's November Airfreight State of the Industry notes that global rates are below their levels against last year despite the effects of higher fuel prices. It also outlines how the market is currently having to deal with low volumes. PMI indices indicate sluggish exports in the months ahead because inventories remain mostly full, while high inflation rates are hitting consumer and business purchasing power. Thus, volumes are expected to witness flat growth in the first two quarters of 2023.
Forward indicators from export levels
Nomura's leading index of Asia ex-Japan's aggregate exports (NELI) found that the export outlook for China, Hong Kong, India, Indonesia, South Korea, Malaysia, the Philippines, Singapore, Taiwan and Thailand is declining. The latest NELI reading of 82.9 is the lowest since July 2020 when global trade ground to a halt due to Covid-led lockdowns.
The financial firm highlighted that a double-digit year-on-year decline looks likely, highlighting that South Korea's export growth in the first 20 days of November fell by 16.7 percent year-on-year from a 5.5 percent contraction in October.
Unlike in mid-2020, when supply snarls were a major factor, the export softening in Asia is likely related to weakening aggregate demand. Nomura points out that Asian exports,  historically a bellwether of global demand, suggest that it is no longer a question of if there will be recession in the U.S. and Europe, but rather how deep they will be.
Silver lining from improving air capacity
Air freight supply chains are, however, expected to become more reliable. For example, the resumption of more international passenger services will open up new bellyhold options and increase global capacity.
On top of additional bellyhold capacity, other factors such as conversion to ocean freight and air freighter orders placed during the air cargo peak will start hitting the market, further adding to available capacity, according to benchmarking platform Xeneta.
DHL's November Airfreight State of the Industry notes that global capacity in November was 10 percent higher than a year earlier and just 12 percent lower than in November 2019.
However, Xeneta warns that in many markets "this increase in capacity is unlikely to be supported by a similar growth in demand, therefore putting downward pressure on load factors".
This will be good news for shippers. Leung noted that while some products were reverting to being shipped by sea, lower air cargo rates were making air freight forwarding options more affordable.
"It's a tough market at the moment, but we are well-placed to continue to meet the needs of customers," he added.