Shifting trends for air freight as the holiday season approaches
Shippers have to re-think their approach as air cargo demand lowers and ocean capacity returns.
Shippers have to re-think their approach as air cargo demand lowers and ocean capacity returns.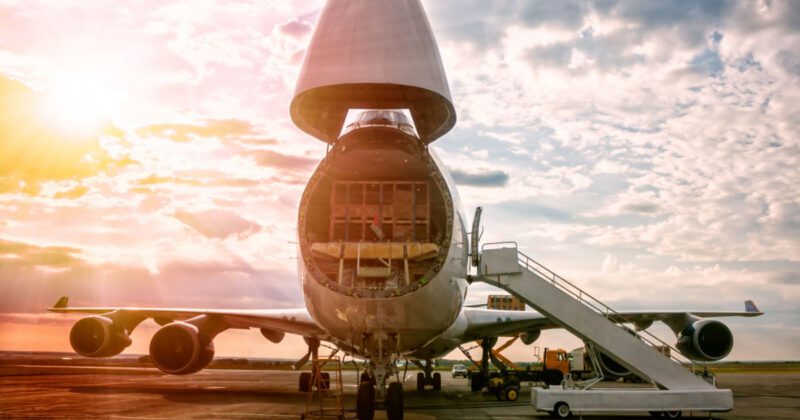 During the pre-pandemic years, the period starting from October towards the end of the year had two obvious and clear trends.
The first would be a slowing ocean market as the late summer peak shipping season drew to a close. This would generally overlap with the second trend: a burgeoning surge of air cargo demand and rates as shippers rushed products to shops in time for the holiday season.
In 2022, however, that rough guide to fourth quarter trading patterns is proving rather obsolete. For starters, the container shipping peak season hardly registered. On the air freight front, there are almost no signs of a fourth quarter cargo surge. Certainly, the belief that 2022 would see the normalization of trading patterns after two years of Covid-19 disruption looks premature.
DHL's October Airfreight State of the Industry notes that a global average inflation rate of around nine percent is expected this year. In fact, the soaring inflation is forecasted to last well into 2023, with "reduced purchasing power likely to create lesser demand/volumes".
Moreover, "lower sales and high inventory" are already apparent across most sectors, with retail and manufacturing the most prominent sectors afflicted. This is encouraging shippers to use ocean options wherever possible to limit inventory and reduce freight costs.
The monthly report, however, also highlighted that volumes on the trans-Atlantic air trade remain comparatively strong compared to most markets, which is a positive sign from a global perspective.
"More positively for customers, there are now a lot more air freight options available in most markets. Global capacity is up 18 percent in October this year versus 2021. In Asia, we're now seeing Cathay ramping up its flights and we're expecting fewer space constraints out of China following Golden Week," said Kelvin Leung, CEO, DHL Global Forwarding Asia Pacific.
Outlook dimming
Despite some positive signs in Asia, sentiment and the latest export volume data are tempering optimism, while the demand outlook is deteriorating. For example, Airport Authority Hong Kong (AAHK) said cargo throughput at Hong Kong International Airport (HKIA) in September 2022 fell 25 percent year-on-year.
"Cargo volume was affected by global economic uncertainties, on-going geopolitical tensions and disruptions to global supply chains," reported AAHK. "Exports and imports saw decreases of 30 percent and 25 percent, respectively, compared to the same month last year.
"Cargo traffic to and from key trading regions in North America and Europe registered the most significant decreases."
The DHL Hong Kong Air Trade Leading Index (DTI)  also reported declining sentiment in its latest Q4 results. "As the traditional peak season approaches, the overall trade index retreated again after recovering from the previous quarter," it concluded. "Concerns over 'weak consumption demand', 'high logistics cost' and 'inflation' were reported by air traders."
Lockdowns continue
Even if capacity at Chinese airports does increase, there are reasons to be cautious about both the economic and the supply chain outlook. Nomura expects real GDP growth in China to be just 2.2 percent this year versus 8.1 percent in 2021, with an export slowdown cited as a key headwind.
Lockdowns also continue to impact supply chains in China. The latest restrictions hit key manufacturing hubs in Ningbo, Shanghai and Tianjin, with Ningbo in particularly affected during October.
The outlook from key markets is also less than inspiring for air freight stakeholders. Nomura expects the Europe area, which is suffering from surging energy prices, to be in recession from Q42022 until the end of 2023. The analyst firm also forecasts that a U.S. recession will begin this quarter.
What next?
The overall Baltic Air Freight Index – calculated by TAC Index – was down by some 28.3 percent year-on-year in the third week of October. One reason for falling rate levels was air demand flowing back to ocean freight.
"However, we need to monitor the situation carefully, especially in case there are regional lockdowns in China again," cautioned Leung.
Writing for the Baltic Exchange, Bruce Chan, Director & Senior Analyst, Global Logistics & Future Mobility Equity Research, Stifel, said there were few signs of any sort of pre-peak air cargo build-up this year, with gradual declines apparent on most trade lanes throughout September.
"Ultimately, we expect these trends to continue," explained Chan. "Given more inventory in the system, more fluidity in the supply chain, less residual boost from fiscal and stimulus policy, and uncertainty over the direction of the global economy, we do not believe there will be much of a peak."
Room for optimism?
Japan offers some room for optimism, however. Inflation levels there are relatively low and are expected to fall soon. According to Nomura, the "post-pandemic resumption of economic activity in Japan will soften the impact of a recession expected in the US".
Chan's analysis also offers some crumbs of comfort. "We believe pricing is likely to remain structurally higher than pre-pandemic levels for some time due to a number of factors," he said.
"Geopolitical instability is keeping a cap on supply even as passenger belly capacity is coming back online.  Economic uncertainty is also giving some providers pause when it comes to augmenting their fleets, in our view.
"Finally, we believe residual volatility and still-out-of-balanced supply chains should support freight volumes as shippers look to both insure against rapid changes in the market and restore balance to their networks, even as core demand softens."