MORE FROM THIS COLLECTION

Summer sun fails to materialize for air freight
Slow demand and a passenger sector in full swing are dampening air cargo rates and volumes. There are, however, signs that the bottom of the market has now been reached.
Slow demand and a passenger sector in full swing are dampening air cargo rates and volumes. There are, however, signs that the bottom of the market has now been reached.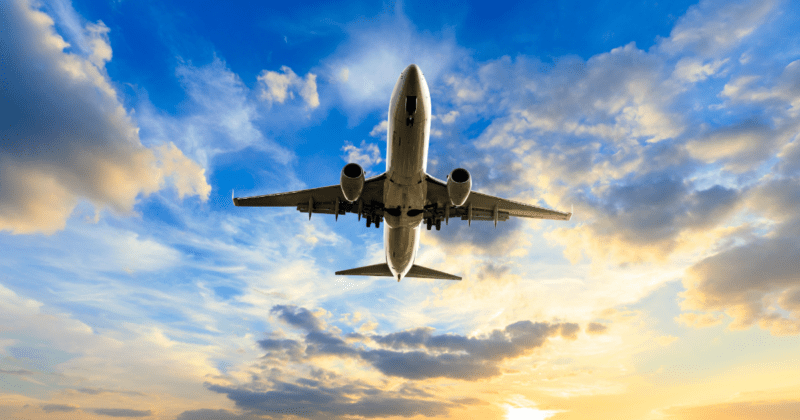 In a summer when inflation, war in Ukraine, and the cost-of-living crisis have been wiped off the front pages by deadly wildfire outbreaks in tourist destinations from Hawaii to Rhodes, those in the air cargo sector might be forgiven for echoing the lyrics of the famous Travis ode: "Why does it always rain on me?"
Certainly, rates and volumes for air freight stakeholders have reared on the lower end throughout the summer months. To some extent, this is because tourism has hit its post-pandemic stride, driving up passenger traffic and bringing substantial extra bellyhold capacity into the market.
"Long-term rates have been stabilizing, though we should be prepared for any seasonal fluctuations," said Niki Frank, CEO, DHL Global Forwarding Asia Pacific.
Undetermined fate for rates
There was little uplift in rates in July and early August. According to the August edition of DHL's Airfreight State of the Industry, cargo volumes remain low and cargo capacity sufficient. Flat volume growth against improved capacity has led to reduced load factors in all regions, with utilization likely to remain balanced under the current demand versus capacity situation.
Air cargo data analysts calculate that rates in the second quarter of 2023 were around 40 percent lower than a year ago but were still 34 percent higher than in Q2 2019. Bruce Chan, director and senior research analyst of global logistics and future mobility at Stifel, said excess supply in air cargo markets had been exacerbated by the influx of belly capacity during the northern hemisphere holiday season.
"Pent-up demand for travel remains robust, even with inflationary pressure, and passenger capacity has still not recovered to pre-Covid levels," said Chan, who expects more capacity to be added in the months ahead.
He added that this dynamic appears most prevalent on transpacific lanes, with certain Asian markets slower to reopen and normalize on the capacity front.
"As a general matter, we anticipate that global cargo market oversupply will linger well into 2024, if not beyond. So, any tightening on the rate front will most likely need to come via demand improvement," said Chan.
Demand shaping up
Improvements in demand are proving stubbornly out of grasp as macroeconomic headwinds remain strong. Figures for week 31 of 2023 (31 July to 6 August) revealed a three percent drop in tonnage compared with the previous week, according to data analyst firm WorldACD.
Comparing weeks 30 and 31 with the preceding two weeks, overall tonnages dropped by two percent versus their combined total in weeks 28 and 29, while capacity and average worldwide rates have remained flat.
For the remainder of this summer, rates analyst firm Xeneta anticipates that airfreight volumes will remain muted. The rates specialist noted that China's Purchasing Manager Index (PMI) ticked up to 49.3 in July from 49.0 in June. With the PMI still under 50, this indicates a continuing decline in the country's manufacturing, which has occurred for a fourth consecutive month. Its subindex for new export orders, a bellwether for air cargo demand, dropped to 46.3 in July from 46.4 in June.
While export markets out of Asia have been rather downbeat thus far in 2023, there are optimistic signs elsewhere. North Africa, for example, has seen record growth in tonnage. WorldACD data indicated that it was one of five subregions to grow in the first six months of the year, when chargeable weight surged 21 percent year on year. North Africa, as such, could potentially be developed into a 'China+1' destination for European manufacturers.
Improving consumer confidence balances difficult trading conditions
There are subtle hints that the rain clouds might soon clear, as the global air cargo market has reached rock bottom.
"This earnings season, there has been a strong focus on demand," said Chan. "Results have been weaker than expected, volumes softer than expected, and signs of an inflection have been more difficult to detect than we had anticipated."
However, based on conversations with management teams — both public and private — and channel checks with shippers, Chan noted that it is likely that the market has tided through the bottom of the barrel. "That bottom may be more of a flat hull than a V-shape. So, things are not likely to get much worse from a demand perspective, in our view," he said.
Willie Walsh, IATA's Director General, noted that in the long term, he was hopeful that the current difficult trading conditions for air cargo would moderate as inflation eased in major economies. "This, in turn, could encourage the central banks to loosen the money supply, which could stimulate greater economic activity," said Walsh.
Chan concluded that while it is unlikely that there will be any major spike in freight levels in Q4 peak season this year, even a small holiday season demand pick-up would be an improvement from last year.
"We think that one of the key swing factors this year will be the level of confidence that retailers have in consumer demand, and whether they err towards caution in rebuilding stocks," added Chan.
"While we are not expecting a peak season surge in the fourth quarter, we are seeing market improvements in the Q4," noted Frank. "We are not 100 percent ruling out a conservative increase in demand during the run-up to the turn-of-year holidays. Shippers should still be mindful and be prepared to cope with larger volumes toward the end of the year."