Adopt cautious approach ahead of peak season despite brief respite
While air capacity saw some return with reduced demand from lockdowns, the approaching peak season and economic outlook spell further uncertainty.
While air capacity saw some return with reduced demand from lockdowns, the approaching peak season and economic outlook spell further uncertainty.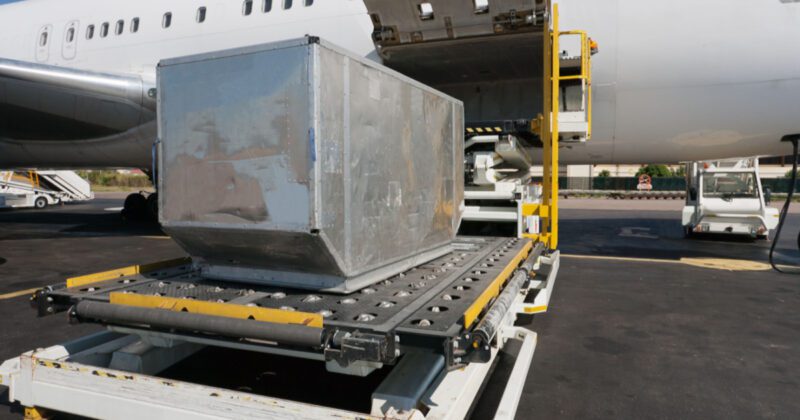 The air cargo market continues to soften on higher capacity and sluggish demand, but the overall picture is very nuanced even as bellyhold capacity is returning to the market.
Thomas Mack, Global Head of Air Freight, DHL Global Forwarding expects air freight markets to tighten later this year, and urges a sense of caution as the peak season approaches.
"The world enjoyed some breathing room during the months of June and July and we do not expect a sudden surge in demand during this year's peak season too," he said, noting that DHL's July Airfreight State of the Industry is forecasting that the softened demand across trade lanes in the coming months, especially out of Asia towards the U.S. and Europe will continue.
There is ample scope for a market upturn later in the year if – and it's a big if - economic headwinds ease.
General air cargo market volumes fell eight percent year-over-year in May as war in Ukraine, soaring inflation, stock market declines and Covid-related restrictions in China battered business confidence and shipment levels, according to CLIVE Data Services. June followed a similar trajectory with volumes down eight percent year-on-year and down by seven percent compared to June 2019.
Mr. Subhas Menon, Director General of the Association of Asia Pacific Airlines, said that after a buoyant 2021, air cargo demand was now encountering more challenges, with "export orders facing downward pressures driven by waning business confidence levels amid an increasingly cloudy global economic outlook".
Kelvin Leung, CEO, DHL Global Forwarding Asia Pacific, noted that the looming presence of inflation, on top of the ongoing Covid-19 restrictions in China, are creating a sense of caution towards the market outlook for the second half of 2022. "Ongoing issues such as the energy crisis in Europe and labor shortages continue to affect the supply chain, bringing much uncertainty for the months ahead," he added.
Capacity up
More positively, freight options are increasing as bellyhold space returns to the market, albeit capacity remains lower now than pre-Covid. Available cargo capacity in June 2022 rose six percent compared to June 2021. This is the result of additional summer passenger flights entering the market as travel restrictions are removed around the world. However, total capacity remained 11 percent lower than in June 2019.
According to the July DHL Air Freight Market Update, while overall capacity in July was up 18 percent year-on-year, passenger capacity was almost 19 percent lower than in pre-Covid July 2019.
Delicate balance
Capacity additions and the deteriorating economic picture combined to push rates downwards in June, especially on the North Atlantic where rates have dropped 30 percent over the last three months, according to CLIVE. DHL's July Airfreight Market Update also notes that general airfreight rates in June this year were still 120 percent higher than in June 2019 and 23 percent higher than in June 2021.
Niall van de Wouw, founder of CLIVE and Chief Airfreight Officer at Xeneta, said the softening Atlantic market, where more capacity has been added this summer, could have wider repercussions even on ex Asia lanes to the US and Europe where flights are currently "relatively full" if carriers transfer capacity away from the Atlantic lanes.
"Will carriers deploy their freighters to other markets in Asia Pacific, Africa, or South America? We are already seeing some freighter redeployment in the market," said van de Wouw.
"But even on the trans-Atlantic trade land, there are still shortages of space. And globally demand for main deck capacity remains high," added Mack.
Explaining rate declines
Bruce Chan, Director & Senior Analyst, Global Logistics & Future Mobility Equity Research at Stifel, admitted in a report for the Baltic Exchange that Stifel had expected rates to rise in June. Explaining the downturn, he noted four factors.
First, fuel prices tapered steadily during the month, tempering increases in base rates.
Secondly, the third quarter is typically the second-slowest air freight shipping season and "we are currently entering the normal late-summer lull before the onset of the holiday peak" so the rates drop could also be partly seasonal.
"The third possible explanation is that the post-shutdown manufacturing ramp-up in China has been, and will be, more gradual than we expected," said Chan.
Finally, Chan said there was also the possibility that demand was starting to moderate on a long-term basis. "Are we seeing signs that the recessionary bogeyman has arrived?" he added. "Airfreight volumes and airfreight rates are likely a leading indicator, in our view, but we don't have clear evidence to support that thesis," noted Chan.
Annualized U.S. GDP contracted 1.6 percent in 1Q22, for example, but unemployment and absolute consumer spending figures have been more resilient, and U.S. inventory-to-sales ratios remain near all-time lows.
"We don't, and cannot, discount the possibility of the last scenario. And, while we do expect a broader slowdown at some point in 2023, we believe that what is currently impacting rates is shorter-term in nature," added Chan.