Improving reliability is among positive signs for ocean freight
A closing gap in the demand and capacity imbalance is also putting downward pressure on rates.
A closing gap in the demand and capacity imbalance is also putting downward pressure on rates.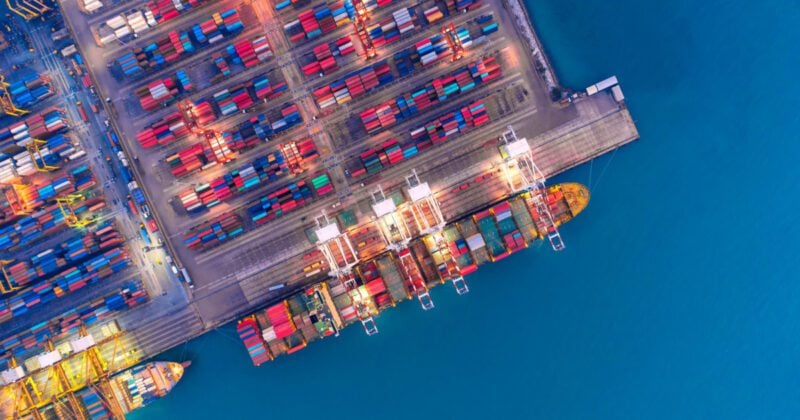 As demand slows and pressure on ocean shipping supply chains eases, container lines are slowly improving the reliability of their schedules.
Global schedule reliability improved by 0.5 percentage points month-on-month in July to 40.5 percent. Although this is still far lower than the 60-85 percent levels consistently achieved by carriers from 2018 to July 2020, July 2022 represented only the second time since the start of the pandemic that schedule reliability improved year-on-year, according to shipping consultancy Sea-Intelligence.
As seen in the September DHL Ocean Freight Market Update, July was the third consecutive month that saw schedule reliability improve month-on-month. The lowest reliability was again recorded on the Asia-US East Coast trade (15.9 percent) while the South America-Mediterranean trade was the best performing trade (64.0 percent).
Kelvin Leung, CEO, DHL Global Forwarding Asia Pacific, noted that any improvement in service reliability was a welcome change. "At 40.5 percent reliability, we are not yet where we would like to be, but we are encouraged by the efforts of carriers and hope we will see further improvements in the months ahead," he said.
Another key metric, the average delay for late vessel arrivals, has also dropped sharply this year, now firmly below the 7-day mark. In comparison, the second half of 2021 saw this mark close to eight days.
Easing bottlenecks
One key factor in efforts by lines to boost reliability has been reducing snarl-ups, particularly at terminals. In Europe, for example, there are now clear signs that improved labor availability and a reduction in imports is relieving congestion at ports.
Lars Jensen, CEO of consultancy firm Vespucci Maritime, notes that diminishing vessel queues essentially increase global capacity. In January 2022, 13.8 percent of global fleet capacity was unavailable due to delays but by July this was down to 9.3 percent.
"This has the effect of releasing additional capacity into the global market, in turn increasing capacity at the same time where global container demand is declining slightly," noted Jensen.
Slowing demand
As recession looms and inflation soars, consumers are seemingly cutting spending, leading to a gradual slowdown in the global container demand. But it is becoming increasingly clear that, of the big two import markets, Europe is being impacted far more heavily than the U.S. due to its greater reliance on Russian energy exports.
"On the demand side, record inflation levels seem to be taking their toll more on European consumers than on Americans up to now," reported shipping consultancy MSI. "Asian containerized exports to Europe fell by 9.7 percent year-on-year in June. Exports to North America remained firm in July, up 2.5 percent year-on-year and 2.7 percent month-on-month."
Downward rates pressure
Even though U.S. demand is holding up relatively well, more available shipping capacity and sagging global demand are putting strong downward pressure on global spot freight rates. Some analysts believe the ocean freight market is moving back towards a degree of normalization, or at least shifting closer to pre-pandemic norms.
According to Sea-Intelligence, the extreme spikes in container freight rates in 2021 were due to an imbalance between demand and supply. This was primarily caused by port congestions typing up fleet capacity, which led to vessel delays, as well as a spike in cumulative demand.
In fact, demand was consistently 10 percent higher than capacity from November 2020 to January 2022. This imbalance has improved in recent months, which is now two percent higher than capacity.
"The recent trend towards normalization has in turn also been primarily driven by gradual improvements in schedule reliability and vessel delays, and as long as improvements continue, we should expect that the supply/demand balance will also continue to decline, and freight rates will be under increasing downwards pressure," reported Sea-Intelligence.
Although spot rates on most trades remain far ahead of pre-Covid levels, Jensen also believes recent declines are the start of a more fundamental trend.
"August is typically an element of the strongest part of peak season, yet 2022 does not have any material peak season," he said. "As a consequence, the slide in spot rates not only continued, but the pace of the decline also increased.
"The available data in the market shows that fundamental support for very high freight rates has now fully disappeared and further weakening going forward is to be anticipated."
"Even though the demand-supply balance for container shipping capacity has eased after a rather frantic two years, it is worth noting that we are still a long way from what we used to call normal," said Dominique von Orelli, Global Head, Ocean Freight, DHL Global Forwarding.
Ongoing congestion in many ports, particularly on the U.S. East Coast, needs to be closely monitored to prepare for any potential disruption. "And we know from the supply chain shocks from the last two years that even a slight shake-up can have a significant impact," added von Orelli.