Consumer demand likely less vigorous ahead of upcoming peak season
Caution should still be exercised in light of ongoing events that could jolt the supply chain once more.
Caution should still be exercised in light of ongoing events that could jolt the supply chain once more.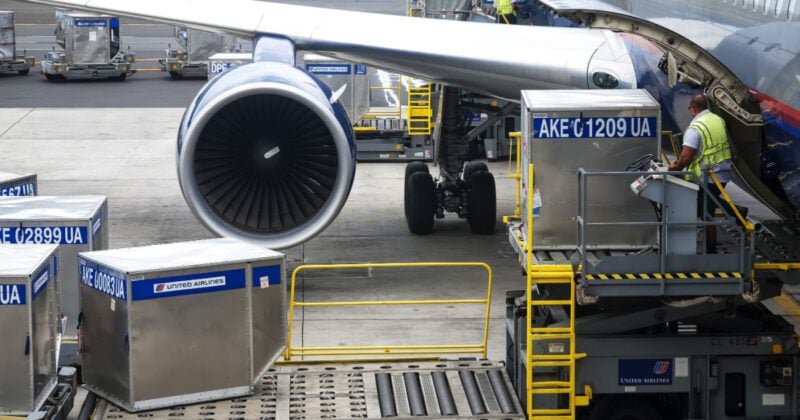 Softening exports out of Asia, more passenger aircraft bellyhold capacity entering the market, and strong economic headwinds are expected to produce a Q4 air cargo peak season which is significantly less vigorous than in 2021 and 2020.
Inflation is weighing heavily on advanced economies and consumer demand, with the International Monetary Fund, World Bank and most analysts heavily downgraded 2022 and 2023 GDP growth forecasts.
"We are seeing this playing out in demand from Europe, and to a lesser extent the U.S., for exports out of Asia as well as in less aggressive new orders," said Kelvin Leung, CEO DHL Global Forwarding Asia Pacific.
Leung noted that there has been a significant air-to-ocean conversion this year, signalling a slightly more subdued peak season compared to the extremes from the last two pandemic-driven peaks.
"However, there are still so many bottlenecks at ports and elsewhere in supply chains that it would not take much of a jolt to global logistics flows for demand for air freight to get more forceful as we get closer to the holiday season," he added.
Capacity additions
Global freight capacity has been gradually increasing through the year and has been buoyed this summer by additional bellyhold options on key routes out of the Middle East and on trans-Atlantic and intra-Asia lanes.
DHL's July Airfreight State of the Industry report recorded that overall capacity in July was up 18 percent year-on-year.  The August report notes that global capacity in August this year was just 11 percent lower than in August 2019, despite airspace closures and ongoing Covid-19 disruption.
Demand reduction amidst capacity growth
On the flipside, there is a noticeable dip in demand, in part due to lowered consumer requirements with inflation in play.
The latest after-the-fact data for June from the International Air Transport Association (IATA), which was released at the start of August, revealed that global demand, measured in cargo tonne-kilometres, was 6.4 percent below June 2021 levels. Global demand for the first half-year was 4.3 percent below 2021 levels, while capacity was up 4.5 percent.
The Association of Asia Pacific Airlines (AAPA) reported in late August that air cargo markets had "weakened further" due to falling export orders alongside worsening business and consumer confidence levels. The AAPA noted that in July international air cargo demand, as measured in freight-tonne kilometres, dropped by 11.6 percent year-on-year.
Financial and analyst firm Nomura's export leading indicator (NELI), a composite index made up of forward-looking indicators of Asian exports covering 10 economies - China, Hong Kong, India, Indonesia, South Korea, Malaysia, the Philippines, Singapore, Taiwan and Thailand - is now predicting a "deeper slump in Asian exports" than previous readings.
Nomura believes evidence of weakening export demand has "gathered momentum", with Asia excluding-Japan export volume growth of 1.5 percent year-on-year in Q2 already much weaker than value growth of 13.8 percent.
NELI is now "pointing south until September", noted a Nomura report, with Asia's export growth "likely to slump from the mid-teens currently to low single-digits by year-end, and into negative territory early next year".
Nomura expects the in the export growth downcycle to occur only around mid-2023. "This is consistent with our view that the initial slowdown phase reflects an inventory destocking cycle, and weak demand in China," said the report. "But going forward, the weakness is likely to spread as final demand slows across the advanced economies. The downcycle is just starting."
Cause for optimism for air import
Heading into the second half of 2022, there were also some positive signs. The Q3 report on the DHL Hong Kong Air Trade Leading Index (DTI), which measures the forward-looking business outlook of Hong Kong air traders, reported a recovery in the Overall Air Trade Index. It was a rise from 35.8 in Q2 to This was "mainly driven by a significant rebound in the Air Imports Index from 36 to 43.1 points, similar to the level prior to the fifth wave of the pandemic".
An index value above 50 indicates an overall positive outlook while a reading below 50 represents an overall negative outlook for the surveyed quarter.
On the flip side, the Air (Re-)Exports Index recovered at a slower pace from 35.5 to 37.0 points with non-U.S. currency markets showing "an obvious improvement in imports, while Americas was the only market with a dip".
A balancing act for the future
Bruce Chan, Director & Senior Analyst, Global Logistics & Future Mobility Equity Research at Stifel, noted in a report for the Baltic Exchange that the demand levels and freight rates witnessed during the pandemic had now most likely passed.
However, he argued that demand was moderating slowly, not collapsing, while supply was only gradually loosening. "Our view is that we have seen peak freight volumes, both broadly and on a global basis," he explained.
"Absolute rates can still move higher. However, the gulf between current rates and those seen a year or two ago should continue to moderate. The process likely happens gradually given the amount of dislocation still present in global supply chains, which means that full normalisation of rates to historical levels probably will not happen until well into 2023," added Chan.
Still, there is cause for optimism, despite the air of caution conveyed in recent economic forecasts. Leung adde: "Shippers are being more cautious about committing to air freight options which is entirely understandable given downbeat economic forecasts. But the market is still vibrant. Many key lanes have room for growth, especially as peak season looms."