Holding out hope for improved demand amidst low export level
A strong capacity, with a potential uptick in demand by end January, could put some positives back into the market.
A strong capacity, with a potential uptick in demand by end January, could put some positives back into the market.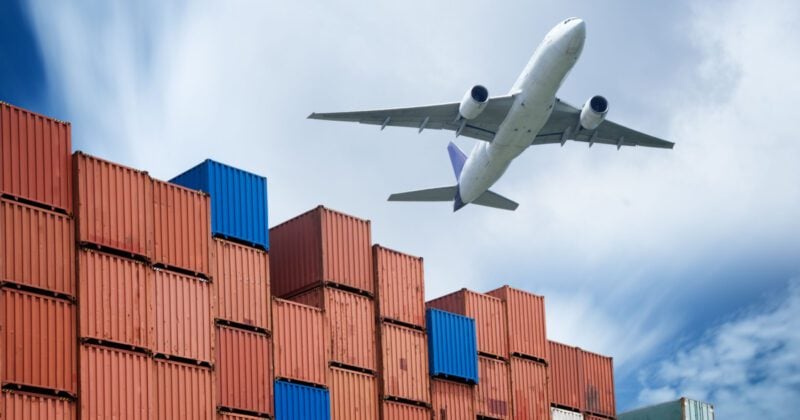 The 2022 air cargo peak season was very much a non-event, but an uptick in demand ahead of the Lunar New Year in January cannot be entirely discounted despite the market's multiple macro and structural challenges.
DHL's December Airfreight State of the Industry noted that export "volumes remain low" with PMI indices indicating "low export orders" as inflation impacts purchasing power.
"There is no escaping some of the economic trends affecting freight demand across modes, until at least the middle of 2023." said Kelvin Leung, CEO, DHL Global Forwarding Asia Pacific.
"For air cargo specifically, e-commerce growth is negligible right now and, of course, the reduced cost of ocean solutions is causing some modal transfer away from more expensive options.
"However, there is still a chance that we'll see a late spike ahead of China's Lunar New Year which starts on 22 January. But, more generally, we're looking at stable volumes towards Q4 when inventories are down to a healthier level," added Leung.
Balancing between capacity and demand
The difference between the air cargo outlook in December 2022 versus a year earlier is striking, to say the least. Back then capacity was severely restricted as the lack of bellyhold space due to Covid-19 restrictions limited available supply. At the same time demand was soaring across modes, prompting many shippers to source time definite air cargo options even as rates hit historic highs.
In late 2022, every metric of that market equation is significantly altered. For example, on the East-West trades, the resumption of more passenger services has led to global capacity in December rising to seven percent higher than a year earlier, and capacity remains available on the majority of trade lanes.
Demand growth has also slowed. The Association of Asia Pacific Airlines (AAPA) reported that October's figures showed a 13.9 percent year-on-year drop in international air cargo demand as measured in freight tonne kilometres due to a downturn in "export markets for intermediate goods".
"Declining business confidence, against a backdrop of rising risks to the global economy, led to a slowing in orders for manufactured goods, in turn driving a 5.5 percent year-on-year decline in air cargo demand for the first ten months of the year," said Subhas Menon, AAPA Director General.
Lowering rates
Rates have been declining for much of the year, and there has been little evidence in recent months of any sort of recovery, aside from a minimal "pre-Christmas" upturn in the third week of December.
Bruce Chan, Director & Senior Analyst, Global Logistics & Future Mobility Equity Research, Stifel, reported that rates on key lanes were showing few signs of rebounding. "In November, we continued to see sequential deceleration from mid-year levels in $/kg out of Asia," he reported in analysis for the Baltic Exchange.
He noted that air cargo data tracker TAC Index reported that November 2022 rates for Shanghai to North America declined 10 percent versus October, while prices for Hong Kong to North America fell four percent. Europe-destined lanes from Shanghai were five percent lower for the same October to November period.
Demand challenges
The recent drop in demand boils down to how much is due to predicted and advanced inventories from 2022, both of which will be critical in the months ahead. Chan expects "there is some of both" and predicts "significant tail risk" for the air cargo market in 2023.
He also forecasts a delinking of the European and North American markets. "Even as Europe has so far this year been more resilient than North America-destined lanes from a rate perspective, consumer and/or industrial activity is at risk due to energy scarcity and geopolitical events—not just for 2023 but subsequent years too," he reported. "The U.S., we think, is more likely to see a soft landing, especially if it wins relative growth share."
What is clear is that there remains a lot of macro risk. A potential global recession, soaring energy prices, runaway inflation, and geopolitical issues like the Russia–Ukraine war and the ongoing US–China trade spat will continue to undermine consumer spending and freight demand next year, according to the Journal of Commerce.
Some analysts believe that global trade demand and the efficiency of key export supply chains out of China could improve next year, should the latest indications that the strict policies are being phased out bear fruit.
However, with the pandemic still affecting key parts of the economy, causing yet more supply chain disruption, there are doubts about how long any loosening of the zero-Covid policy will last unless the spread of the virus slows.