MORE FROM THIS COLLECTION

Freight rates remain high but show signs of softening
Global recovery is starting, despite China's power cuts and zero Covid strategy having an impact.
Global recovery is starting, despite China's power cuts and zero Covid strategy having an impact.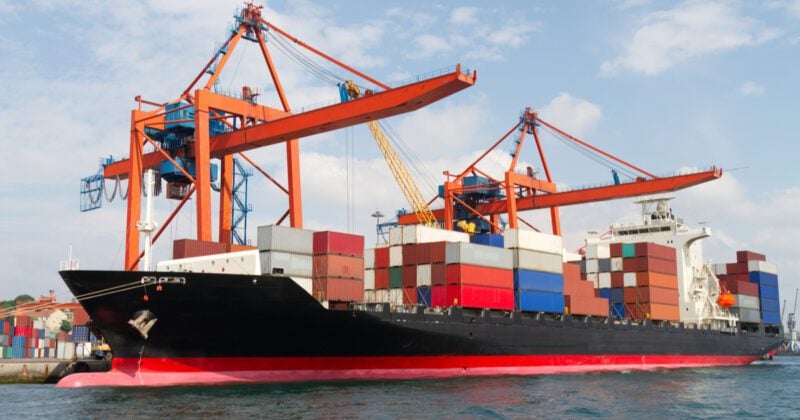 As we enter the middle of the northern hemisphere winter, there has been some deflation in spot freight and container charter rates, although both metrics remain at historically inflated levels.
But perhaps the most significant trend emerging for container shipping and global supply chains is evident in China, where strict zero Covid strategy quarantines and electricity blackouts are disrupting manufacturing.
Both could play a huge role in determining output levels from 'the world's factory' in the months ahead and the drop in output may already be a factor in the softening of freight rates.
Certainly, September port statistics indicate that box volumes at key Chinese hubs slowed just as the first rounds of power cuts started to disrupt output. Anecdotal evidence suggests power cuts have also been biting hard in the fourth quarter, with some ports suffering reported double-digit monthly volume drops.
The impact of China's zero covid strategy and power cuts
Power shortages and outages have been unevenly dispersed across the Chinese cities, and often imposed at short notice. This has been exacerbated by an ongoing trade spat with Australia - previously a key coal supplier - which has hit coal availability and driven up prices for the fuel which provides the lion's share of China's electricity.
Nonetheless, the central and central west provinces are relying heavily on renewable energy sources, which alleviates the current situation. "We are observing an improvement in the power shortage, amidst strong export levels," said Kelvin Leung, CEO, DHL Global Forwarding Asia Pacific.
On the energy consumption front, the country has shown little sign that it might pull back from its longstanding reduction targets. Certainly, in the Beijing area, it seems highly likely that efforts to reduce emissions will continue through the Beijing Winter Olympics in February 2022.
Its zero Covid strategy, meanwhile, has seen entire regions placed under curfew and international borders closed for over 18 months. This has worked through 2020 and most of 2021, with its economy being the only to grow by 2.3 percent in 2020.
The prolonged strategy, however, is starting to show signs of a slowing domestic economy. "China's GDP grew by 4.9% in the third quarter, so there was a clear loss of momentum compared to the 7.9% recorded by the National Bureau of Statistics in the second quarter," noted Leung.
As gains are likely to diminish while pains could rapidly rise, China's overall strategy has global implications owing to its role in global production and supply chains. Stringent import measures due to Covid over the past few weeks, and the expected closure of factories ahead of Chinese New Year, will constrain manufacturing output while global inventory levels are again on the rise.
"We are working with our customers in China to ensure their supply chains are as flexible as possible and they can adapt to any policy changes as they arise," added Leung.
US consumption on the rise
The flipside of constrained production in China is buoyant demand from the US, the market which has taken a bulk of the vessel capacity and equipment away from other global container trades over the last year. This is mainly due to the crunch of the holiday season, with shippers desperate to get cargo into the U.S. as inventory levels remain low.
Analyst firm Sea-Intelligence highlights that consumption of goods in September was still "fast outpacing" that of services. "The consumption boom driving container volumes showed no signs of abating in September," reported the analyst firm. "Whilst there was some element of decline in the growth rate, this was to a large degree driven by motor vehicles and not by typically containerised consumer commodities."
Sea-Intelligence also notes that while demand is shifting from durable to non-durable goods, this will not materially alter the boom in container volumes. "This means we should not expect a decline in demand to 'rescue' the congestion and bottleneck situation in the short to medium term," it added.
Consulting firm Hackett Associates now expects year-on-year US container import volume growth to continue throughout the November-February period, which will make it difficult to clear supply chain bottlenecks, not least at ports.
On top of that, global ocean supply chains remain afflicted by multiple headwinds that will continue to affect businesses in the months ahead.
"From power outages and port shutdowns in Asia to backed-up ships and shortages of truck drivers in the United States, there are few positive signs that the movement of consumer goods or the supply of inputs needed for industrial production is getting better," said Hackett Associates founder Ben Hackett.
DHL's November Ocean Freight Market Update notes that the backlog of container ships at the ports of Los Angeles and Long Beach, counted on 19 October, was 100 ships waiting to enter and unload, with another 45 ships expected to arrive at the ports shortly.
Ports are running out of space and containers are piling up at docks because delivery is heavily delayed due to lack of rail cars, shortage of truckers and a chassis deficit.
The US East Coast port of Savannah is also suffering heavy congestion. Between 22 and 27 vessels have been anchored per day outside Savannah harbour. Waiting times average eight to 10 days.
Dominique von Orelli, Global Head, Ocean Freight, DHL Global Forwarding, said port congestion was not confined to the US. "We're also seeing carriers diverting ships away from Europe's northern range ports including Felixstowe, Antwerp, Rotterdam and Hamburg to smaller alternative ports to avoid delays," he added. "Ports are struggling with too many containers, which are congesting stacking areas, and also with labor shortages.
"We expect further schedule changes and adjustments from carriers on Asia-Europe and trans-Pacific services in the months ahead."
Maintaining a low schedule reliability
As the holiday season approaches, container markets have turned almost Shakespearean as service reliability remains anchored at historically low levels.
Schedule reliability improved marginally in September by 0.6 percent to 34.0 percent, maintaining the range of 34%-40% seen throughout the year, according to Sea-Intelligence.
The only "positive", said the analyst firm, was that schedule reliability was not plummeting further. On a year-on-year level, schedule reliability in September 2021 was down by 22 percent.
The average delay for late vessel arrivals also improved marginally in September, dropping to 7.27 days.