MORE FROM THIS COLLECTION

Novel coronavirus outbreak to weigh heavily on ocean freight in Q1 2020
China's prolonged shutdown to contain the novel coronavirus outbreak is expected to have a major impact on global shipping in the first quarter.
China's prolonged shutdown to contain the novel coronavirus outbreak is expected to have a major impact on global shipping in the first quarter.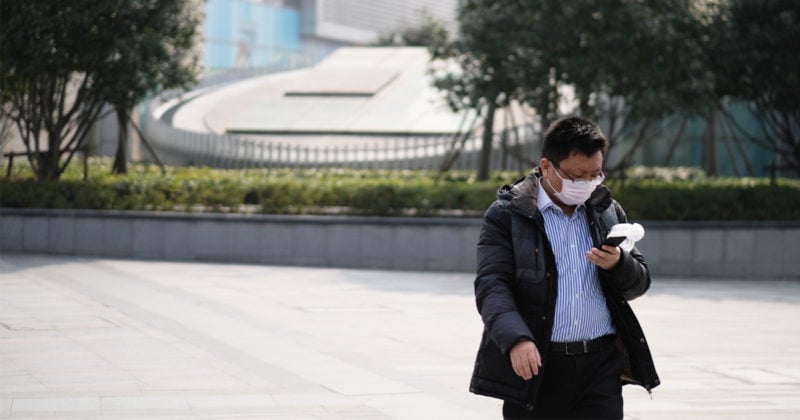 Container shipping demand usually peaks ahead of the Lunar New Year holidays before a long lull, during which Chinese factories are closed or operating at reduced capacity.
This year, however, the rapid spread of the novel coronavirus (COVID-19) means traditional trading patterns offer no guide in predicting what will happen in the coming weeks.
China's official Lunar New Year holidays were due to finish at the end of January. Instead, large swathes of the economy remained closed into the second week of February under government orders, in a bid to contain the coronavirus that has claimed more than 2,000 lives.
The shutdown could continue far longer, with millions working from home indefinitely. Auto manufacturers including Toyota and Honda have extended the closures at their China plants, which were originally scheduled to restart production early this month.
The business closures are expected to take a heavy economic toll on China. Japanese investment bank Nomura now forecasts China's real GDP growth in Q1 2020 to drop substantially from the 6 percent achieved in Q4 2019.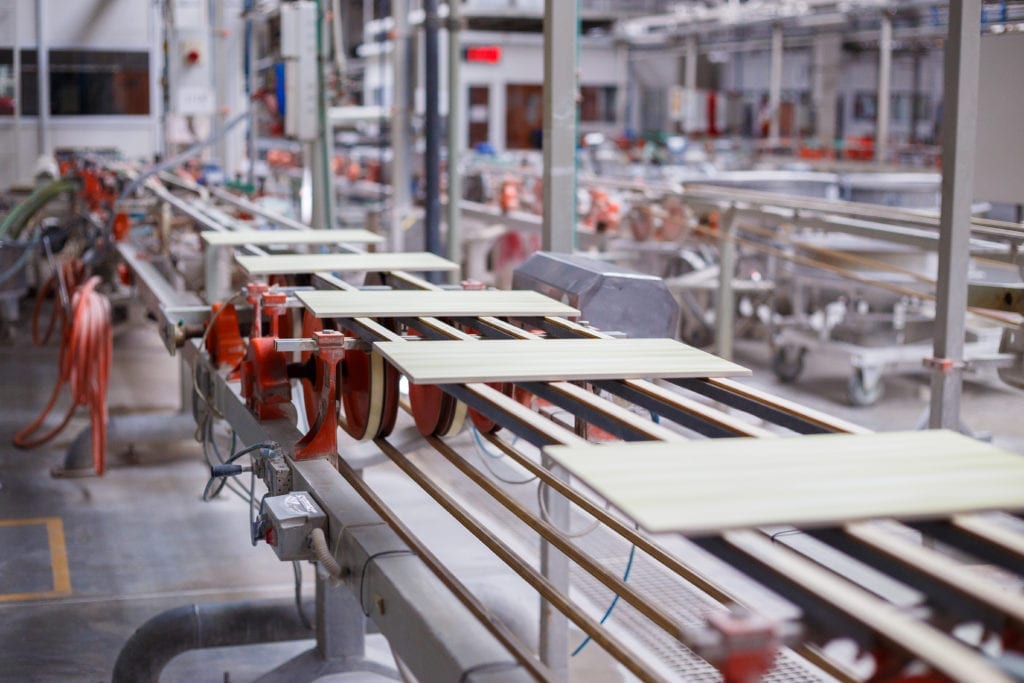 The investment bank believes the drop could be even more significant than the quarterly decline of two percentage points registered during the SARS outbreak in 2003.
"Every week that China remains closed will mark a slowdown of economic growth," said Peter Sand, chief shipping market analyst at shipping industry body BIMCO.
On hold
The extended shutdown of large parts of China's economy was already causing global supply chain disruption in early February. China's container ports are among the world's busiest.
In the first week of the month, all were open except the port of Wuhan in Hubei, the epicenter of the coronavirus outbreak. However, although shipping services were still docking, the availability of export cargoes was limited due to the shutdown of factories and warehouses as well as the closure of logistics, forwarding and liner offices.
The lack of truck drivers meant import cargoes were building up at terminals, creating shortages of refrigerated container storage capacity for perishables. Supply chain difficulties were being magnified because seafarers were banned from leaving their vessels, slowing the loading and unloading process and resulting in delays.
"Given the current situation, we expect delays in Chinese ports, and in other ports around the world accepting bookings to China," said Dominique von Orelli, Global Head, Ocean Freight, DHL Global Forwarding.
"As a result, we anticipate that cargo in these ports will be on hold for longer periods which will create port storage and equipment demurrage costs.
Due to the slower terminal operations and pick-up of inbound containers in China, some carriers have imposed a Port Congestion Surcharge (PCS), with immediate effect, for reefer containers imported into Shanghai, Ningbo and Tianjin (Xingang). The surcharge imposed is meant for carriers to cover the costs involved to divert cargo to nearby ports that have reefer plugs available.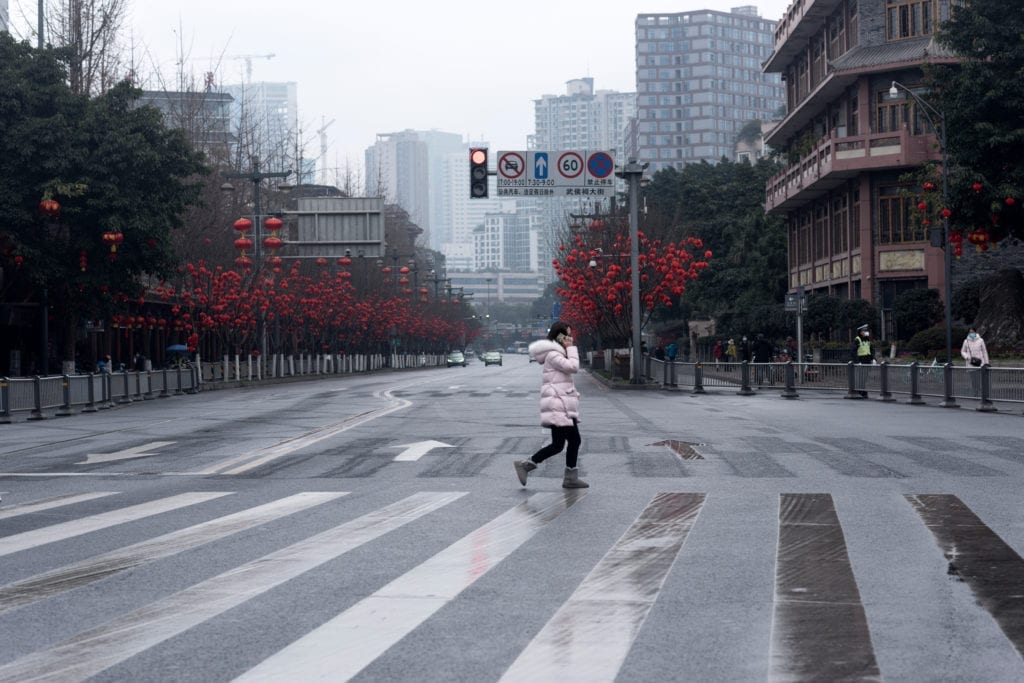 Container shipping analyst firm Alphaliner estimates that the extended Chinese Lunar New Year holidays will reduce container cargo throughput at Chinese ports, including Hong Kong, by over six million twenty-foot equivalent units (TEU) in the first quarter of 2020.
The analyst firm expects the volume contraction to reduce global container throughput growth by at least 0.7 percent for the full year.
When China might fully reopen for business is still tough to predict. One estimate put factory output nationwide at 20 percent in the first week of February, rising to 40 percent in week two. Yet with more infections and deaths by the day, output is set to be heavily disrupted for much of February and into March. Given China's status as the world's factory, the knock-on impacts across industry verticals will be immense.
Once China's factories do return to full output and demand resumes, shipment backlogs and shortages are expected to fuel a surge in demand for container shipping. Modal shifts to truck, road and rail are likely as original equipment manufacturers (OEMs) run short of critical products.
Capacity crunch, price spikes likely
The impact on container freight rates will depend on how much capacity shipping lines have withdrawn at that point.
In early February, box shipping lines had voided huge amounts of capacity for Chinese New Year even before the damaging impact of the novel coronavirus surfaced.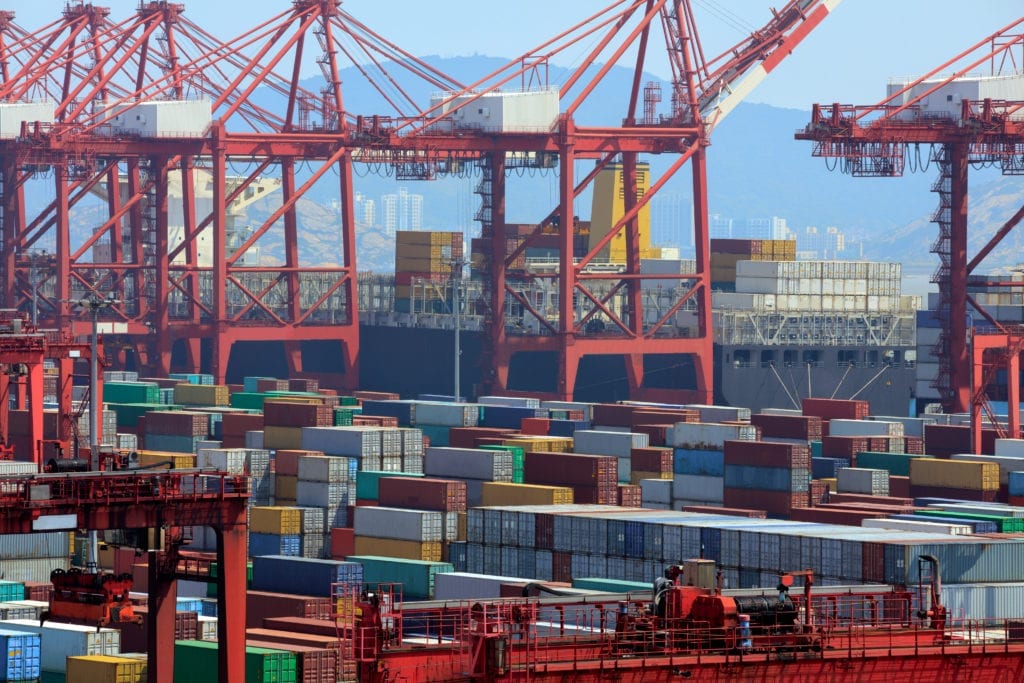 Since then, shipping lines have announced extensive blank sailing programs for their vessels until the end of February. About 82 trans-Pacific sailings have been canceled into March, taking out around 198,500 TEU off the market, while carriers have blanked around 54 sailings in total for trade between Asia and Europe, based on data from analyst firm Sea-Intelligence Maritime Consulting.
Those ships that were sailing were sailing at low — almost certainly unprofitable — utilization rates.
According to DHL's February Ocean Freight Market Update, the current average vessel utilization is approximately 50 percent due to the Lunar New Year holidays and the subsequent manufacturing slowdown.
While capacity remains at status quo for ocean freight, the demand continues to fall short of market expectation due to the current health crisis. As a result, container lines are withdrawing more capacity to reduce losses.
When demand eventually picks up, two scenarios could play out. The first one could see lines scramble to fill empty vessels, which would likely see rates plummet.
However, the opposite seems more likely. Such has been the extent of liner capacity withdrawals and build-up of global demand for shipments from China, that when trade does return to full swing, spot rates on headhaul Asia-Europe and trans-Pacific services could easily soar.
Mass rollovers could become a threat due to slot shortages and the eagerness of lines to take the highest-paying cargo as they seek to claw back the losses suffered during China's shutdown.
On the backhaul, East-West trades from North America and Europe to Asia, earlier voided sailings could create further capacity and pricing headaches for container shipping buyers.
The rapid mass-cancellation of additional sailings have a high likelihood of causing capacity shortages for backhaul shippers three to six weeks into the future, depending on geography, according to Sea-Intelligence's weekly maritime analysis.
The firm added that back-haul shippers should prepare not only contingency plans for potential capacity issues but also significant price spikes.
On both front-haul and backhaul container services, service reliability is likely to be an issue as delayed vessels work their way back into service rotations once China reopens for business.
In short, after the current supply chaos passes, extended ocean shipping pricing and service volatility will likely follow.