MORE FROM THIS COLLECTION

Equipment shortages fuel bull market for container shipping
For the first time in decades, ocean freight demand and rates remain high even as the year comes to an end.
For the first time in decades, ocean freight demand and rates remain high even as the year comes to an end.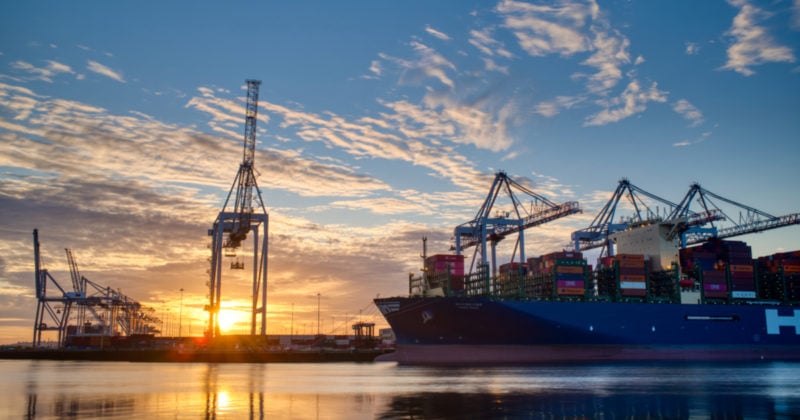 The end of the calendar year usually heralds a slew of carrier blank sailings as freight rates and demand on the major East-West ocean lanes subside following the summer peak season. In 2020, however, the trade playbook has been ripped up.
After surging from May onwards, spot and contract rates on the trans-Pacific eastbound trade hovered at near-record levels from early September through the first week of December.
At the start of the month, Shanghai-New York and Shanghai-Los Angeles spot freight rates were up 92 percent and 164 percent year-on-year respectively, according to the World Container Index assessed by shipping consultancy Drewry.
The unusual plateau of rates on trans-Pacific services into the U.S. east and west coasts occurred even as ocean supply chains faced multiple blockages and heavy demand. This prompted some analysts to question whether regulatory pressure from the U.S. and China, and carriers' profiteering, were influencing liner pricing.
Asia-Europe crunch
Over the last month, Asia-Europe spot rates have spiked.
Shanghai-Rotterdam spot freight rates, for example, rose 30 percent in the week to December 3 to move 180 percent higher than a year before, according to Drewry data. Shanghai-Genoa rates gained 19 percent in the same week to move 163 percent ahead of a year earlier.
After successfully hiking rates on December 1, some container lines announced plans for circa US$1,000 (€835) per 20-foot equivalent unit (TEU) peak season surcharges and/or General Rate Increases for mid-December.
With demand outstripping capacity and logistics disruptions ongoing, carriers such as CMA CGM initially declared it would stop accepting Asia-Europe bookings in December before eventually announcing additional capacity in response to the unprecedented demand. Others continued to skip calls at congested UK ports.
Container shortages causing problems
One factor interlinked with spiraling freight rates and supply chain bottlenecks in late 2020 has been the chronic shortage of containers.
"A combination of strong cargo demand in Asia and an increasing shortage of 40-foot containers explain why spot rates for Chinese exports have risen so sharply over the last few weeks," said Kelvin Leung, CEO, DHL Global Forwarding Asia Pacific, in DHL's Ocean Freight Market Update this month.
Analysis by online container marketplace Container xChange found that container availability in China was "at a record low" at the start of December, with shortages of 40-foot high cube containers particularly acute.
Container shortages might also partially explain the leveling up of average spot rates between the China-U.S. West Coast and Asia-Europe (the Mediterranean and North Europe) trades in recent weeks. Previously, lines and forwarders prioritized containers for the more lucrative China-U.S. trade, forcing European shippers to pay premiums to secure equipment.
Lars Jensen, CEO of shipping analyst firm Sea-Intelligence, said container shortages were just one factor in what he described as "one of the strongest bull markets for the container carriers in at least the last few decades".
He said pandemic-induced lurches in demand have been applying pressure on all elements of the supply chain, leaving ports struggling to cope as ships arrived with more containers than expected. Delays at berths and storage areas were adding to delays in returning containers.
However, there are indications that the strains on container markets will not last too far beyond an expected peak before the Chinese New Year holidays next February.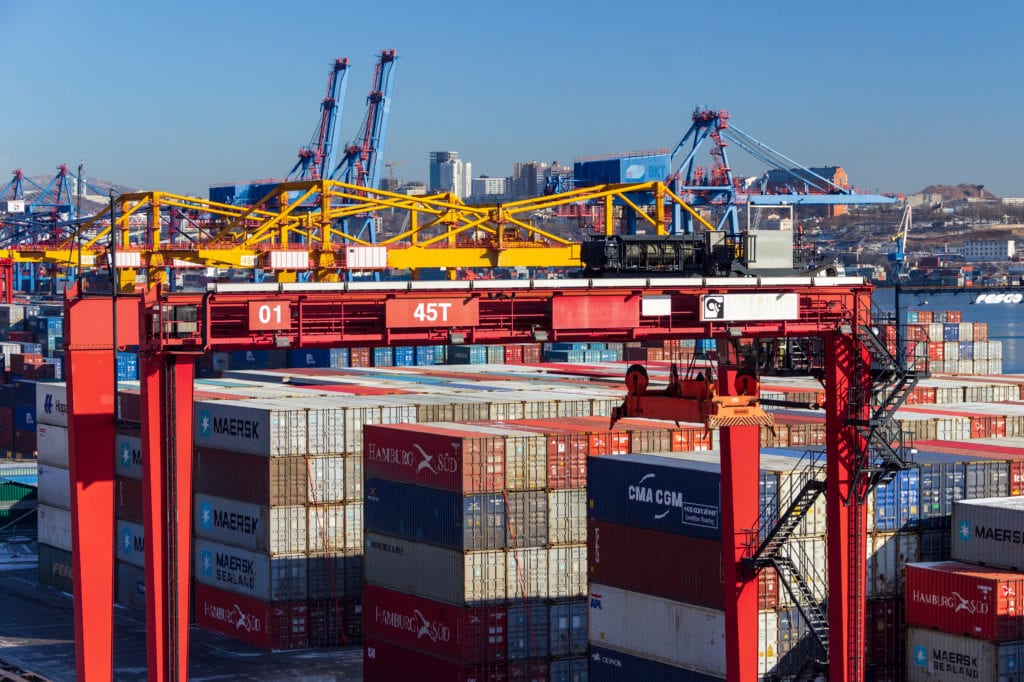 Chinese container manufacturers are ramping up production and container lines are rushing containers back to Asia as quickly as possible. "For a faster turnaround, some carriers have even resorted to sending empty containers immediately back to China, which is proving a growing problem for shippers exporting to Asia," explained Leung.
Jensen, who predicts the equipment situation will be resolved after Chinese New Year 2021 even if demand remains at heightened levels, said lines could also increase capacity by speeding up ships should the demand-supply crunch continue.
Demand for space could yet soften
Still, there are indicators that demand might slowly subside.
China's export growth surged 21.1 percent year-on-year in November, driven mainly by exports to the U.S. (up 45 percent year-on-year) and EU (up 25.9 percent year-on-year).
Despite the November numbers, there are still good reasons to suspect the export boom will run out of steam, easing supply chain logjams in the process.
Underpinning China's export performance has been the insatiable demand for products related to the coronavirus pandemic such as personal protective equipment (PPE) and electronics products for working from home. Many of these products are considered by economists as 'one-off' purchases that will not be repeated.
Moreover, as vaccines are rolled out and second-wave lockdowns ease, consumers are expected to shift consumption from goods backs to services.
"Many Covid-related purchases won't happen again and we eventually expect a global rotation from goods to services consumption as vaccine availability reduces the need for social distancing," said Louis Kujis, head of Asia economics at Oxford Economics.
According to Jensen, if demand does abate, this will take the momentum out of the spot market and see the removal of surcharges for equipment availability.
However, he warned that carriers would likely show their resolve and reduce vessel capacity matching the decline, meaning rates are unlikely to collapse.