Air freight situation expected to improve with China's re-opening
Cautious optimism towards improving export demand, but caution advised amidst uncertainty of further pandemic restrictions and expected recession.
Cautious optimism towards improving export demand, but caution advised amidst uncertainty of further pandemic restrictions and expected recession.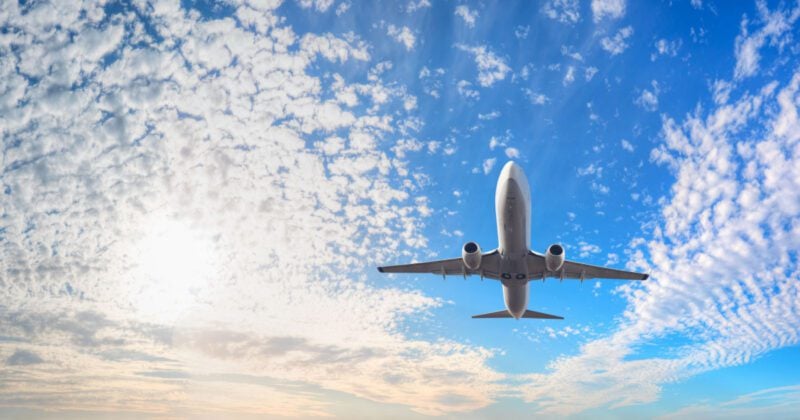 The air cargo industry took a massive strike back towards post-Covid normality in January when China reopened for international travel.
China removed quarantine measures for inbound travelers and resumed passports issuance for Chinese mainland residents in January.
The moves are expected to kickstart global aviation markets during 2023, not least because, unlike in many other countries, Chinese airports, carriers and ground handling companies have retained staff and have been readying operations for a swift resumption of pre-Covid norms.
According to McKinsey, less than one-fifth of China's widebody fleet of about 500 planes was still in storage in the early weeks of 2023. Most planes had remained active on domestic routes but were primed to resume international operations.
Steve Saxon, a Shenzhen-based McKinsey partner, told the Loadstar Podcast that many Chinese carriers had retained and retrained pilots and cabin crew during the pandemic, while airports retained around 90 percent of staff. These steps would ensure the rapid scale-up of operations.
A Lunar New Year unlike previous years
For years, the long Lunar New Year breaks have put a soft reset on the balance between demand and capacity. Factory closures would mean a reduced export level, and in the face of a capacity crunch, would provide some breathing room for the markets.
This year, however, saw workers returning a week earlier than last year, as factories resumed operations after the weeklong break. "With China's active approach towards reopening borders and trade lanes, and factory production lines' return to normalcy, a degree of optimism is expected," said Kelvin Leung, Asia Pacific CEO of DHL Global Forwarding.
The resumption of international flights by both Chinese and international carriers on routes to and from China is set to vastly increase shipment options for shippers. "The increased bellyhold capacity from resumed passenger flights are a welcomed change at the start of the year, to meet an expected increase in exports and import demands," added Leung. The situation is set to improve further, but Leung noted that flights will only fully resume next year.
A balancing act between volumes and freight rates
The addition of significant extra capacity on routes to and from China, however, could put further downward pressure on air freight pricing. Reports suggest that rates were softening even ahead of factory closures from 22 January for the Lunar New Year; this is usually when market demand sees a mini-spike as shippers urgently move products. This followed the weak peak season in the fourth quarter of 2022.
Recovery is expected to start from relatively healthy foundations, according to the latest analysis by CLIVE Data Services. However, the analyst firm noted that comparing the market at the end of 2022 versus pre-pandemic December 2019 was akin to comparing apples with pears.
"It would be easy to take a pessimistic view of the global air cargo market's downturn in 2022, but this would ignore where it has come from. There is little use comparing it to the same time last year because then we had no Ukraine conflict, no high energy prices, no soaring interest rates, nor the impact of the subsequent cost-of-living pressures," said Niall van de Wouw, Chief Airfreight Officer at Xeneta.
In December 2022, air cargo volumes fell eight percent year-on-year, the eighth consecutive month of lower demand. Volumes were down 13 percent compared to December 2019, even as capacity reached 93 percent of the 2019 level.
With all factors considered, CLIVE noted that airlines are still achieving rates that are 75 percent higher than pre-pandemic level.
"That indicates the glass is very much still half full. The difference now is that there's less pressure if you're a shipper, even though you're still paying more. In terms of the long-term sustainability of the air cargo supply chain, this will help."
Optimism for returning balance amidst market rebound
Neil Wilson, Editor of TAC Index, said carriers and other stakeholders had enjoyed some respite from jet fuel prices last year. These tapered off from the 100 percent-plus year-on-year increases seen earlier in 2022 to Platt's reporting a 41.8 percent year-on-year increase across the entire calendar year.
"A calmer fuel market may ease things for carriers, but most economists and macro commentators are still expecting a recession in 2023 across much of the world economy," added Wilson.
Looking forward in his latest Baltic Exchange analysis, Bruce Chan, Director and Senior Research Analyst covering Global Logistics and Future Mobility, Stifel, said further rates softening "is both possible and likely" as supply and demand find equilibrium in air cargo markets.
DHL's January Airfreight State of the Industry noted that the demand side of the air cargo equation is still seeing a shift in traffic from air to ocean freight, where the latter is seeing more manageable freight costs.
The upside is a return of balance between air freight capacity and demand. "We do see the market changing back to pre-pandemic behavior, as continued soft export volumes have relieved the pressure on air freight capacity," added Leung.
For its part, Nomura's leading index of Asia ex-Japan's aggregate exports, continues to dip, with its latest reading sliding to 79.6.
However, Nomura does expect an improving outlook for exports ex-Asia 2023 progresses. "In our base case, Asia's export cycle reaches its trough in Q2 and rebounds in H2, but with a more rapid China reopening, European economies demonstrating some resiliency and an increasing likelihood that the Fed could soon pause its rate hiking cycle, the risk to our base case is that Asia's exports rebound a little earlier, in Q2."