Positive yet cautious outlook for ocean freight in the coming months
Supply chain disruptions could still happen with expected factory closures in China and ongoing port congestions.
Supply chain disruptions could still happen with expected factory closures in China and ongoing port congestions.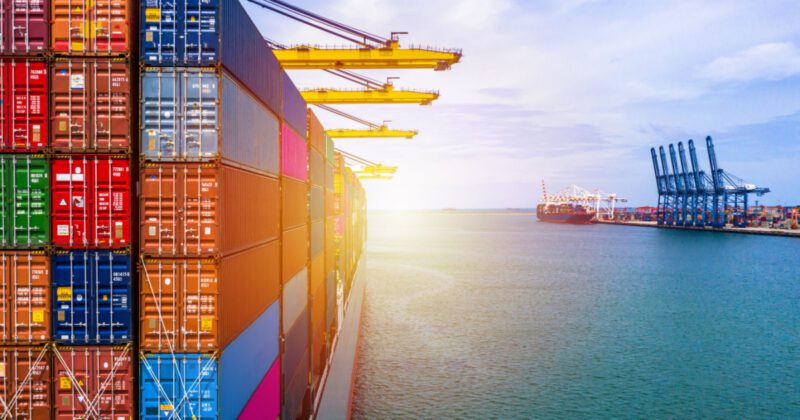 With demand forecasts weak, there is every expectation that container line service reliability levels will see more incremental improvements in 2023 after a positive end to 2022.
However, factory closures during Lunar New Year show that supply chain risks are still apparent, and that operators are taking divergent views of the market.
Jeremy Nixon, CEO of ONE, predicted that China's factories might remain closed for as long as four weeks during the festive period rather than the usual two weeks.
Nixon expects "a soft January, February and March" with a possible pick up in April or May.
Hapag-Lloyd was more upbeat, having enjoyed a positive pre-Chinese New Year demand uptick in late 2022. The German carrier expects global container volumes to grow two percent in 2023, although this will be more than matched by a global capacity increase of around four percent. It also expects overall declining port congestions to release more vessel capacity on to the market.
Evergreen Marine Corp was also optimistic about the early weeks of 2023. It hiked rates on US routes from Asia in late December, citing rising demand ahead of the Lunar New  Year, a trend facilitated by the easing of Covid-19 restrictions in China.
Double-edged sword
However, the loosening of restrictions has also resulted in a looming healthcare crisis from new infections and the threat of more supply chain chaos.
In the final week of December, container shipping data platform Linerlytica reported that congestion had built up around the Chinese ports of Shanghai, Ningbo and Qingdao. This has pushed the combined capacity of container ships waiting at Chinese anchorages to 850,000 twenty-foot equivalent unit (TEU) – the highest levels seen since September.
The rise in Chinese port congestion pushed up global congestion numbers in the last week of 2022 to 2.59M TEU, equal to around 10 percent of the global container fleet, of which North Asia ports account for 37 percent of the total capacity tied up at anchorages.
Linerlytica also noted that the situation could worsen with rising Covid-19 infection rates across Chinese cities after the government eased restrictions. This, in turn, is affecting the availability of labor and port handling productivity. As Chinese workers prepare for the Lunar New Year holidays, congestion is expected to remain elevated over the coming weeks.
What is the effect on service reliability?
Any increase in congestion could be detrimental to service reliability in 2023. Most analysts, however, expect congestion to ease and schedule reliability to improve due to the front-loading of cargo and leveling demand from the previous year.
Although schedule reliable is on an upward curve, it started at a very low base. According to Sea-Intelligence's "Global Liner Performance" report, which tracks reliability across 34 trade lanes covered by over 60 container lines, just 56.6 percent of services arrived on time in November. Even so, this was the best monthly performance by carriers since August 2020 and up from just 30.4 percent in January 2022.
MSC, which has now supplanted Maersk as the largest carrier, has also surpassed Maersk as the world's most 'on-time' line with schedule reliability of 63.4 percent in November, compared to Maersk at 61.7 percent. They were the only carriers above 60 percent. Four carriers recorded schedule reliability of 40 percent-50 percent while Yang Ming recorded the lowest schedule reliability of 42.5 percent.
Beyond the Lunar New Year
Moreover, a short-term increase in schedule disruption is sure to follow after the Lunar New Year, with ocean carriers reportedly preparing to blank around half their advertised sailings from Asia to the U.S and North Europe.
The strategy is part of liner efforts to stem the collapse of spot freight rates which has seen the Freightos Baltic Daily Index (FBX) decline 93 percent from its all-time high in September 2021. Indeed, it is now back to the same levels recorded in late 2019, before the onset of the COVID-induced consumer boom.
Contract rates were far higher than spot rates on average as 2022 turned to 2023, but as contract are renewed or renegotiated, that gap is set to be bridged.
Finding ways to cut capacity is becoming ever more urgent. The DHL Ocean Freight Market Outlook 2023 report noted that carriers have spent a lot of their profits on new container ships and demand is expected to be sluggish.
The report highlighted that some 7.5M TEU are in the orderbooks and 2.3M TEU of new capacity is expected to arrive next year. "Further measures to control capacity are expected to be implemented, such as blank sailings, slow steaming, idling, scrapping and the postponement of deliveries.
"Depressed consumer behavior would likely impact demand at least through the first half of 2023, with any possible recovery only starting in the second half of the year at the earliest," said Kelvin Leung, CEO, DHL Global Forwarding Asia Pacific.
"My advice to customers is to try and forecast accurately, choose a partner that can offer carrier and mode flexibility, and allow for sufficient lead times in case of disruptions."
Dominique von Orelli, Global Head, Ocean Freight, DHL Global Forwarding, added that there could be the "first signs of a possible reshuffling carrier landscape, though this will most likely not happen in 2023".
He added: "I also expect an increased focus on sustainable logistics to drive decision making."