MORE FROM THIS COLLECTION

As peak season inches closer, ocean supply chains remain in disarray
Ocean carriers have failed to meet soaring demand, which continues to outstrip supply and force shippers to consider modal shifts ahead of the peak season in August.
Ocean carriers have failed to meet soaring demand, which continues to outstrip supply and force shippers to consider modal shifts ahead of the peak season in August.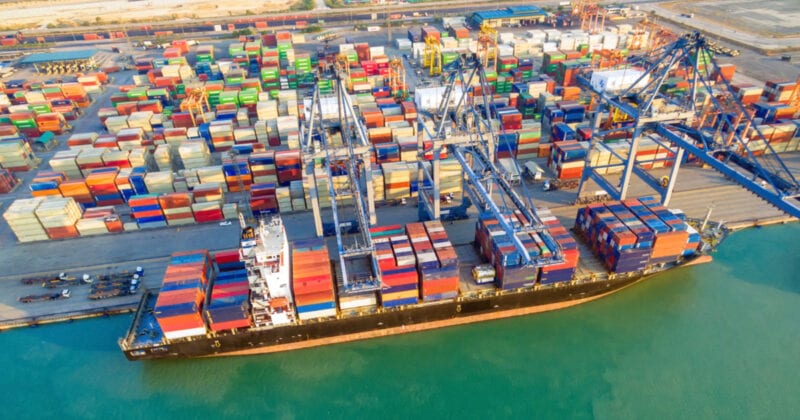 There is little sign that the chaos engulfing container supply chains is easing. Indeed, the opposite is the case as the peak shipping season commences.
Liner schedule reliability is still woeful, according to shipping analyst firm Sea Intelligence, running at less than 40 percent reliability globally in May — the last month for which data was available. The numbers are unlikely to have improved in June when Covid outbreaks at Yantian in southern China left the port operating far below capacity for most of the month.
This resulted in schedule disruptions which rippled out across the Pearl River Delta and then globally.
"Full operations have restarted again at Yantian, but it will take several weeks to clear the impact on supply chains," said Dominique von Orelli, Global Head, Ocean Freight, DHL Global Forwarding. "It is expected that the effect will be of bigger magnitude than the disruption caused by the 'Ever Given' blocking the Suez Canal and this just before the upcoming peak season."
As the latest DHL Ocean Freight Market Update details, the disruption to liner schedules in southern China has been exacerbated by port congestion on the U.S. West Coast, in northern Europe (all UK ports, Hamburg, Le Havre) and across the Asia Pacific (Auckland, Sydney, Singapore, Colombo and Port Kelang).
The U.S. is also experiencing extreme intermodal logjams that are hurting port productivity at various terminals in the U.S. including New York & New Jersey and Long Beach/Los Angeles. The delays have driven up supply chain costs and increased the difficulties for lines attempting to reposition equipment back to Asia, where there is an ongoing shortage.
"Record inbound volumes from various regions are resulting in delays due to the lack of rail cars, truckers and chassis," said von Orelli.
"Each new disruption adds to existing bottlenecks. The net effect is shipping and equipment capacity, which is already scarce, is sucked out of the network, adding to delays and driving up costs," he added.
The extent of vessel delays this year was laid bare by Sea-Intelligence. On the Asia-North America West Coast trade over January to May 2021, a staggering 695 vessels arrived over a week late — 343 of those vessels were more than 14 days late and 132 of the ship arrivals were more than 21 days late.
By comparison, over the nine-year period from January 2012 to December 2020, only 1,535 vessel arrivals were more than a week late.
The situation is similar on the Asia-North Europe trade. In January to May 2021, a total of 461 vessels arrived more than seven days late, of which 134 were more than 14 days late and 30 were more than 21 days late. This compares to 792 vessel arrivals being more than seven days late from January 2012 to December 2020.
Ocean freight rates sky-high as demand outstrips supply
For liner customers, the impact of disrupted supply chains and capacity shortages has been ever-rising spot freight rates — with increases exceeding 500 percent on some trade lanes.
Kelvin Leung, CEO, DHL Global Forwarding Asia Pacific, said shippers of lower priced products were no longer able to afford such steep shipping prices. "Some will likely look for alternative production sites closer to markets. There has been a modal shift to rail and air for high-value shippers, but there are capacity shortages in both markets," he added.
"We're seeing products sent by air freight that would never have ordinarily been sent by air, such as laptops and motorcycle tires, which are bulky, heavy shipments typically shipped by sea freight," said Leung.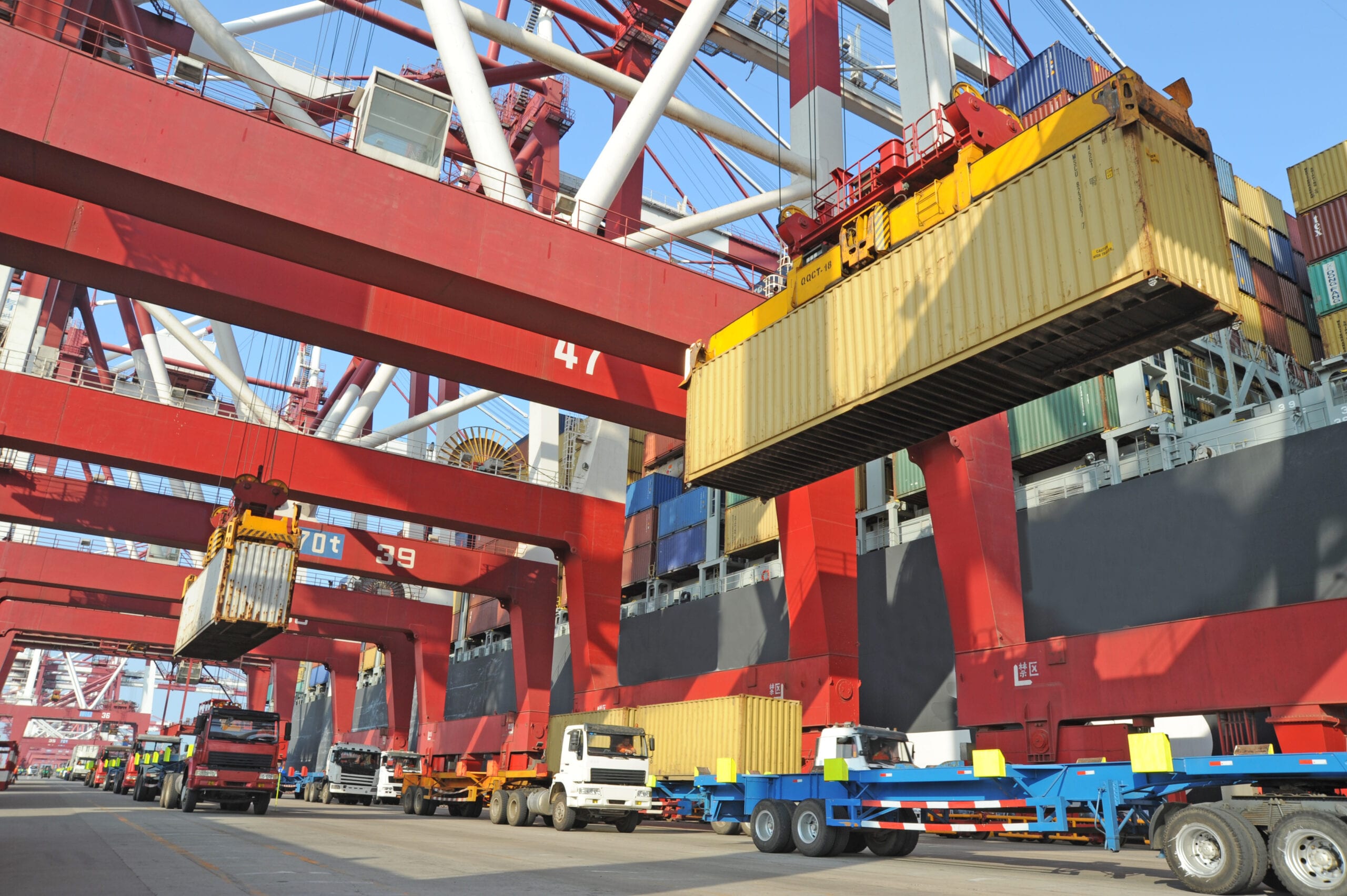 To meet the demand, shipping lines have been ordering new vessels and containers, but that capacity would take time to come on stream.
"There are 50 to 60 million containers circulating around the world. But because of the overlapping crises, they are now traveling weeks longer than the normal turnaround time," said Leung. "Container manufacturers in China have been able to supply maybe a hundred thousand new containers, but that's no more than a drop in the bucket."
With virtually no extra capacity available on charter markets, carriers have been moving smaller vessels out of regional and smaller trades to deliver more ships to the most lucrative Asia-U.S. and Asia-Europe lanes. The upshot has been steep spot freight rate rises across the board, with even the normally flaccid trans-Atlantic route seeing serious rates jumps so far in 2021.
With consumer demand expected to grow at a rapid pace through 2021, transportation delays are likely to continue into 2022, according to DHL's Ocean Freight Market Update. This is likely to add to manufacturer inventory shortages.
Investment bank J.P.Morgan reported at the start of July that global manufacturing grew strongly through June with output, new orders and employment rising, and business optimism at robust levels. However, stressed global supply chains continued to disrupt production schedules and delay input deliveries resulting in sharp price increases.
Indeed, during June, average vendor lead times lengthened to the greatest extent in the near 24-year survey history of the J.P.Morgan Global Manufacturing Purchasing Managers' Index (PMI), which measures the performance of the manufacturing sector.
Companies raised their level of input purchasing and built-up inventories to try and guard against further supply-chain disruptions. However, with demand outstripping supply, cost inflationary pressures continued to build, according to J.P.Morgan.
There is little sign that those supply chain-driven inflationary pressures will be relieved before 2022. "It's hard to see what lines can do to sort out schedules before Chinese New Year next year unless demand suddenly drops," said von Orelli. "We are not seeing any sign of that happening yet."
LISTEN: Tim Scharwath, CEO, DHL Global Forwarding, on how DHL managed Covid-19 and freight disruptions