In New Zealand, DHL's new tenants offer some lessons in sustainability
Beehive rentals are helping honeybees to thrive in unexpected locations, and inspiring their hosts to think differently about supply chains.
Beehive rentals are helping honeybees to thrive in unexpected locations, and inspiring their hosts to think differently about supply chains.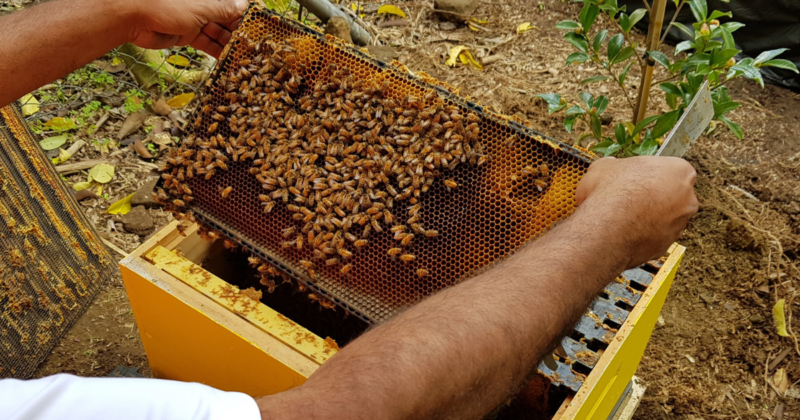 At 5 am each morning, beekeeper Ibrahim Mohammed sets off to tend to hundreds of beehives in South Auckland, New Zealand. Mohammed is the director of Auckland-based company BeezThingz, which rents and sells bee colonies and hives largely to backyard beekeepers who want to protect the threatened species or need them for pollination. Most recently, these colonies have been buzzing around a new locale: on the grounds of four supply chain warehouses.
The new abode was set up by DHL's New Zealand team, who have been pushing hard for more sustainable operations. Their efforts have yielded not only free honey for customers and employees, but also a deep respect for bees and the lessons they can offer, not least about building sustainable supply chains.
"Each type of bee, from worker bees to the queen, has a role that contributes to the colony," said Mohammed. "A queen bee is like the Managing Director that keeps a hive together. Her worker bees collect and produce honey, while the younger bees do the housekeeping, tending to larvae and capping honey into cells."
"We can learn so much from bees. No matter what happens, they keep tracking along and doing their own thing to produce results in the end," Mohammed noted.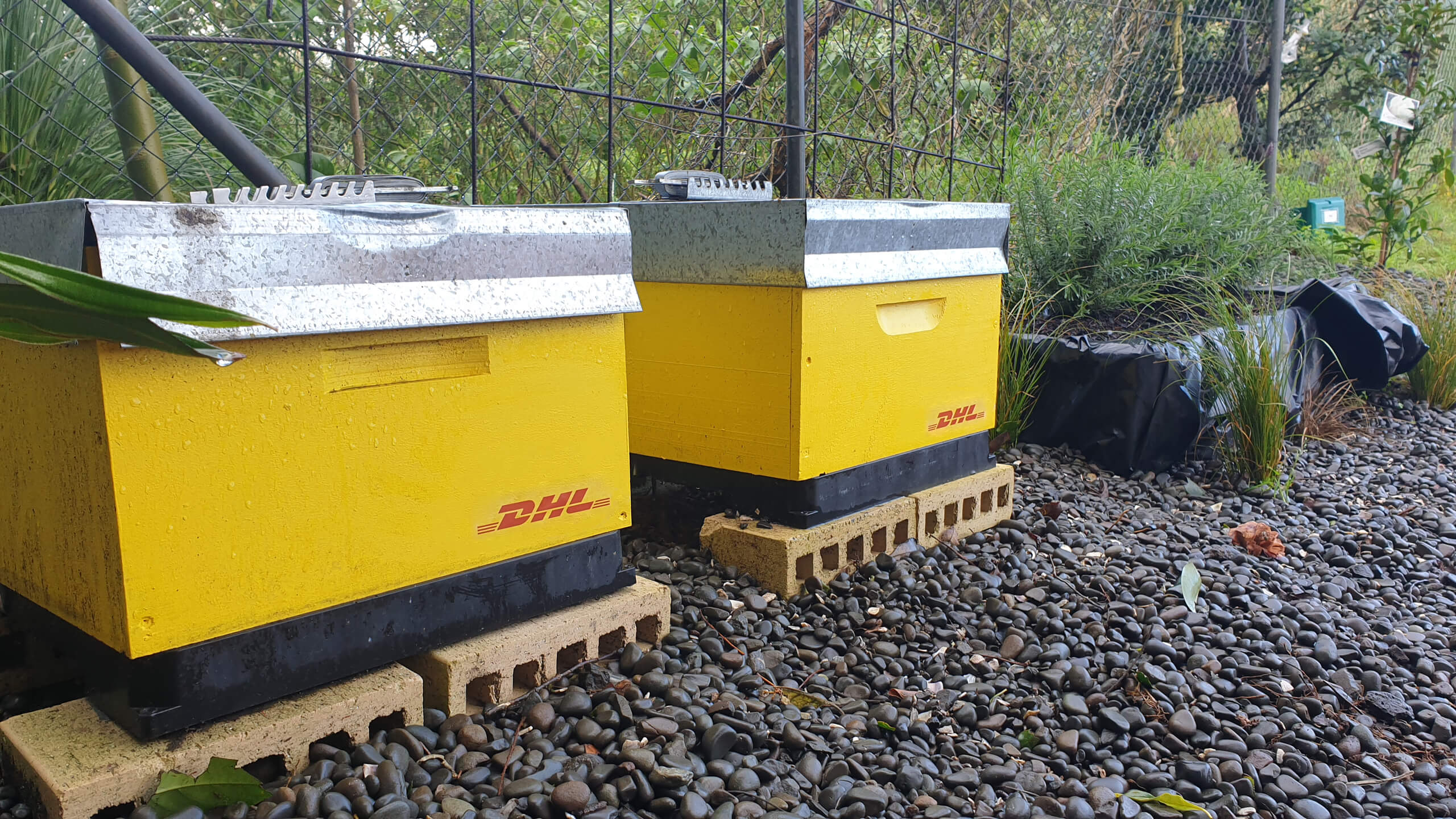 The beehives thriving at DHL Supply Chain's warehouses are part of Project Bloom, a sustainability initiative led by Nini Tran and supported by CareyAnne De Goede, both part of the Business Development and Marketing team at DHL Supply Chain New Zealand.
"On top of implementing more environmentally-conscious warehousing operations, we thought that we could play out part across different business functions as well," said Tran.
Bees were an obvious choice, especially in a country famous for its honey.
Global #SaveTheBees movement central to food security and ecology
Honeybees are among the many creatures that act as vital plant pollinators. Honeybees alone pollinate over 130 types of fruits and vegetables. Many of these are foods that people consume every day in vast quantities, such as chocolate, nuts, and spices. Global crop production pollinated by bees is valued at US$577 billion (EUR495.43 billion).
"A world without pollinators would mean a world without chocolate," reported food and agriculture researcher Hannah Ritchie.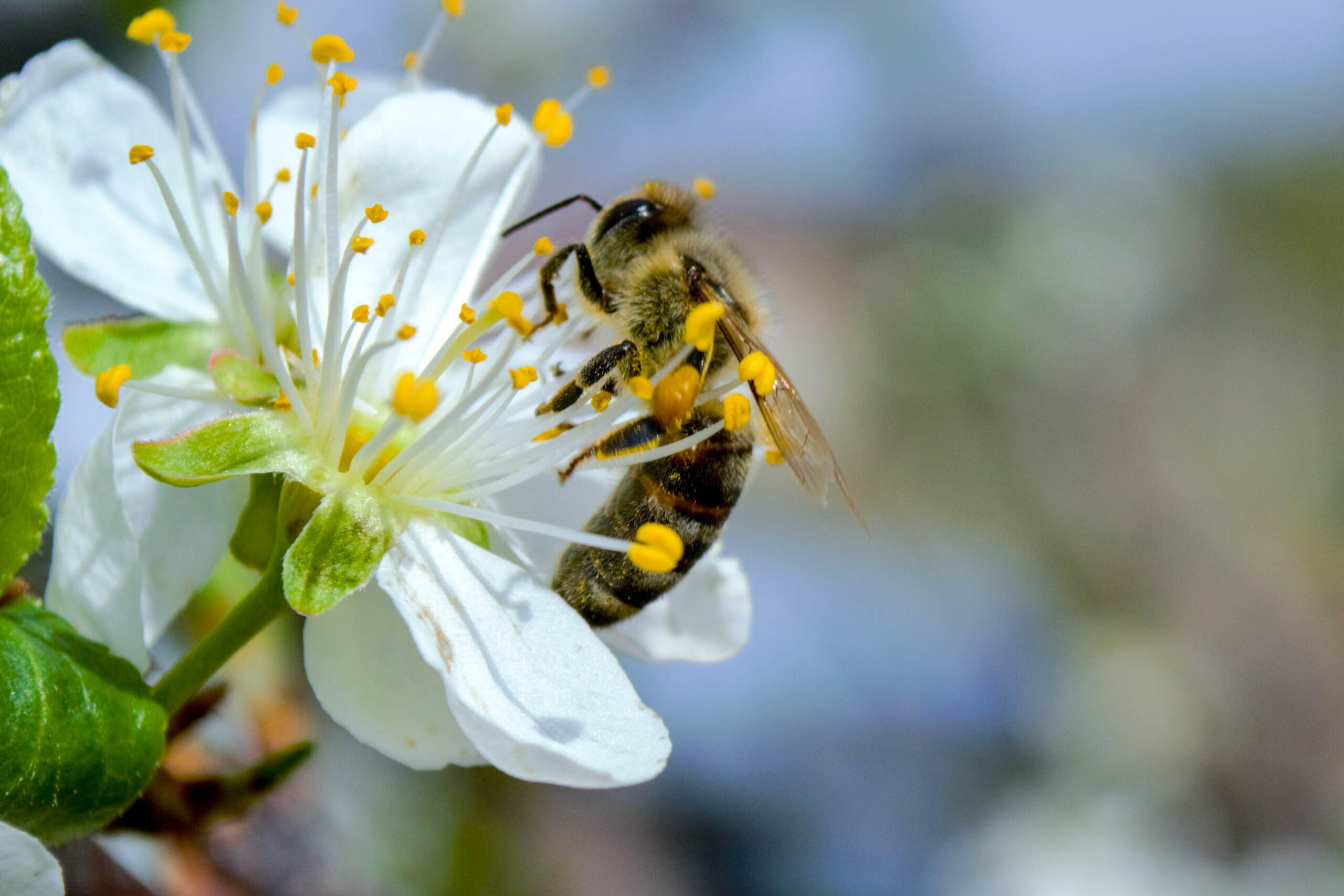 However, the global bee population has been in decline for years due to several threats including pesticides, climate change, and loss in habitats and biodiversity caused by industrialization and monoculture farming. In Mohammed's experience, warmer temperatures throughout the year have also allowed wasps, the bees' natural predator, to stay active for longer periods of time.
Following urgent calls by global food organizations and the United Nations to save the bees, the "Bee Better Certified" seal was developed to promote bee-friendly products and businesses. Beekeepers have even recently caught some attention on social media hoping to raise awareness and fight fears of bee swarms.
Thriving hives driven by digitalization
Before setting up the hives, BeezThingz guided the DHL team on hive management and safety measures. Bees thrive off a five-kilometer radius of vegetation and hives should be carefully placed to minimize risks of flight paths crossing into human or vehicle traffic.
Working with BeezThingz places DHL within a wide and vibrant beekeeping ecosystem in New Zealand. For over 20 years, BeezThingz has safely set up hives in diverse locations, from kindergartens to urban rooftops.
The company's founder, Auckland local Kerry McCurdy, started the company to fund research on protecting bees from varroa mites — parasites that feed off honeybees, and can cripple whole colonies. In two decades of operations, however, threats to honeybees have only gotten more severe.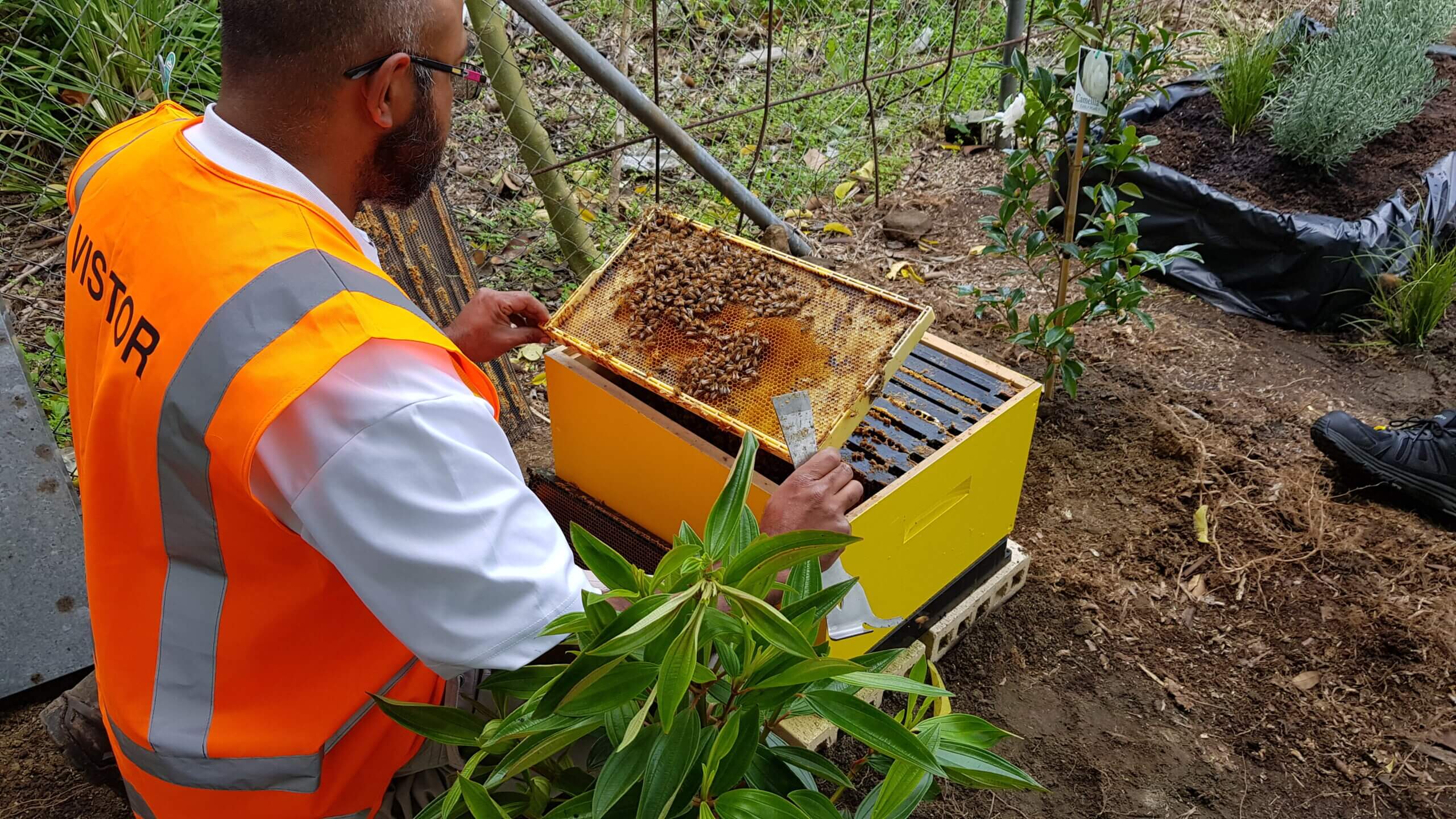 To monitor the bees, BeezThingz uses software developed by McCurdy's son, IT professional Julian McCurdy, who eventually joined his father's venture as manager and beekeeper. Buzztech, Julian McCurdy's software — and a company in itself — collects data for beekeepers to track and optimize the health of hives and record their observations during on-site visits.
In addition, hive sensors allow beekeepers to remotely monitor the colonies' energy levels and nutritional needs, using factors like hive temperature. They can even help keepers to forecast events like swarming, which happens when bee colonies outgrow their hives and move in large swarms to begin new ones.
All this has left quite an impression on the DHL team.
Matt Casbolt, Managing Director of DHL Supply Chain New Zealand, has been struck by the bees' role in a wider ecosystem. "Like an effective supply chain, honeybees play unique but essential roles within a larger ecosystem," he said. "Project Bloom has done well to support DHL's larger commitments to sustainability, where we are working actively towards greener operations and making a positive impact on the communities in which we operate."
With a healthy blueprint and lessons learned from New Zealand's warehouse hives, Tran and DeGoede are now working on expanding Project Bloom to DHL's warehouses in Australia and potentially other countries in the region. The project has also opened opportunities for employee and community engagement.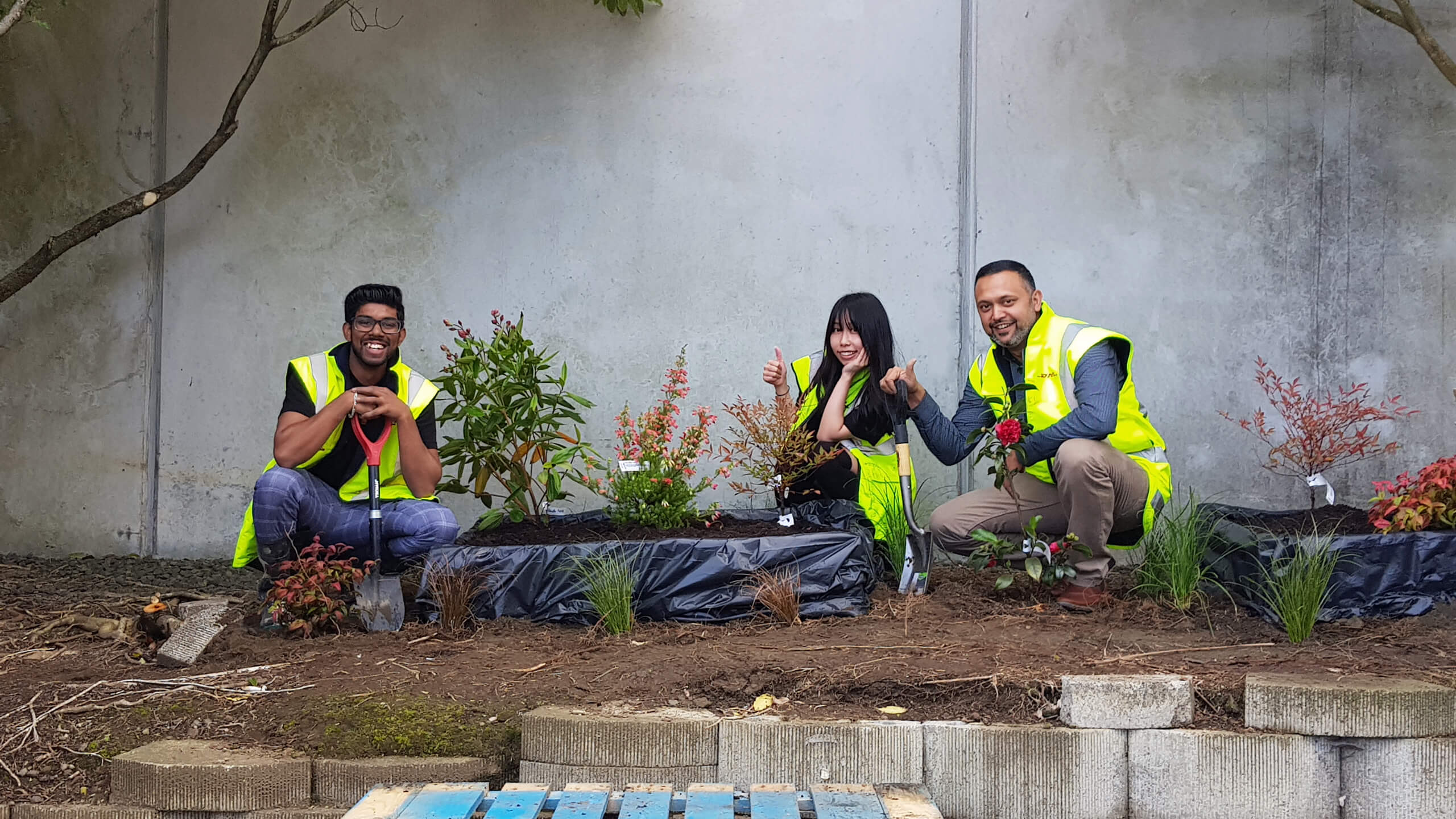 "With Project Bloom, we hope to play even a small part to support local bee communities," said DeGoede. "Bees are such a vital species, and we want to join the fight to help counter the threats that are harming bees, as well as threatening our environment and food sources."