MORE FROM THIS COLLECTION

DHL's path to zero emissions by 2050: Tree planting in Vietnam
Businesses are doing their part to combat the ill effects of climate change and global warming by planting trees. The key to doing it right is long-term commitment.
Businesses are doing their part to combat the ill effects of climate change and global warming by planting trees. The key to doing it right is long-term commitment.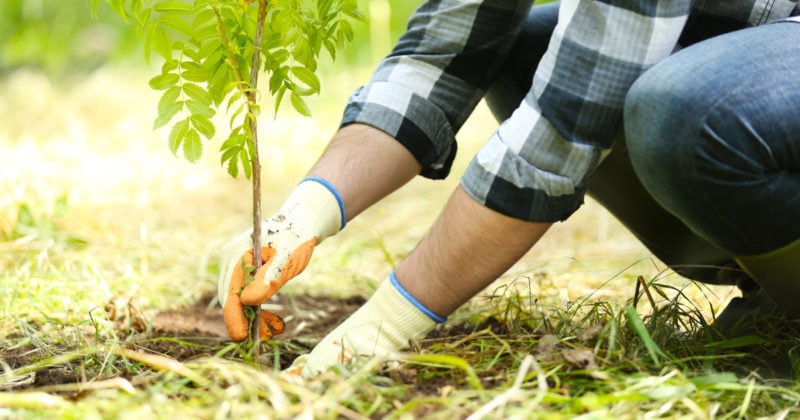 Global temperatures continue to climb at increasing rates, while weather extremities are becoming more prevalent, with longer and more intense heatwaves sweeping across the planet. Climate change is affecting our planet, and it is growing worse at an unprecedented pace.
But there is a powerful weapon that can fight against climate change: the humble tree.
Forests and trees have tremendous potential to create multiple environmental, social and economic benefits with their ability to slow down environmental degradation and global warming.
Trees absorb carbon dioxide from the atmosphere, act as a natural filter by absorbing pollutants, and provide a rich habitat for a diverse range of animals and plants in the ecosystem.
"Forest-loss accounts for around 11 percent of global warming. Since 1990, at least 129 million hectares of forest have been lost," explained Kirsten Hegener, Program Director in Vietnam with the Deutsche Gesellschaft für Internationale Zusammenarbeit (GIZ) GmbH, the German agency for international development and cooperation.
"Moreover, biodiversity is declining worldwide at a rate of 100 to 1,000 times faster than at any point in the last 10 million years. Our groundwater resources are becoming scarce, ocean health and fish stocks are declining, while plastic and marine litter in our oceans is out of control," she added.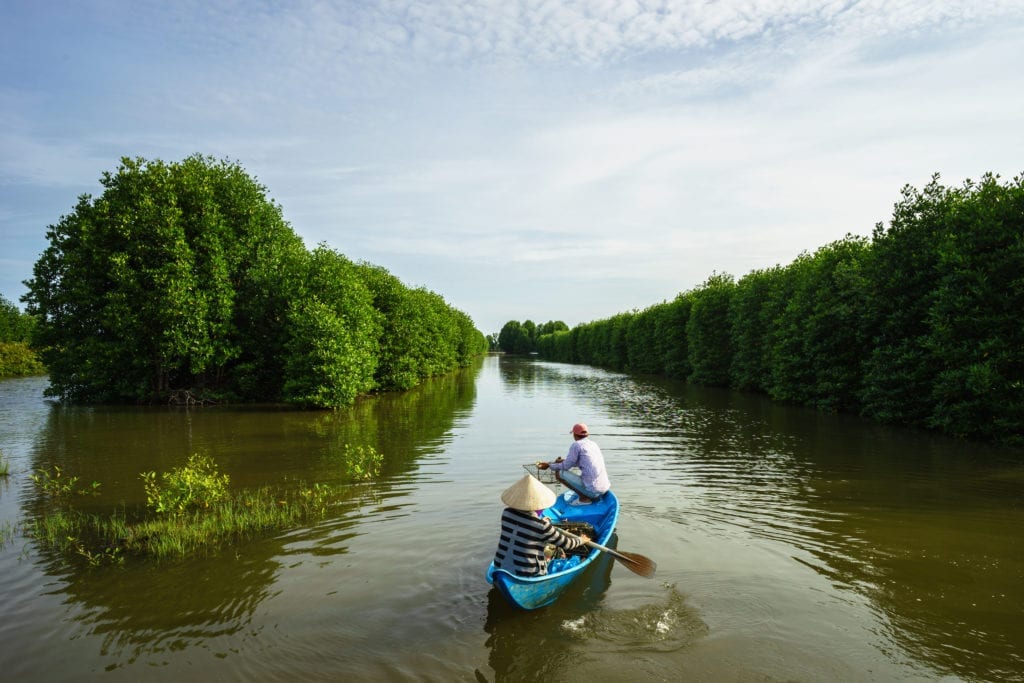 "It is no exaggeration to say that the situation is dire. Next to promoting energy efficiency and changing our energy production and consumption patterns, we need to stop forest loss and recover lost forests."
Trees also play a crucial role as natural barriers against coastal and river erosion, thereby protecting people and their livelihoods. "In the Ca Mau province in the South of Vietnam, for instance, many people live right next to the shoreline, relying on collecting shrimps, snails and crabs to generate income. Healthy coastal forests protect these sources of income, along with housing and personal property against storms and floods," explained Jasper Abramowski, GIZ's country director in Vietnam.
A long-term commitment
As the world awakens to the hard realities of global warming, many companies have embarked on massive tree planting initiatives as part of their corporate social responsibility commitments.
Only a few realize that tree-planting goes far beyond just sticking tree saplings into the soil and hope they start reducing temperatures. "Many factors need to be taken into consideration to make tree-planting a success," said Hegener.
Executing large-scale tree-planting without proper planning could end up being counterproductive and even harm the natural order of the ecosystems.
According to Hegener, the effectiveness of the exercise is dependent on details such as where to plant the trees, which species, and the number of trees. Additionally, planting monocultures or introducing invasive species, for example, can have devastating impacts on local ecosystems.
But the effort does not end once the trees have been planted — they have to be monitored, protected, and nurtured.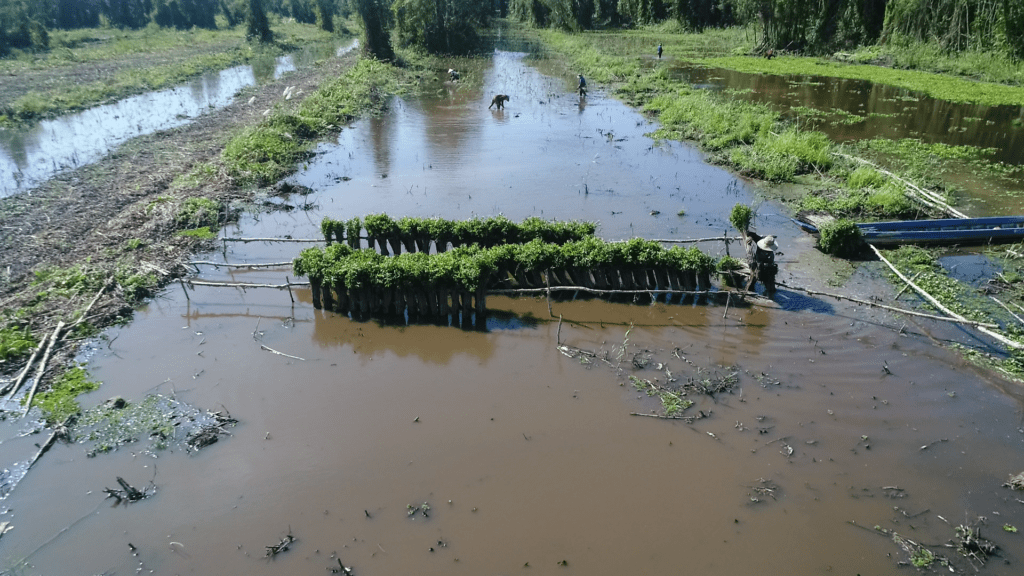 "Afforestation is a medium to long-term commitment. Meaningful results can only be observed a few years after trees have been planted. It is important that sites are well-maintained and monitored to protect the newly planted trees from threats such as grazing, firewood collection and logging, and thus ensure their survival," said Hegener.
To measure success and plan for additional measures to ensure good tree growth rates, Hegener stressed the importance of monitoring to ensure that they are on the right track with their activities, that they achieve their goals, and that they record the lessons learned.
In Vietnam, for instance, GIZ has started monitoring tree cover and biomass quantities with the help of lightweight drones.
She explained that the best practice for afforestation and reforestation projects should not only be limited to planting a diverse range of tree species that are native to the forests of the area, but also to ensure long-term care of the trees by the authorities alongside the local communities.
Establishing an appropriate management and planning structure for the longstanding maintenance of the planting sites is critical, which, according to Hegener, is one of the biggest challenges of corporate tree-planting exercises.
One million trees a year
When a project is successfully executed, the benefits to the community are manifold.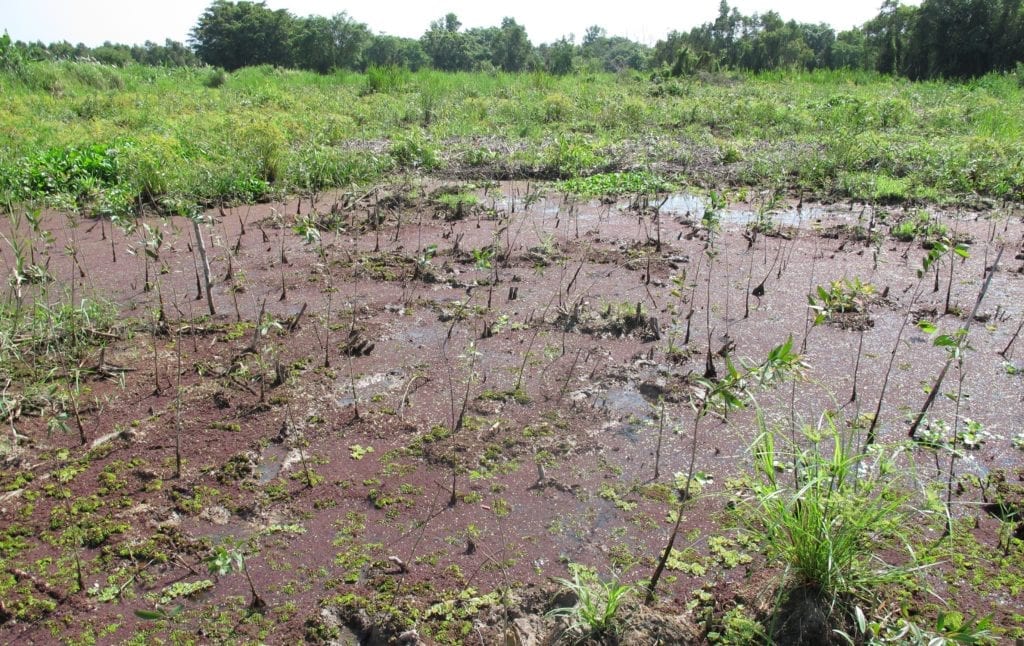 Citing GIZ's current project, in the Tram Tau District in Northern Vietnam, Hegener shared that special emphasis was placed on the rehabilitation of protection forests in the mountainous area, shielding the local communities from storms, flash floods and landslides.
"The members of 50 households planted three kinds of tree species under the supervision of local authorities. GIZ provided technical support and capacity-building measures with the financial support of DHL," she said.
As part of its commitment to plant one million trees each year until 2025 in the lead-up to its 2050 zero-emission target, DHL is working with GIZ on a project to plant 200,000 trees in Vietnam — split between the Mekong Delta in the South and the mountainous areas in the North.
Tanja Gönner, Chair of the Management Board at GIZ emphasized the strategic importance of the cooperation with businesses like DHL: "We welcome the commitment of DHL and believe that we need to support sustainable business practices. Partnerships like this help to sustain the functioning of our ecosystems in many parts of the world."