MORE FROM THIS COLLECTION

A green Christmas: How to minimize packaging waste during the holiday season
Companies can consider these simple solutions before introducing sustainable practices to shrink their waste output.
Companies can consider these simple solutions before introducing sustainable practices to shrink their waste output.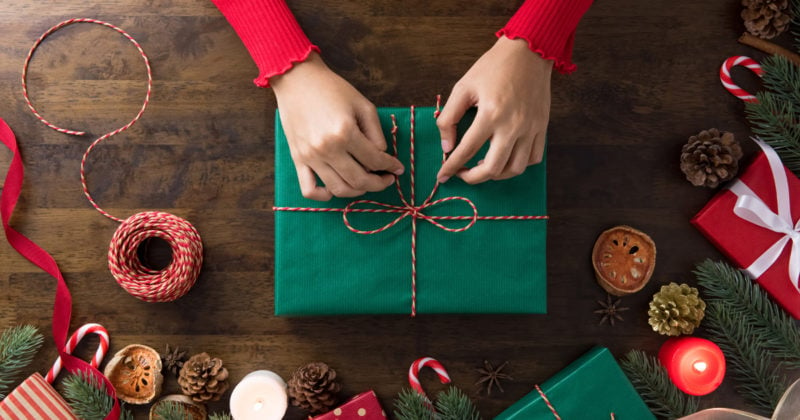 Every holiday season, online marketplaces ring up billions of dollars' worth of transactions. But as e-commerce sales continue to shatter records, the amount of packaging waste discarded is also spiraling simultaneously.
Excessive, difficult-to-open packaging, such as the clamshell container, have now evolved into targets of consumers' dissatisfaction with the unnecessary amount of packing materials used.
While the multi-layered issue is not something that can be resolved overnight, let's unwrap the best methods for companies to minimize waste in its Christmas packaging.
1. Rethink current packing practices
According to DHL Trend Research's Rethinking Packaging report, an e-commerce parcel contains an estimated 24 percent of empty space, which is typically stuffed with excessive filler materials.
A way for companies to slash this source of packaging waste is to continuously rethink and introduce packing practices that are both feasible and operationally effective.
Footwear company Viupax, for instance, stays on top of the green game by moving away from the conventional, rectangular shoe boxes. The company launched a new box that utilizes just half the shipping volume and can be folded into a cute toy for their younger clientele.
2. Redesign packaging solutions
With unboxing reveals made popular by social media influencers, companies are placing thoughtful considerations on packaging to avoid detrimental customer reviews.
Companies should also take the opportunity to think out of the box by reinventing the current packaging and scaling down unneeded materials, while still keeping in line with their brand marketing guidelines.
E-commerce giant Amazon, for instance, kicked off the Frustration-Free Packaging program with toymaker Hasbro to design the Baby Alive product line to ship in its original packaging, which resulted in a drastic 50 percent reduction of the materials used.
Meanwhile, make-up company Glossier also adopted flexible packaging to deliver cosmetics in a fashionable bubble-wrapped zip lock pouch.
3. Recover used packaging materials
With food subscriptions and meal kits tickling the fancies of the millennial generation, we are now facing another major contributor to the waste issue.
This trend, favored for its convenience and novelty, sees an astounding variety of packaging waste, such as bubble-wrapping fruits to prevent blemishes and insulating meats with single-use dry ice or gel-filled ice packs.
Some companies have begun to adopt reusable packaging and initiate rewards programs to encourage customers to return packaging, which can be later recycled, upcycled, or repurposed. One such business is packing solutions brand Liviri, which piloted food containers that can be returned, cleaned, and reused up to 75 times.
4. Replace with more effective alternatives
Besides reducing paper and plastic usage to lower environmental impact, companies can also opt for biodegradable materials that can disintegrate without producing harmful chemicals.
Popular options include starch- or corn-based dissolvable foam pellets, or packaging containers made from biodegradable tree pulp, bamboo, mushroom, seaweed, or "plastic" made from sugarcane.
Switching to hot melt instead of tape and wire ties, and stretch wrapper or self-adhesive tapes to create durable, lightweight sealing materials, are also steps to decrease the quantity of packing components used.
Technology giant Dell successfully pioneered the use of compostable mushroom and bamboo, and an agricultural waste mix of cotton hulls, rice hulls, or wheat chaff, in place of plastic in its packaging.
5. Reach out to customers to increase recycling efforts
At present, shipment boxes not stripped clean of labeling tapes or contaminated with impurities are not fit for recycling, resulting in a loss of recycling opportunity.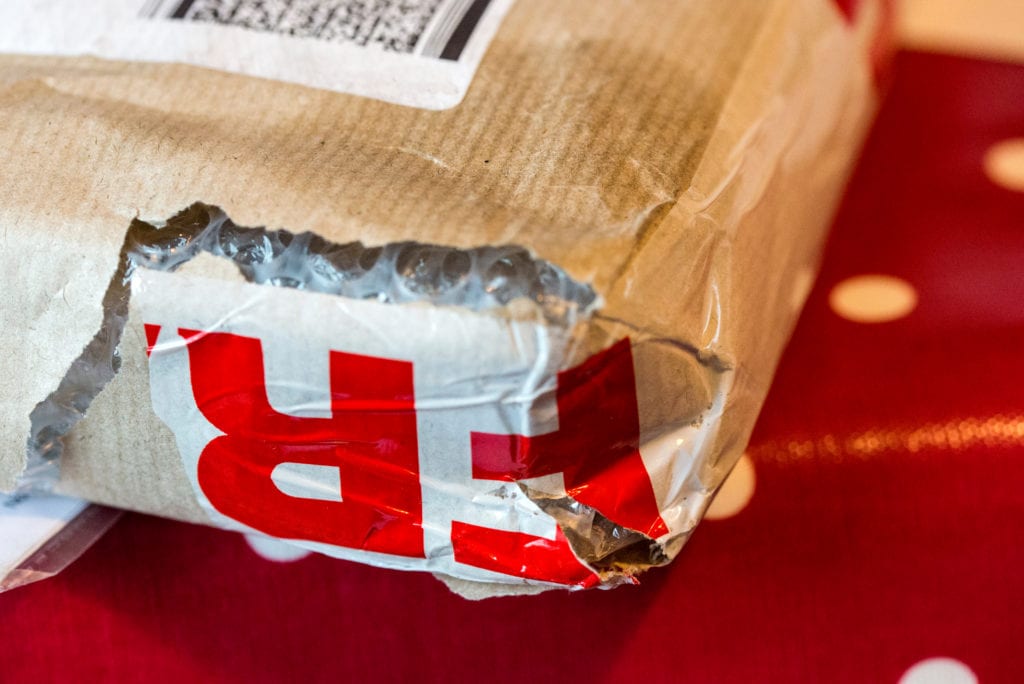 Companies can leverage their customers' support and feedback to tackle the waste footprint as end-users. This can be done by sharing information on recycling or reusing used packaging and moving customers away from a throwaway mindset to turn the e-commerce industry a deeper shade of green.
6. Re-evaluate company strategies
While companies try out the short-term solutions above, it is also worth considering how to strategize long-term green policies moving forward.
Businesses can invest in technologies such as an industrial-sized paper shredder to repurpose old cardboard boxes into cushioning materials, or software like data analytics for cartonization. Alternatively, companies can also reach out to suppliers on consolidating waste or returns for recycling.
For example, electronics giant Apple has been actively cutting its environmental footprint with a manifesto listing actions including the use of responsibly sourced materials and the modification of its product packaging.
While there is no one-size-fits-all answer to address the current dilemma, keeping up to date with green trends and incorporating best practices will ensure the well-being of the planet and help companies soften their environmental impact.