MORE FROM THIS COLLECTION

The first step toward a zero-emissions future? E-fuels on the roads
Until e-mobility becomes mainstream for long-haul transport, DHL believes that e-fuels will emerge as a strong interim solution.
Until e-mobility becomes mainstream for long-haul transport, DHL believes that e-fuels will emerge as a strong interim solution.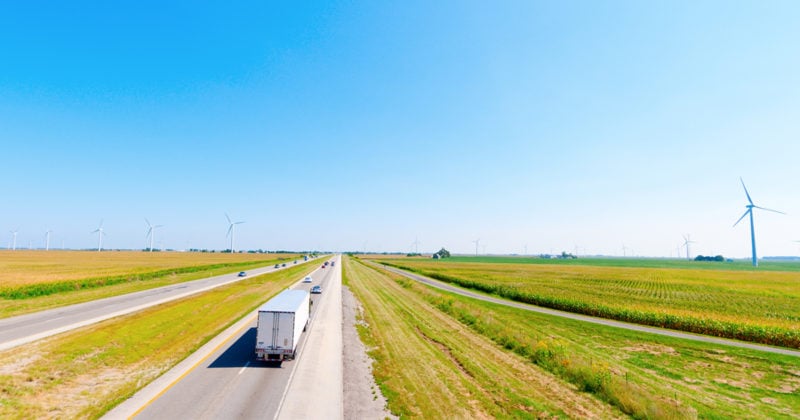 In a greenhouse in Switzerland, carbon dioxide — pulled out of the air and waste heat from an incineration plant — plays a crucial role in producing fresh, plump tomatoes.
Such is the power of carbon capture, a technology pioneered by Zurich-based start-up Climeworks in 2007. The firm wants to recycle carbon dioxide from the atmosphere and turn it into something useful, such as e-fuel for lorries.
This is an important development considering that heavy and long-haul vehicles account for over half of transport carbon dioxide emissions, according to a 2018 report by SLoCaT (Partnership on Sustainable, Low Carbon Transport).
As climate change continues to accelerate and bring about unprecedented challenges for the world, start-ups and long-standing businesses are stepping up to tackle the problem.
For DHL, this means becoming a driving force behind the transition from fossil fuels to cleaner alternatives on the roads.
As Deutsche Post DHL Group (DPDHL) Chief Executive Frank Appel said in a recent report: "Our industry must also assume a special responsibility for the future ... The reason is clear: A sustainable economy is unthinkable without sustainable logistics."
E-fuels: The cleaner alternative to alternative fuels
In decarbonizing transport, electromobility or direct electrification (e-mobility) is the ideal game changer.
Battery-powered electric vehicles produce zero emissions, are quiet and highly efficient.
But e-mobility can only be environmentally sound and sustainable if conventional electricity is replaced by green electricity for battery drives, according to DHL's latest white paper on sustainable fuels for logistics.
It is especially challenging given there is still yet to be a needs-based way of storing renewable energy that relies on sun and wind. It is expected that there will be no wide-scale power grids that can provide green electricity to e-vehicles between now and 2050.
In logistics, battery-powered vehicles still lag behind those powered by conventional internal combustion engines, given their short ranges, long charging times, inadequate national charging infrastructure and limited payloads. E-mobility, as a result, is limited to short-haul shipments and deliveries in urban areas.
What all of this means is that until the transport industry gets to a point where it can become fully electric, players will need to look at other solutions to reduce greenhouse gas emissions.
Yet, even widely touted alternatives to dirty fossil fuels may not be the best fit for the job. Even though liquefied natural gas has been pushed as the go-to fuel of the future, it is still derived from fossil fuels. Biogas is another highly promising option, but there are concerns over its inefficient use of land.
Enter e-fuels (electricity-based fuels or power fuels) — synthetic fuels made from carbon dioxide and hydrogen using electricity.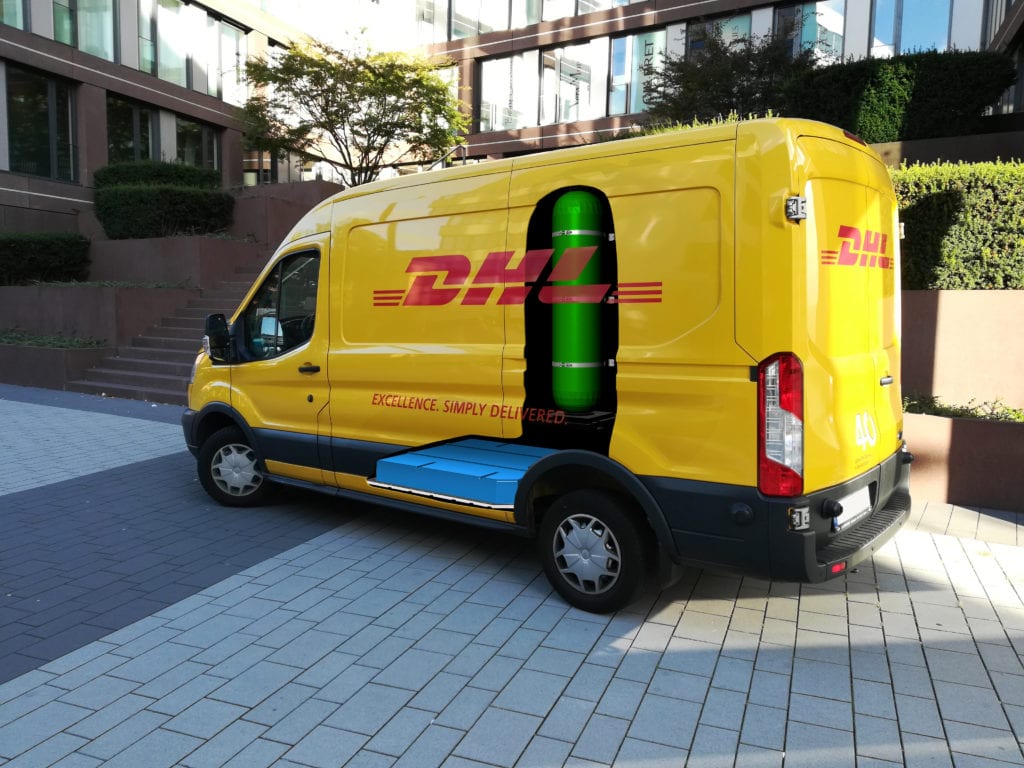 The process, known as power-to-fuel, is sustainable, provided the power comes from renewable sources, and the carbon dioxide is removed from the atmosphere. They also leave no negative impact on the environment when burned.
The biggest advantage of e-fuels is its malleability. E-fuels can be manufactured to exact specifications to meet different needs, be it servicing large freight ships or commercial cars.
E-fuels, which are produced in liquid or gaseous form, require no additional infrastructure, unlike other fuel options such as hydrogen fuel cells. Existing fuel stations, pipelines, and tank farms, among others, can be converted for e-fuel usage.
The potential is massive. The European Union estimates that e-fuels will successfully meet more than 70 percent of all transportation-related energy demands by 2050.
E-fuels on the road
But one hurdle is in the way of e-fuels' commercial viability: costs.
E-fuels are two to five times as expensive as wholesale fossil fuel prices because of inefficiencies in the manufacturing process — a major drag on the large-scale deployment of these engineered fuels.
But that has not discouraged some companies from trying.
Audi, for instance, has been experimenting with e-fuels since 2017. The automobile giant is planning for an e-fuel plant in Switzerland that will be powered by hydroelectric energy, with the capacity to produce 400,000 liters of e-diesel a year.
On the logistics front, DHL has been outspoken about its Mission 2050 plan to achieve net-zero carbon emissions by then. The group has taken steps toward this through various means, including developing the StreetScooter, an electric vehicle.
StreetScooter has since put out over 10,000 units in Germany, with more set to ply the roads across Europe and Asia. Japanese logistics provider Yamoto recently ordered 500 electric light utility vehicles from StreetScooter to offer environmentally friendly deliveries and better meet the changing needs of consumers.
DHL is also supporting the first large-scale production of power-to-liquid fuels in Germany, with plans for a power-to-liquid plant in the offing. The plant will deliver synthetic hydrocarbons to a refinery for conversion into climate-neutral jet fuel, and by-products from the process can be used to produce green diesel for use in heavy-duty vehicles and ships.
Thomas Ogilvie, Labor Director and Board Member for Human Resources and Corporate Incubations at Deutsche Post DHL Group, is optimistic that synthetic fuels will reach mass-market viability in the next five to 10 years.
But progress, he stressed, will depend on a "cross-border, cross-sectoral approach" and the development of global standards to promote the production and use of sustainable fuels.
"This will drive development and scalability — and increase competitiveness against traditional fossil fuels," he added.