MORE FROM THIS COLLECTION

Alive 2 Dive is making waves with reef-safe sunscreen
What would it take for you to give up a high-paying, lucrative job? For two avid scuba divers, the urgent fight against climate change put them on the road to sustainability.
What would it take for you to give up a high-paying, lucrative job? For two avid scuba divers, the urgent fight against climate change put them on the road to sustainability.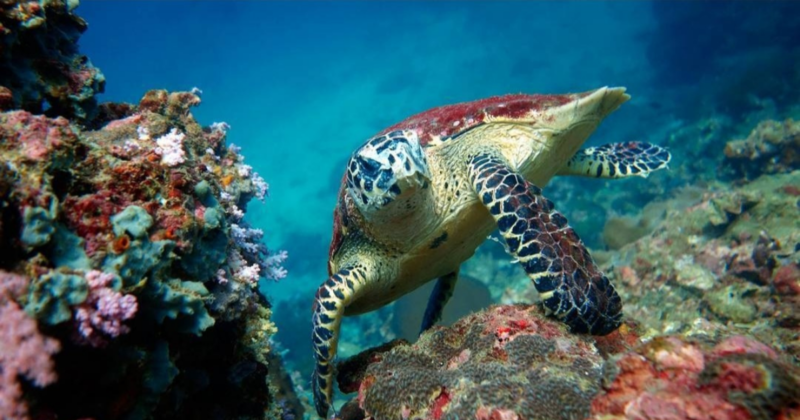 In 2016, the founders of Alive 2 Dive took the plunge, left their day jobs, and set up base in Phuket. The Thai island, with its established dive sites and mature diving industry had been a destination they had visited for years. However, with each new dive trip, the founders started to notice changes in the quality of the coral reefs they visited.
On top of depleting biodiversity, coral bleaching, which occurs when environmental changes create stress for coral reefs, causing them to turn white, had become a more common sight. This drove home the pressures of climate change and human interactions on ocean life. 
In truth, this issue is not isolated to Phuket. A combination of climate change and harmful chemicals from sunscreen products is putting the world's oceans and coral reefs in peril. With nations banning chemical UV filters in sunscreens, consumers also seek natural, sustainable, and ocean-friendly skincare options.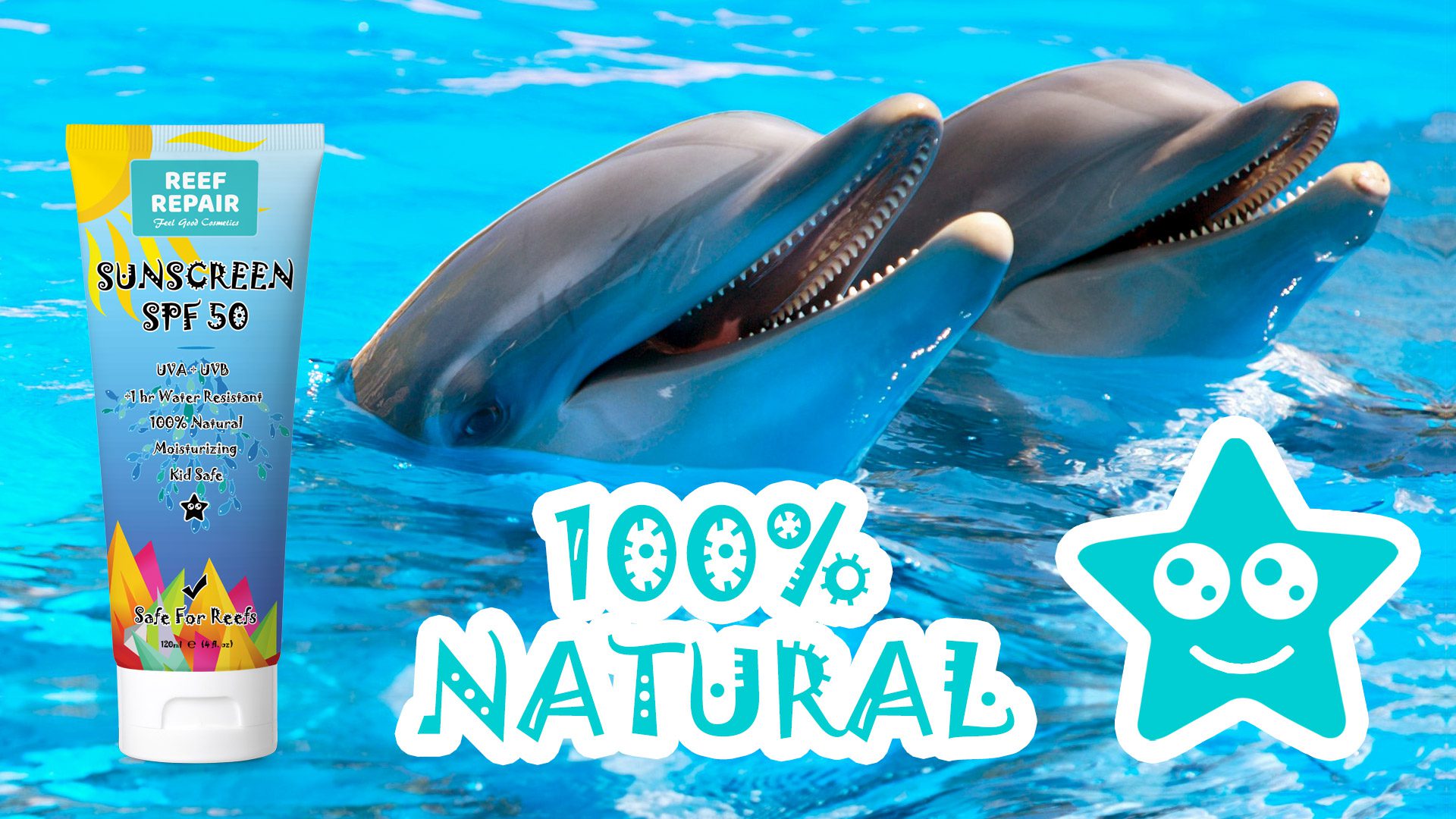 This inspired the duo to create a reef-safe sunscreen brand called Reef Repair. They aim to make a difference by promoting sustainable and eco-friendly skincare options, using 100 percent natural materials to create sunscreens that do not harm coral reefs or marine life. 
"With Reef Repair, we can keep diving, whilst also helping reefs in our local area by selling a product to scuba divers that gives coral reefs a chance to grow, heal and repair themselves," noted the founders of Alive 2 Dive. 
But the road to recovery is a long process, and it starts with identifying the causes of coral bleaching. 
Natural and man-made dangers to coral reefs
Coral reefs are delicate filter feeders that take nutrients from the surrounding ocean, and often act as habitats for various marine species. Climate change, however, has caused extensive damage to coral reefs worldwide. According to the Global Coral Reef Monitoring Network, rising ocean temperatures killed about 14 percent of the world's coral reefs between 2009 to 2018. Dirt or run-off from heavy rains, and rising temperatures destroy the algae that the coral feeds on, all of which can trigger coral bleaching.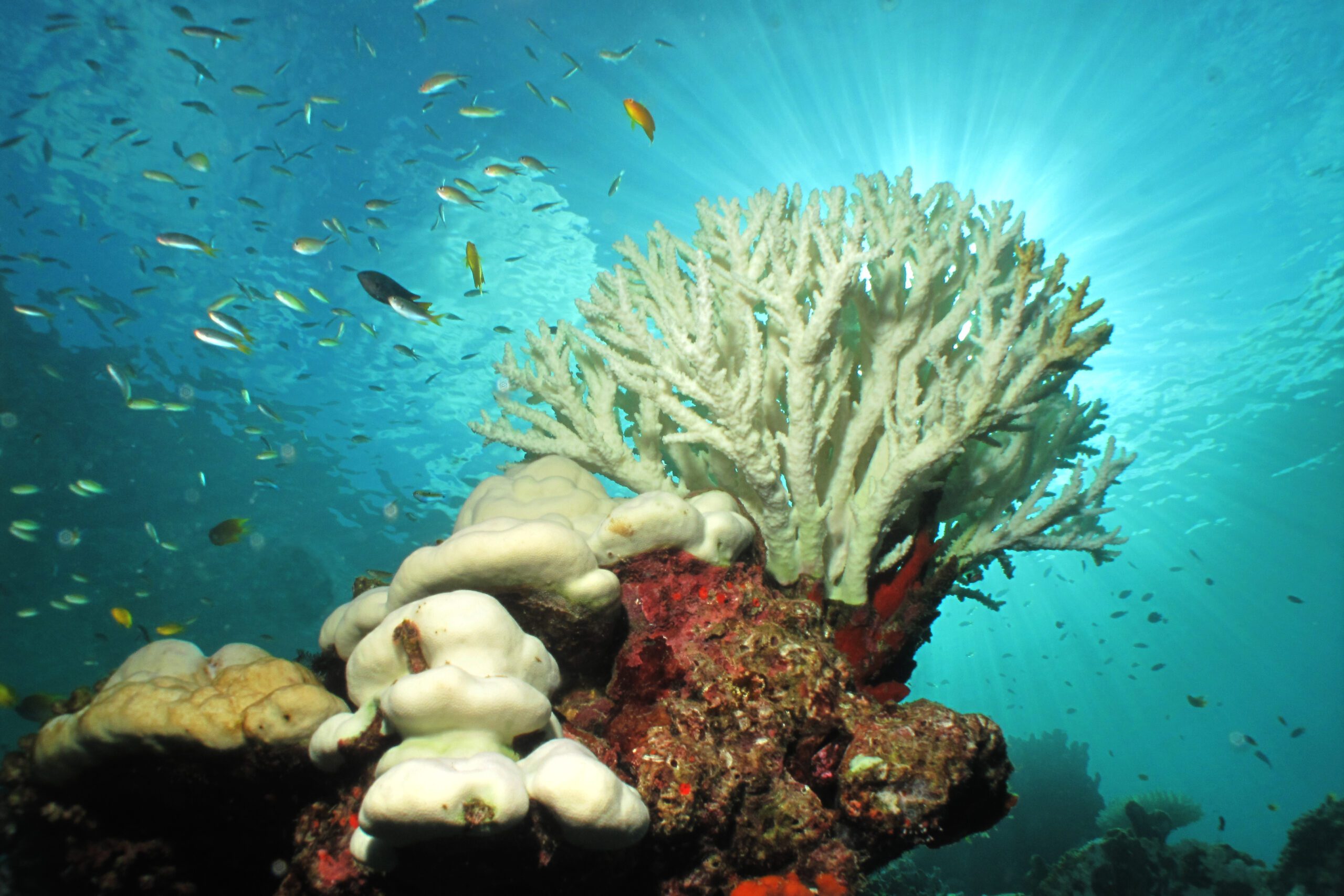 While mildly or moderately bleached coral can recover, severely bleached coral has a high mortality rate. They are also susceptible to chemical active ingredients commonly found in sunscreens. For instance, a single drop of Oxybenzone in 4 million gallons of water is sufficient to endanger organisms and damage the reefs. 
Unfortunately, many companies also tend to obscure chemical names, indicating less common scientific terms to confuse customers into buying their products. 
Answering the demand for a user-friendly, reef-safe sunscreen
While reef-safe sunscreen options were available in scuba-diving shops around the beaches of Phuket, many customers were unsatisfied with the imported brands. Some even requested refunds for sunscreens that were too thick, leaving greasy white streaks that were difficult to clean off their wetsuits and diving gear.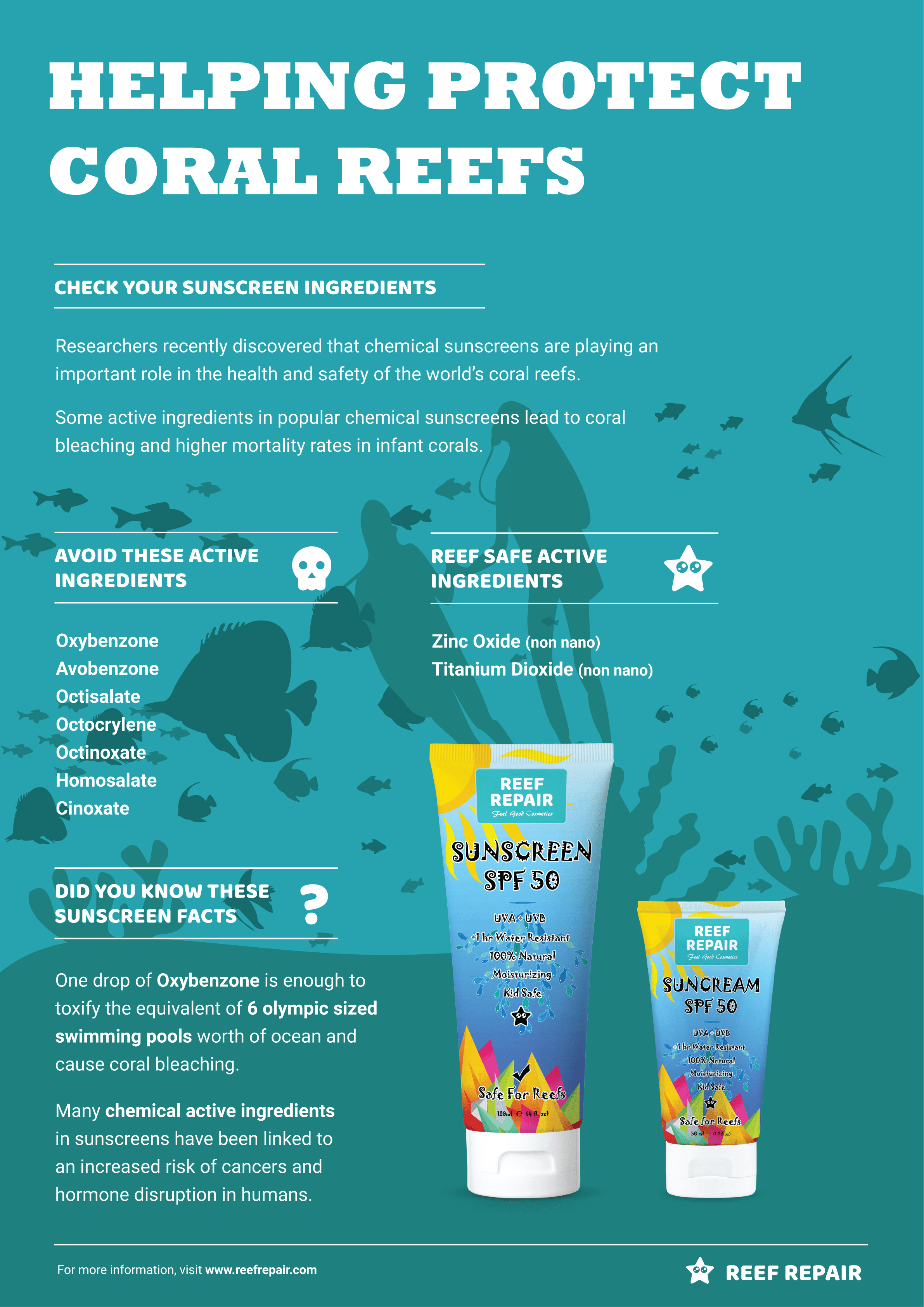 To tackle that issue, the founders of Alive 2 Dive embarked on a journey to create a reef-safe, user-friendly, and affordable sunscreen product. Researching and developing the product was a tedious process. It took the founders 43 attempts and a year to get the correct formula and stability testing in the development phase, to ensure that the final product, Reef Repair, was effective and safe. 
What made the process easier for Alive 2 Dive was the strong customer safety standards in Thailand, where they are based. Cosmetics trade shows in Bangkok were largely focused on sustainability, allowing the team to conveniently source good-quality and affordable sustainable ingredients. 
A key ingredient used in Reef Repair, or similar reef-safe products, is Zinc oxide. The naturally occurring mineral has a proven track record of customer safety, sun protection and environmental safety, being far less toxic to coral reefs. 
Creating a sustainable ecosystem
The Alive 2 Dive brand is a Blue pass member with Oceans For All and has partnered with them over the years to support their local coral reef and shark conservation efforts. The team also spends a lot of time preparing educational materials that help dive shops and liveaboards educate their customers about conserving ocean life on the ground, visiting schools and attending conservation initiatives to push a positive Coral Reef conservation message.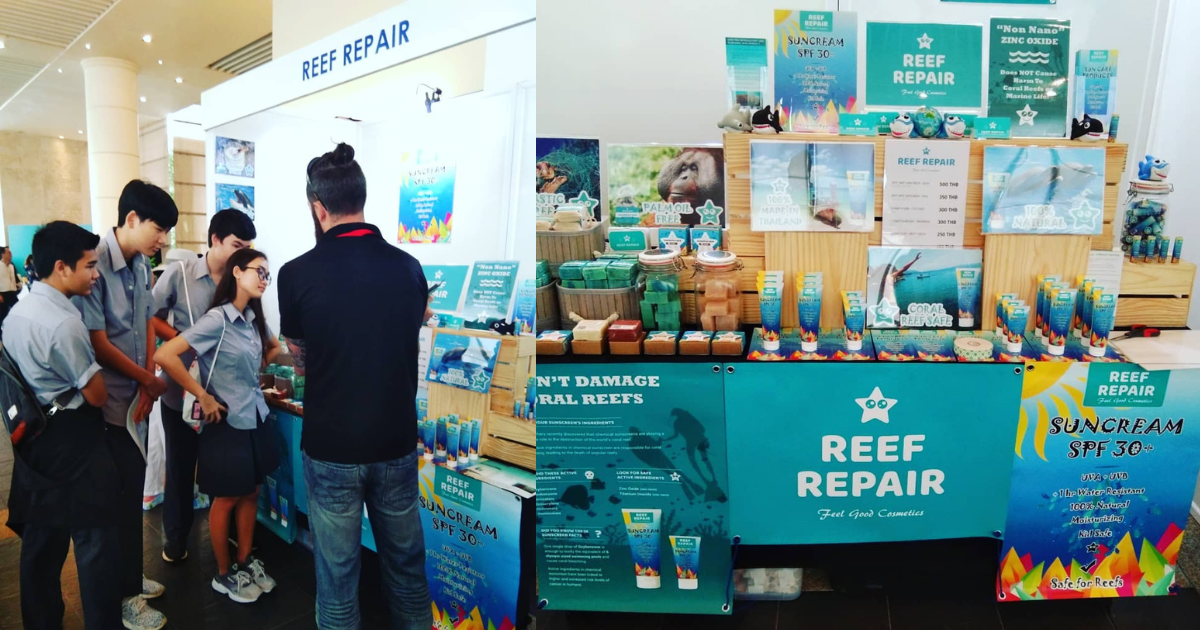 As schools and retailers can reach out to more customers on the ground, this creates a more efficient cycle, spreading the message faster than marketing to individual customers. 
"We really hope to bring our customers a clear message on the importance of protecting and conserving what is left in the face of a changing climate, increased human pressures on the ocean and environment," said the founders of Alive 2 Dive. 
With environmental conservation as its main focus, the Alive 2 Dive team uses plastic bottles made with reduced carbon emissions and easy to recycle. They also opt for biodegradable paper and cardboard inner packaging and are looking into eco-friendly and sustainable plastic options, such as sugar cane resin plastic. 
Sustainable logistics from end to end
With demand for reef-safe natural sunscreen picking up, Reef Repair has since expanded to many countries overseas, with the U.S. becoming their largest market. To cater to their growing overseas customer base, a strong international logistics network was needed to make their deliveries.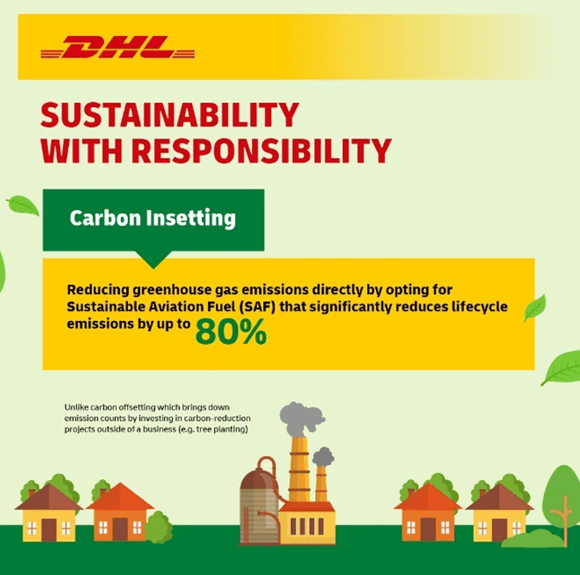 As part of its sustainable e-commerce strategy, the Alive 2 Dive team engaged DHL Express Thailand, specifically its GoGreen Plus service, to create an end-to-end sustainable supply chain. By engaging in carbon insetting and switching to Sustainable Aviation Fuel (SAF), which is produced from waste oil, the brand is able to reduce up to 80 percent in carbon emissions compared to conventional jet fuel.
"This direct impact will help companies bring down Scope 3 emissions, which is the indirect greenhouse gas emission within their overall supply chain," said Herbert Vongpusanachai, Managing Director, DHL Express Thailand and Head of Indochina. 
More importantly, GoGreen Plus, which follows the Science Based Target Initiative (SBTi) philosophy, can be used by customers to measure and quantify their voluntary emission reporting. 
"Reducing carbon emissions for our shipments is a consistent effort we have in working towards sustainable logistics. Without our DHL account managers keeping us informed of different GoGreen initiatives, our lives as online sellers would be much more difficult and expensive," said the founders of Alive 2 Dive.
Tackling past, present and future challenges
That said, the founders had their fair share of challenges. Before the pandemic hit, Reef Repair was growing rapidly, as more people became aware of the impact chemicals in sunscreens have on coral reefs and marine life. The ban on chemical sunscreens at beaches, such as national marine parks in Thailand have also contributed to the popularity of Reef Repair.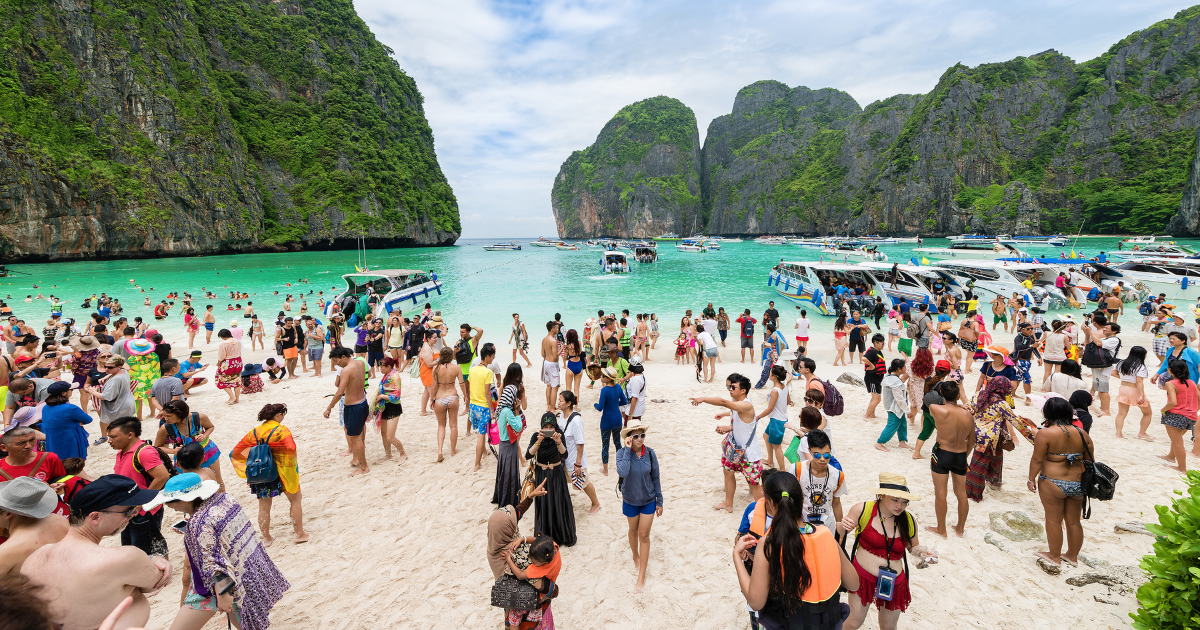 However, in early 2020, when travel restrictions and lockdowns were put in place, demand for Reef Repair dried up almost entirely. The brand experienced a 90 percent drop in sales and almost a complete drop-off in its wholesale channels. Customers were also returning unused products they had purchased pre-pandemic.
Despite this, the Alive 2 Dive team survived the pandemic. Amid cost reductions, the team changed their online sales and advertising to target not just reef safety, but natural skincare customers. With well-directed marketing and reduced pricing, online sales started improving, and the brand had its best months of net sales in January and February of 2021.
Moving forward, Alive 2 Dive is set to introduce Reef Repair to a growing base of environmentally-friendly consumers in the U.K . The team has also founded a sister brand, Earth Repair, which focuses on vegan, cruelty-free, and 100 percent natural skin care products. They are preparing to launch their first product — a natural vegan moisturizer.
"With Reef Repair, it was important for us to educate people on how they could help conserve coral reefs and marine life. With Earth Repair, we want to spread the message further and we hope that the people we reach will learn to be more aware of what they are putting on their skin, and the impact that synthetic chemicals can have on them as well as the environment," said the founders of Alive 2 Dive.