MORE FROM THIS COLLECTION

5 ways the logistics industry can rethink packaging in 2020
With environmental impact a major concern for companies and consumers, the logistics industry has to rethink packaging activities to ensure a sustainable future.
With environmental impact a major concern for companies and consumers, the logistics industry has to rethink packaging activities to ensure a sustainable future.
The demand for packaging needs has evolved with shifting mindsets toward sustainability amid growing awareness of the environment.
Many companies are leading the push for greener packaging solutions to address the worsening consumer sentiment toward plastic and packaging waste.
The search for innovative packaging solutions by today's supply chain leaders stems from the need to reduce the environmental impact of packaging, but also the costs and inconvenience.
A fundamental change to packaging technologies, materials and processes in the supply chain could potentially shape the future of packaging, which makes the role of the logistics industry a pivotal one.
"True collaboration among manufacturers, retailers, suppliers, logistics providers, and end consumers will undoubtedly enable better packaging solutions and will sustain the environment we enjoy today," said Mark Patterson, Vice President, Global Packaging Solutions, DHL Supply Chain.
For a start, here are five key focus areas — as identified in DHL's latest packaging report — that the logistics industry and companies can jointly work on in the pursuit of a green future.
1. Optimize packaging utilization
In freight forwarding and e-commerce alike, poor packaging utilization has been a persistent issue faced in the supply chain.
For instance, in e-commerce, parcels may contain up to 40 percent of air. Transportation assets are used to carry lesser oversized parcels instead of a larger quantity of right-sized boxes. While having an assortment in box sizes is a possible solution, it adds complexity and costs to fast-moving logistics operations.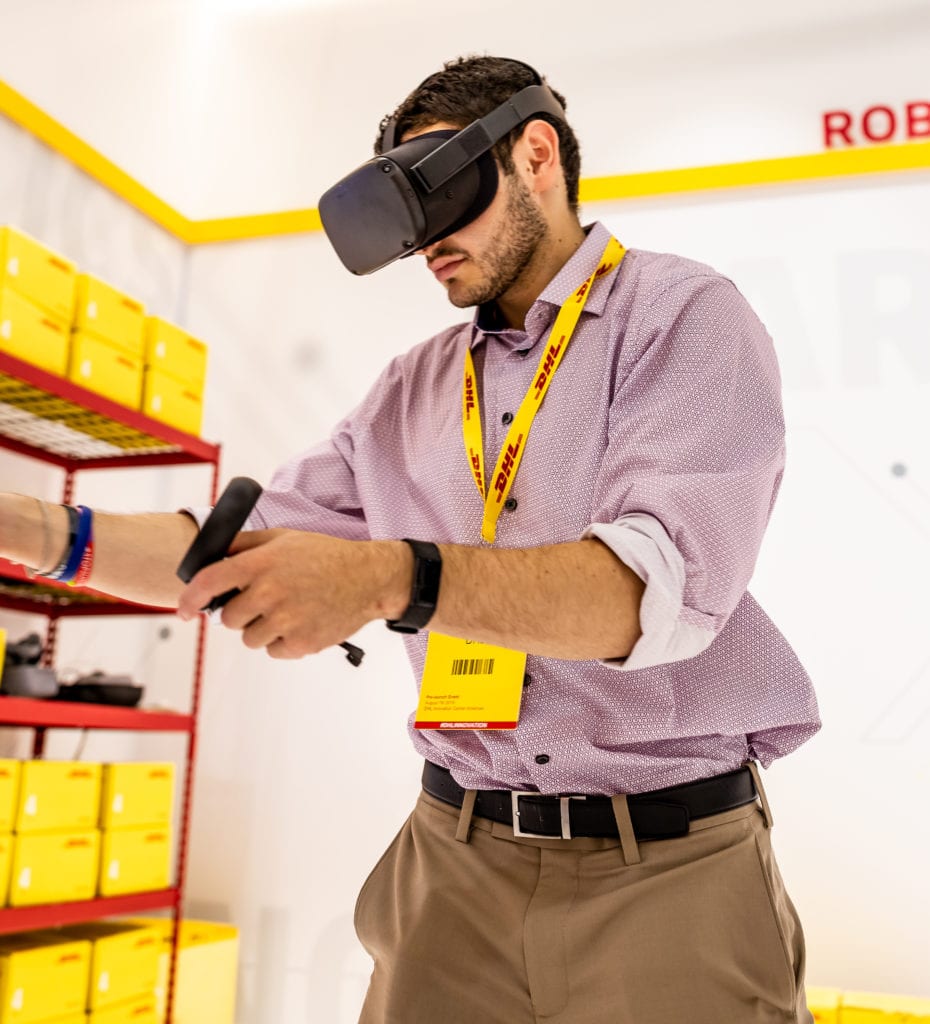 Companies should consider deploying data-driven solutions to free operations personnel from the decision-making process on parcel selection and, in turn, speed up fulfillment operations. At DHL, an algorithmic optimization tool uses item-level dimensions and 3D models to determine a suitable number of standard-size cartons that maximizes carton and pallet utilization in its warehouse operations.
Other similar solutions in the industry are capable of choosing the right cartons and recommending shipment arrangement methods that optimize packing space.
2. Automate packaging processes
Consumers have come to expect greater speed and convenience in their e-commerce deliveries, placing a huge strain on packaging operations that already have to cope with challenges such as the hiring and retaining of a skilled workforce.
Automation can be introduced at various stages of operations — such as in end-of-line packaging, packing, unloading, or inspection — to alleviate these problems.
Rather than complete automation, the introduction of collaborative robots (co-bots) to work alongside human workers has been the preferred approach in embracing packaging automation.
For industries like fast-moving consumer goods, the use of co-bots has been favored for its flexibility to cater accordingly for seasonal and promotional periods, contributing to lower costs and better productivity in the long run.
3. Introduce eco-friendly packaging materials
In the near future, the top priority for companies in the area of sustainability is to introduce sustainable packaging materials that have a lower environmental impact, according to a DHL customer survey.
The biggest culprit behind the large quantities of waste in the logistics industry is the widely used plastic shrink wrap that secures cartons on pallets and protects packages in transit.
There are alternatives such as recyclable films and high-efficiency fiber-reinforced stretch films. Transit-packaging provider Signode Group also created a water-based 'cohesive' that is capable of holding cartons together without film.
Recycled materials or bio-based materials are also being considered to replace re-sealable plastic envelopes that have a short lifespan when used for e-commerce deliveries. However, a significant roadblock still hinders the widespread adoption of these types of green packaging materials: the higher costs involved.
4. Implement reusable packaging solutions and reverse logistics
Another priority for companies is to explore reusable packaging that has an even longer shelf life than conventional alternatives, and forms a closed-loop logistics model.
One such example is packaging company LimeLoop, which rents out its reusable mailers — made of vinyl upcycled from old billboards — that can be used up to 2,000 times.
In Australia, DHL works with a healthcare customer to develop and implement a closed-loop box system (below) and a two-way logistics process.
However, implementing a reusable packaging system requires careful planning and consideration. Key considerations include the design of systems for container inspection, cleaning and repair, and the processes that facilitate the reverse logistics model.
5. Adopt smart packaging technology
Advancements in Internet of Things (IoT) technologies have led to a significant reduction in costs to implement tracking capabilities on parcels in transit.
Instead of paper labels, companies are producing smart labels using technologies such as organic light-emitting diode (OLED) and e-ink printing which produce less waste and can quickly provide real-time reports on the conditions of a package in transit.
With the tags, a warning can be transmitted to allow any damaged items to be checked or replaced in the supply chain before it reaches the end customer, thus reducing transportation costs and the carbon emissions as a result of a wasted delivery.
Striking a balance between efficiency, costs, and the environmental impact of packaging can be challenging, but getting it right will unlock an exciting revolutionary phase for supply chains across all industries.