MORE FROM THIS COLLECTION

Cambodia plays catch-up to regional peers in e-commerce
The small ASEAN nation has made great strides in its growth, but Cambodia still has a long way to go before establishing a digital economy.
The small ASEAN nation has made great strides in its growth, but Cambodia still has a long way to go before establishing a digital economy.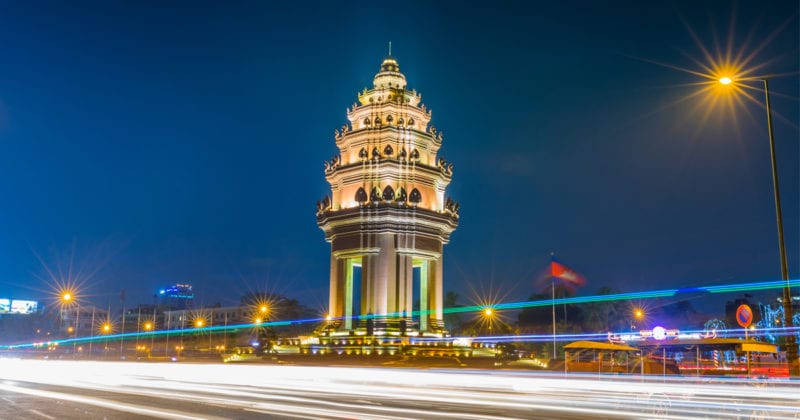 Sitting by a dirt path in rural Spean Kaek Village in Siem Reap, Cambodia, a teacher at a local NGO based in the village uses his mobile phone to place an order for new whiteboard markers.
Such levels of convenience are fast becoming reality in a country where Internet penetration jumped a massive 56 percent to 12.5 million users in the past year.
E-commerce is gradually making inroads into small towns and villages, like Spean Kaek, where much of the country's population resides.
Traditionally driven by its tourism sector and its garment exports, Cambodia's economy has consistently ranked among the world's fastest-growing. But the positive outlook has come under threat by rising wages, and the likelihood that donor financing and preferential trade treatment for the country will cease over time.
"Cambodia will need to find new drivers of growth, as the country will not be able to rely exclusively on those drivers which have proven successful in the past," said Ellen Goldstein, World Bank country director for Cambodia, Myanmar and Laos.
While Cambodia's government acknowledges that a technology-driven economy represents the future, it strikes a more realistic tone on the pace of this transition.
Cambodia may need to spend five years to put the fundamental elements in place and achieve digital readiness, and another five to 10 years growing its digital economy, shared Aun Pornmoniroth, Cambodia's Minister of Economy and Finance.
ASEAN e-commerce thriving
Though still a far cry from its regional peers, Cambodia's digital ambitions are closely aligned with that of the Association of Southeast Asian Nations (ASEAN) region.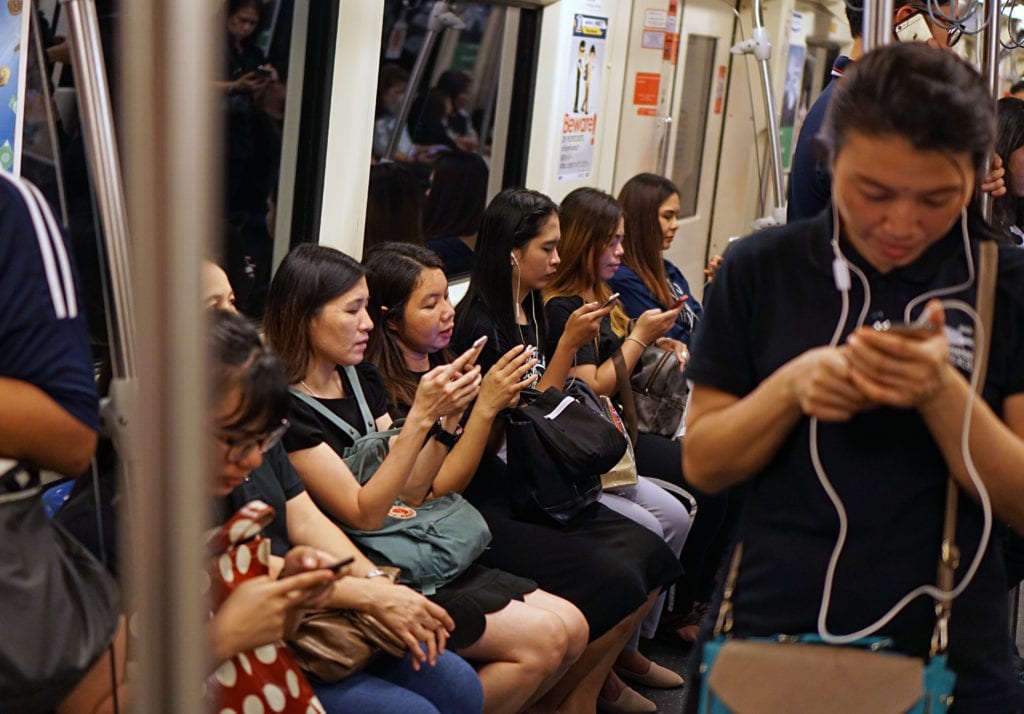 According to a 2019 report by Google and Temasek, Southeast Asia's e-commerce market is projected to grow fourfold from US$38.2 billion (€35 billion) in 2019 to US$153 billion by 2025.
The region, which has already seen its fair share of "unicorn" companies (start-ups with valuations exceeding US$1 billion) including Singapore's Lazada and Indonesia's Tokopedia, is brimming with potential for e-commerce to flourish and thrive.
In the six key e-commerce markets of Indonesia, Malaysia, Philippines, Singapore, Thailand, and Vietnam, there are approximately 360 million existing Internet users.
Factor in the young, digital-savvy population that could soon come online with disposable incomes rising in the region, and the trading bloc looks set to be on a path of exponential growth.
What's lacking
As part of a plan to offer internet connection nationwide by as early as 2020, Cambodia's mobile operators have expanded coverage to rural areas, a move which has yielded encouraging results — a significant increase in the number of internet users and the number of mobile connections.
However, Cambodia still faces challenges owing to the lack of infrastructure necessary to develop its nascent e-commerce ecosystem.
To date, the nation of 16.49 million is the only ASEAN member without its own e-commerce legislation, despite ratifying the ASEAN Agreement on Electronic Commerce toward the end of 2018 to govern cross-border e-commerce in the region.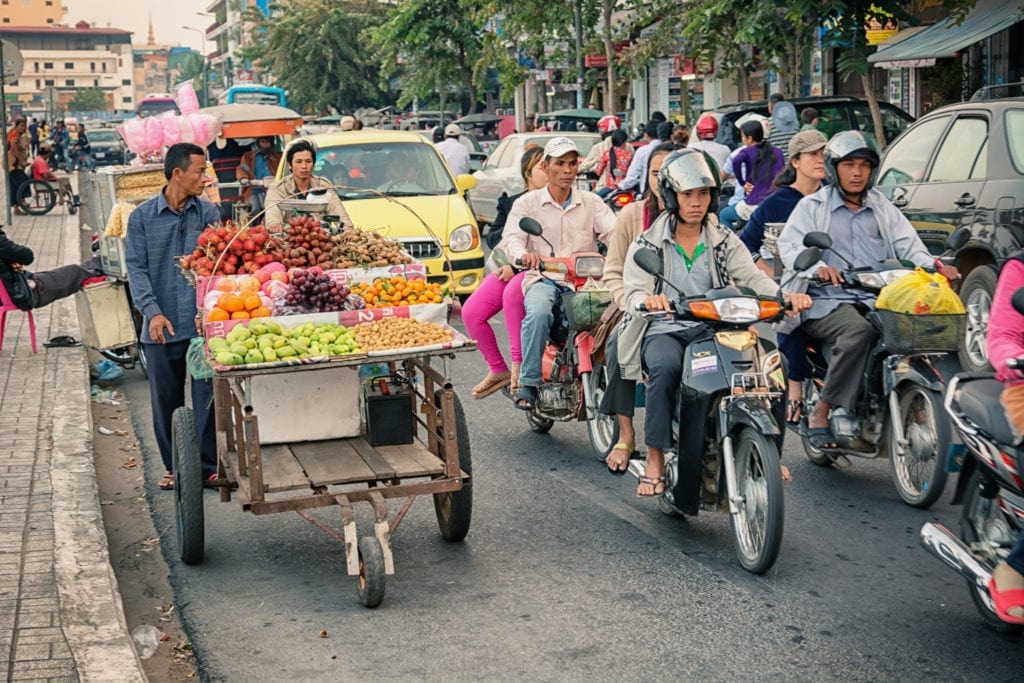 In Cambodia, draft laws on e-commerce and consumer protection were only recently approved at a cabinet meeting held in July this year, pending further review by the National Assembly, the Senate and finally the king.
"It will be the main legal instrument used to promote e-commerce businesses in Cambodia and between Cambodia and other countries," said government spokesperson Phay Siphan. "It will increase confidence for both investors and consumers."
Aside from the legal infrastructure, the logistics setup in Cambodia is also sorely lacking.
In the latest Logistics Performance Index, World Bank's biennial ranking of countries' trade logistics performance, Cambodia ranks a distant 98, far behind more developed e-commerce markets including Indonesia (46), Thailand (32) or Singapore (7).
The ranking is measured based on a country's customs performance, infrastructure quality, international shipments, logistics quality and competence, and tracking and timeliness of shipments.
As Cambodia copes with the surge in e-commerce, the country's lack of available talent and the skills gap could impede the sector's growth in the long run.
"Local e-commerce businesses face various challenges when venturing into international markets, one of which is their lack of knowledge on customs procedures and consumer behavior in these countries," said Prayag Chitrakar, Country Manager of DHL Express Cambodia.
"There are also gaps in the resources available to support technical development, and in marketing to promote their products to these new markets, Chitrakar added.
Going global
The private sector has plenty to offer in this regard, by providing the right tips and resources to empower local entrepreneurs to tap on the regional and global e-commerce market.
DHL Express Cambodia, for instance, works with ASEAN payment gateway iPay88 to host e-commerce workshops sharing practical tips on how e-commerce SMEs can expand to international markets.
Smaller-scale workshops are also hosted to provide training modules on topics such as destination custom regulations and digital marketing.
Chitrakar believes that despite being a small market, there is enormous potential for e-commerce in Cambodia, especially in the export of key commodities ranging from handicrafts, silks and organic rice.
To keep up with its regional peers, all stakeholders in Cambodia's e-commerce ecosystem have to remain steadfast in their commitment to equip the industry with the international market knowledge, technical infrastructure and logistics solutions.