MORE FROM THIS COLLECTION

This Malaysian makes big sums from finding hidden gems in ordinary used clothes
Hanan Asyraf buys large volumes of ordinary used clothes – then searches through them for individual items that can be worth up to thousands of dollars
Hanan Asyraf buys large volumes of ordinary used clothes – then searches through them for individual items that can be worth up to thousands of dollars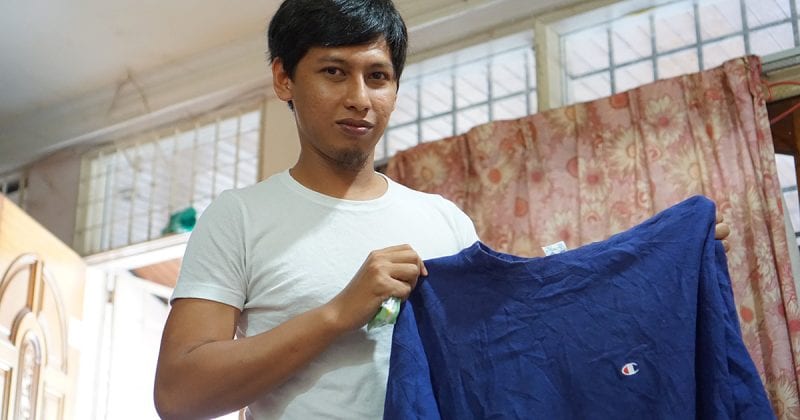 Key takeaways
Malaysia's trade in second-hand garments, once a small cottage industry, is going global with widely-available e-commerce, online shopping and logistics platforms

E-commerce entrepreneurs like Hanan Asyraf, who sells second-hand vintage clothes online, are starting to supplant Malaysia's traditional industries like oil and agriculture

Premium shipping, with its speed and accuracy of delivery anywhere in the world, has proven crucial for keeping international customers loyal to Malaysian SMEs like Asyraf's
Kota Bharu is not the kind of place that is often confused for an epicenter of cross-border e-commerce. It is not a place that people generally associate with much, other than its remote location on peninsular Malaysia's east coast near the Thai border, an extremely conservative Muslim government, oil and gas extraction, and a nearby island that foreign tourists flock to in search of pristine, underdeveloped beaches.
"It's a very unique location. It's a real melting pot of culture," explained Chris Ong, Managing Director, DHL Express, Malaysia and Brunei. "It's kind of going back in history a little."
But it is in this unlikely environment that 27-year-old Hanan Asyraf turned an unusual hobby of researching vintage clothing into an up-and-coming international business.
The international trade in used clothes is a US$4.3 billion per year industry. It is a common misconception that second-hand clothing that is donated in countries like the US, UK, and Japan ends up being sold in nearby thrift shops, or given to the needy. While a certain amount of it does land locally, most of it is sold to for-profit companies that ship it to countries in Latin America, Africa, and Asia, where it fuels local economies, provides a cheap form of fashion, and, some would say, out-competes local textile industries.
These imported second-hand clothes are not uncommon in Malaysia. They have been washing up on the shores here for decades, being sold in 100-kilogram bales out of warehouses to resellers who then break them up to sell piecemeal in local shops and night markets. Like many others in Malaysia, Hanan Asyraf engages in this resale, but business model is a little different: he does not sell clothing locally, but internationally, via online shopping platforms or websites like eBay and Etsy. Essentially, he takes the clothing that was thrown out long ago in the West, re-labels it as rare vintage, and then sells it back to the very same countries that it came from at impressively elevated prices.
"All of a sudden, we see a bit of an internet boom coming out in the far reaches of Malaysia," Ong began.
I traveled to Kota Bharu to meet Asyraf and find out what this internet boom was all about.
Asyraf smiled shyly as we shook hands, and he led me into the living room of modest home that he grew up in. His sister brought out a platter of iced tea, as we sat down on his well-worn couches and I asked him to tell me the story of how he began his vintage fashion enterprise —how he saw a business opportunity where so many others did not.
"It's one of my hobbies, used clothing and vintage items. It's one of my favorite things, outside of motorcycles," he stated with a smile. "I had no job before, so how do I pay for my family? This is the thing that I know. This vintage thing, vintage clothing. That's all I know."
The clothing that Asyraf focuses on are particularly t-shirts from the 70s through the 90s that sport the logos of the musicians, cartoon characters, and commercial brands that were popular during these eras. The people who buy them are collectors, the fashionable — "second round vintage" is currently trending — and the nostalgic, and what they are willing to pay is more than impressive.
As Asyraf showed me his collection of shirts, I could not help but ask how much he was selling them for. A pink Champion sweatshirt from the 80s was being sold for US$50, two Public Enemy shirts from the 90s went for US$190 and US$250 respectively, and two old and faded Snoop Dogg shirts sold for over US$800. Chris Ong added that he heard of Asyraf selling one shirt for US$1500.
Asyraf did not get into the vintage clothing trade haphazardly; he did not just jump in and start making money. Rather, he spent five years learning the labels, studying what types of second hand clothing were highly sought in the West, monitoring fashion trends and what certain celebrities were wearing.
"We have to watch movies just to see the fashion and what a celebrity wears and we have to know the value," Asyraf explained. "For example, if Kanye West is wearing Champion, then the value rises and if A$AP Rocky is wearing a vintage tee, then I can raise the market value."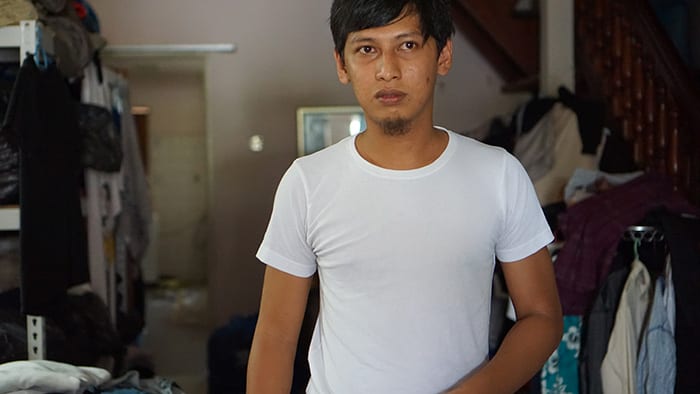 Like many other oil and gas producing nations, Malaysia found itself on the economic outs when prices for these commodities began nose-diving a few years ago. Oil and gas development stagnated, companies found their earnings dwindling, and thousands found themselves without work, and many began looking towards e-commerce as an answer.
"In the past, all of this would be cottage industry, all of these people would probably be working in terms of agriculture, working on the plantations, maybe some would get better jobs and work in the oil and gas industry," Ong said. "All of a sudden now they're their own entrepreneur. Income levels are clearly coming up in that area, just because they are able to sell online."
When Asyraf first began selling internationally, he relied on local couriers to ship his vintage shirts. "But there's always a problem with that," he lamented. "It was always getting there late and the customers were not really happy with missing packages. People kept calling me and texting me, 'When am I going to get my package? When am I going to get my shirt?' That was before I started using DHL."
"When people buy things online, ultimately it needs to be fulfilled," Ong stated bluntly. "You still need to physically move the shipment from A to B. For a lot of internet sellers, people have a great experience buying online. Unfortunately, they don't have a really good delivery experience."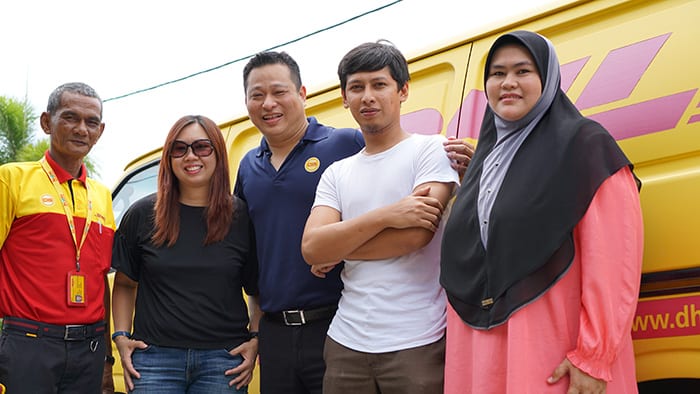 In e-commerce, companies live and die based on ratings and customer reviews. When items arrive late, are damaged, or simply vanish in the shipping process, it is the seller's business that ultimately feels the brunt of the customer's anger.
"If the seller doesn't get a good rating, chances are people are not going to buy again," Ong said.
While it is not always the seller's responsibility to ship items to their destination, it is his or hers responsibility to select the highest quality shipping service or company possible. After receiving a slate of negative feedback from customers who were displeased with the courier service that he was using, Asyraf knew that he had to make a change. He opted to pay more for a premium shipping service, went with DHL, and has not had a shipping related complaint since. His business has also soared since this changeover, growing from around 10 shipments per week to 60 or 70.
"It's one of my hobbies, used clothing and vintage items. I had no job before, so how do I pay for my family? This is the thing that I know. This vintage thing, vintage clothing. That's all I know."
DHL is able to get Asyraf's shipments from the remote east coast of Malaysia to Los Angeles in one day, to New York in two days, and to Europe in a day and a half. As Ong pointed out, this is often faster than domestic service in the US.
Asyraf first came into DHL after attending a cross-border e-commerce workshop that was led by saleswoman Rosmawati Man, who actively recruited the young seller who she viewed as having a lot of potential.
DHL conducts a series of workshops in Malaysia and other emerging markets around the world to teach local merchants how to get online and start shipping globally, opening a world of sales up to them and long term partnerships for DHL.
"We invite all online customers, whether they have an account with us or not. We invite them to open their mind how to sell internationally," Man explained.
These workshops are on point with the direction that the global economy is swinging, as cross-border e-commerce is fast becoming one of the world's biggest businesses, with a yearly value that is predicted to eclipse US$900 billion by 2020.
"All these small SMEs, their items used to be trapped in the country, not known to the rest of the world," Ong concluded. "But the internet is a great leveler. Information crosses borders so easily. Now with DHL, the physical items also get to cross seamlessly."