MORE FROM THIS COLLECTION

Vietnam: An upcoming e-commerce powerhouse
Vietnam's ecommerce market is on the upsurge, but many consumers remain "unbanked" or wary of digital payments
Vietnam's ecommerce market is on the upsurge, but many consumers remain "unbanked" or wary of digital payments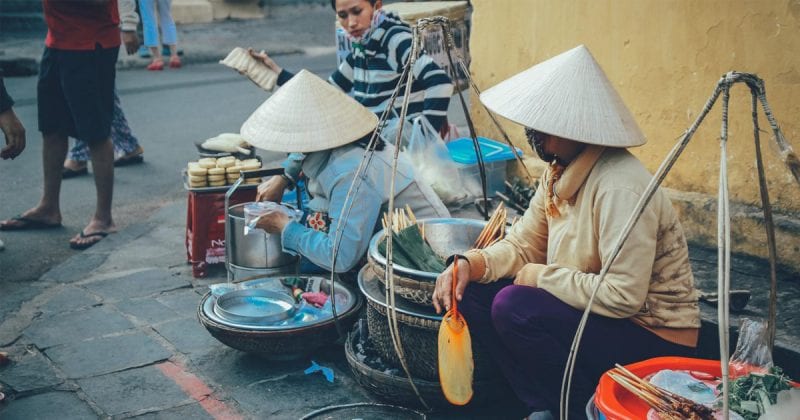 Key takeaways
Vietnam's e-commerce market is booming, and there's still significant room for growth

Vietnamese consumers remain wary of online payments, making cash-on-delivery king for the time being

E-tailers should offer a variety of last-mile delivery options to give Vietnamese consumers the flexibility and convenience they need
With a growing number of Vietnamese consumers shopping online, and more and more places to shop, delivery is increasingly becoming the last battleground to winning the consumers' hearts and minds.
Despite the Vietnamese e-commerce market still being in the relatively early stages of development, online user penetration has reached 50.5% in 2017 and is expected to reach 58% by 2020. According to Euromonitor, total e-commerce revenue was roughly US$1 billion in 2016, and e-commerce spending is expected to grow with a CAGR (compound annual growth rate) of 23% leading up to 2020.
The country boasts a huge population of over 90 million, one of the largest in Southeast Asia, and strong economic development with GDP growth rates above 5% per annum over the last 15 years. And similar future growth is expected, especially with a young, smartphone-addicted and incredibly internet-savvy population with a young average age of 30.8. The growing middle class has a large disposable income, which saw total consumer expenditure soar to $153 billion in 2016.
But while digital sales are on the rise, digital payments remain low. Just 15% of e-commerce shoppers reported paying digitally in 2016 – which is hardly surprising considering 42% of the country's consumers don't even own a credit card.
Last mile, first impressions
Consumers may be somewhat lethargic when it comes to digital payments, but their delivery expectations are increasingly sophisticated. They expect a seamless e-commerce experience from order through to delivery, increasingly expect same-day or next-day delivery, and they expect to be able to pay in cash, or return goods easily – and even free of charge – if they don't like them.
This is a massive challenge for retailers and logistics companies, but also presents a fantastic opportunity. E-tailers that make a great impression throughout the purchasing process right up to the last mile delivery can turn shoppers into emotionally engaged, loyal customers who spend more and more online with them.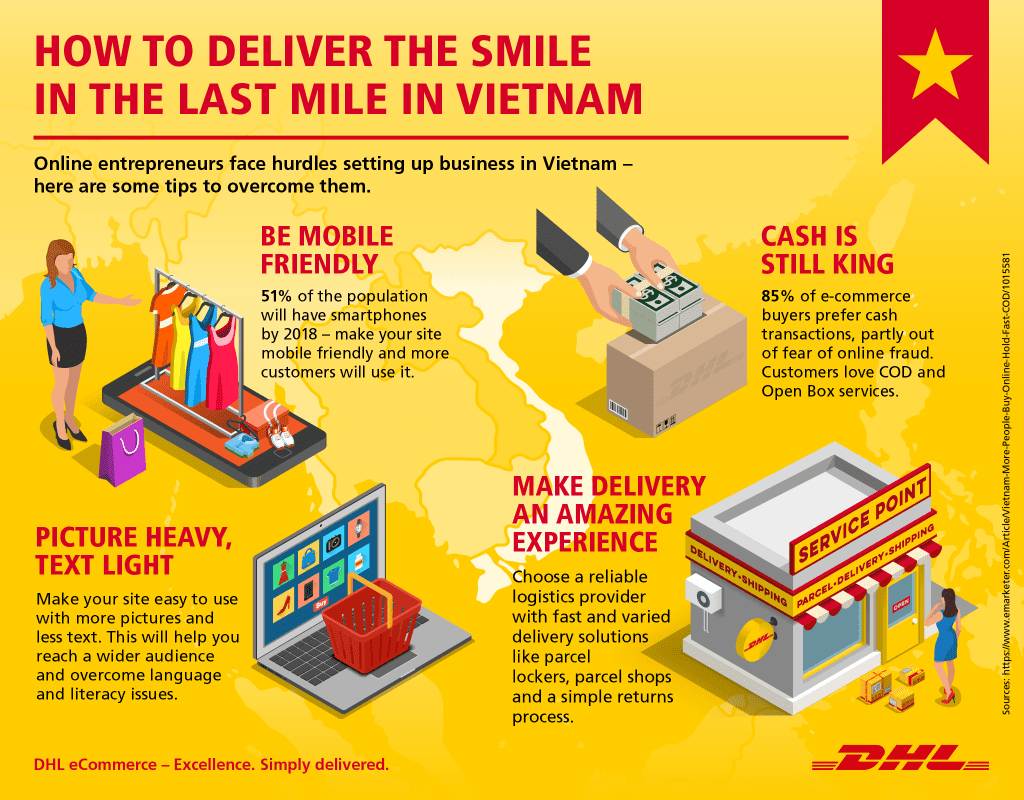 In fact, research from Gallup shows emotionally-engaged and loyal customers represent an average 23% more share of wallet, profitability and revenue. Conversely, a disengaged or unhappy customer represents 13% discount in those same measures. With the last mile as an important customer touch-point, it is important not only to keep the customer happy – but also ensure you don't make the customer unhappy.
The trick is to make delivery as hassle-free as possible, and offer customers a variety options for greater convenience. For example, offering "Open box" delivery allows consumers to be able to check their goods as soon as it arrives at their doorstep and return it immediately if they decide against the purchase.
Cash-on-delivery is also another option, especially when it is the preferred mode of payment with Vietnamese consumers. Although not ideal for e-tailers and merchants as it adds another layer to the delivery process, it is thus even more important that they work with a trusted logistics provider who can help manage this.
At DHL eCommerce, our focus is to 'deliver the smile in the last mile', and help make the logistics process an easy path for local businesses and market places so they can focus on their business and keep their consumer happy.
We can offer the kind of last-mile logistics services they're going to need to make a success in this growing market, making sure we deliver wherever the customer is shopping and address whatever their delivery needs are – in fact we can't wait.
We'll also be looking at ways to innovate last mile delivery to pleasantly surprise consumers by offering greater choice, convenience and control in delivery solutions. Solutions like parcel lockers and parcel shops are ideal for cities like Ho Chi Minh and Hanoi, where couriers and consumers tackle heavy traffic and long work hours with no one at home to receive shipments.
Delivery is one of the most important customer touch-points for retailers, brands and marketplaces and those that capitalize on providing the best delivery solutions will ensure their customers return again, and again.